Great stocking fillers
I'm normally full of ideas when it comes to buying gifts for family and friends at Christmas but this year I have really struggled. I'm working from home, looking after the children, trying to keep the house up to a fairly reasonable standard, basically just trying to be a wife and mother – you all know how the story goes and the baby brain has been well settled in for nearly 4 years now so by the time I walk into a shopping centre I look around, forget who I'm buying for and get distracted by the pretty Christmas dresses (although that's another blog post!). I have tried shopping online too but again I forget what I'm looking for and get distracted by either my emails, twitter or my blog!
Hubby is probably the one who I have struggled most with because he basically works and sleeps and not much else at the moment. He's too tired to read so books are out of the question, despite me buying him an iPod last year I'm not actually sure where it resides now as I haven't seen it for months. He used to like sports but he doesn't really have time anymore and so between us we have decided that we will buying each other tickets to a show or concert for early next year and have a night away in a hotel but that's not very exciting for Christmas morning so we have a budget to buy a few small fun gifts to open.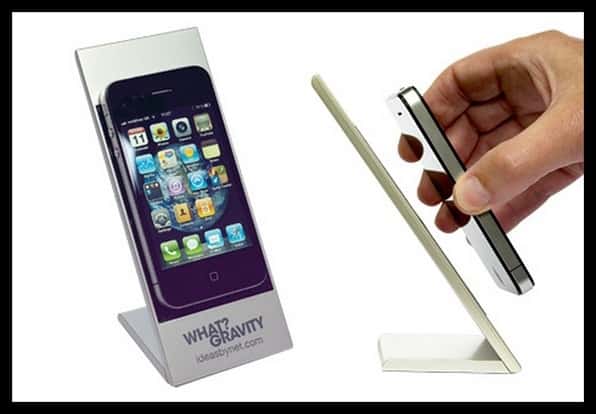 Anyone who has seen my Husband's office will know that he is not the tidiest worker in the world and often misplaces things on his desk, in fact I wouldn't be surprised if the Borrowers hadn't set up home in his paperwork. So when I saw this What?Gravity Phone holder on ideasbynet.com I immediately thought of Hubby's desk and his phone which is often considered MIA (missing in action). This could be a great saviour as it will hold his phone up above the mess and be easily accessible, even great for handsfree talking whilst working, although it is a well-known fact that men aren't good at multi-tasking!
But does it just need to be a mobile phone holder? No of course not, check out this video there is so much more to it than just babysitting your phone . . .
I was sent the phone holder to review but there are other great stocking fillers available: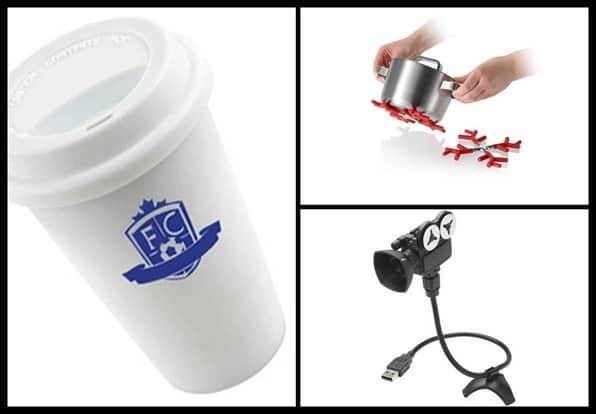 For these stocking fillers and more, why not visit ideasbynet.com