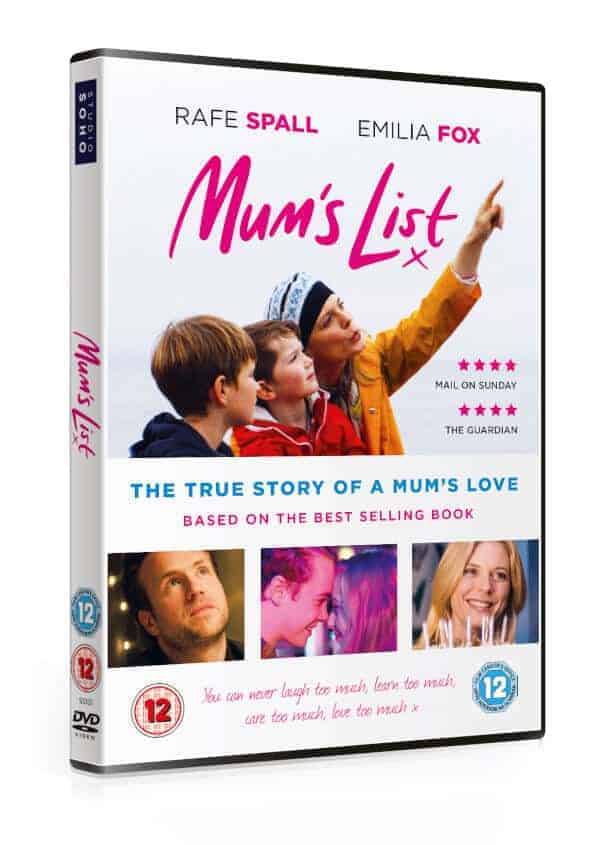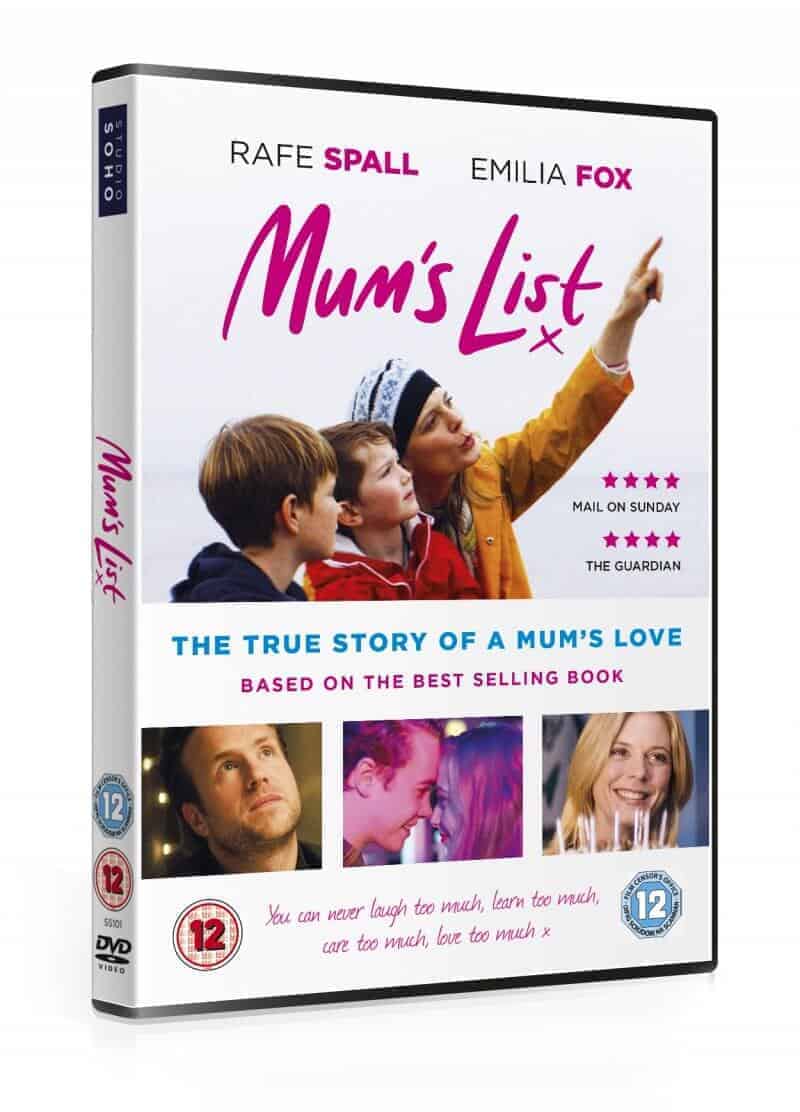 Grab the tissues, Mum's List is out on Digital HD and DVD from 20th March 2017
Mum's List is one of the most memorable films of 2016 now available on DVD, it tells the heart-wrenching story of Singe and Kate, a couple from North Somerset with two sons.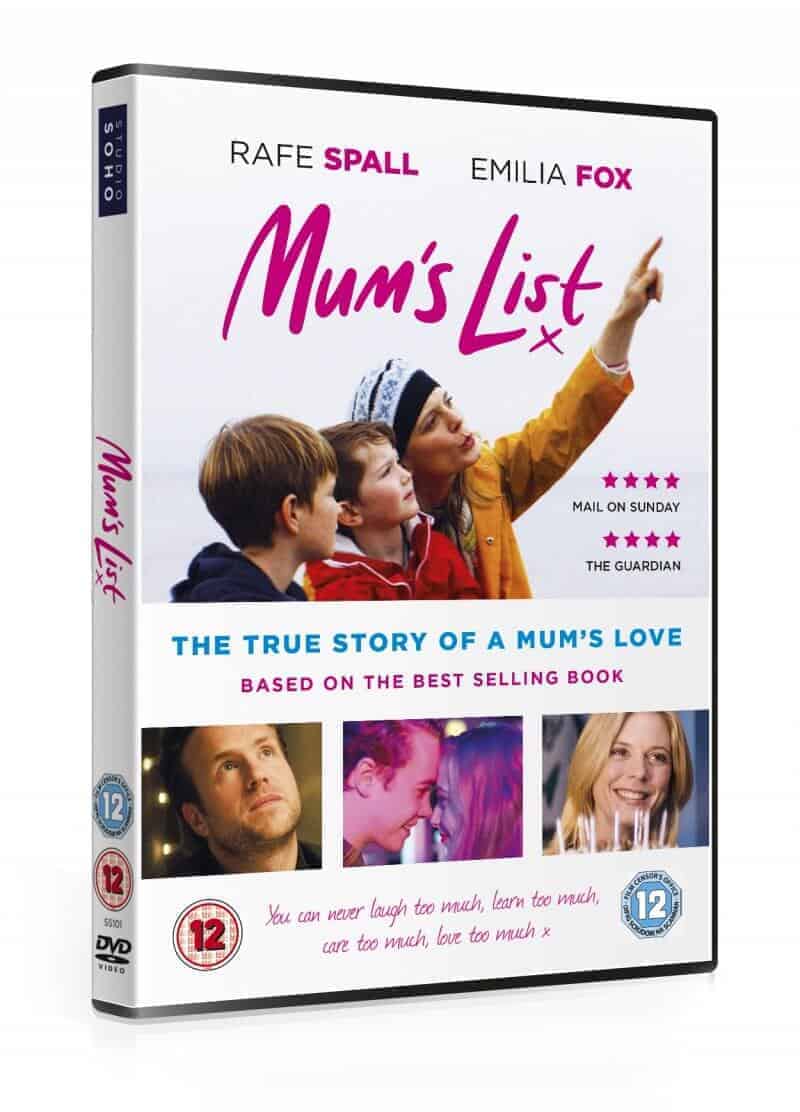 Singe and Kate's lives are turned upside down when Kate is diagnosed with incurable breast cancer, every family's worst nightmare. Over her last few days Kate creates a list, she writes her thoughts and memories down to help the man she loved to create the best life possible for their two sons when she is no longer with them.
As you can imagine this is a very hard film to watch, not least because it can happen to anyone of us. Since becoming a Mum myself one of my biggest worries is that I would not be around to see them grow and to be there for them. To see the strength that Kate had to create her lists just goes to show the power of a Mum's love.
'Heartfelt and utterly committed performances'
THE GUARDIAN
Rafe Spall and Emilia Fox star in this moving and uplifting real-life story based on the bestselling novel by St John Greene.
Written and directed by Niall Johnson (White Noise; Keeping Mum), is produced by Nick Hamson (Premonition; St George's Day) and Studio Soho Films together with executive producers Gareth Jones, Chris Wood, Niall Johnson and Sarah Weatherstone.
Published by Penguin Books in 2012 in the United Kingdom, the book Mum's List entered the UK Amazon charts at No 1, selling over 100,000 copies in just 2 months and quickly became a global success.
Mum's List has also inspired a new wellness workshop by renowned psychotherapist and motivational speaker Derek O'Neill. Through its worldwide network of teachers, Mum's List Legacy workshops aim to help people deal with life-changing events and create the life they want to live. A portion of the proceeds from Mum's List and Mum's List Legacy workshops also benefit a range of children's and cancer-related charities and projects worldwide.
Take home and share this inspirational story, when Mum's List is released on Digital HD & DVD from 20th March 2017.
Certificate: 12
Running Time: 98mins
Amazon pre-order link:
https://www.amazon.co.uk/dp/B01N233BV5
@mumslistfilm
#MumsListFilm
https://www.facebook.com/MumsListFilm
@MLLworkshops
@MLLworkshops
W: www.mllworkshops.com
THE MUM'S LIST LEGACY PROGRAM 
Created by Irish wellness expert and Executive Producer of the film, Derek O'Neill, Mum's List Legacy workshops help people cope with life's greatest challenges, including loss, anxiety, and illness. Through its worldwide network of teachers, Mum's List Legacy workshops offer the latest in mindfulness and wellbeing techniques that inspire self-care, happiness, and empower people to create the life they want to live. For more information visit mllworkshops.com and connect on Facebook and Twitter @MLLworkshops.