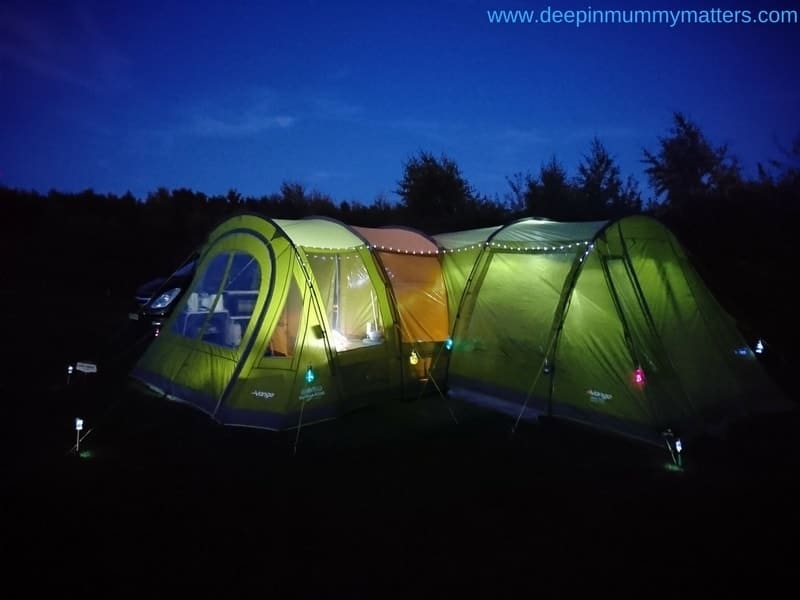 Getting reacquainted with Conkers Camping and Caravanning Club Site
Last year we enjoyed a lovely camping holiday at Conkers Camping and Caravanning Club Site with Simon and Will so when I was looking for somewhere to finish our Summer with Mum and the Beans, Conkers came to mind and offered exactly what we were looking for.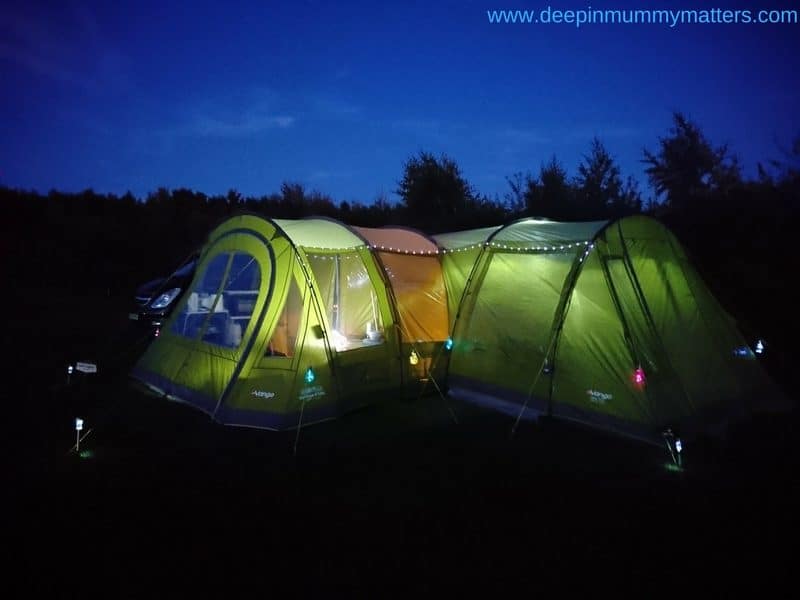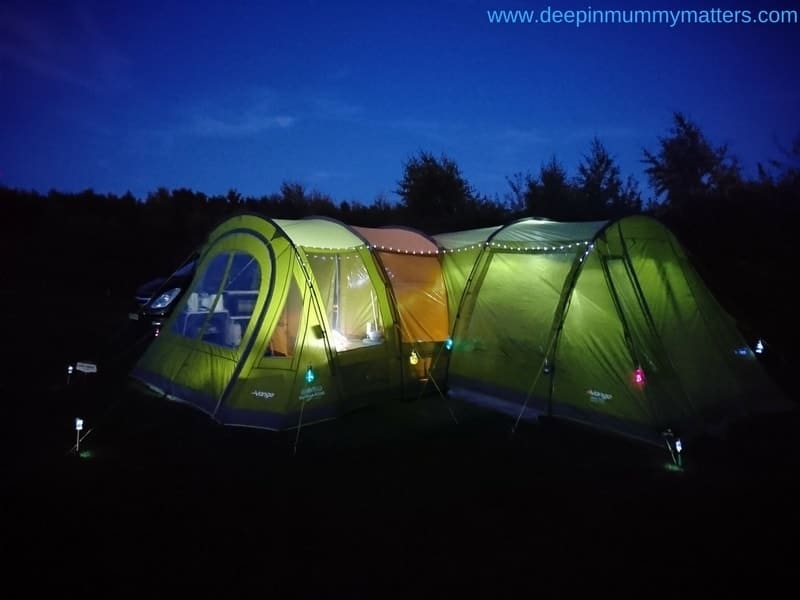 Checking In
Bizarrely for me, we arrived at the site almost an hour early so we parked up and decided to have a picnic whilst we waited to get checked in. One of the site staff saw us when they had finished their cleaning duties so they popped over and asked if we would like to check in early. This was a welcome offer so we were able to get a pitch near to the park which meant we were able to keep our eye on the Beans when out playing.
The staff were very welcoming and helpful in trying to meet our requirements and checking to make sure that all was well once we began pitching our tent.
Pitching the tent
I had remembered from our previous visit that the ground was quite tough so this time around I prepared myself by taking rock pegs for the poles. I thanked myself for thinking ahead too and because the new pegs went in like a dream. The ground at Conkers Camping and Caravanning Club Site is very well kept,with smooth, flat pitches and well maintained grass. One thing I really like about the pitches at Conkers too is that they have pitch markers which make it really easy to determine the boundaries of your pitch size.

New additions
Conkers was exactly as we had remembered it, clean, open and well-maintained, it had two new additions since our last visit in the form of two Ready Camps close to the site office. They were both occupied for the week that we were there and the occupants all said how much they were enjoying staying in them.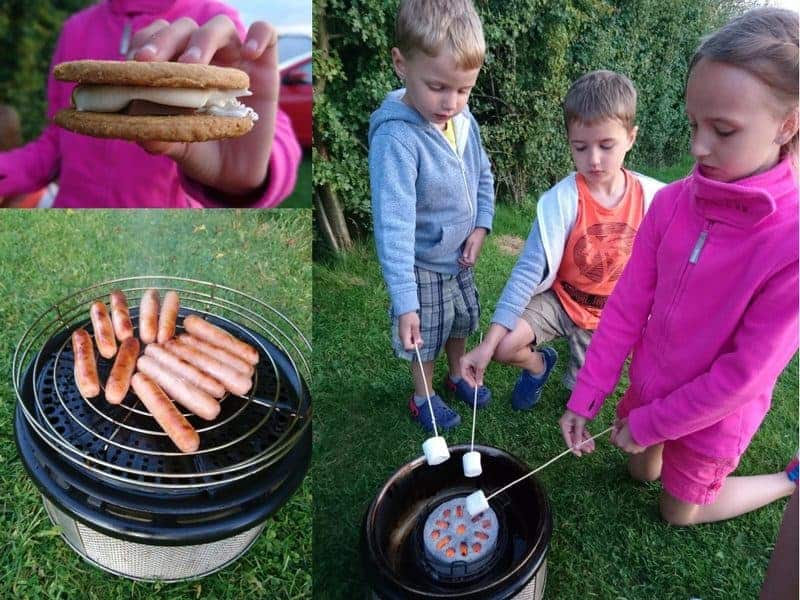 Site Appearance and Cleanliness
The site was as immaculate as on our previous stay, the site team were always very busy with maintenance and keep the facilities clean.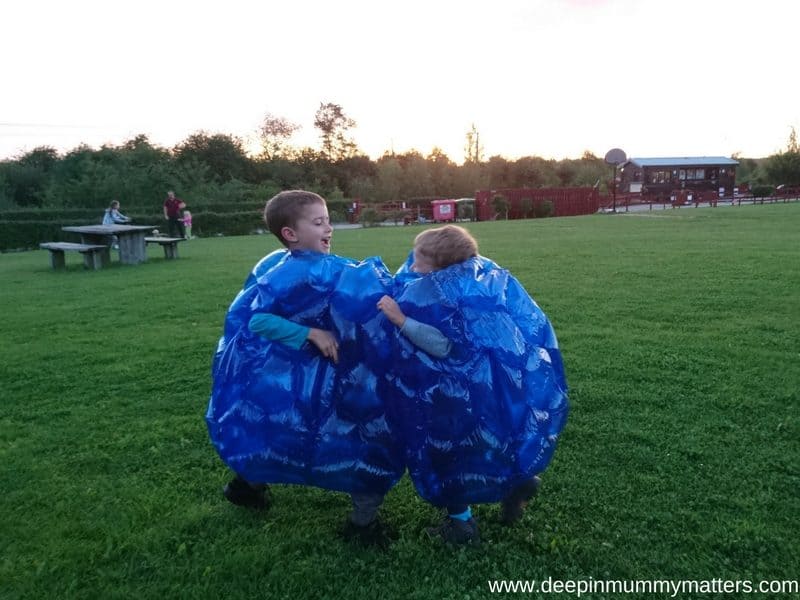 New friends
One evening as we were sitting down to eat our dinner I noticed a Mum a few tents down from us who was attempting to blow up some very large inflatables by mouth (I thought they were chairs). I offered to blow them up for her as we had electric hook-up and a pump. That one little offer of help was the start of a great friendship, we ended up spending the majority of the week with J and her two boys. The boys and the Beans hit it off as well as Mum, J and I did, they have spoken on the phone most days since we returned home.
A spot of trouble
Unfortunately, part way through our break new families arrived with their teens who were very noisy and not particularly kind to the younger children at the park. On one evening I politely asked them to turn their music down, which they did and then they continued to shout abuse at me and came up to the tent shouting to me. On the evening I didn't really know what to do so we stayed in the tent and eventually they went away.
The next morning I spoke to one of the Site Managers and explained what had happened the previous day. He asked if I knew who it was and I was able to point out two of the teenagers. The Site Manage said that I should have contacted him or one of the other managers on the evening and they would have dealt with it there and then. He sought out the teenagers and spoke to their parents who were very apologetic.
We didn't let it spoil our stay and this is the first time in all of our camping trips that we have had any trouble but it was nice to know that we had the support of the Management Team. I am pleased to say that we didn't have any further trouble from the teens.
Local area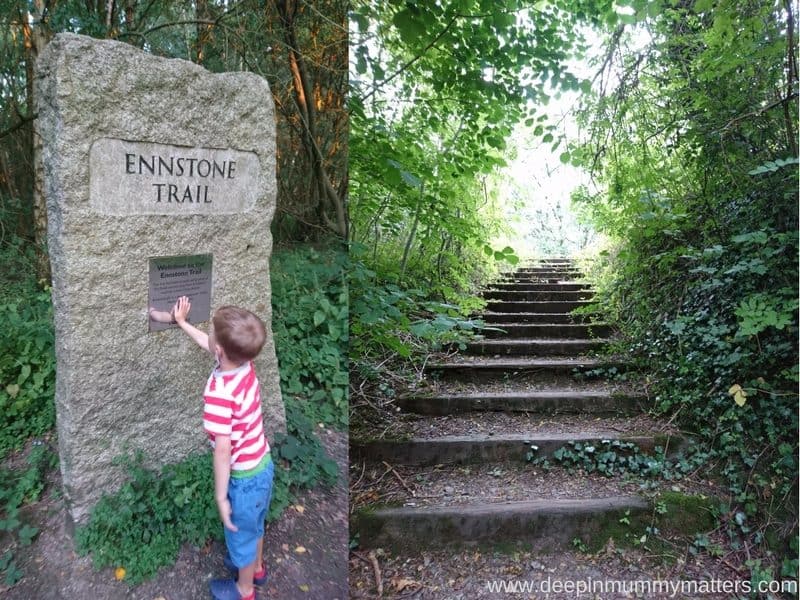 Walks – On our first evening we went for a walk and discovered the Ennstone Trail which was a pretty walk of around 45-60 minutes. We didn't do the whole walk as it started to get dark but what we did walk was easily accessible and good for the Beans.
The full trail is classed as family friendly and takes in the Ennstone and Ashby Woulds Heritage Trails, Moira Furnace and a section of the Ashby Canal.
Shopping – The Co-Op In Moira, which we used last year, was still there so we used that for the essentials but we also discovered Swadlincote on our travels which was just 3 miles from Conkers and had a great retail park (Hepworth Retail Park) with a large Morrisons, Costa, Aldi, Home Bargains, Poundworld, Jysk, Argos, Prezzo and Hungry Horse pub.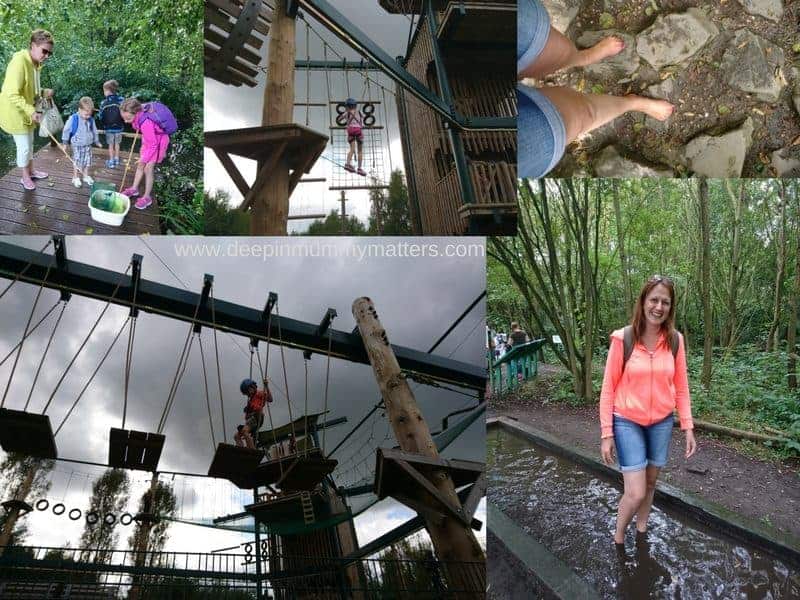 Conkers – We visited Conkers last year and the Beans loved it so much they were adamant they wanted to go back again this year. Despite the rain, it didn't disappoint. If you have children who love the outdoors, who want to run, jump, splash and explore then they will LOVE Conkers. This time around Ollie, Albie and I decided to do the Barefoot Walk which was an interesting combination between pleasure and pain for the feet but afterwards my feet felt amazing!!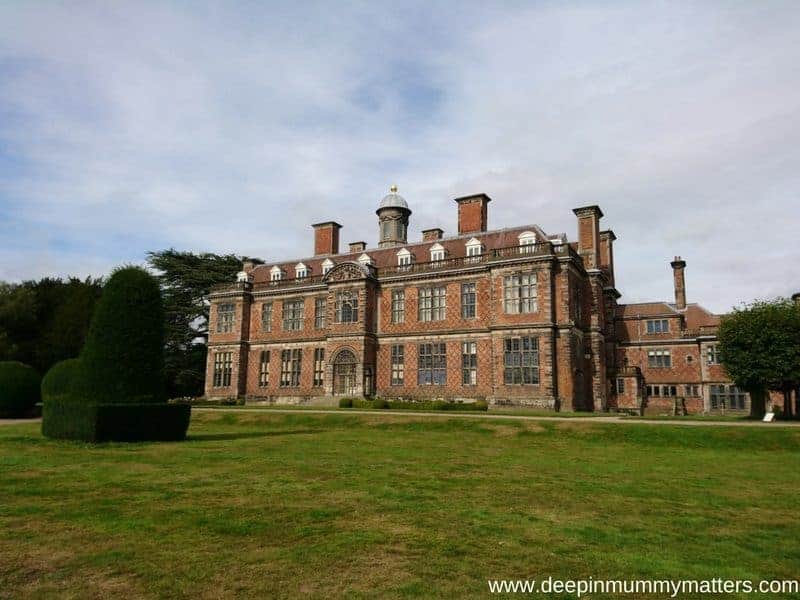 Sudbury Hall and the National Trust Museum of Childhood – Situated just over 17 miles from Moira in the town of Ashbourne is Sudbury Hall. The house itself is beautiful and very well presented, you can tour the house but you need to make an appointment on arrival. Also within the grounds is the Museum of Childhood which made for a brilliant day out – I shall tell you more about it in a separate blog post but if you get the chance to visit, do, you will not be disappointed. Sudbury Hall also has a lovely tea house in the old coach house and an outdoor play area which we found impossible to drag the children away from!