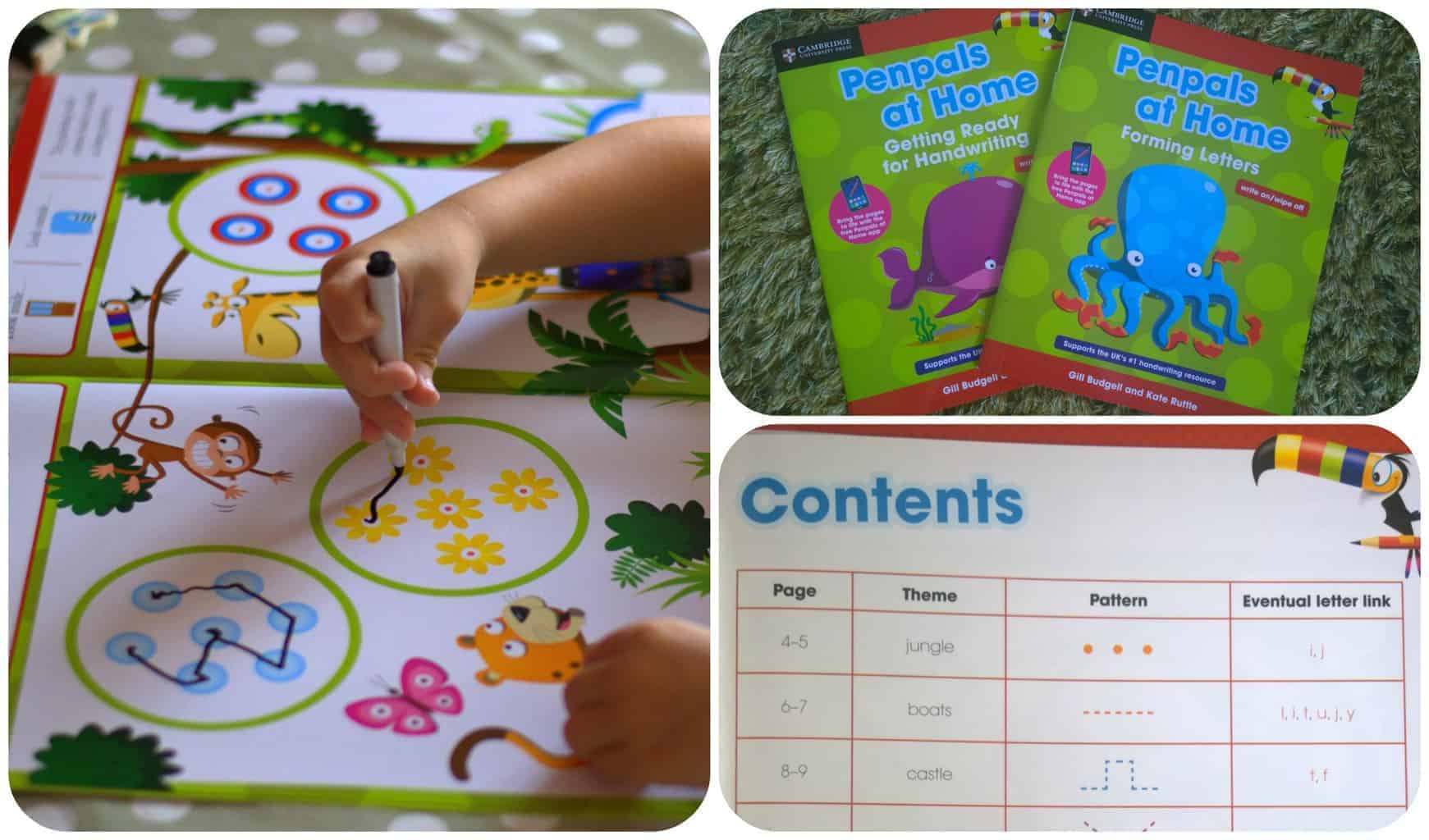 Getting your pre-schooler ready for school
In September as many young children excitedly start their journey into school-life, Beanie Boy will be heading to a new pre-school for his third year as he is a September baby who has just missed out on starting school by a matter of weeks. In some ways I think it's good that he will have another year to prepare as it means he will be one of the older children in the class when he starts and being quite an emotionally sensitive little fellow I hope that it will help him but I also think this could be quite a tough year for him as he is ready to start learning.
After watching Little Bean's first year at Primary School in 2012 I watched with interest on what she would be learning throughout that first year because I didn't want to get Beanie Boy too far ahead so that he would be bored and dare I say it, start messing about in class if he became bored. As the school year drew to a close I asked the Reception Teacher at Little Bean's school what sort of things I could do with him over this next year to prepare him for school in September 2015 and she gave me a few handy tips;
Teach him pencil control; how to hold it, following lines ready to learn to write.
Teach him colours.
Teach him the basics of caring for himself; can he use zippers on clothing, do up/undo buttons, tie shoe laces. Dressing and undressing himself.
Teach him to open and close lunch boxes, food wrappers etc. All the things he would be expected to do for himself at school.
She suggested that learning his ABC would not be a great help as this would be a main focus during Reception and he would get bored whilst the others were learning.
Fast forward another couple of weeks and an email landed in my Inbox from Cambridge University Press asking if we would like to review their Penpals at Home activity books. Their timing couldn't have been more perfect. I always have a couple of phonics/maths activity books around the house for Little Bean to do during the holidays so now Beanie Boy would be able to do his 'homework' too instead of trying to 'help' Little Bean with hers.
The books are write on/wipe off so they can be used over and over again to practice as they learn to write. I was a little disappointed that they didn't come with a suitable pen as I had to go out and buy one specifically which seemed a little daft. We tried the Getting Ready for Handwriting book first which splits the activities down into sections according to letter shapes and formations.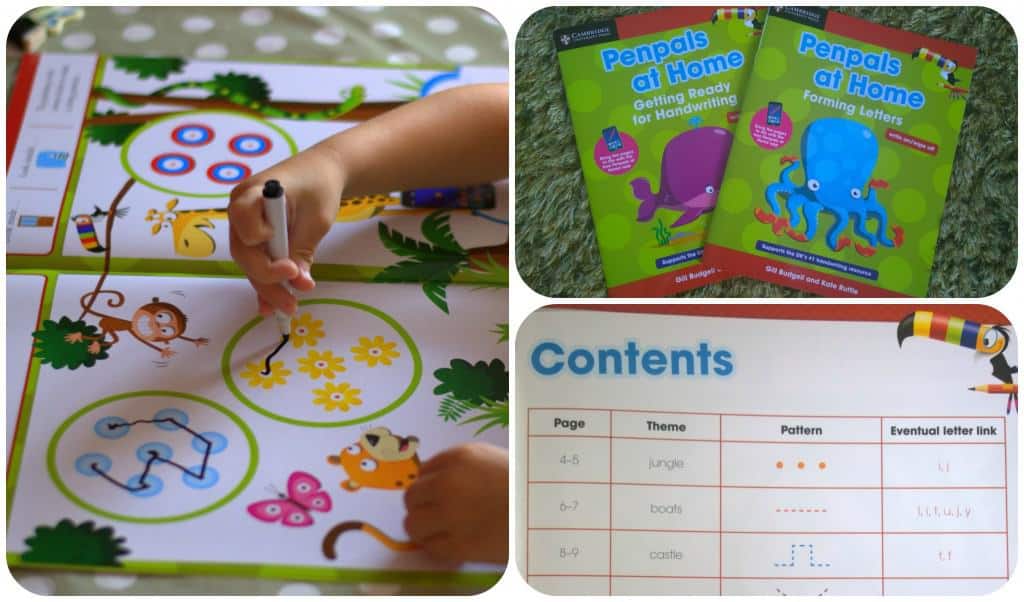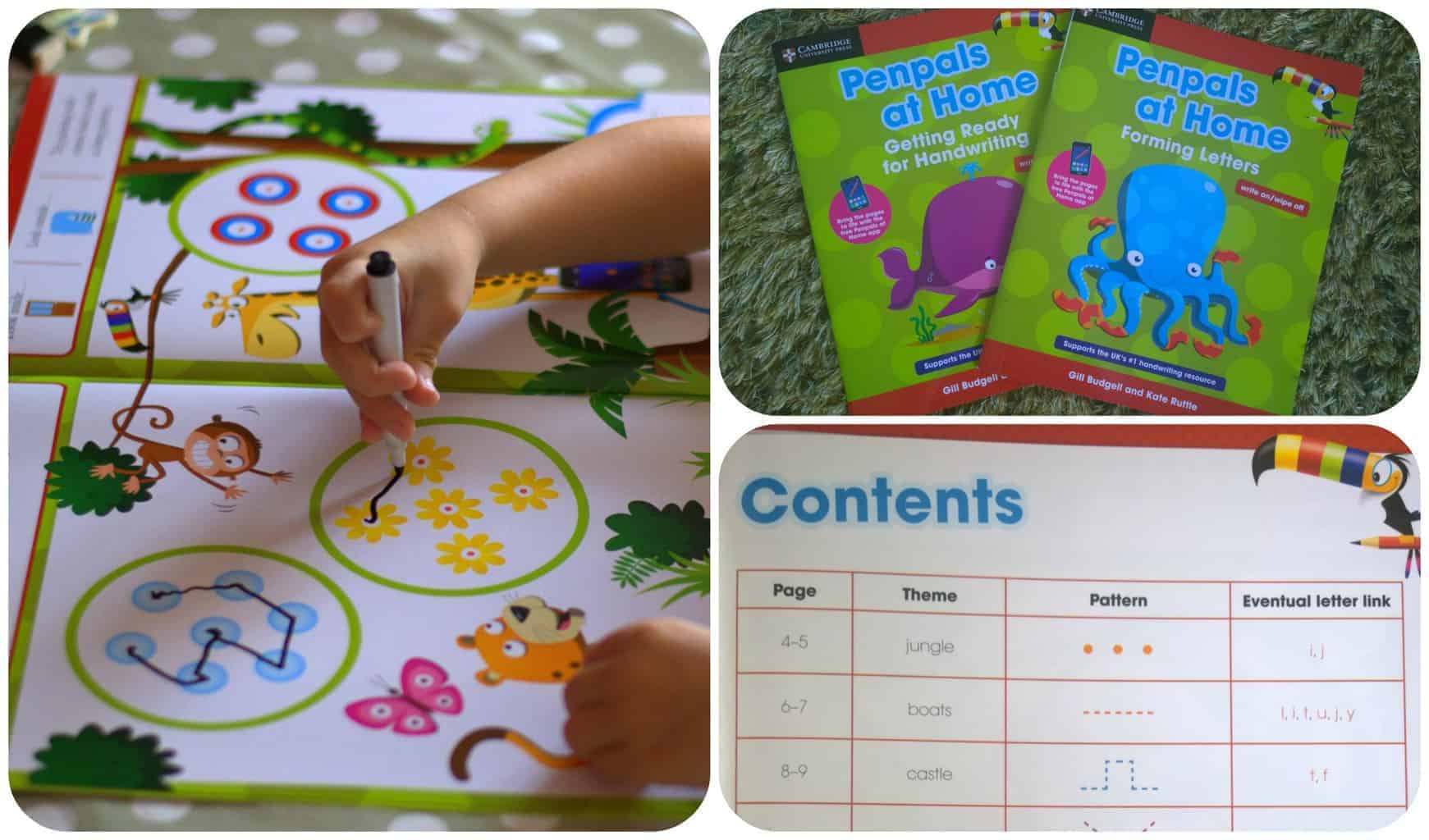 There are instructions at the top of each page so that you can help your child to know what to do and there are further activities you can do away from the book such as looking for straight lines when out and about to help them to recognise the long ladder letters or to look for the chain shapes which make up the letters r, b, n, h, m, k and p – these are the letters which start with a down stroke and then bounce back up without the pen leaving the paper.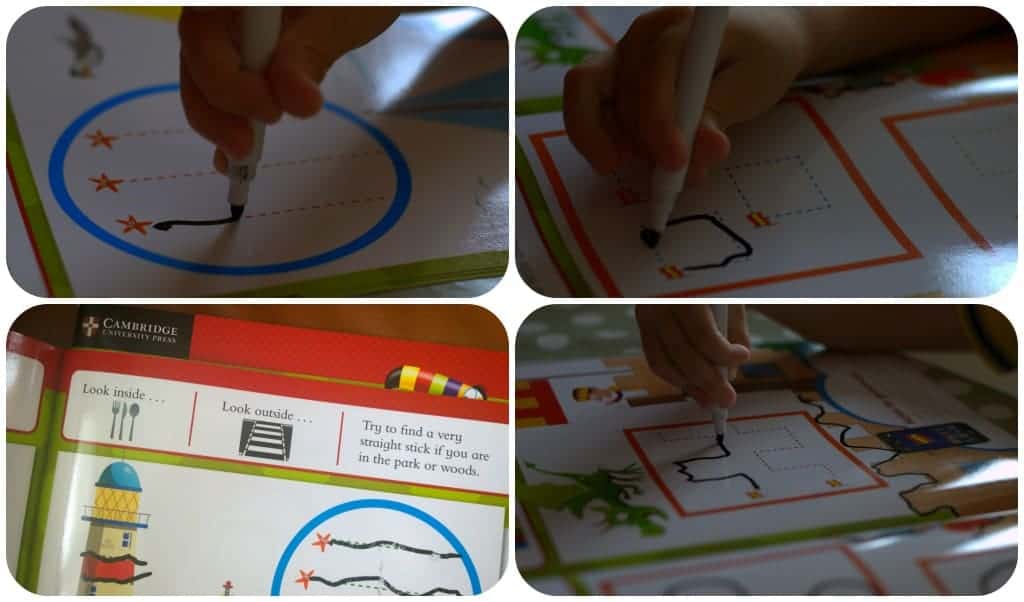 Each page is coated so that you can write on/wipe off which means the books can be used over and over again for practice. Beanie Boy was able to practice this a couple of times but I was very impressed at how he assessed himself whether he had carried out the task well enough or whether he felt it needed rubbing out and starting again.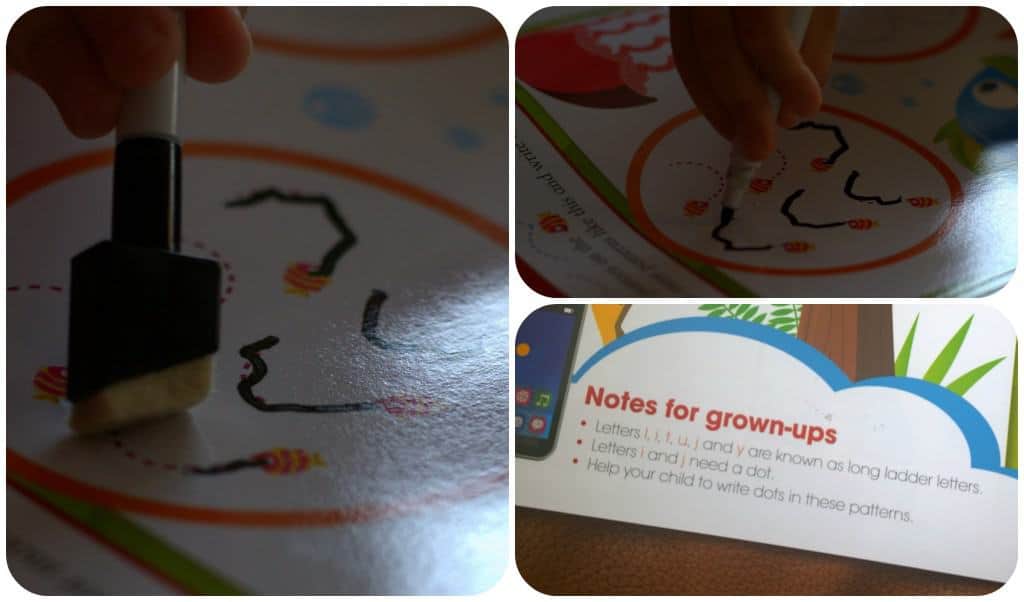 There are notes for grown-ups on each page to let you understand what the exercises are teaching and how you can help them to develop these skills further.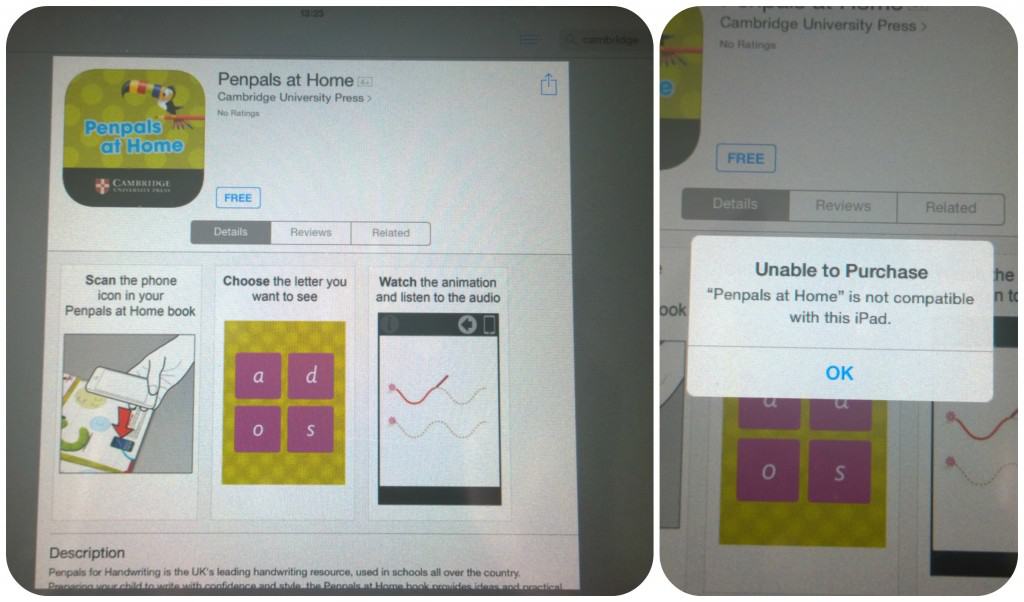 There is also a free App which can be downloaded from iTunes but unfortunately this wasn't compatible with my iPad (iPad2) so I can't comment on how well this works.
If you have a child who has already started learning their ABC's and you want to help them learn to write then you might like to try the 'Forming Letters' book which introduces letter formation in four letter families that are widely used and recognised in schools. The books are all brightly coloured with fun and engaging animations to hold their interest. Beanie Boy loves his and has asks to do some more activities every few days so I'm happy for him to take the lead at the moment.
Penpals at Home Getting Ready for Handwriting: ISBN 978-1-84565-272-2
Penpals at Home Forming Letters: ISBN 978-1-84565-273-9
DISCLAIMER: We were sent the above Penpals at Home books free of charge for the purpose of this post. All words, images and opinions are my own any may not be copied without my permission.