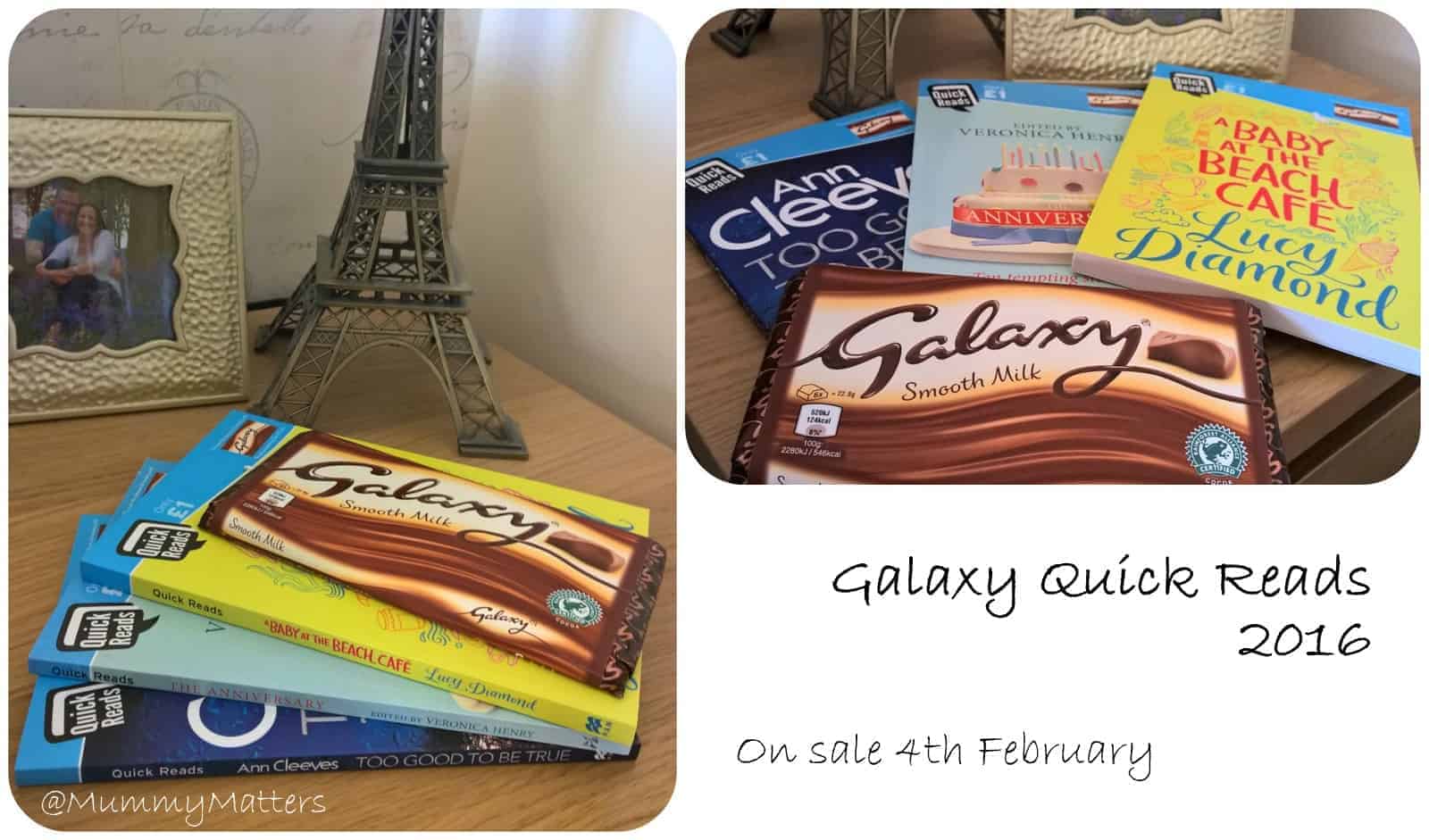 Fall in love with reading with Galaxy Quick Reads new titles
As a child I didn't love reading, there was always something else I would rather be doing but somewhere in my teenage years I read Of Mice and Men and my love for reading began. I don't have a particular genre that I prefer to read, in fact I try to read a completely different style of book each time I pick a book up and have been known to have 2-3 books on the go at once, reading chapters of the books as the mood takes me. When I find a book I really enjoy, I will carry it everywhere with me and read pages wherever I can take the opportunity.
Last year I was introduced to Galaxy Quick Reads, a collection of books by renowned authors aimed at helping adults across the UK to discover a joy for reading. Quick Reads celebrates it's 10th anniversary this year and has been sponsored by Galaxy for the past six years. On 4th February 2016, the next collection of titles will be released priced at just £1 each. Previous high profile authors who have penned Galaxy Quick Reads titles include Jeffrey Archer, Roddy Doyle and Jojo Moyes. I have chosen three titles but I'm pretty sure I will be going back for the rest when they are in the shops, they are perfect to provide you with an escape or to read when you are limited on time. They are just enough to fire up your enthusiasm for reading once more.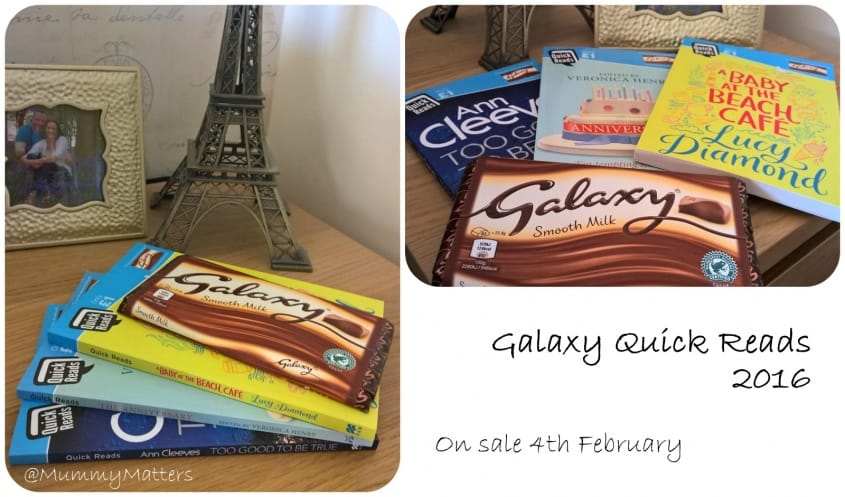 It is believed that one in six UK adults struggle with reading, as well as one in three adults who do not read for pleasure. Since 2006 Quick Reads have distributed over 4.7 millions books to libraries, hospitals, schools, workplaces, parents, family groups and even prisons, where literacy continues to be considerably low.
2016 will see another stellar line-up of well-known and much-loved writing talent join the Quick Reads authors before them. This year's participating authors are Malala Yousafzai, Andy McNab, Agatha Christie (edited by Sophie Hannah and John Curran), Ann Cleeves, Lucy Diamond and Veronica Henry who has edited a collection of short stories by bestselling authors. Between them, their GALAXY® Quick Reads titles cover a range of different themes, and offer something for everyone to enjoy, from a gripping murder mystery to Malala's inspirational true story, about standing up to the Taliban for her right to education.
DISCLAIMER: I was sent the above books and chocolate for the purpose of this post. All words, images and opinions are my own and may not be copied without my permission.