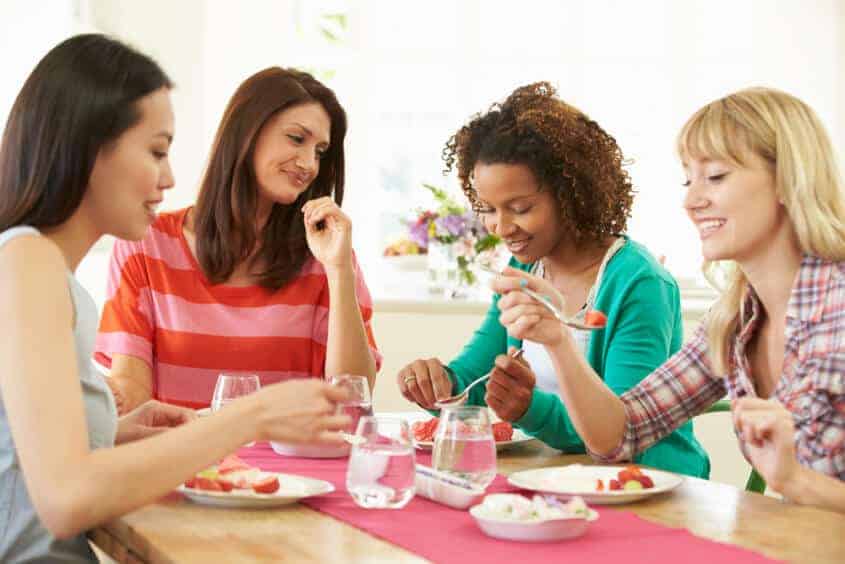 Get up to date on fashion for your night out away from the kids
The kids are with their grandparents, your hubby's been sent to the pub with a tenner and a packet of dry roasted peanuts, and the girls will be round for the night, wearing their glad rags and kitted in the finest cosmetics a parent's purse can afford.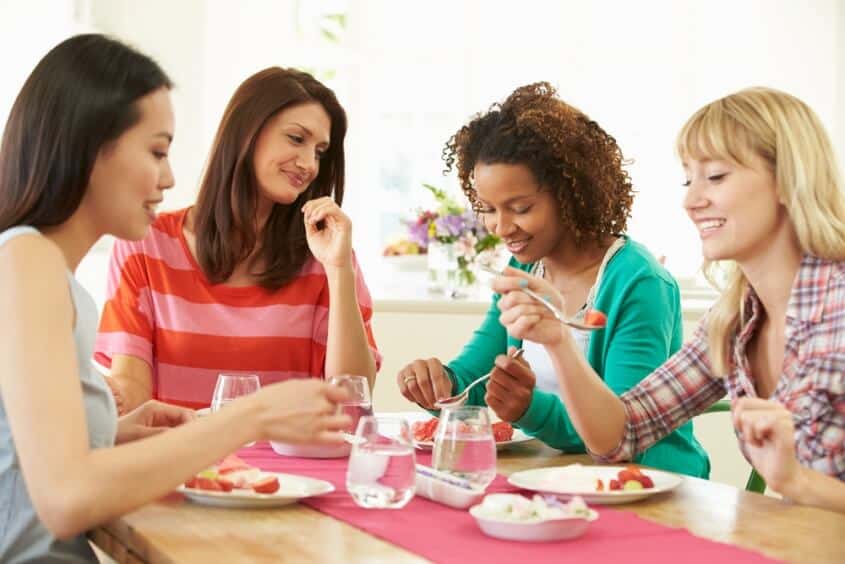 Without the occasional night on the tiles, life as a busy mum would be about as much fun as watching paint coagulate on the end of a dirty brush. You love your kids to pieces, but they can't down Jagerbombs before heading onto the dancefloor and screaming "WOOOOOOOOH!" to Taylor Swift's Out of the Woods – at least, not until they're a little bit older.
The stakes are a lot higher when it comes to a mum's night out. In your childless days, an evening of parties and Pilsner was only a question of budget. But now it's an operation more meticulously planned than a military manoeuvre as you whisk the kids off for an evening's babysitting and attempt to coordinate an evening when every mum can make it.
And that's not even the most stressful part of planning. That'll rear its ugly head when you realise you've got nothing to wear.
Becoming a mum means you're instantly unstuck from the fashion world, a woman out of time who's made do with her five-year old dress to buy a decent pair of trainers for her kids.
All that time looking after children has made you an expert in nappies, not Versace. But fear not – we've come up with a few low-budget ideas that can make you look stonking on a night out. Swifty would be proud.
Minerals for the soul (and the skin)
Slapping on more foundation than there are layers of the Earth is always tempting when you've not been out in a while. Hold that temptation! Unless you want to look like a bright orange beacon of Oompa Loompa proportions, the path of luminous foundation is the wrong one to walk.
We'd recommend a dash of mineral powder, instead, if you're looking for a more subtle way to even out your skin tone. Brands like Sheer Cover have made a less prominent foundation an art form, creating a powder that's understated yet elegant. Give it a try.
Vintage wonders
The fashion world has moved beyond the shock of the new, trying to vary the styles of previous decades. What this means for your wardrobe is that any clothing is fair game for a makeover.
Hunt down some vintage shops online (we'd recommend Rokit) and scour charity shops for the snazziest retro clothing on the cheap. They'll be more unique than anything you'll find on the high street and will make you look like the most stylish mum on your night out.