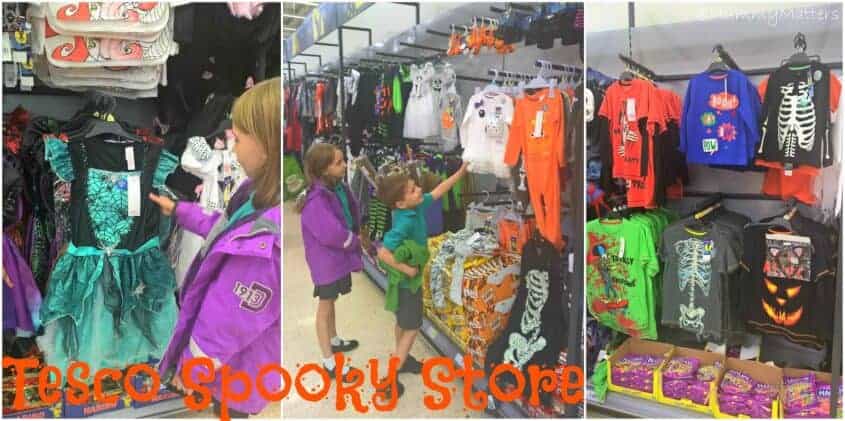 Get spooked out with Tesco this Halloween
I was never really into Halloween before the Beans came along, sure I attended the odd Halloween party as an adult if one of my work colleagues was throwing one but even then I'm sure there wasn't as much made of it as there is today. Ever since Curly was little we have got him dressed up in the latest Halloween costume and decorated the house for a few days. The result is a teenager who absolutely LOVES Halloween.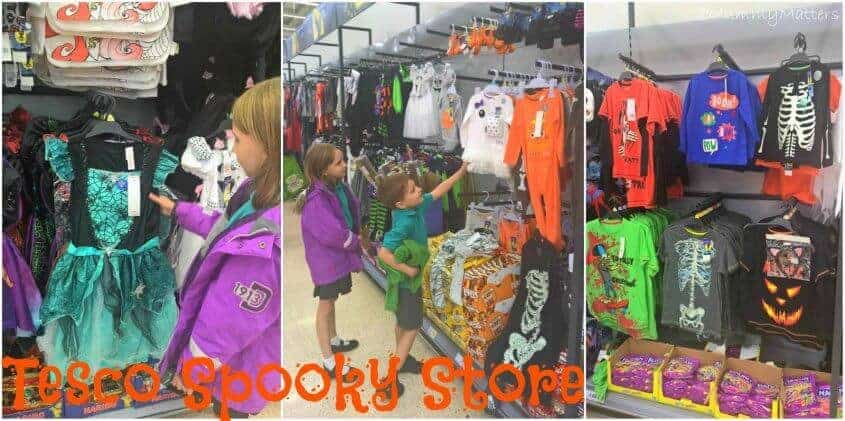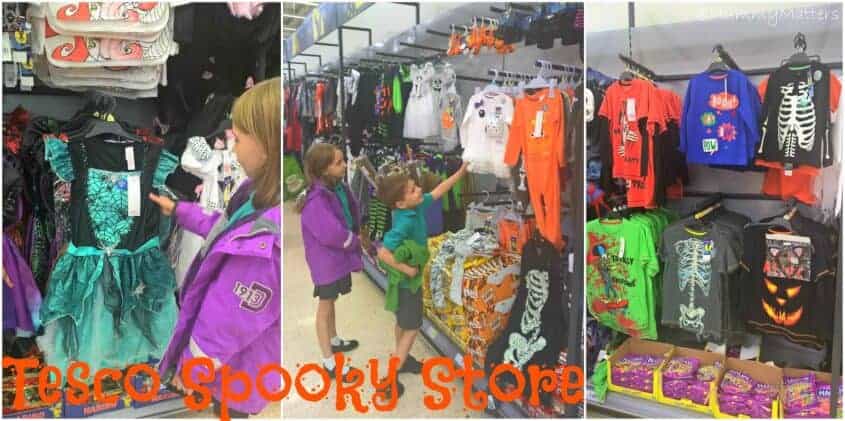 Each year we add to our Halloween decorations so each year the house gets more spooky. This year we have been asked to see what Tesco have to offer in their Halloween aisle which wasn't a difficult task since it's where we do the majority of our shopping anyway. Our local Tesco store has a very good range of spooky attire but for our 'big Halloween shop' we went to the Tesco Superstore at Serpentine Green in Peterborough which always has a huge range of seasonal goods to choose from.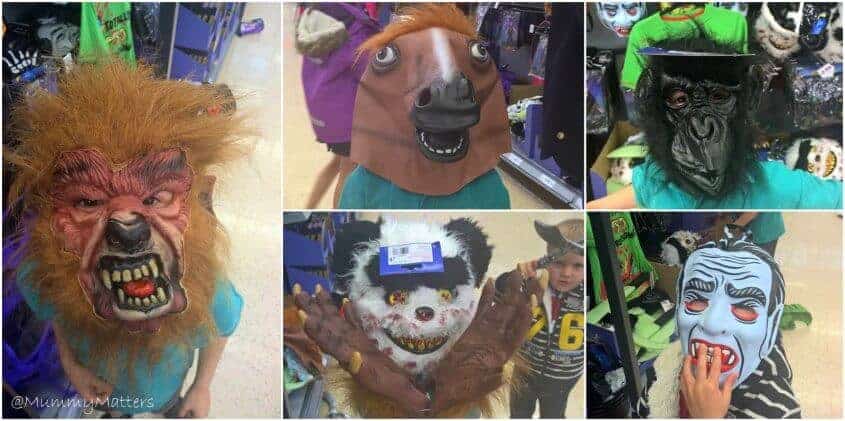 The Beans LOVE Halloween shopping so when I told them we were heading to 'big Tesco' to see their Halloween Spooky Store they actually squealed with delight. Thankfully the Beans all still fit their Halloween costumes from last year as I bought them quite big so we didn't need to buy news ones, I did buy Little Bean a really cute Pug Trick or Treat t-shirt which she wants to wear every day at the moment. We did have lots of fun trying on Halloween masks. I'm even quite tempted to get this Sugar Skull headband for myself because I think it's sooooo cool!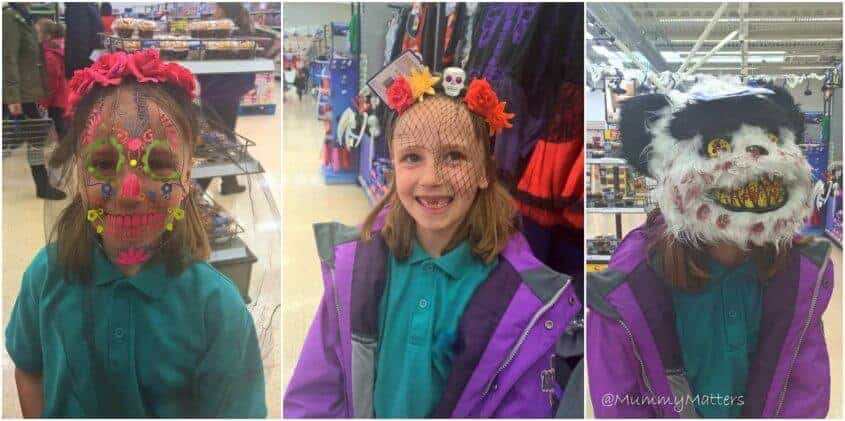 At some point over October half term we will buy our pumpkins ready for the annual family Pumpkin Carving but for those of you who don't fancy your pumpkin carving skills too much, Tesco have these brilliant faux pumpkins which light up. Jelly Bean was quite taken with them and wasn't happy to leave them behind.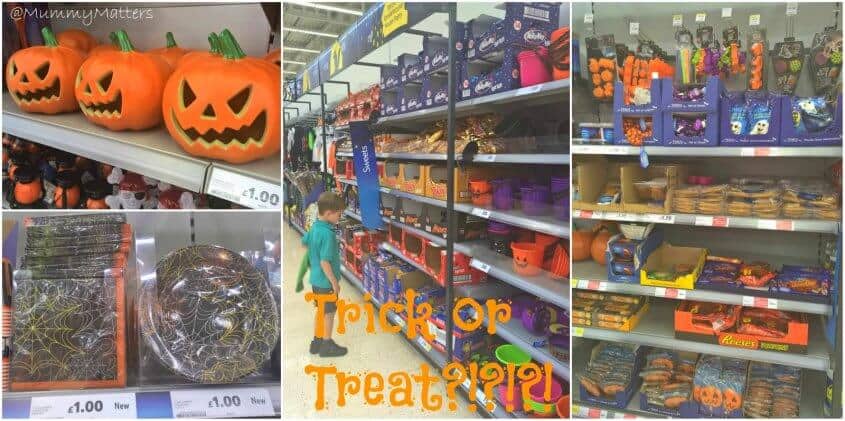 On our trip to Tesco we purchased partyware, decorations, sweets, baking goodies, sweets and a Halloween DVD's. We were ready and raring to go.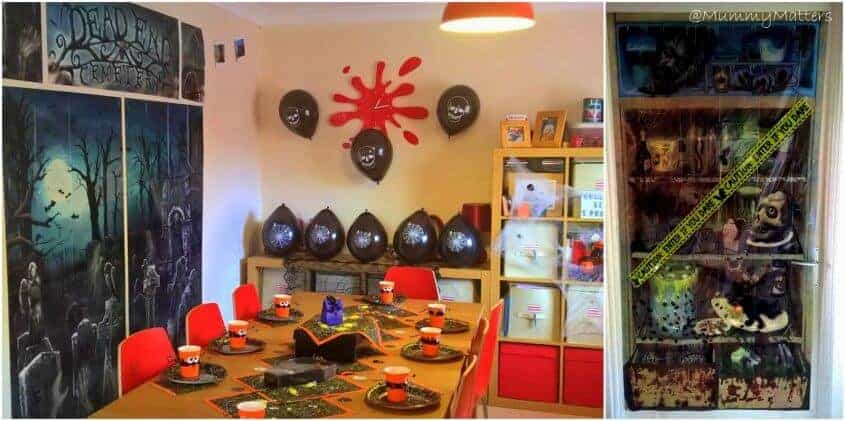 Yesterday after dropping the Beans at school, I came home and set the scene (our kitchen/dining room) and baking some cupcakes for the Beans to decorate ready for our pre-Halloween party which would take place after school. I had already told the Beans of my plans so I knew they would be excited by the time I picked them up and sure enough they were all first out of their classrooms and raring to get home.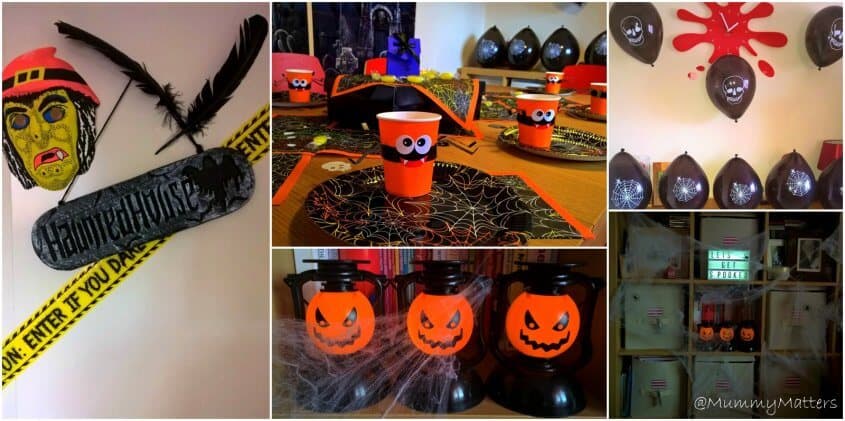 When we arrived home the Beans excitedly ran upstairs and changed into their Halloween t-shirts and then to add to their surprise at seeing the Halloween decorations Little Bean provided them all with a blindfold each so that I could lead them in and do a 'big reveal'. Sadly I couldn't take a photograph at the time but the look on their faces was priceless when they laid eyes on the room, they squealed with delight.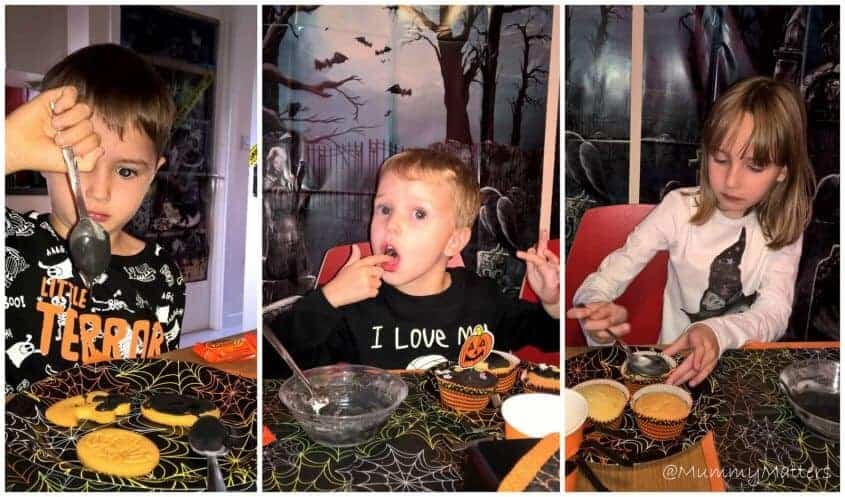 Whilst I whisked up some gruesome black icing for the cupcakes, Little Bean and Beanie Boy shared out the cupcakes, biscuits and decorations. There was even enough for me to do some decorating too whilst making a mental note not to eat any of the cakes which had been 'decorated' by Jelly Bean!!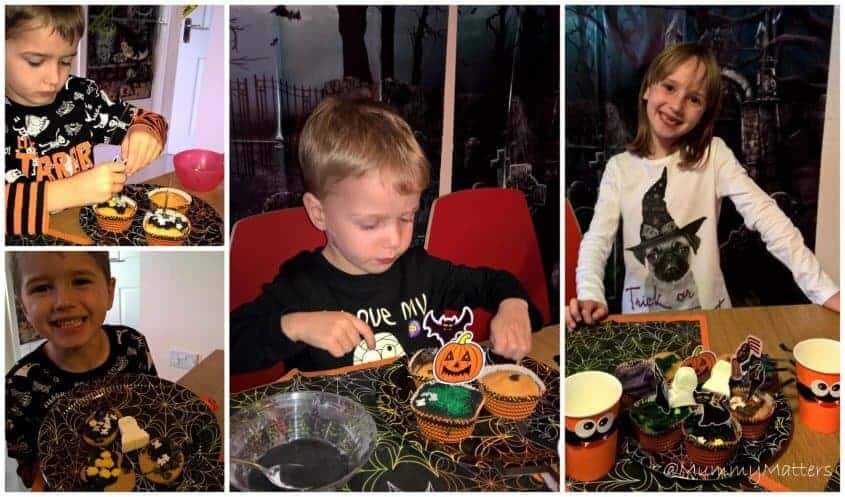 My final 'treats' plan had been to decorate these cute little Marshmallow Ghosts but they only lasted long enough for me to take this photograph of them because the Beans (ok, yes and me!) virtually inhaled them. Marshmallows are always a big hit in our house, we didn't even manage to save any for Daddy . . . whoops!!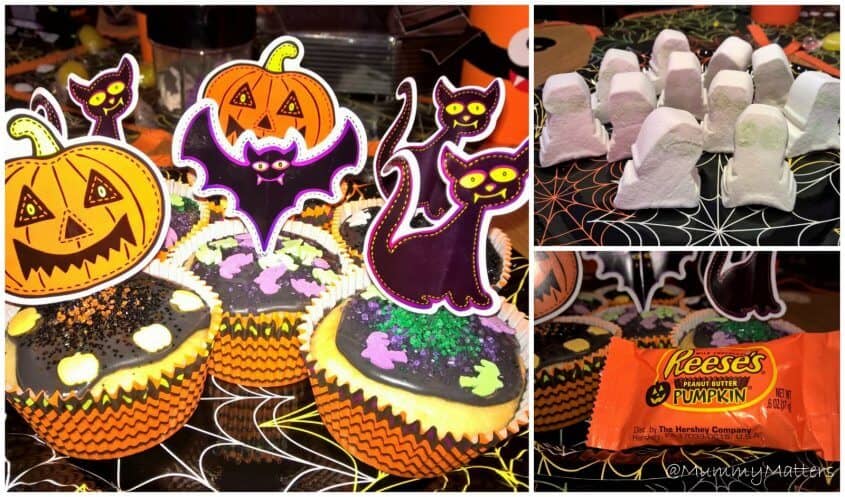 With all the cakes and biscuits decorated, too much sugar consumed and three rather excitable Beans to contend with, I closed the lounge curtains and we put one of our favourite films on, Hotel Transylvania. We snuggled on the sofa and chilled out until Daddy came home from work. Perfect after-school entertainment!!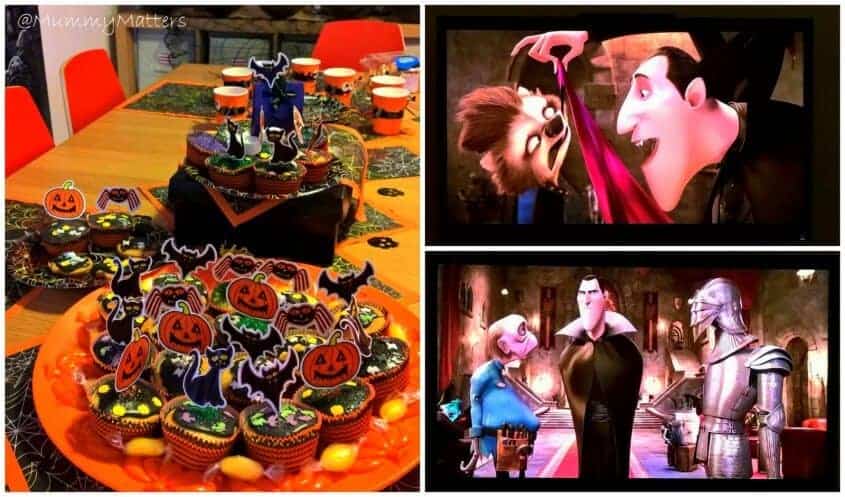 Get yourself down to Tesco this weekend and get set up for Halloween, we are looking forward to doing it all again next weekend.
Happy (early) Halloween!!