Get 'Back to School' ready with Tesco and F&F
You won't find many children who relish the idea of going 'Back to School' shopping so when you have four children like we do then it can get very stressful and very expensive unless you watch the pennies. In instances like this, there's only one thing for it, head to a shop you trust to be able to buy it all under one roof so that you can relax and enjoy the rest of the Summer holidays, content in the mind that you're all set for September. So . . . where do you find this holy grail of shops who sell all your uniform, shoes, school bags, pencil cases, stationery and lunch boxes/bags without breaking the bank? Why Tesco of course!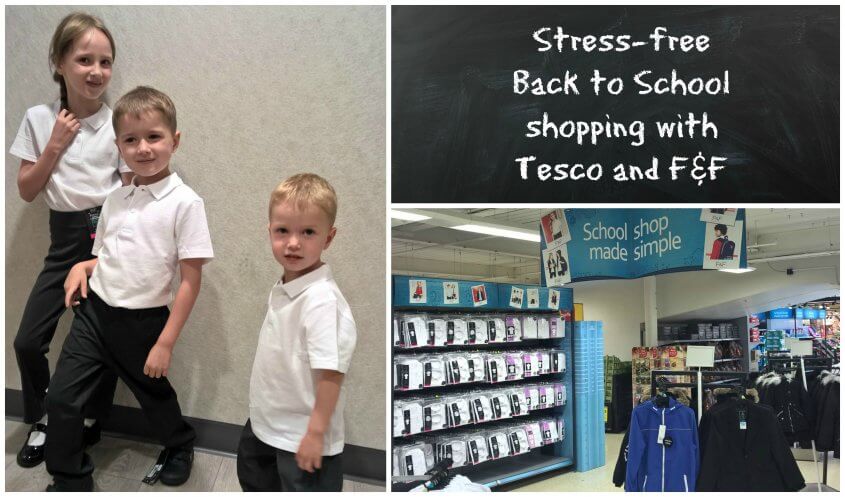 So why do I shop 'Back to School' with Tesco and F&F?
Friendly and Helpful Team
I love my Beans, I really do but they have a very limited amount of patience (as do I when we hit the shops as a team) so we need to get everything right there, right then. We also spend so much time in our local Tesco that the ladies know us and will chat to the Beans, which helps me to keep them on track. Why do children always respond so well to people in uniforms I wonder?? Nothing is ever too much trouble and they help me find exactly what I'm looking for. Jelly Bean even has his favourite ladies who now know him on first name terms!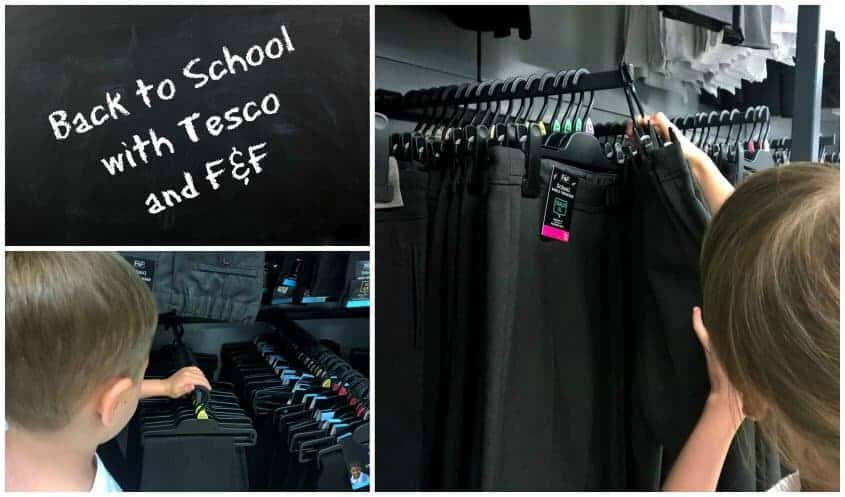 Child-Friendly Quality Uniform from F&F
Children don't just 'sit' when they are at school. They run, jump, skip, climb, roll and play with all manner of craft supplies, dirt and liquids as well as dropping half of their lunch down their front, so they need a uniform that can withstand all that a child can throw at it, something F&F uniform is more than capable of. We buy a lot of the F&F clothing for the children so we know it's a brand we trust to deliver, parents have enough to spend money on without having to fork out for new items every few weeks.
So let me introduce you to my Kids and their needs;
Curly – he's 14 years old and attends Grammar School, he has a keen interest in girls and sport. For Curly is all about how he looks now, appearance is everything so he wants flat-fronted trousers and clean white shirts. Of course, if pleated are more your boys' style, F&F have got that too. At lunchtime he needs to 'show-off' his skills to impress the girls and have fun with the boys so he NEEDS shoes which will stand up to a bit of rough and tumble. F&F have durable, anti-scuff leather shoes that are meant to be worn, available in lace-up and riptape fastening perfect for those who haven't quite mastered their 'bunny ears', the padded underfoot padding will keep them comfortable and the antibacterial lining is just want they need for fresh feet throughout the day.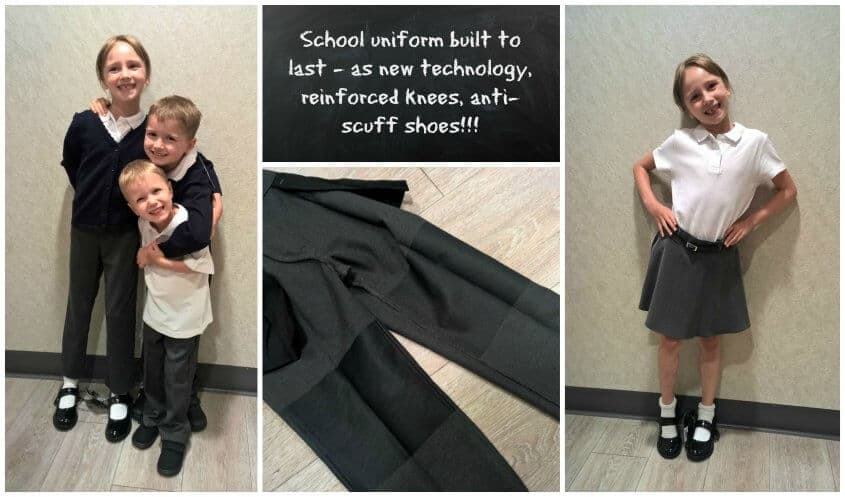 Little Bean – at 8 years old, she is still our difficult eater which means she is the slimmest of the bunch. This can make uniform a tough one to shop for but thankfully F&F have slim fit, adjustable waistbands and easy zip on/off for PE days. Little Bean's teachers have a competition in class to see who can get changed quickest, boys -v- girls so it doesn't hurt to give her a little head start does it?
Beanie Boy – my accident prone 5 year old still falls over his own shadow, honestly he brings home an accident form on average 4 days out of 5 so we need a uniform that is 'built for boys' – reinforced knees, anti-scuff shoes, oh and he is also my 'smart' boy so a nice V-neck jumper rather than a sweatshirt for his little dude. With the F&F 'as new' technology I can be happy in the knowledge that jumpers will last longer and keep their colour so if I play my cards right, they can be passed down to Jelly Bean when it's his turn to start at school.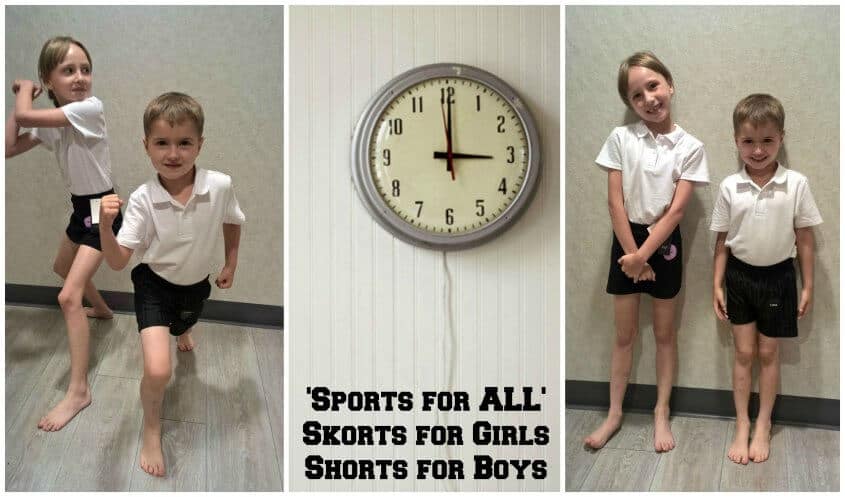 Jelly Bean – boohoo he's the baby of the bunch so surely not old enough for school already? Well no, at 3 year's old he's not quite ready but he is about to start at a new preschool where he will wear a uniform. He's currently in nappies but we are attempting potty training so he needs a uniform that he can easily get on and off, because when he needs to go, he NEEDS to go!!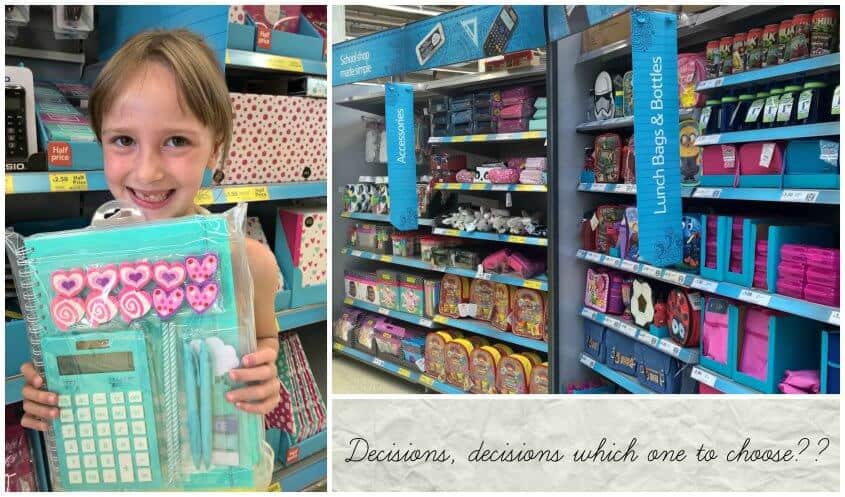 Rewards for the Beans . . .
Want to know what my trick is for keeping them under control whilst shopping for their uniform? If they behave as I would like them too whilst we get the uniform out of the way then I let them go to stationery aisle to choose themselves a new lunchbag, school bag and pencil cases. Tesco are always on form when it comes to keeping up with the latest trends for children so it's usually a case of them trying to limit their choices to just the one.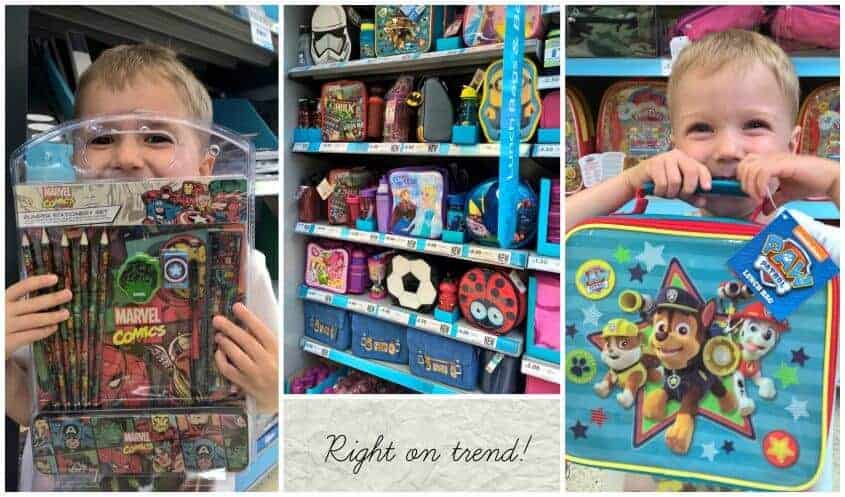 What happens when you forget something?
It's inevitable that you'll end up forgetting something along the way, I do it every year (even with a shopping list to follow) but at least with Tesco you have the bonus of 24 Hour stores, Click & Collect or Tesco Direct. We are lucky enough to live close to a number of Tesco stores but our largest is a 24 hour Extra Superstore so even if I do happen to get to 10pm the night before school and realise that something is missing, hope is not lost because I can still pop there (or send Hubby) to grab what is needed without the mad panic before school in the morning.
Now the only thing left to sort out is how we are going to make the most of our Summer holidays together?
Disclaimer: Sponsored blog post by Tesco. For more information on Tesco products visit www.tesco.com.