So much fun at Peppa Pig World and Paulton's Park!
DISCLAIMER: We were given free access to Paulton's Park for my earlier post. I have chosen to publish this post to share the fun we had on our family day out. All words, images and video are my own and may not be copied without my permission.
Back in April, we were allowed to spend the day at Peppa Pig World and Paulton's Park, which you can read about here. We certainly picked our day well as the sun shone all day brightly long, making for a perfect family day out. We arrived around 11 am to find the park already buzzing with the excitement of families in search of fun.
Peppa Pig World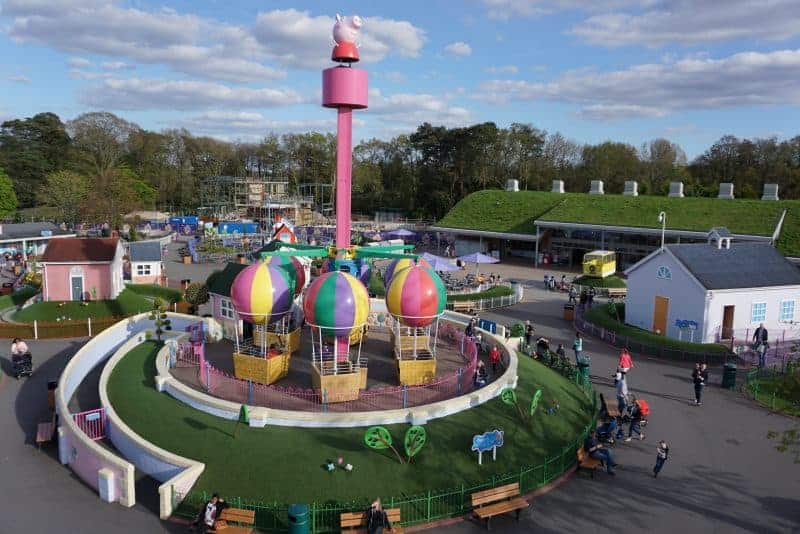 We started in Peppa Pig World and were pleasantly surprised to find that the queues weren't too long; the most we had to wait before getting on a ride was about 15 minutes. We visited on the weekend at the start of the season so I would imagine the queues might be longer during peak periods.
Daddy Pig's Car Ride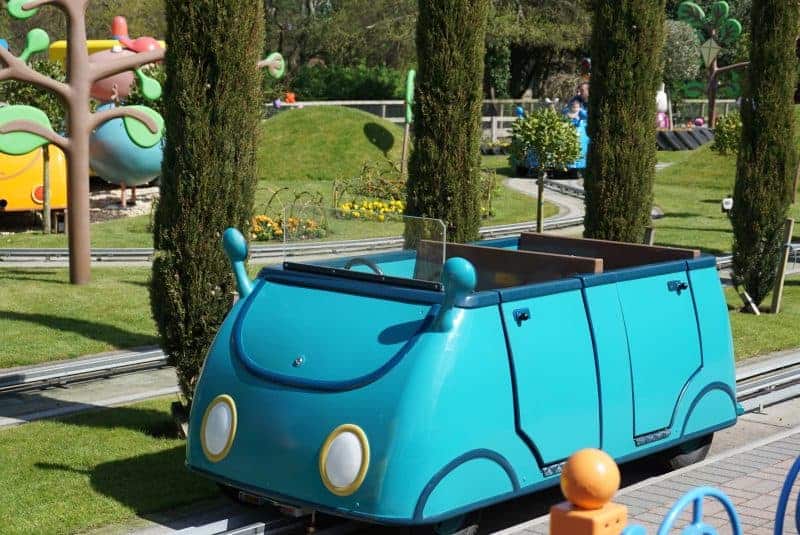 Jelly Bean loved Daddy Pig's car ride, he got to drive the car around the tracks whilst I sat like Lady Muck in the back seat, which meant that Daddy was driven by Little Bean and Beanie Boy with the dual controlled cars.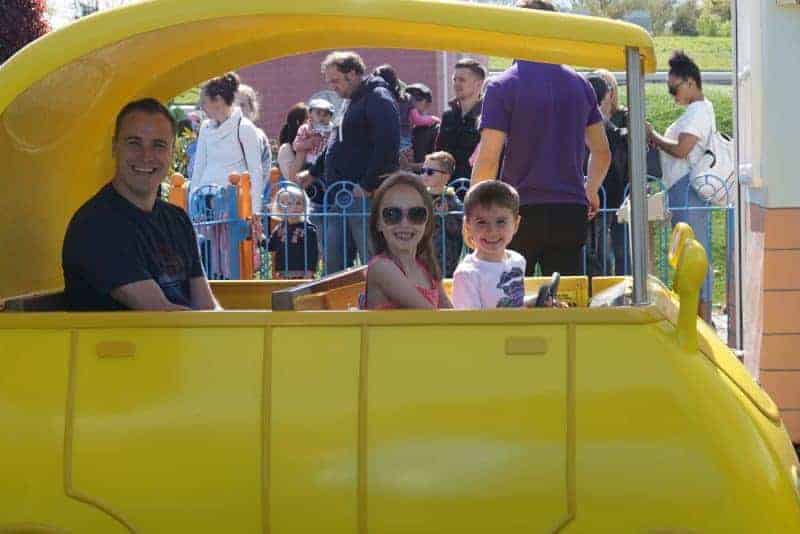 Peppa Pig's House
Whilst walking around the park, Jelly Bean spotted Peppa Pig's House and couldn't wait to get inside. Little Bean correctly remembered from our previous trip a couple of years ago that Peppa and her family were busy making pancakes, something the Beans love to do.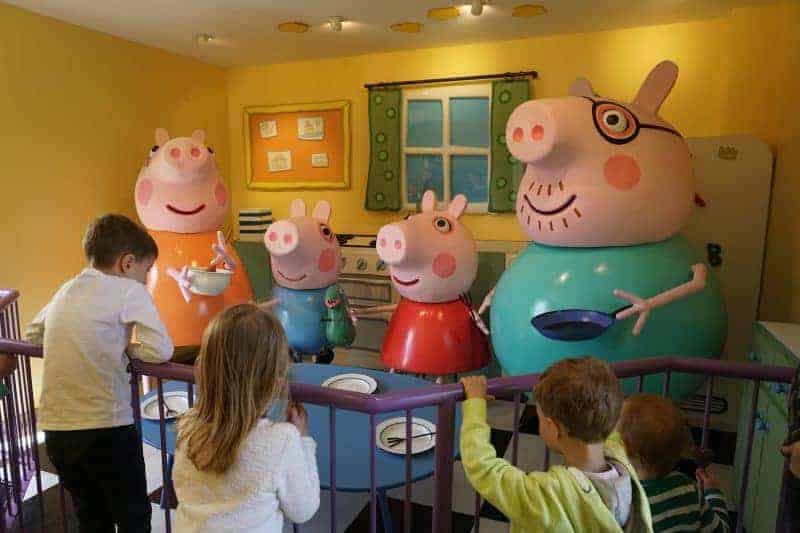 Windy Castle
The Beans liked the look of Windy Castle and excitedly told the man to "push us really fast" sadly, I wasn't listening when they said that I was busy faffing around with my camera when he gave us the biggest push, and it took me a good 5 minutes to steady my head. Be warned, listen to the instructions your kids give out, or you could regret it! Later, Jelly Bean and I took to the skies once more on Peppa Pig's Balloon ride and Miss Rabbit's Helicopter ride. Both of which I am happy to report was a much calmer and enjoyable experience.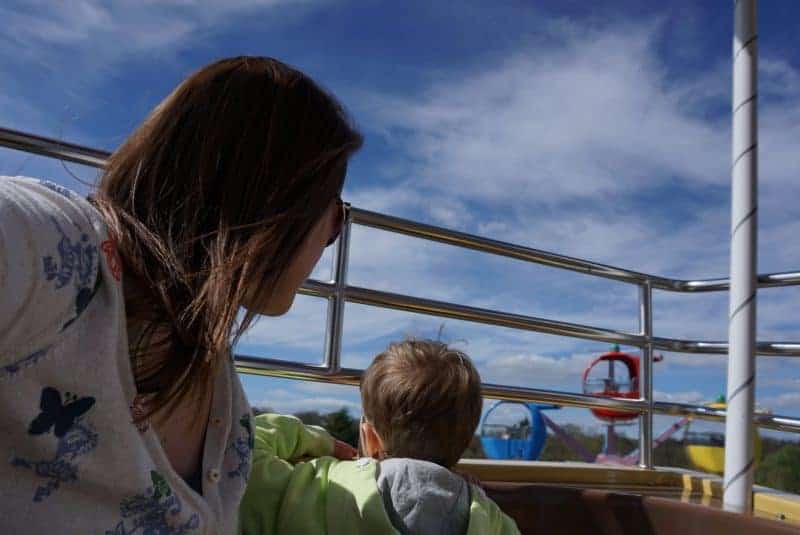 Grandpa Pig's Boat Ride
Grandpa Pig's Boat ride was a hit with all of the Beans, Jelly Bean was a little apprehensive, to begin with, but once the ride started, he was in his element.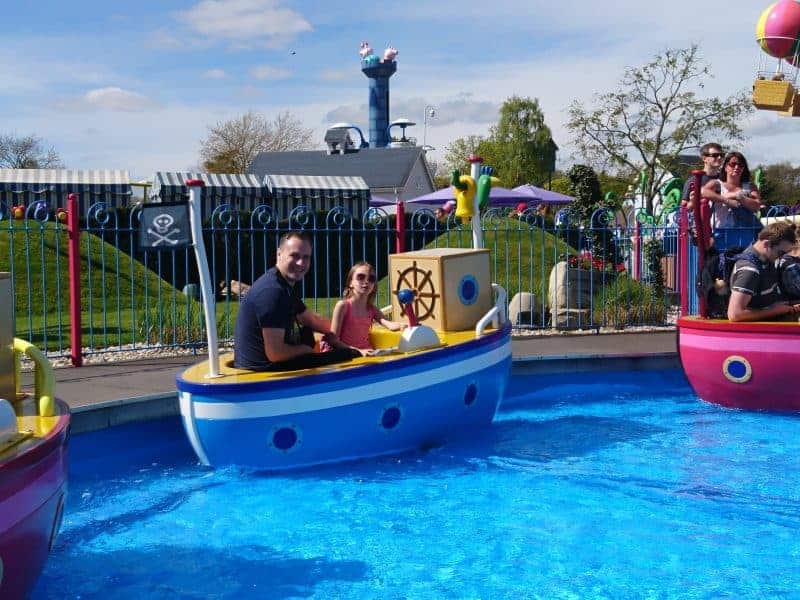 George's Dinosaur Adventure
George's Dinosaur Adventure was a fun ride that Little Bean and Beanie Boy could ride alone whilst Jelly Bean shared a dinosaur with me. Just be careful of little ones catching their face on the back of the dinosaur's head (although the staff were amazing and warned us before getting on).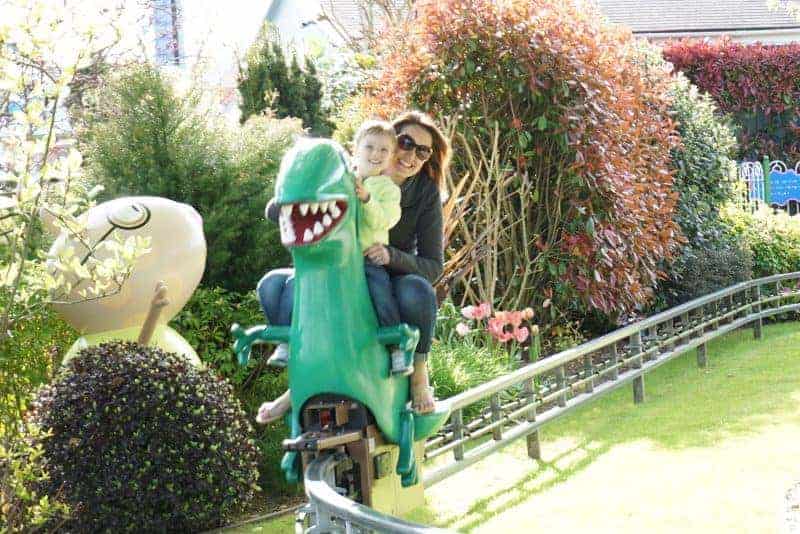 Grandpa Pig's Little Train
Daddy and the two older Beans headed over to Paulton's Park to do a couple of the bigger rides whilst Jelly Bean and I finished off our time in Peppa Pig World with Grandpa Pig's Little Train. There was no way my train mad little man was going home without a ride on the train, and it certainly didn't disappoint him. He was singing along with Grandpa Pig very happily.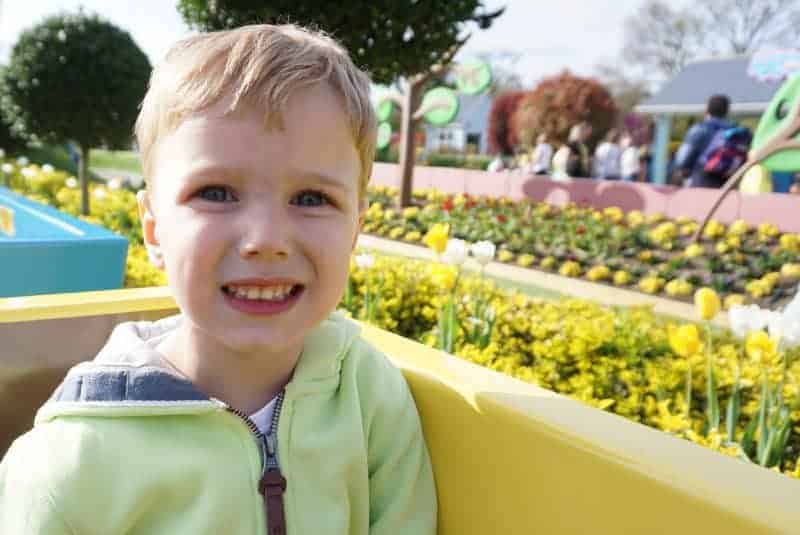 Perfect for the whole family
Hubby and I particularly love visiting Peppa Pig because it is part of Paulton's Park, which is great for the whole family. We last visited a couple of years ago, and the park has changed considerably since then with new rides and areas. It was great to see that more changes were still in the making, so it will continue to get bigger and better.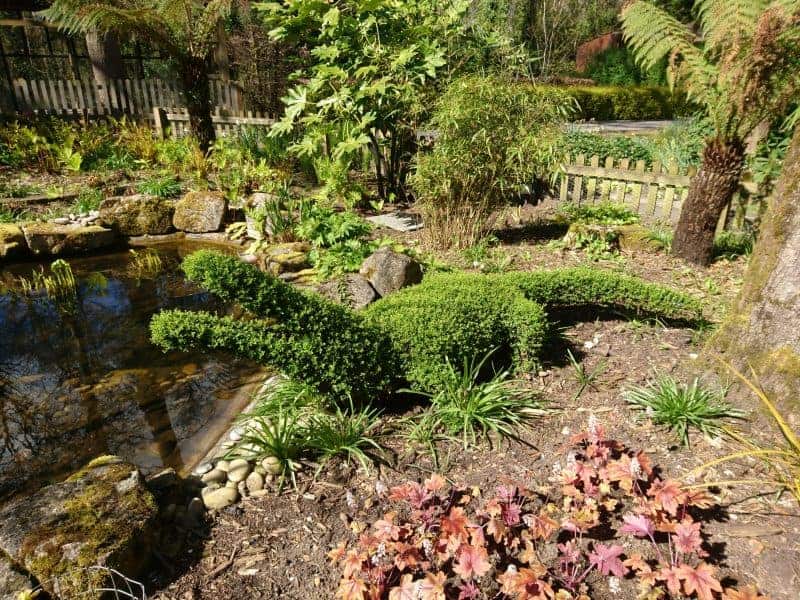 The Beans loved the gardens with all of the animal-shaped bushes, I loved the elephants and the gorillas, but Beanie Boy's favourite was the crocodile. Whilst we were there, they were in the process of creating what looked like a Japanese garden that will look beautiful.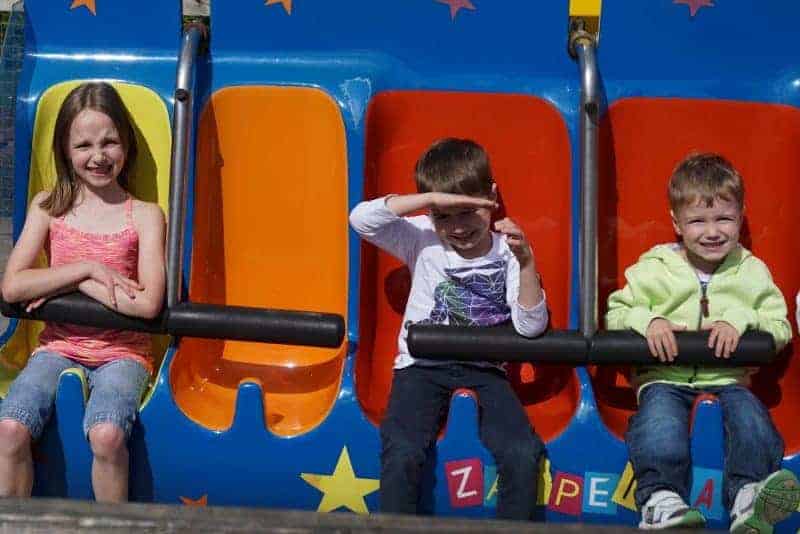 The Beans enjoyed the Jumping Jacks ride; I was really apprehensive about letting JB go on it, to begin with, as I thought that he would be scared once the ride started, but he loved it! So much so, he ended up going on four or five times throughout the day.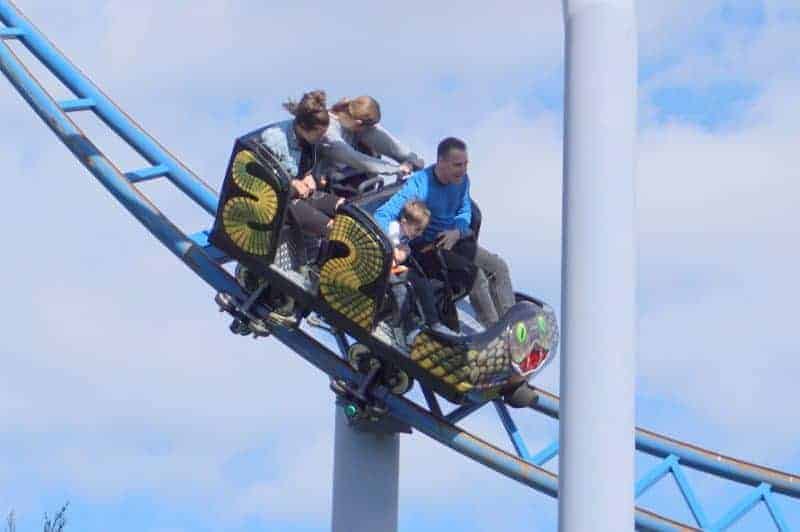 Beanie Boy is our resident speed demon, just like his Dad and big brother Curly, so he loves the bigger rollercoasters when he is allowed to go on them. He said he thought the Cobra was 'awesome' but was disappointed that he was too small to go on Flight of the Pterosaur and Velociraptor. We all enjoyed multiple rides on Dino Chase and Cat-o-pillar Coaster.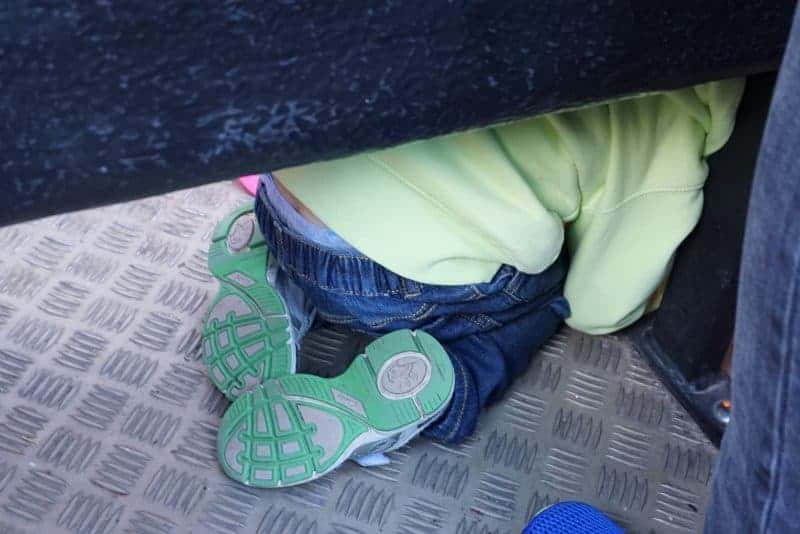 The ride which had me giggling (call me a bad parent) was The Dinosaur Tour Co. We all jumped into a Jurassic Jeep and set off to discover the lost kingdom on the ride. As we made our way around, we saw all kinds of dinosaurs; some were moving, some squirted us with water, and some were simple models. The last part of the ride took us inside, where we saw baby dinosaurs hatching and a surprise dinosaur that came out of a steaming hole in the wall. This one took Little Bean and Jelly Bean so much by surprise that they dived under the seats to get away from it.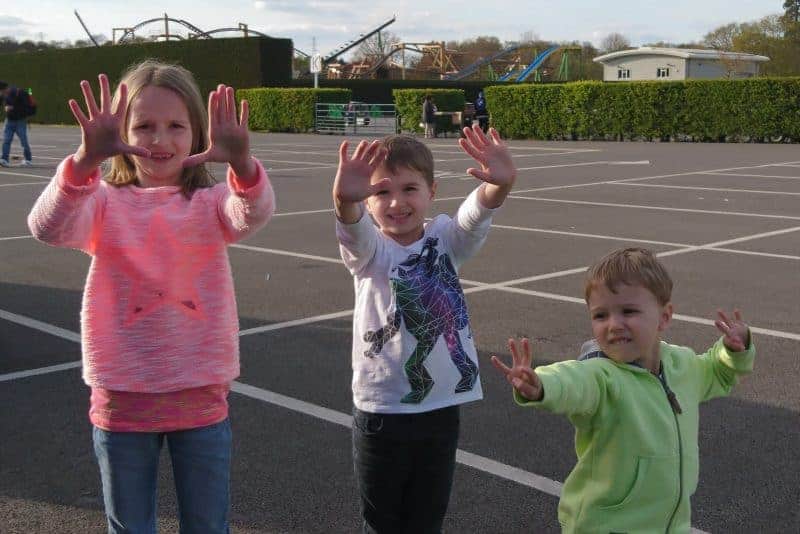 By the time our day came to an end at Peppa Pig World and Paulton's Park we had managed to go on about 95% of the rides and had a blast. We asked the Beans to give the Park a score out of 10 for our day out and I think their hands say it all.
As is usually the case, I took LOTS of photographs throughout the day, so I have put them all together in a video/slideshow.