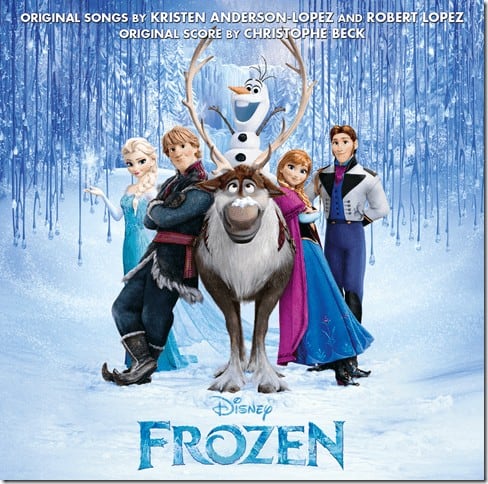 'Frozen' the Original Motion Picture Soundtrack is out on 2nd December from Walt Disney Records plus GIVEAWAY!!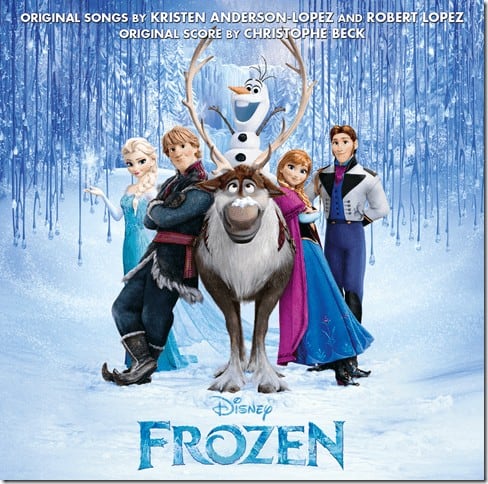 Music plays a big part in our family, there is always music playing somewhere in the house, we all love it and I am keen for the children to explore all different kinds of music. They love to listen to children's music like CBeebies but they also love modern pop music too, I'm sure you may have spotted the videos of them singing along to various tracks. From birth I have played music to them all, in particular classical music and Disney music because I think they have much more depth to them. They transport you to a different world and tell a story.
The latest CD we have been sent to listen to is the Frozen OST which features eight original songs from Kristen Anderson-Lopez ("In Transit", "Winnie the Pooh") and Tony Award-winning songwriter Robert Lopez ("Avenue Q", "The Book of Mormon") and an amazing score by Christophe Beck. The soundtrack is available for sale on 2nd December and is set to be a hit amongst children aged 0-99 years.
We have only been listening to the soundtrack for a couple of days and I am already fired up to go to see the film. I have listened to some of the tracks and can imagine the scenes already. Little Bean and Beanie Boy think the first track on the soundtrack is "funny" because it portrays the sounds of axes chopping at ice and sounds very industrial to begin with, I imagine lots of people chipping away at the ice in a rhythmic motion. The film hits the UK cinemas on 6th December.
As the soundtrack moves on there are some very pretty pieces of music, many sound very 'Disney' and then there are some very pretty pieces which are calming and magical. I noticed this morning that the CD had gone missing from my stereo and found it had made it's way up to Little Bean's room so that is testament to me that she likes it and basically I can say goodbye to it!
We have 3 copies of 'Frozen' The Original Motion Picture Soundtrack – which features a recording by Demi Lovato – to give away. Frozen OST is out to buy on 2nd December from Walt Disney Records and includes music and songs from the festive new movie from Disney.