FOGA Plantshakes – Instant Plant Based Smoothies #ad
This is a collaborative post with FOGA Plantshakes. All words, images and opinions are my own.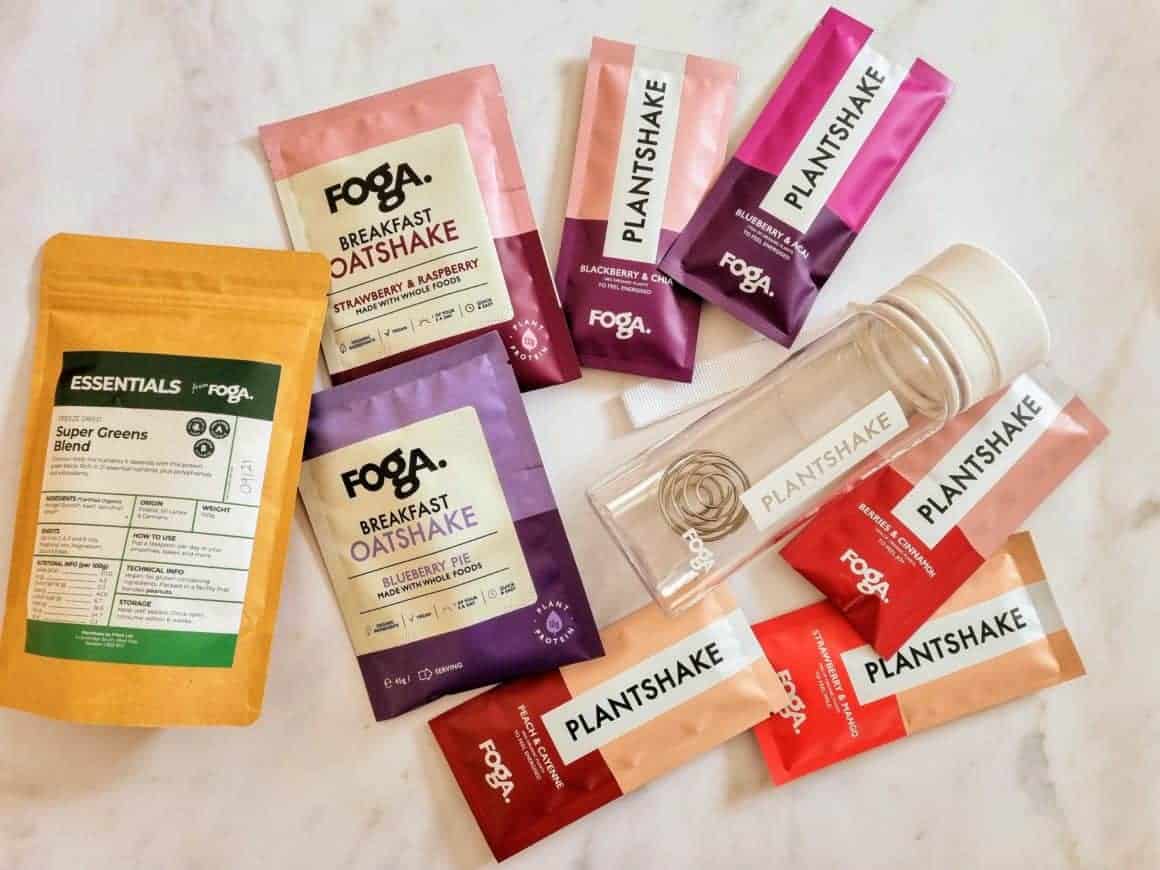 We first discovered FOGA Plantshakes a few years ago when we were at Cornbury Festival in July 2019. Simon and I LOVE a fruit smoothie as a way to increase our 5-a-day, so we were intrigued to find out more about it. This was when we met Ollie, one half of the dynamic duo behind FOGA. We bought one of their 'try packs' and were instantly sold. The shakes were packed full of goodness and flavour whilst being super quick and easy to make.
With the name Ollie, you can imagine he was an instant hit with our boys, especially since his name had the same spelling as our Ollie!
Who are FOGA?
FOGA was born in May 2019 by Phoebe & Ollie Thirlwell-Pearce shortly after they got married. Phoebe had suffered for years with digestive issues, brain fog, headaches and skin breakouts. She wanted to find a natural way to fix things. Together they discovered the impact that eating more plant based foods can have on your health and performance.
Phoebe and Ollie want to help more people fit more plants into their busy lives so they, too, can reap the benefits. Since 2019h they have been selling 30,000 products a month, planted 10,000 trees, and have 500+ 5* reviews on TrustPilot. They manufacture all their products in a small facility near Cambridge.
Hit your 5-a-day goal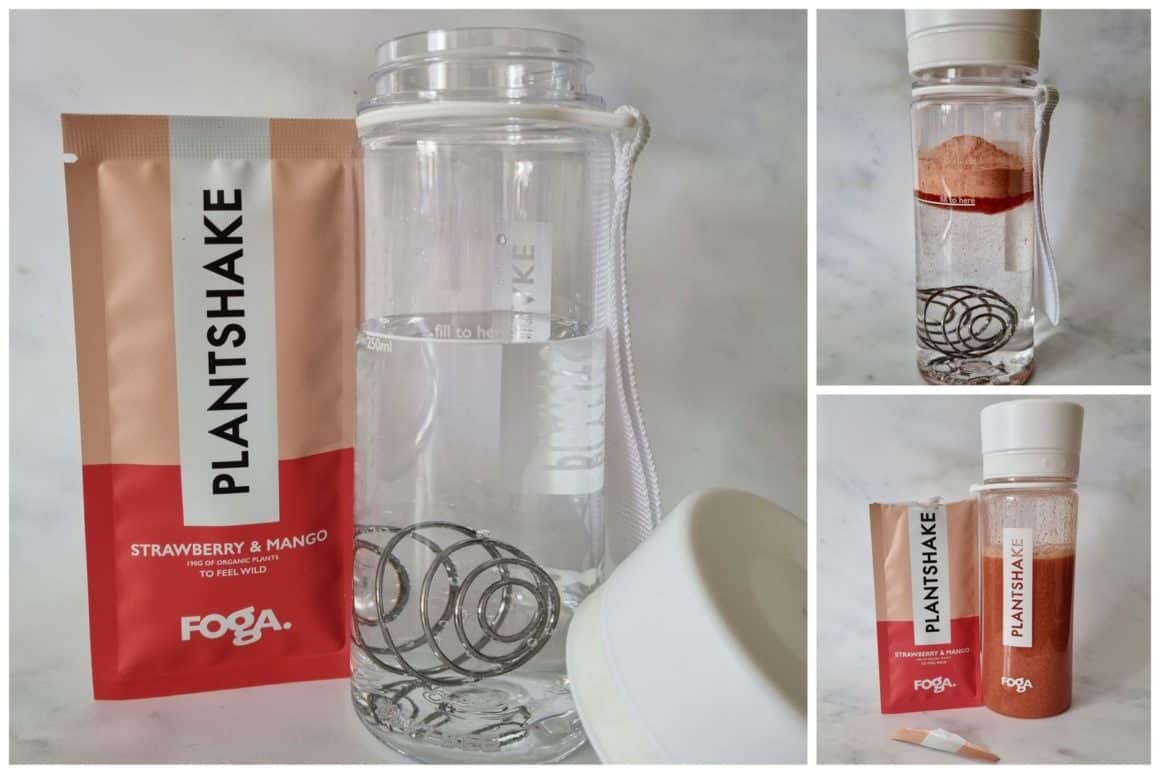 We all lead such busy lives trying to be everything to everyone. Whether you are chasing your career dreams, running around after your family or just trying to make it through the 9 to 5, it can be hard to remember to fit in all the healthy eating, exercise and rest no matter how hard you try.
With a FOGA Plantshake, you can shake up a healthy smoothie in minutes which is packed full of natural vitamins, minerals and nutrients in seconds just by adding water. You don't need to peel, chop or blend, just shake and go. Each FOGA Plantshake contains around 160g of fresh organic produce, that's two of your five a day in each shake.
Why Freeze-Dried?
FOGA shakes are made using a simple process that freezes and thaws the highest quality whole, organic fruit and vegetables. The process of freeze-drying ensures that the taste, colour and nutrition remains at their best. They are nutritionally superior to the bottled smoothies you buy in a supermarket because they contain half the calories (around 100cal per 250ml serving), half the sugar, double the fibre and three times the vitamin C.
Daily Nutritional Armour
Now, more than ever, we are trying to find ways to support our immune systems and keep ourselves in the best possible condition to fight off all the nasty germs and viruses around the world. FOGA helps you to keep energised and support your immune system naturally with their science backed ingredients. They are Vegan, Paleo and Keto friendly as well as being free from Gluten.
Drink the Rainbow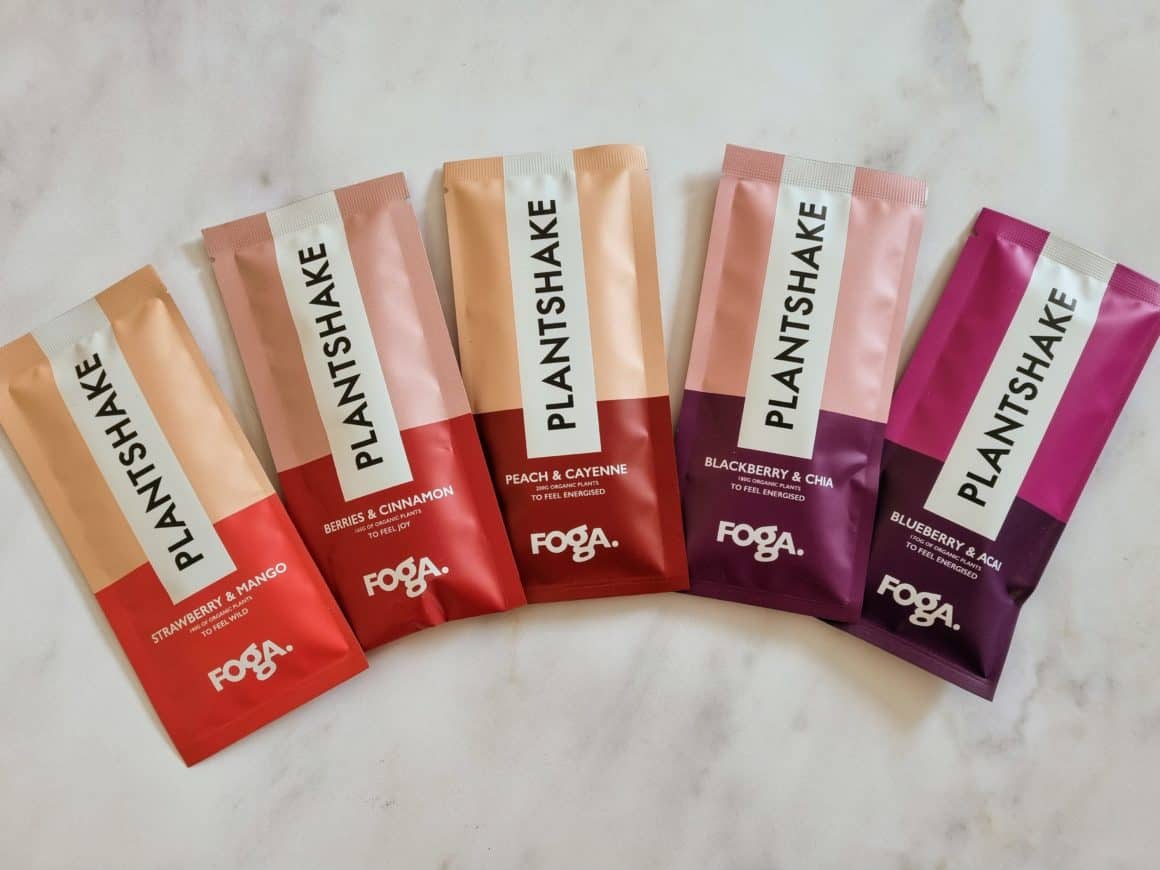 There are 19 different blends of plantshakes to choose from including Banana & Turmeric, Peach & Cayenne, Coffee & Peanut, Blueberry & Acai, Blackberry & Chia, Beetroot & Ginger and Kiwi & Greens to name just a few. I absolutely love Kiwi & Greens and Banana & Turmeric but to be honest, I am yet to find a flavour I don't like.
Breakfast Oatshakes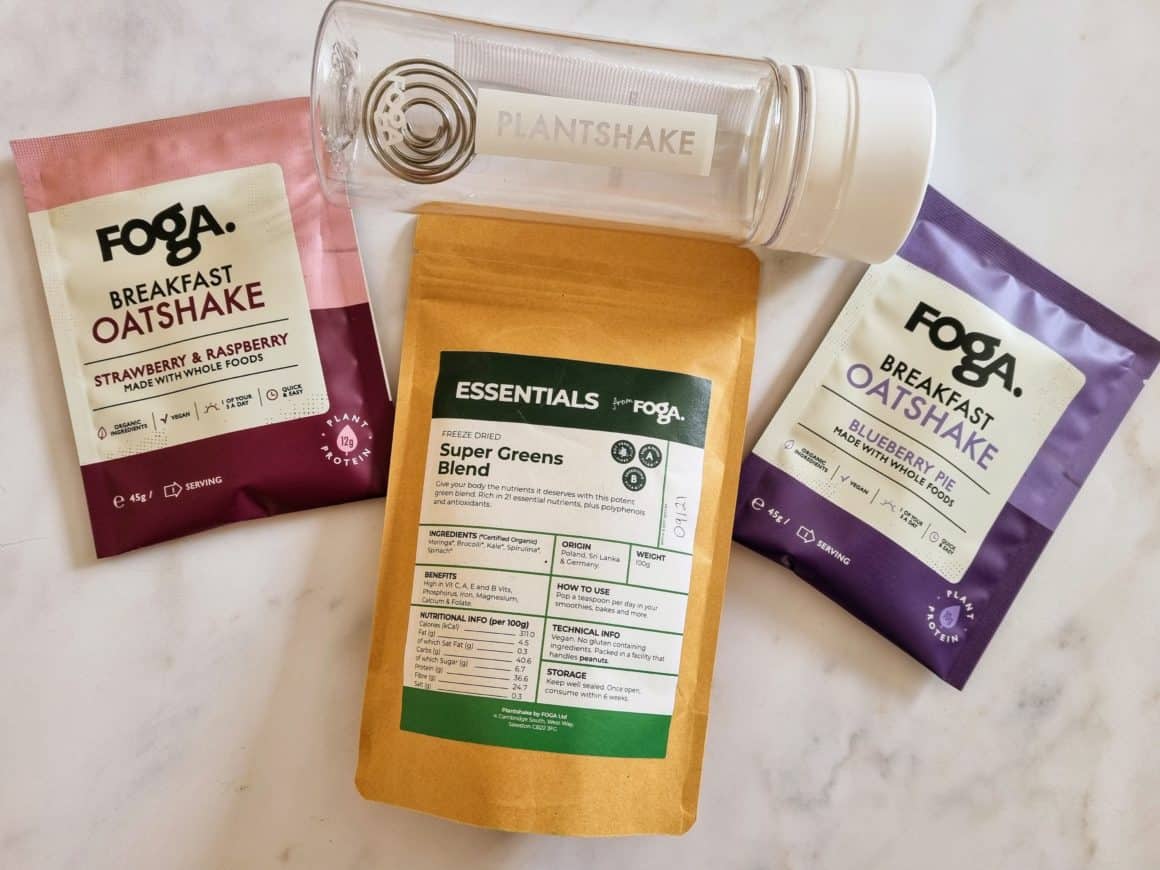 FOGA has also introduced Breakfast Oatshakes to their menu, high in protein, fibre, nutrient-rich, and bioavailable. They are perfect for breakfast on the go and will keep you topped up until lunchtime. My favourite is Strawberry and Raspberry for a touch of zing in the morning.
Easy Shopping
There is one thing that I really like about FOGA as a brand and that's their website. It is really easy to navigate and to help you decide what is right for you. Clicking on the 'Shop' tab at the top of the site you can shop via Product, Diet or Need. They have so much more than just Plantshakes and Oatshakes, I could talke about them for days.
You can build your own box/subscription, order a one-off or select a prepackaged bundle to get you started. But if you're really not sure, there is a handy chat feature at the bottom right of the screen so you can get advice on your purchase.
Start your FOGA journey today by building your plantshakes subscription box from as little as £2.28 per shake or a starter bundle starting at £33.60*
*Prices correct at time of publication. Prices may be subject to change.