Flying With Toddlers Doesn't Have To Be Hard
Travelling with a toddler can be taxing, especially if you're on a long-haul flight.
The toddler stage is considered to be one of the most difficult stages for parents to reason with their children. This is also the time where children begin to start learning to crawl and walk. This combination can be made trying to console and calm a child on a plane for hours on end pretty challenging.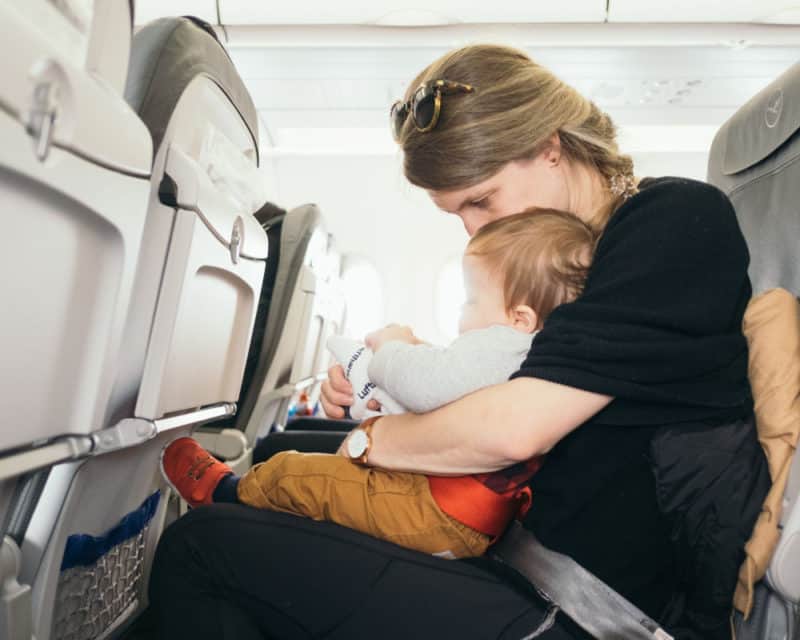 However, don't despair! Thanks to years of trial and error, there are plenty of methods available to make flying with a toddler so much easier. To give a helping hand, we'll share some of the most effective ways to help you find out how flying with toddlers doesn't have to be hard.
Timing
When flying with a toddler, it's essential to ensure that you plan. One of the most effective ways of planning for your journey is to strategically pick the flight time. Make sure that you don't just go for any flight available. It's important to pick a flight time that will work for you. Consider how long it will take you to travel to the airport and how long your flight will be. If you're going on a long-haul flight you may want to go for a night flight as this will make it a little easier for your little ones to settle down. If you're going for a shorter flight, you can work the flight timing around your toddler's nap time. If you're going on a short-haul flight be sure to avoid a night light and instead opt for a flight in the day. Making the flight time work with your schedule will ensure a smoother transition as it will ensure that your toddler has the same routine. One of the reasons that many struggles with their toddlers on flights are because the flying experience disrupts the child's routine.
Checking in
Checking in early is a great way to get ahead of the queues and to give yourself plenty of time to prepare for the flight. In preparation for checking in, be sure that both you and your toddler are wearing comfortable and loose clothing. Ensure that you're not wearing anything that you'll have to take off through the security check as this can be time-consuming especially if you're travelling with more than one child and you're having to take belts and jewellery off.
Be seat savvy
There are many factors to consider when it comes to airline seating. Your preferences may depend on whether you're travelling solo or if you're travelling with more than one toddler. If you have a child under two, you may be considering having them on your lap. Whilst this may be fine for a short-haul flight of a couple of hours, if you're going on a long-haul flight, you may want to consider getting a separate seat for your toddler. If you're thinking of getting a separate seat for your child, the best position is to put them in the window seat as this enables them to become curious about what's outside but also prevents them from running down the aisle. Being closer to the front aisles will enable you to have more space for legroom and your child's toys.
Baggage allowance
If you're booking an extra seat for your child, be sure to check what their baggage allowance is. A great way to make more space for essentials is to pack all your child's clothes in a suitcase and then use whatever allowance they may have for packing extra essentials such as a car seat.
Entertainment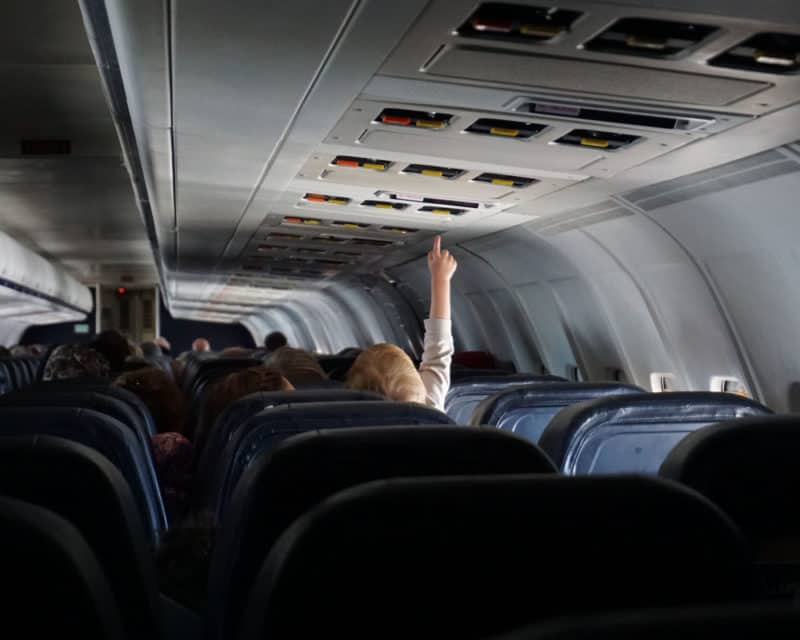 Bringing a couple of toys and colouring books for the flight is a great way to keep your child entertained. If you're going on a long-haul flight you can pack a tablet and headphones, this will enable them to wind down watching their favourite show. Taking items such as a tablet and books is a great way of limiting clutter as having a bag full of little toys can easily get lost. If you're thinking of packing a tablet, be sure to also pack a portable charger to avoid any tears.
Snacks
If you're going on a long-haul flight, one of the best ways of helping your toddler to wind down is to make sure they've eaten enough, a full stomach and a warm drink will help to settle down. Pack more snacks than you would for a normal day out, you'll be surprised how much they get through. Packing healthy snacks such as chopped fruit, veg, and yoghurt pouches are great snacks.
Another snack to consider is some candy or berries such as strawberries and raspberries. Giving these to your child for taking off will help to subside any ear pain which can cause them to become distressed.
Make the most of the space
Whilst food and entertainment will help to keep your child happy and calm on the flight, if you're on a long-haul flight, it's important to let them stretch. It's equally important for adults and young children to stretch their legs to avoid feeling cooped up. A great way to get a good stretch is to make the most of the space on the plane. During times where no food carts are going around, make the most of getting out of your seat and taking your toddler for a walk up and down the aisles.
Takeaway
With these tips, flying with toddlers can be made easier. Not only will these tips help to make the journey smoother for you, but they will also help to keep your child calm and happy for the duration of the flight. One of the most important tips for flying with toddlers is to ensure that you remain calm. Reducing the stress on yourself will help to create a more enjoyable experience for everyone. Flying with toddlers doesn't have to be hard. You can also use these tips for incorporating other modes of travel and days out.