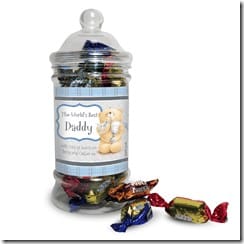 Father's Day is THIS Sunday, need some inspiration?
We've done our bit for Valentines Day, we have celebrated Mums so now comes the time to give Dads a bit of the limelight! In case you hadn't remembered Father's Day is THIS SUNDAY!!!!!
Have a Forever Friends Father's Day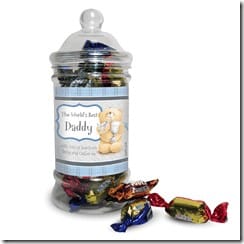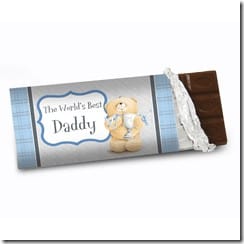 Forever Friends have been around for as long as I can remember, it feels like, well, FOREVER! I guess that's because they are one of the most loved designs around for gifts and greetings cards and they are still going strong. Take your pick from great gifts such as a Mug (yes you do have to promise to make him a coffee in one from time to time) as well as chocolate or sweets (my Hubby's favourites). Great gifts which don't have to cost a fortune but will put a smile on Daddy's face and will delight the children because it's something that they love too.
I personally love the Forever Friends range of Father's Day cards too, especially the "From your little boy/girl cards" but they don't have to be that specific, why not check out the range and find your perfect cards.
Check in-store or online for the full range and latest prices.
For the Techy Dads
How about TuneUp Utilities? Most Dads would probably love a new PC or laptop but lets face it, how many children can afford to buy their Dad one of those? Buy him TuneUp Utilities which I have reviewed here and you are giving him the next best thing! I reviewed TuneUp back in April and I still love it today, I'm sure your Dad would too.
RRP £29.99
Pocket Money Presents from the Kids
I have long been a fan of Asda as they have so much to choose from and at such competitive prices too. Once children get to an age when they can start to choose things themselves I think it's important to get them involved in buying presents for that someone special (even if they have really bad taste – they just need a bit of gentle persuasion towards the better choice). My children get so excited about buying presents for people and that in itself is so special because they just love to give.
Why not take your little ones down to Asda to choose presents for Dad? These are just some of the things they can choose from;
For the full range and latest prices, check out their website.
Father's Day Discount Codes
Finally, here is a selection of some of the great online promotional codes available to help you save pennies on a great present for Dad this Father's Day.
| | | | | | |
| --- | --- | --- | --- | --- | --- |
| Red Letter Days | PRJUN15 | 10/06/13 | 16/06/13 | 15% discount | Show Offer |
| K&Co | 3NCQP | 10/06/13 | 30/06/13 | £15 off first credit orders over £50 | Show Offer |
| Kickers | pcjune | 10/06/13 | 16/06/13 | £5 off orders over £50 | Show Offer |
| Salt Rock | SUMMER15 | 10/06/13 | 16/06/13 | 15% discount | Show Offer |
| Crew Clothing | FATHERSDAY | 10/06/13 | 16/06/13 | Free delivery | Show Offer |
| Chocolate Trading Co | JUNE12CTC | 10/06/13 | 16/06/13 | 12% discount | Show Offer |
DISCLAIMER: I have received no products or compensation for this post.