Paralympic Family fun in London – part 2
It's amazing how quickly time passes by, it only feels like last week that we went to London to have breakfast at Rainforest Cafe but it was actually almost a month ago now. It seems a little silly to be writing about something so long ago but this blog is here as my memory book of our family life so I don't want to miss a thing, especially not a day that was as enjoyable as our day in London.
Paralympic Family Fun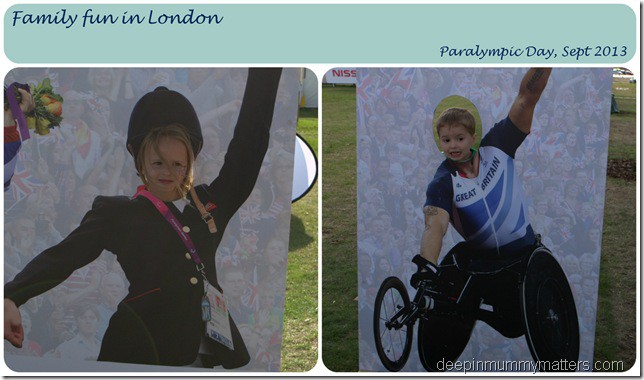 After our breakfast at the Rainforest Cafe, we made our way back to Westfield Stratford for National Paralympic Day which was being held at Queen Elizabeth Olympic Park. Hubby had seen it advertised on the TV a few days earlier and we thought it would be a good opportunity to educate the children on people with disabilities, all too often when out and about the children will stop and stare at people who look 'different'. I have tried telling the children that they shouldn't stare or that if they have any questions then we can talk about them.
Meeting Natalie Blake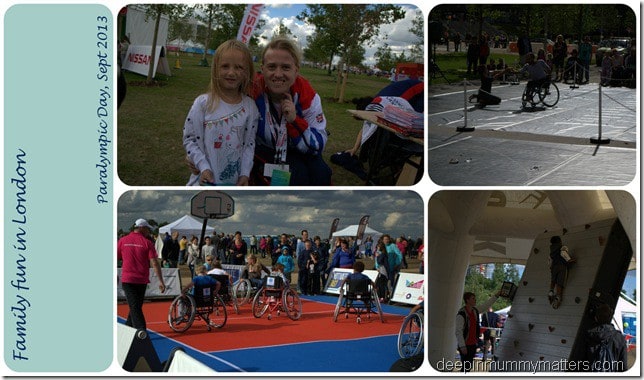 One of the first areas that we found ourselves in was the weight-lifting demonstrations. Little Bean really liked Natalie Blake and was astounded by the heavyweights that Natalie could lift. We encouraged Little Bean and Beanie Boy to ask the Paralympians why they were in a wheelchair or why they didn't have arms/legs and were very proud of them when they did just that and listened intently as they spoke.
Hockey with Daddy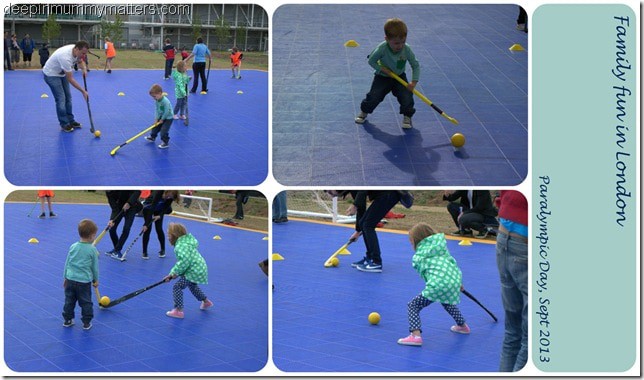 During our time there the children saw people with all kinds of disabilities and watched as they took part in a variety of activities and they loved the fact that they could have a go at all the sports themselves.
Hubby was over the moon at Little Bean's efforts with a hockey stick. Hubby is a very talented hockey player and keen sportsman. Curly likes to kick a ball around but he doesn't have the same passion for the sport as his Dad does, so when Little Bean picked up the hockey stick and appeared to have a natural affinity with it, I found it very hard to peel Hubby and LB away.
Mini-Sports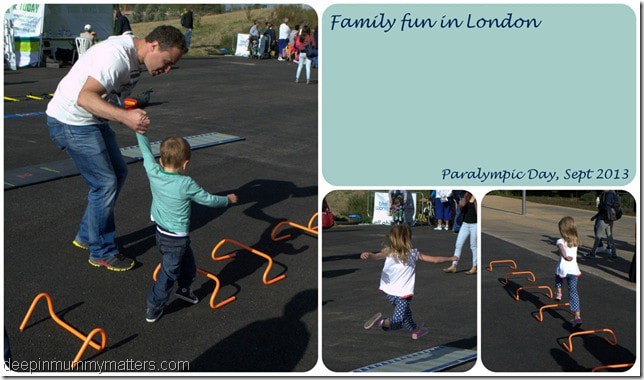 Sometime later, we made our way over to this mini-sports area where the children could have fun running, jumping, throwing and having a go on a rowing machine. If this had been me as a child, I would have shied away and stuck by my Mum's side but Little Bean and Beanie Boy couldn't wait to get stuck in, we spent a verrrrry long time here and even had a few tears when we told them it was time to go.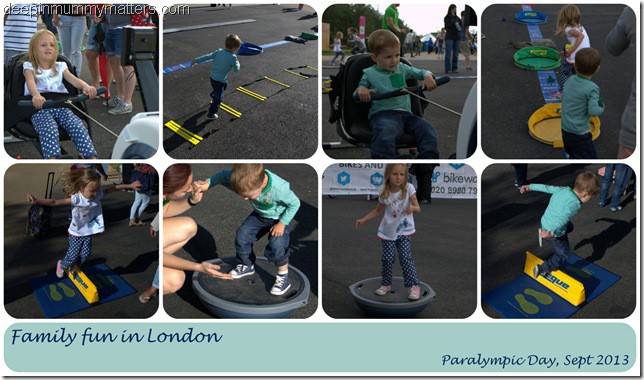 So much to see and do
On the way out we spotted all kinds of great things which we ran out of time for but we still needed some tea and had a long drive home.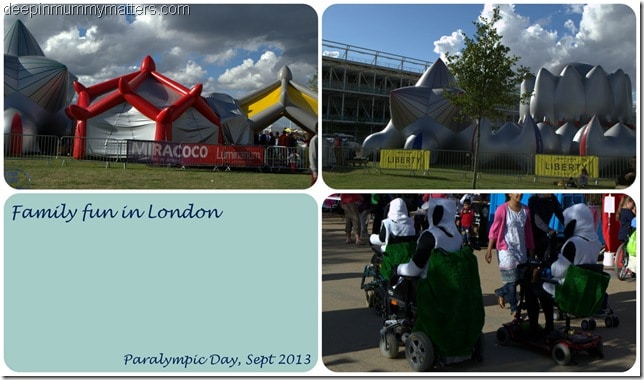 Jelly Bean had been a very good boy spending the day in his Stokke Crusi and quickly fell asleep once we started the walk back to Westfield. Beanie Boy protested that he was "not tired" but after just five minutes walking, he fell asleep in a rather odd position in his sibling seat and stayed that way for then next hour.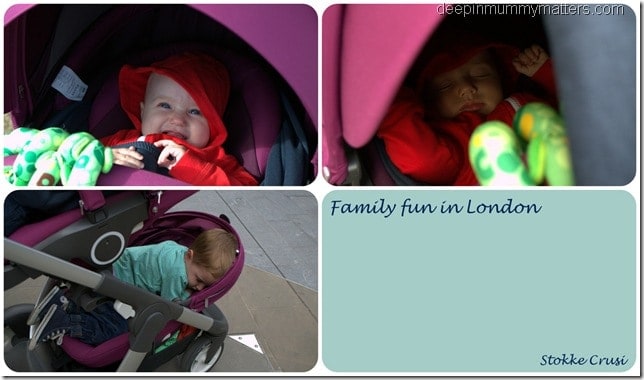 Pizza Express treat
We knew that we would be late getting home so we asked Little Bean where she might like to eat. It came as no surprise when she chose Pizza Express as it is her favourite place to eat. It was the perfect end to our family fun in London.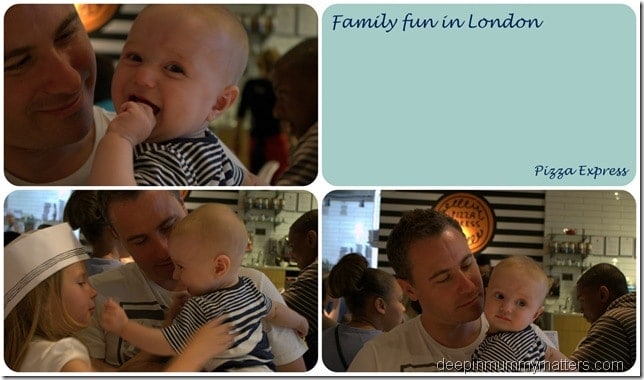 We had such a fun time that we came home and have booked to stay at the Premier Inn again later in the year as we intend on making this a regular thing, it's important to make the effort to plan family time and booking early means that we have managed to grab a bargain on the room price. Now we just need to decide what we might like to do on our next trip to London, all ideas are very gratefully received so please leave a comment below if you can suggest anything.
DISCLAIMER: This is NOT a review post.