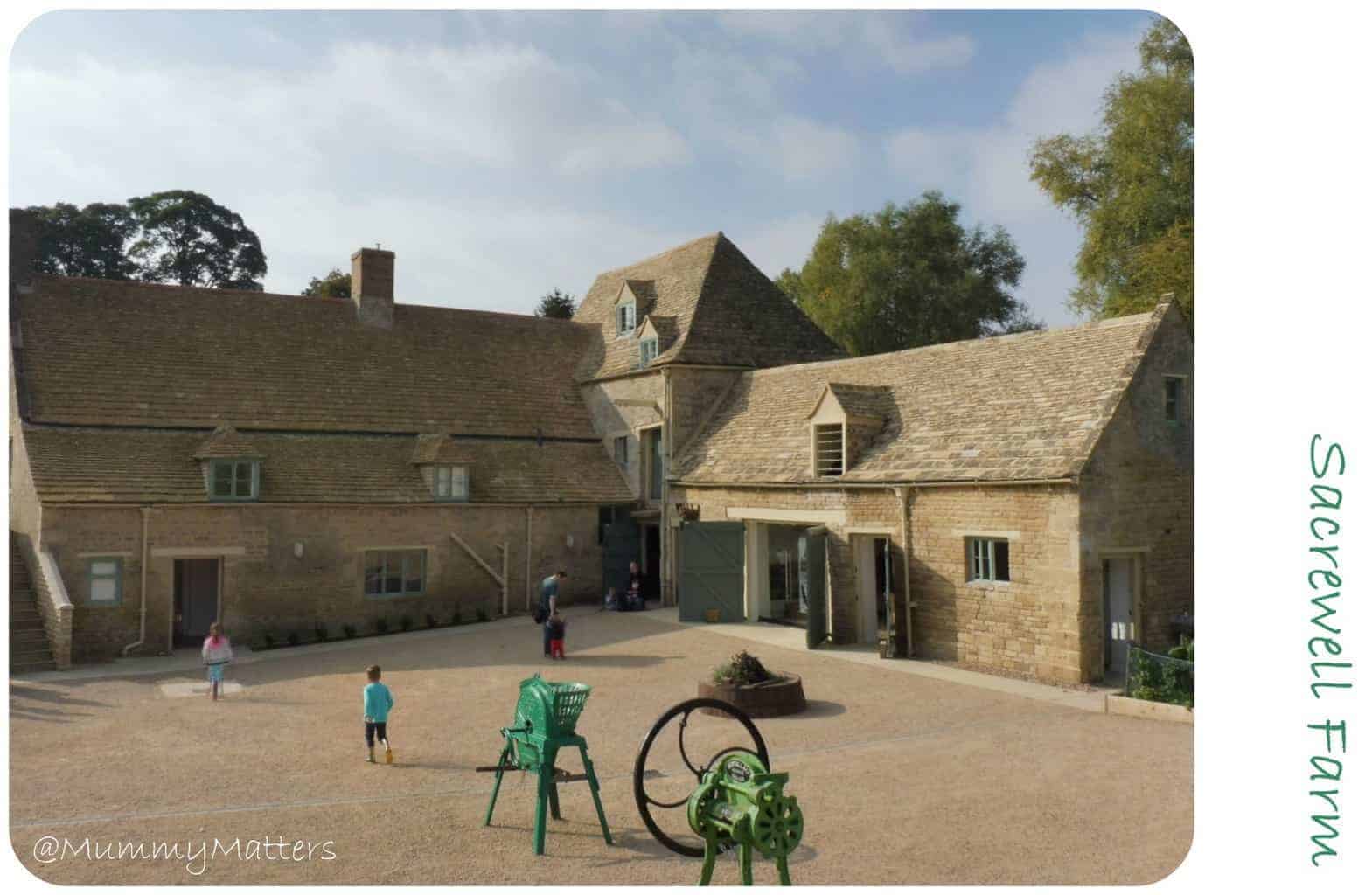 Enjoying the sunshine at Sacrewell Farm plus newly refurbished Mill House
As the Summer holidays were drawing to a close I spotted a deal on our local Groupon site to buy a family voucher for Sacrewell Farm (one of our family favourite days out locally) for just £14 so I bought it there and then. As is usually the case with me and Groupon vouchers I only remembered I had bought it just a few days before it was due to expire so we picked our day to visit and as if by order the Sun shone all day long for us.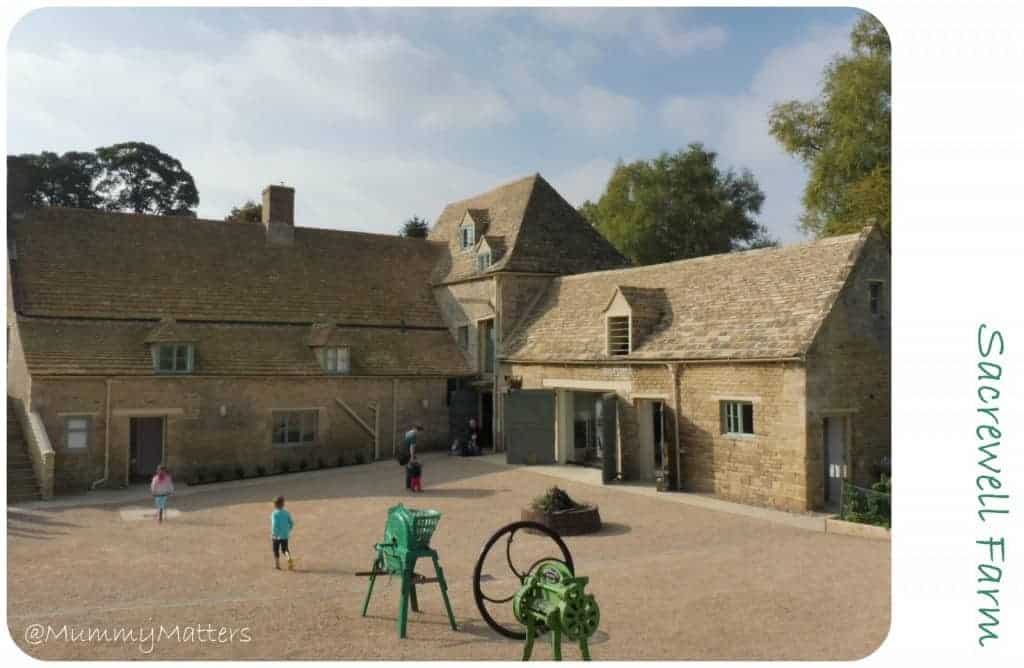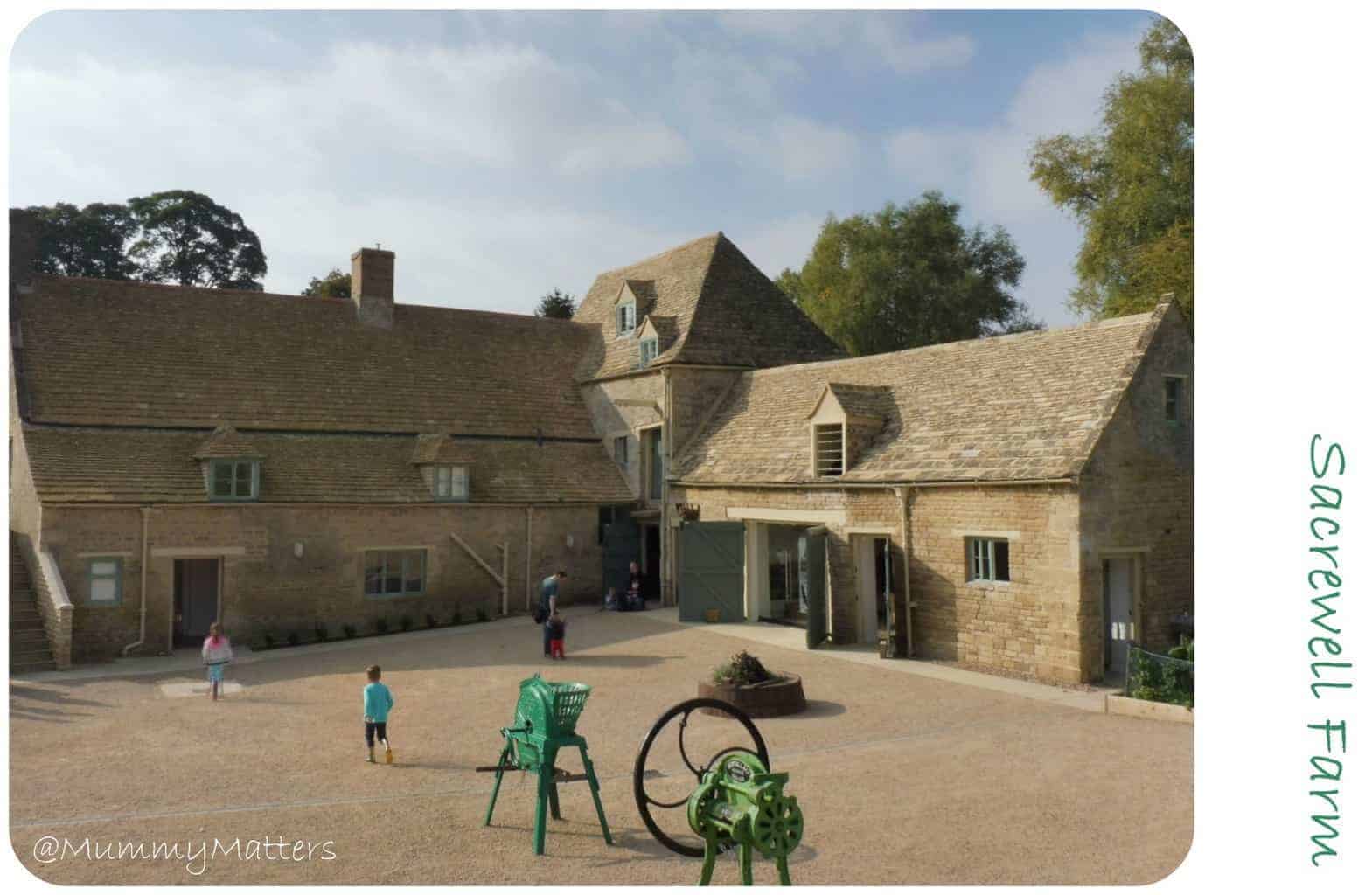 The Beans were very excited when we arrived and couldn't wait to get stuck in feeding the sheep and goats. Jelly Bean was a little apprehensive to begin with and then thought it was funny when a goat licked the food from his hand . . . until he realised that it had left him with a slimy mess on his hand.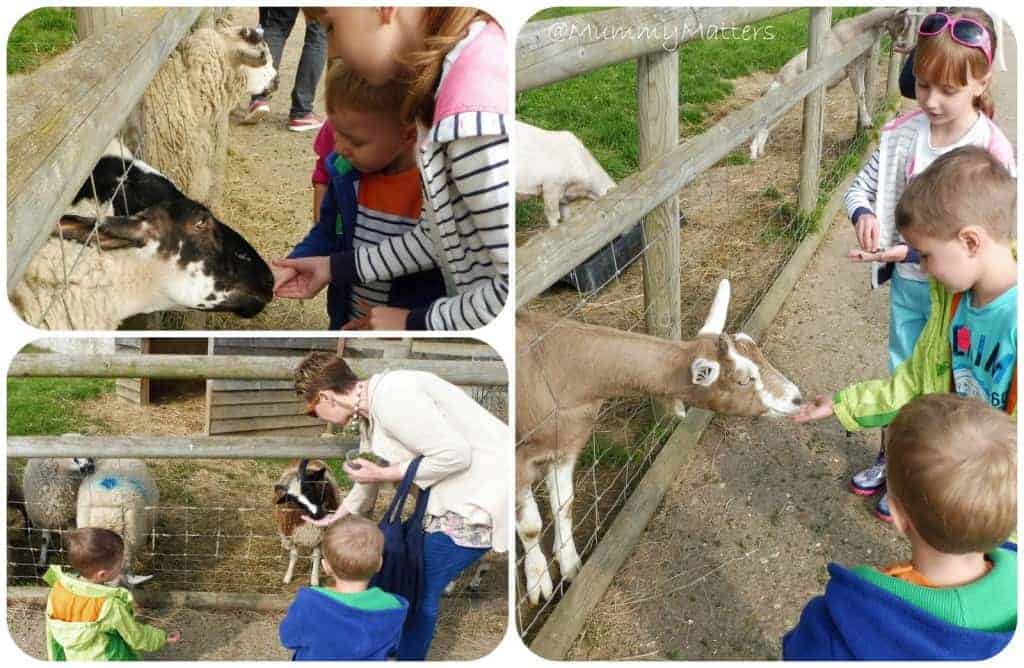 When we last visited Sacrewell Farm the Mill House was closed for refurbishment. They had received a grand from the National Lottery Fund and the money has been very well spent as it looks amazing now inside and out.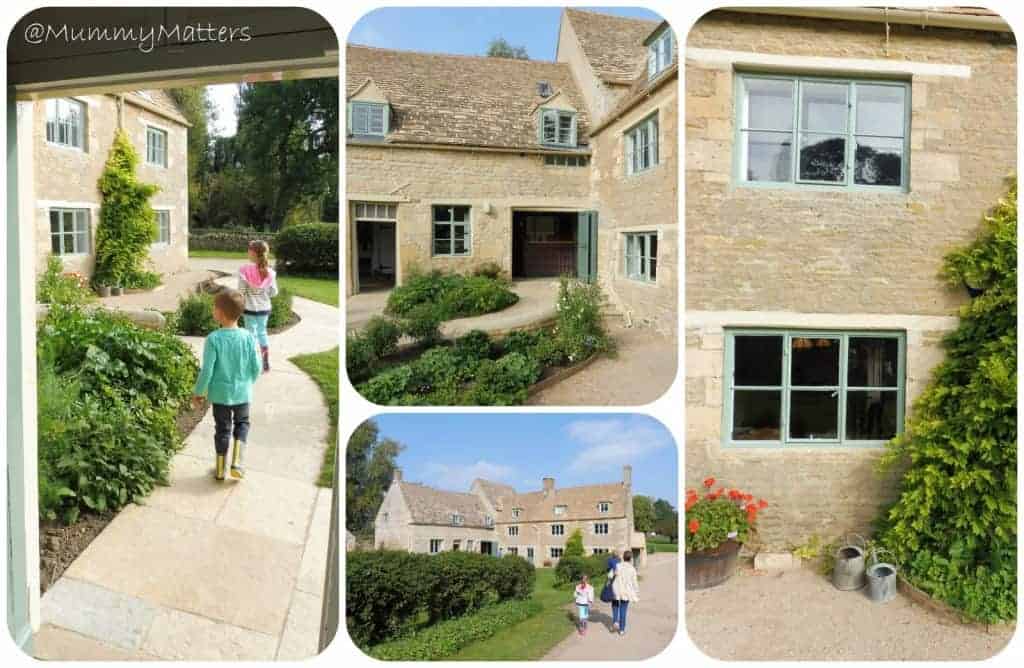 Mum and I loved looking at all the old furniture inside, so much of it reminded us of my Nan and Grandad's house (Mum's parents) and of my Great Grandparents house.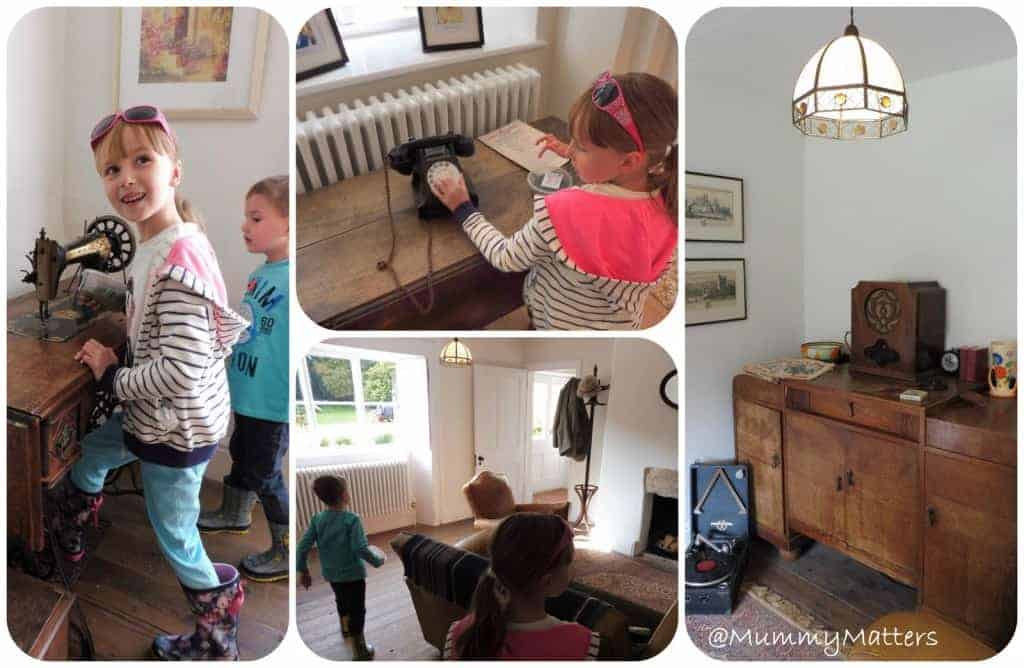 The Beans thought it was hilarious that people used to bathe in baths like this in the kitchen. Beanie Boy thought it made quite a comfortable seat though.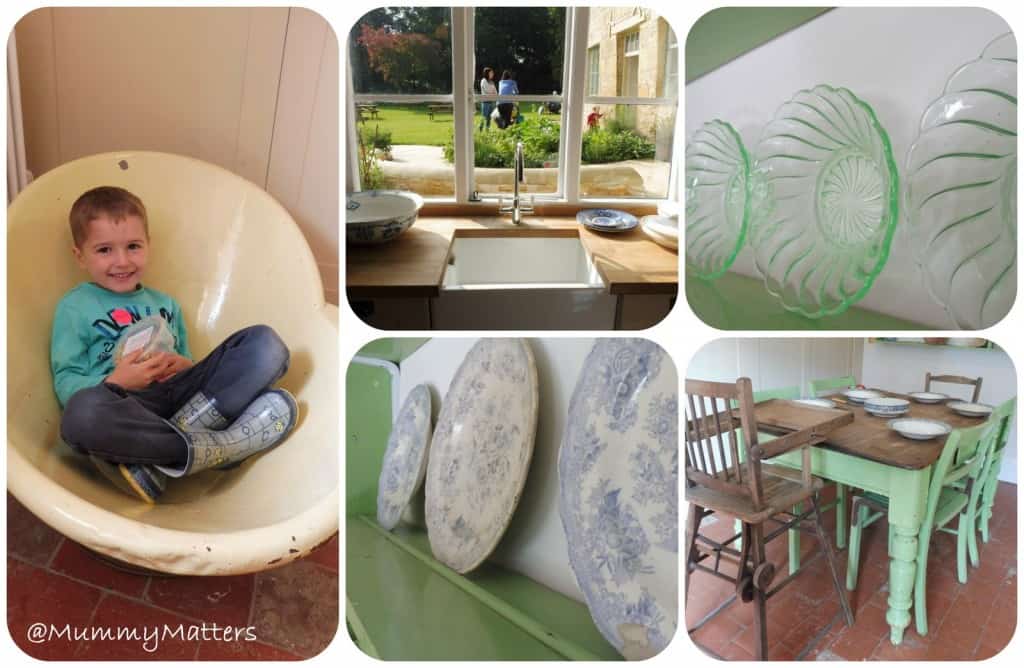 The highlight of the day for Jelly Bean (and he is still talking about it weeks later) was our Tractor Ride. The Beans LOVE going on the tractor ride around Sacrewell's land and through the farm, the trip lasts around 30 minutes, it's bumpy and about as close as they will ever get to being actually ON a tractor. I was so annoyed with a lady who got off the ride and told another family "not to bother" as his kids wouldn't like it and it was far too bumpy for small children. The family listened and didn't board the tractor ride. My children have been going on the tractor ride since they were all tiny, they have been regularly with us as a family and with their preschool on day trips and the Tractor Ride is a highlight for them. Such a shame that one woman thought it her place to take that fun away from other children.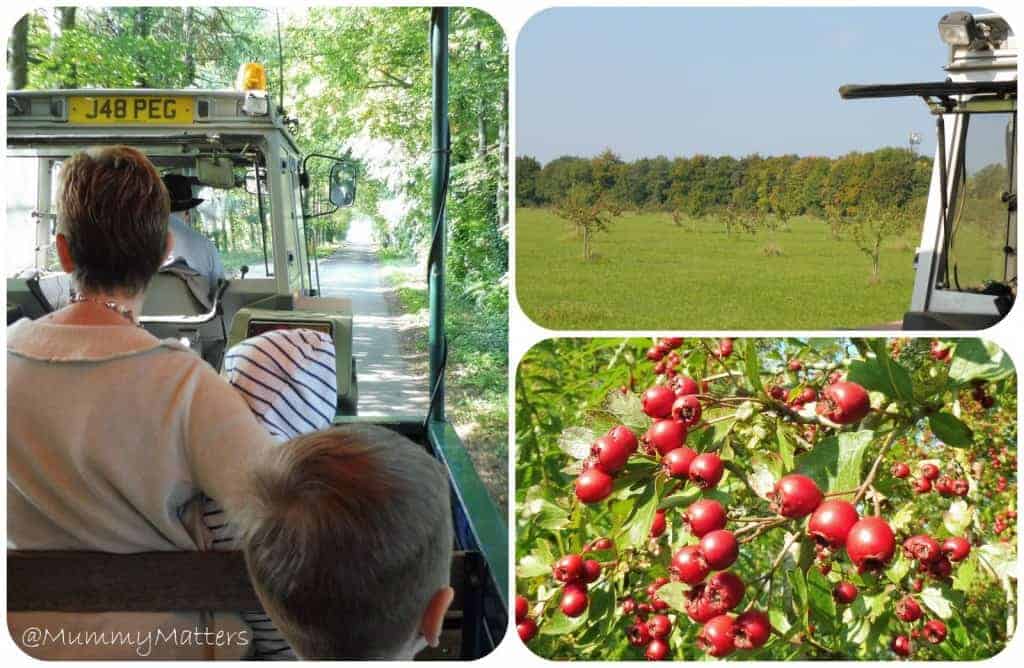 After our tractor ride we enjoyed a lovely picnic sitting at one of the many picnic benches located near the stream or in the gardens of the Mill House. Of course, no trip to Sacrewell Farm would be complete without a game of pooh sticks on the bridge!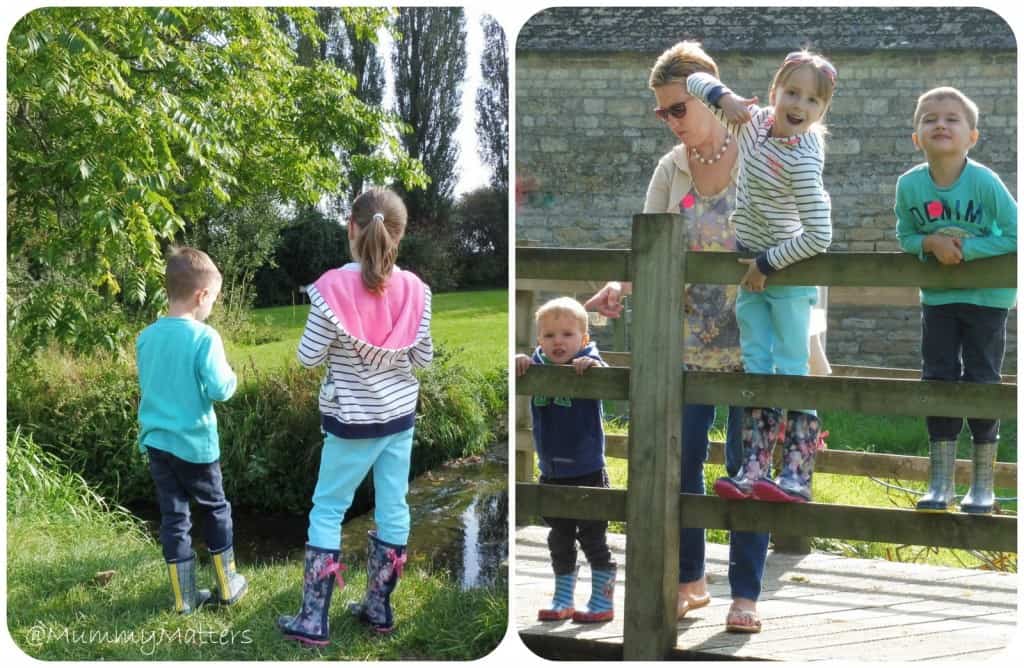 After lunch we continued our walk around the animals, feeding the larger sheep and saying hello to the horses.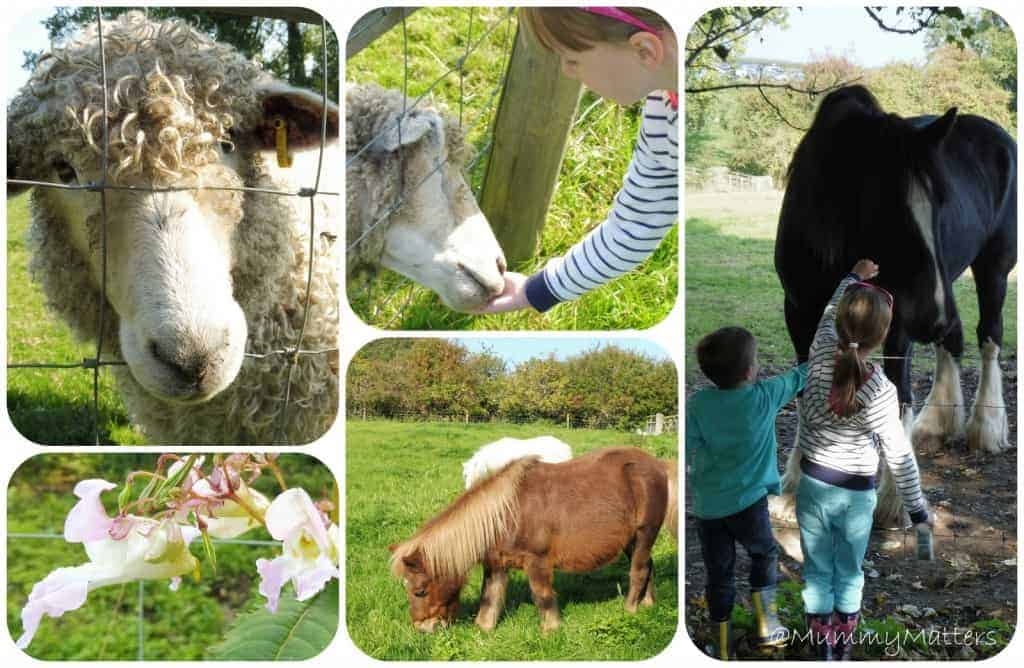 Beanie Boy nearly lost his wellington boot when he climbed up the fence to see the pics and his boot fell in. One pig immediately grabbed it and started nuzzling it, I nervously put my hand through the fence to recover the boot which sent the pigs into a frenzied squealing match. I don't think they were happy to lose their new toy!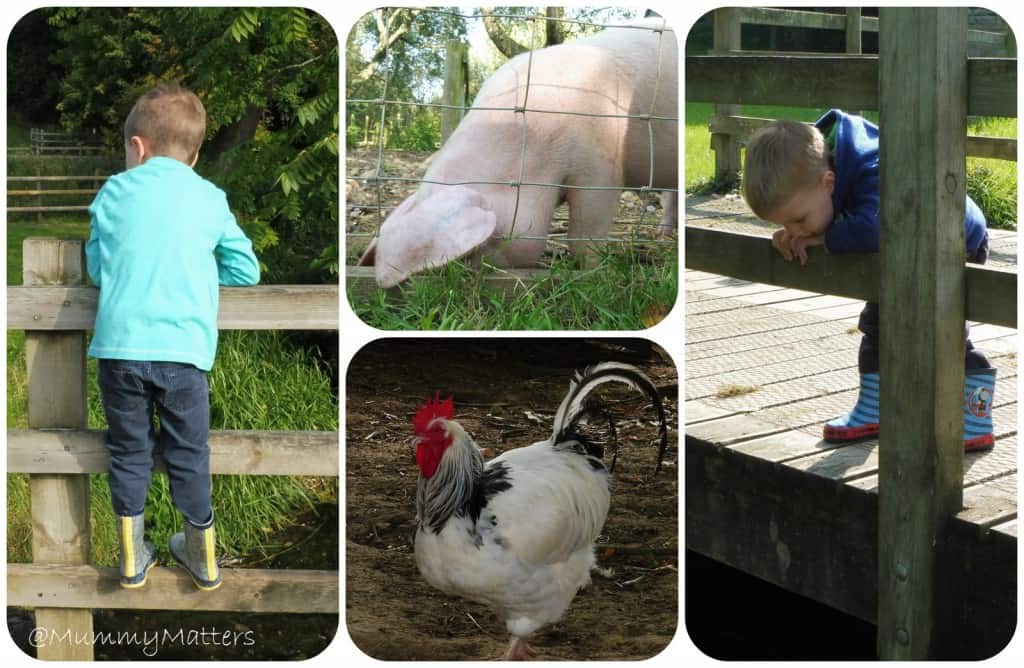 The Beans love paying a visit to the small animal area although they do moan about how much it smells in there.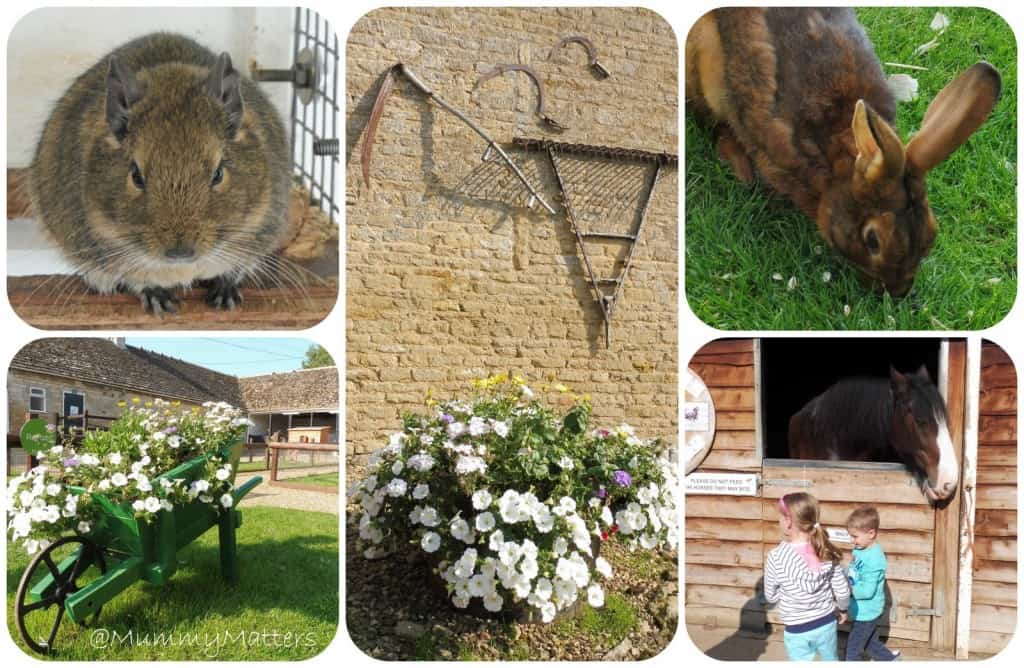 We finished our day at Sacrewell with a play in the outdoor play area followed by 45 minutes in the soft play area. Not bad for a full day out costing just £14 for the 5 of us. We had such a lovely day at Sacrewell and said that we might just have to come back camping here again in 2016 as it's such a lovely place to stay with young children.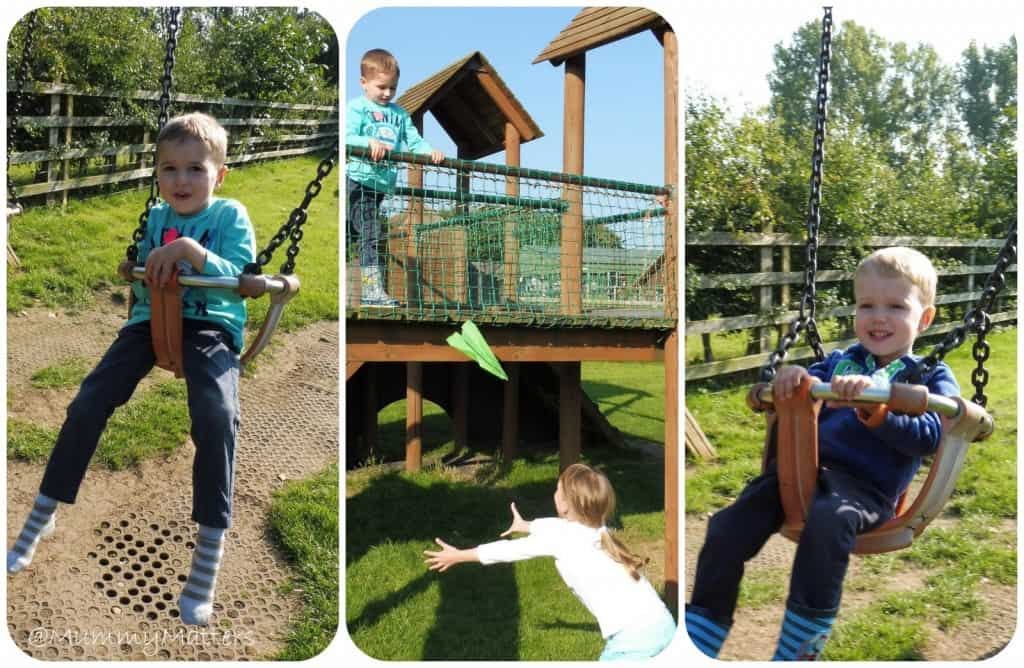 I'm linking up with #CountryKids this week, why not check out what everyone else has been up to with their outdoor loving children.