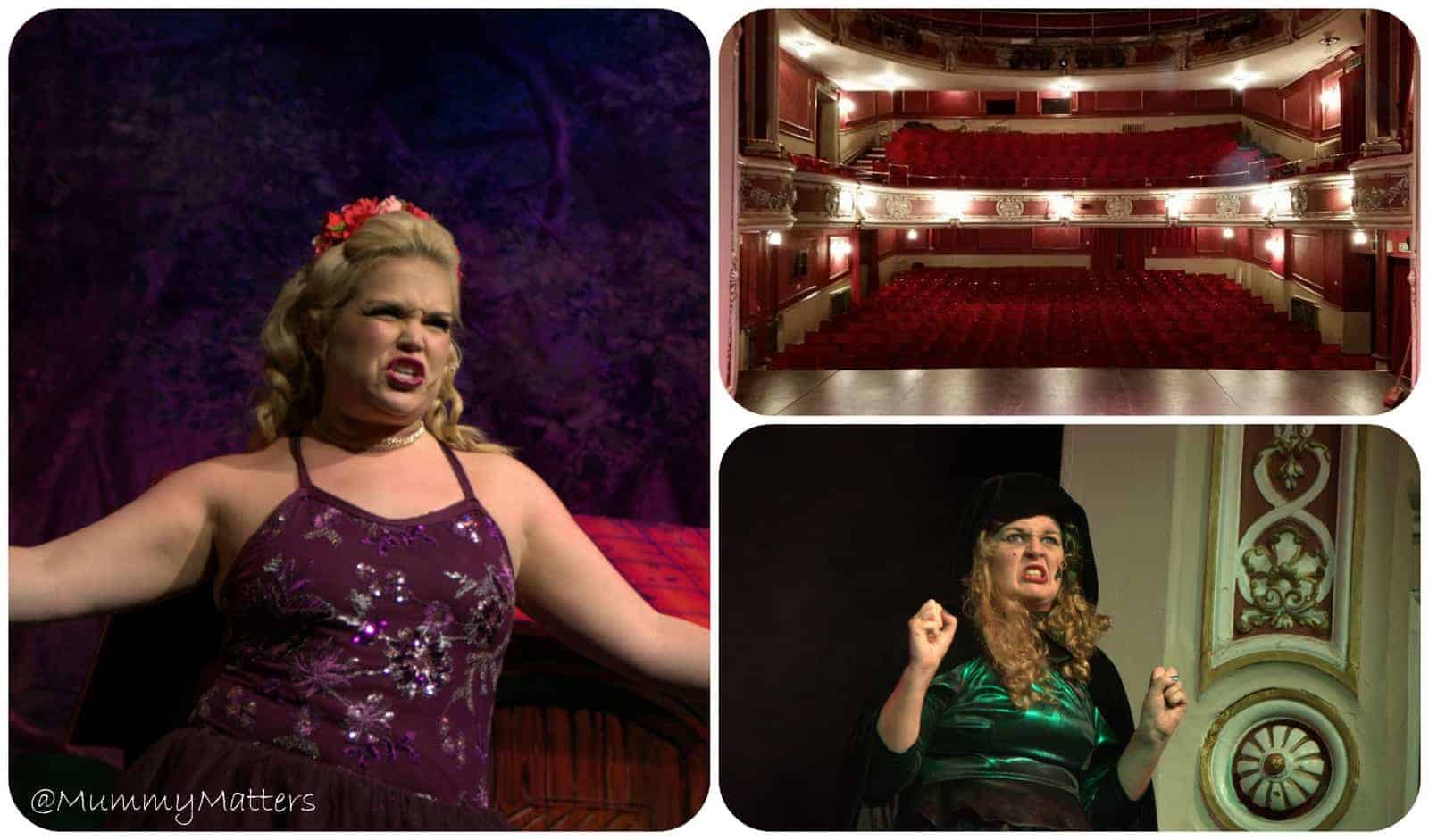 Ending the half term with Hansel and Gretel by LP Creatives
What better way to finish off our half term holiday than with a trip to the theatre!! We returned home from Cornwall on Saturday evening after a very long, stop/start journey from Cornwall. The Beans were all well and truly ready for bed thinking that was our holiday over but Hubby and I still had one treat left up our sleeves . . .
On Sunday afternoon we drove up to Lincoln to take them to Lincoln Theatre Royal to see LP Creatives perform Hansel & Gretel. I have been to Lincoln Theatre many times over the years and it never disappoints, it's a beautiful theatre with personality, big enough to accomodate an a large enough audience to create an atmoshere but cosy enough to make you feel like you are part of the show. This was to be our third time watching an LP Creatives performance and so we knew we were in for a treat.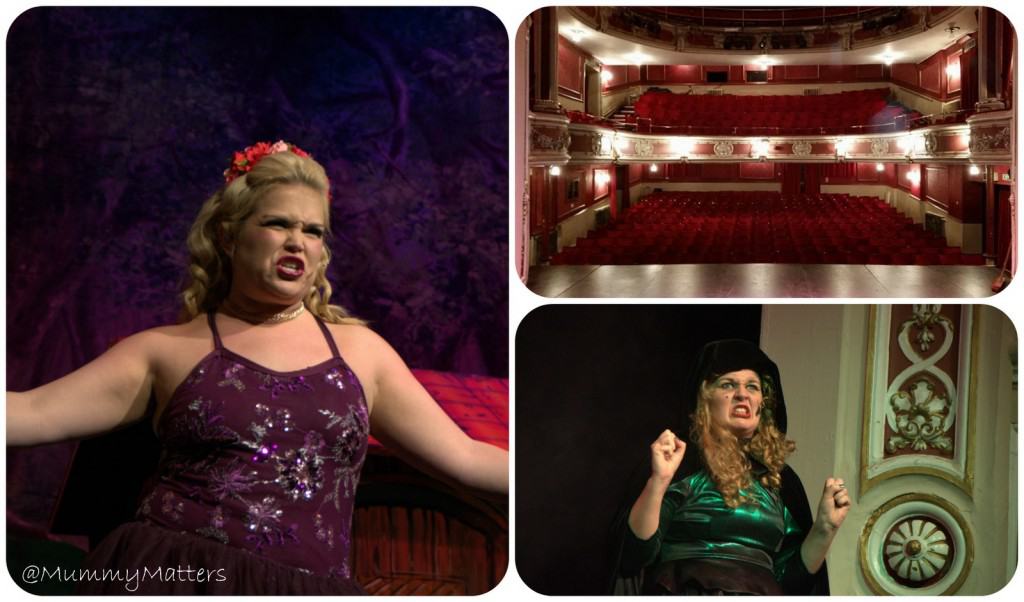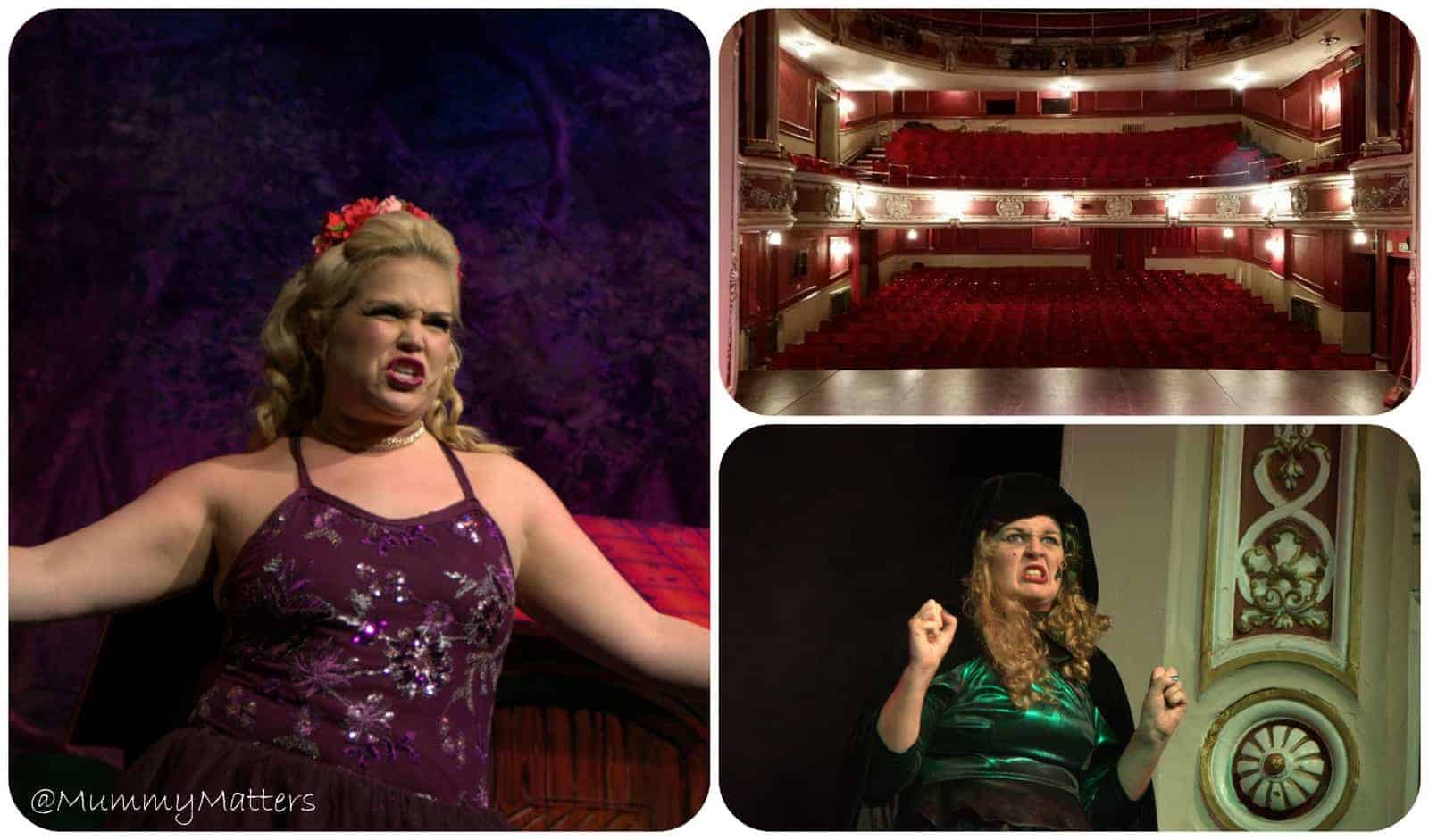 Despite knowing the story of Hansel and Gretel very well, this was actually the first time I had seen it performed on stage so I was just as excited as the Beans. The show kicked off with the Forest Fairy who was instantly likeable with her beautiful big smile and cheeky sense of humour.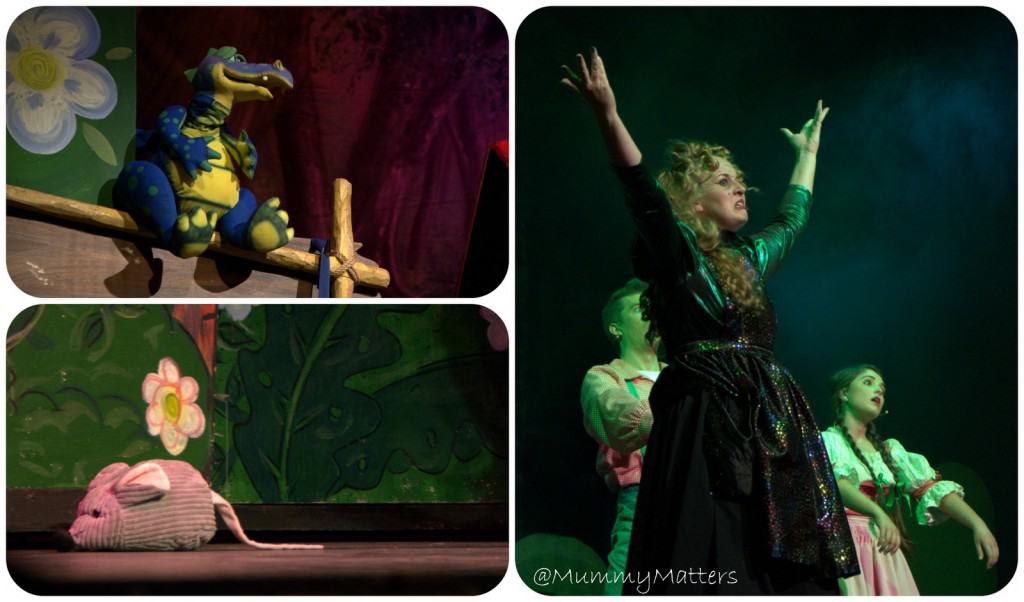 Next we were introduced to the Wicked Witch, a cackling vision in green and black but thankfully without the scary face which can put a young child off panto. Despite initially being a little worried about his first taste of theatre, Jelly Bean was wary of the witch but not petrified. He loved the Fairy and had a soft spot for Gretel!!!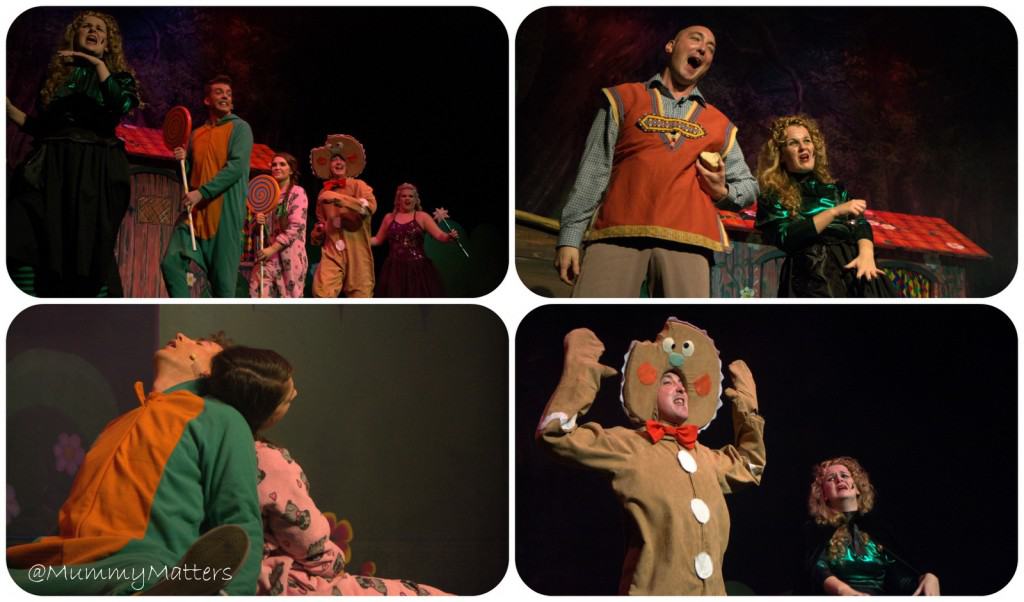 Hansel and Gretel arrived on stage, followed shortly by their 'Dad' played by Tom Beard, who is also the Writer/Director for LP Creatives. We have known Tom for a number of years and he certainly knows how to entertain (mainly because I think he is Peter Pan and hasn't quite agreed to grow up yet). He knows how to get the crowd bobbing along in their seats and how to raise a giggle from the children and adults alike.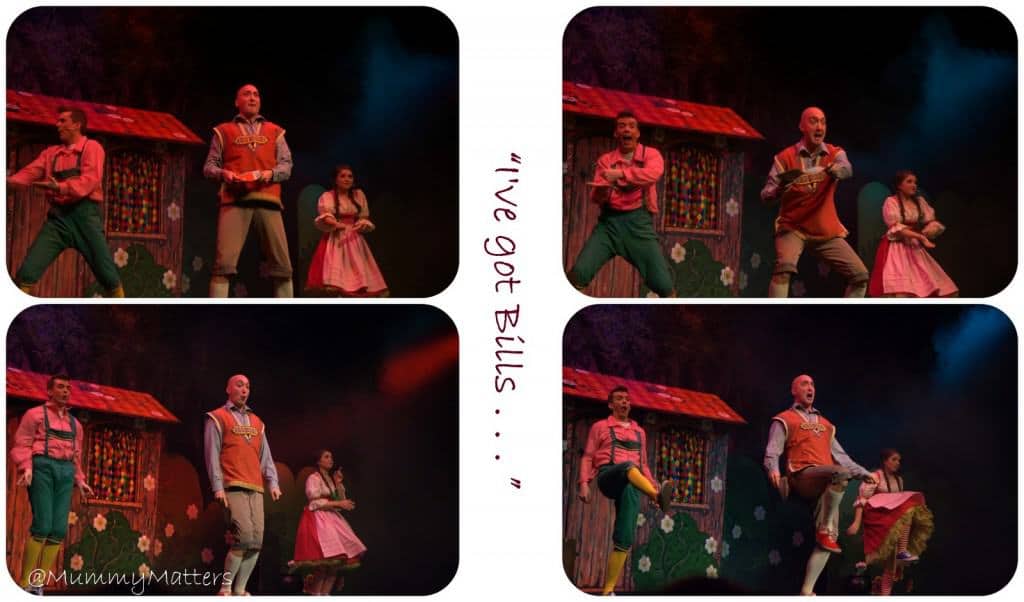 The music chosen for LP Creatives shows are always current; three weeks on and Little Bean is still walking around the house singing "I got Bills, I gotta pay . . . so I'm gonna work, work, work everyday" whilst demonstrating Tom's moves. It's a sight to see for sure! The musical score also included songs like; Hold my Hand by Jess Glynne, Black Magic by Little Mix, Our House by Madness and Hammer Time by MC Hammer.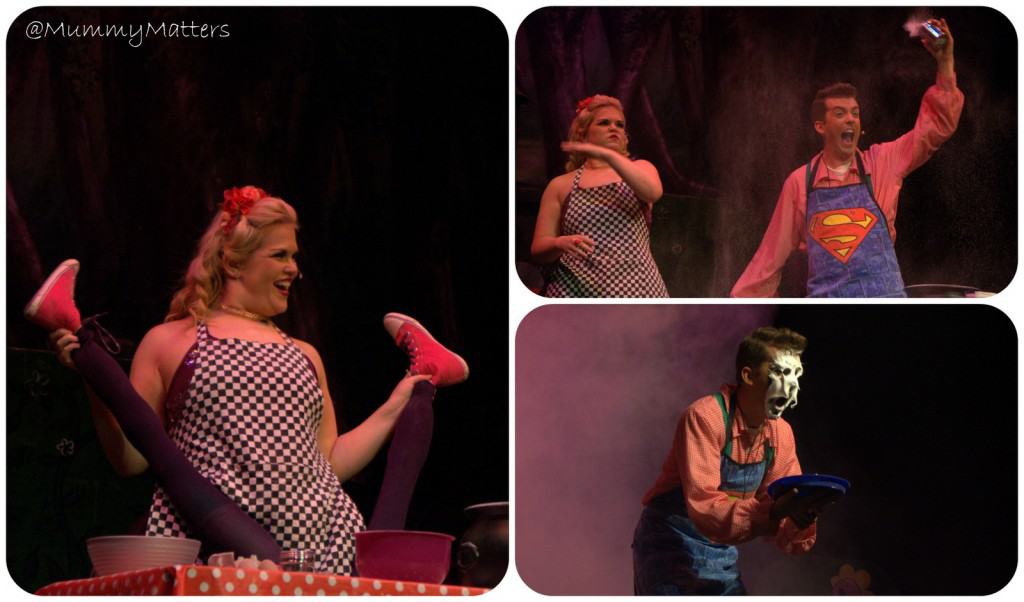 Weaved into the tale of Hansel and Gretel which we all know and love was a bit of slapstick comedy, a dash of magic and a very amusing game of Fluffy Bunnies between the Forest Fairy and Hansel who had been locked in a cage by the evil Witch. If you ever happen to come across the Forest Fairy in real life, be warned she's a hustler in this game – you will not win against her!! I was convinced that poor old Hansel might have been ill as a result of trying to keep up with her. There were more than just a few of us in the audience with tears in our eyes from laughing so much.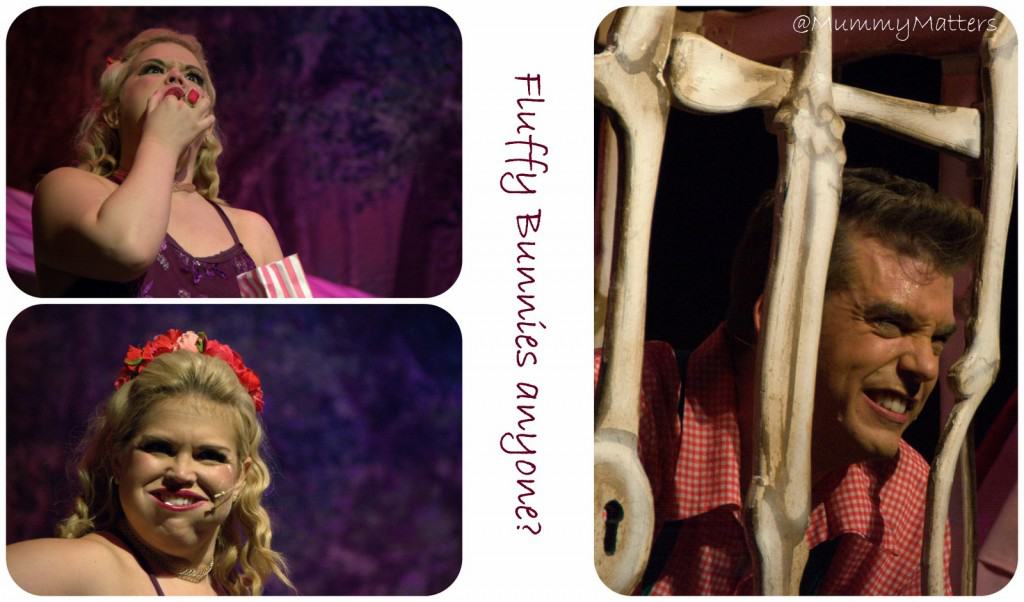 As the show drew to an end, the Beans told me it was the best end to their holiday. They had loved every minute of it and ever the hopeful, Jelly Bean is still asking to watch the show again. Sadly, that was the last showing of Hansel and Gretel for this year but LP Creatives returns to Lincoln Theatre Royal for February Half Term with their hit show Treasure Island but they will be touring the UK with various shows so there will be ample opportunity for you to catch them at a theatre near you.
Keep up to date with their movements via Twitter and Facebook.
DISCLAIMER: We were given a family ticket to the show in exchange for our honest review of the show. All words, opinions and images are my own and may not be copied without my permission. I have not been instructed what to write.