So you've got the hang of eBay and have listed some items, but your items still aren't selling as well as you'd like. There are some tips out there that can help your listings to stand out to help you make that all-important sale. We've collected some top tips for you to consider so your items are more in the spotlight: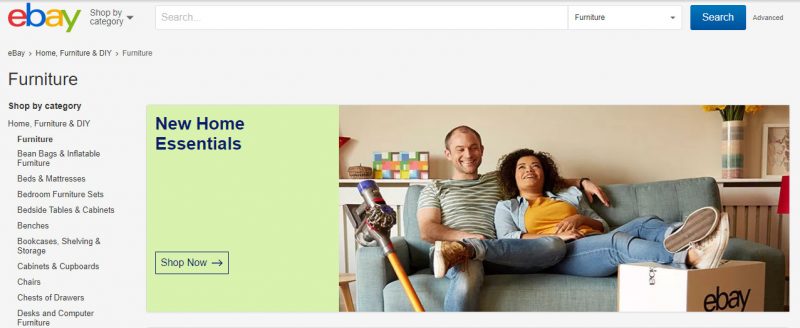 Check completed listings of the same item

The 'Completed Listings' tool  allows you  to see how much the same or similar items have sold for. This will give you an idea of how much you should charge. When looking at these completed listings make sure you check the item's condition, how the postage was set, and think about how your item compares. The more you look at, the better, so you can get an idea of the average. Consider adjusting your price to fall more in line with these completed listings.


Use stock photos to show the items at their best

If you can find a professional photo of the item online, use it! Remember that these stock images will show the item in mint condition so make sure you're clear to the buyers if yours isn't.
For clothes – have a picture of someone wearing them. If you can find the original photo of it on the model (ASOS for example), upload it to your listing, but again, make sure it's clear if there's any damage or if the condition isn't like the picture.

If the clothes are old, out of season or you can't find a good image online, get someone to wear the clothes. People prefer to see what it really looks like on a person rather than shapeless on a hanger. In the description be sure to let the buyer know if the clothes are true to size to avoid any unwanted returns.


Take advantage of the eBay seller offers – no listing fees etc

eBay have regular offers for sellers which you might like to take advantage of to earn more on your listings. These are typically either:
Discounts on your final value fees

No insertion fees for a set number of listings

A cap of final value fees to £1
Check your emails for any upcoming discounts. If you don't need to sell your item right away, consider waiting for one of these offers before making your listings.

Don't necessarily put free delivery

Free delivery is likely to look more attractive to sellers, but remember that you will still need to pay postage cost! If you make the the item price higher to absorb this postage cost this will increase your eBay fees for that item. Postage costs are exempt from eBay fees. Check what others are doing with similar items as it may be better to follow suit, but just make sure you're aware of the extra costs that may be involved.
For larger or bulkier items, don't be afraid to list them as collection only. There are lots of courier sites like Shiply that allow the buyer to arrange their own delivery. Just make sure that you communicate with the buyer over appropriate collection timings etc.
We hope these tips give your listings a little lift so you can keep those profits coming in. Good luck!