Easter Holidays – Madame Tussauds
DISCLAIMER: We were given free tickets for our day out at Madame Tussauds to try out Cortana. All words, images and opinions are my own and may not be copied without my permission.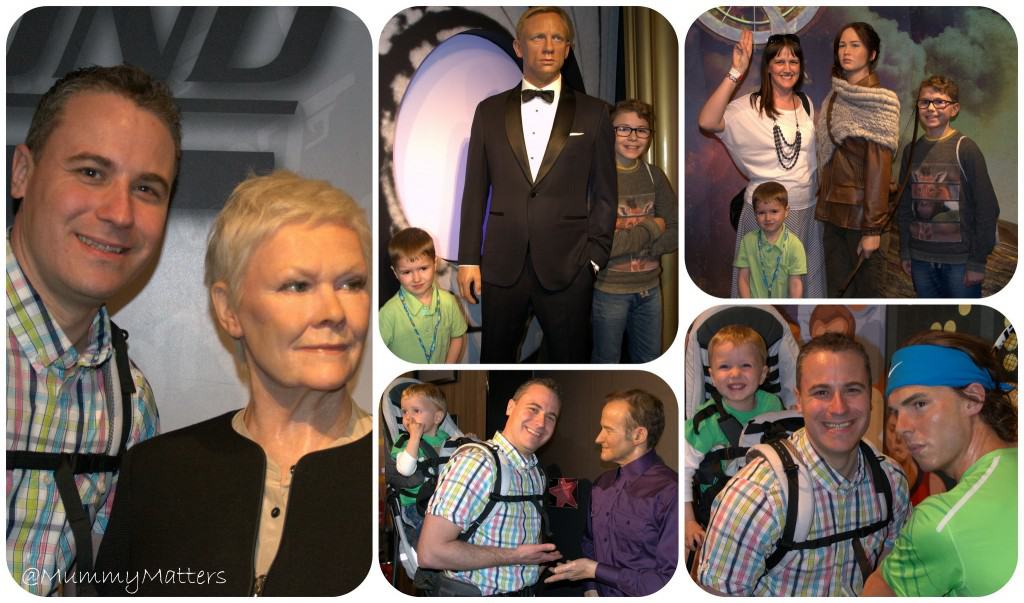 As I type this post, I am sitting in the car with the Beans all buzzing, talking about who was their favourite waxwork model at Madame Tussauds. We are on our way home from a fun afternoon spent at the world-famous museum in London.
Famous faces at Madame Tussauds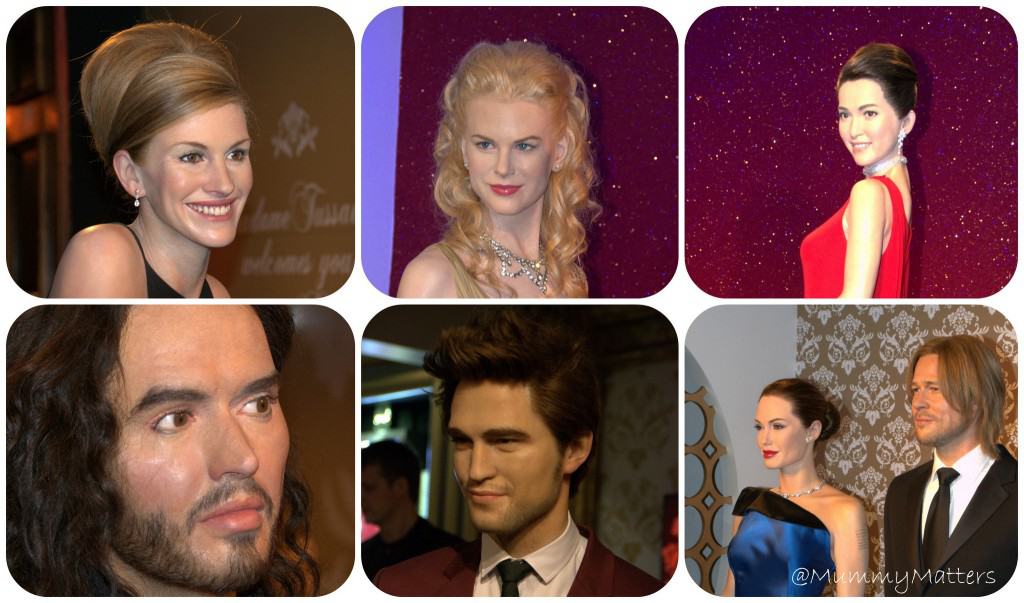 Madame Tussauds isn't an attraction I have ever really thought about visiting before and certainly not with the Beans. Still, we were given the tickets by Windows Phone to try out the Virtual Personal Assistant that is Cortana for a little 'pub quiz style' fun. Equipped with a Nokia Lumia 735, our journey amongst the waxwork stars began.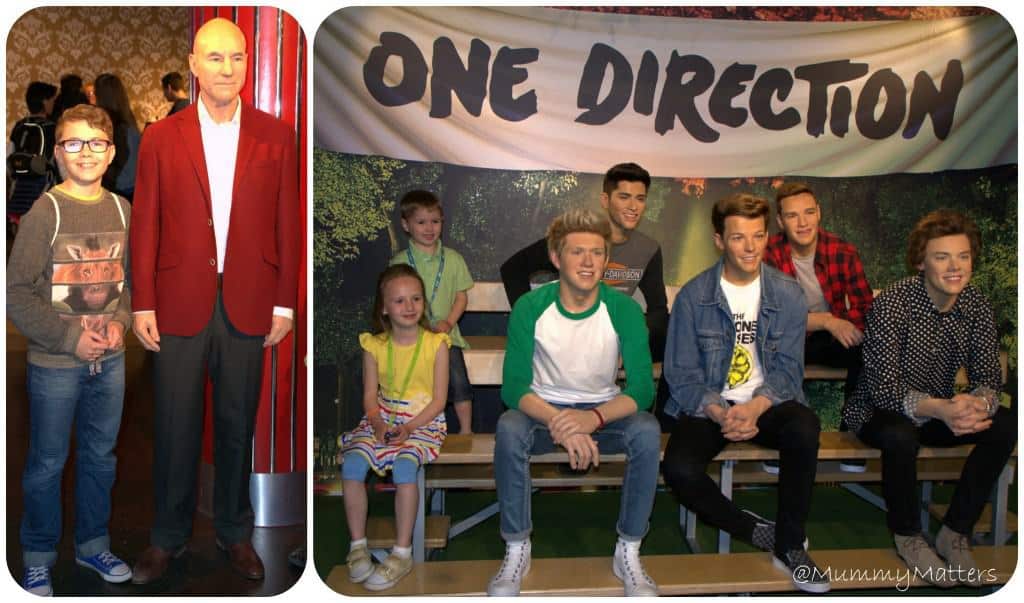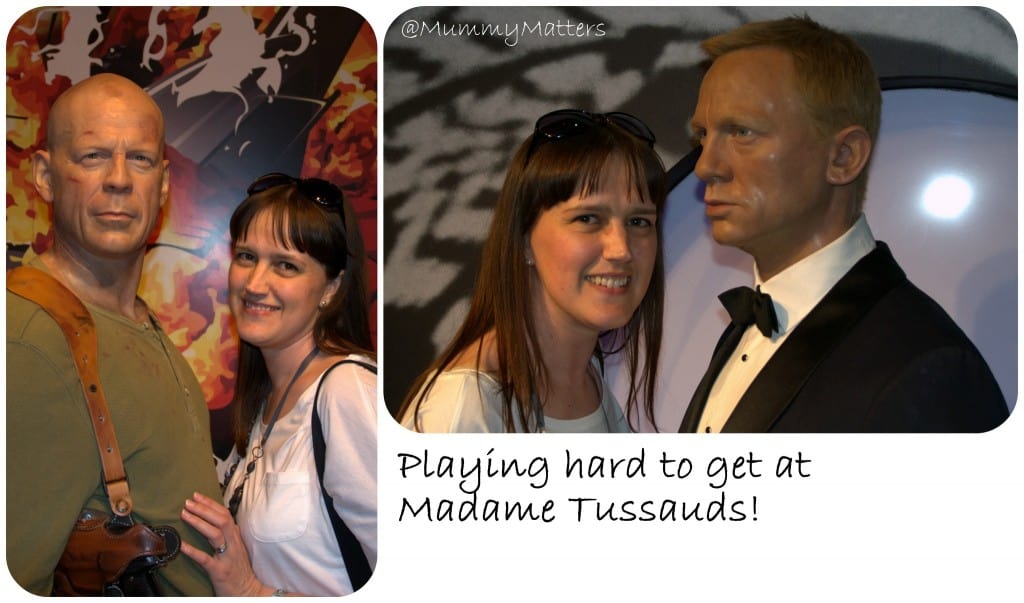 Perhaps the first thing you will notice about the models, other than how lifelike they really are, is just how tall or short these people are. We have watched them on our screens or have seen them in magazines and newspapers, building up our own mental picture and then standing by their replica model, you say, "really?".
Catching up with the Royals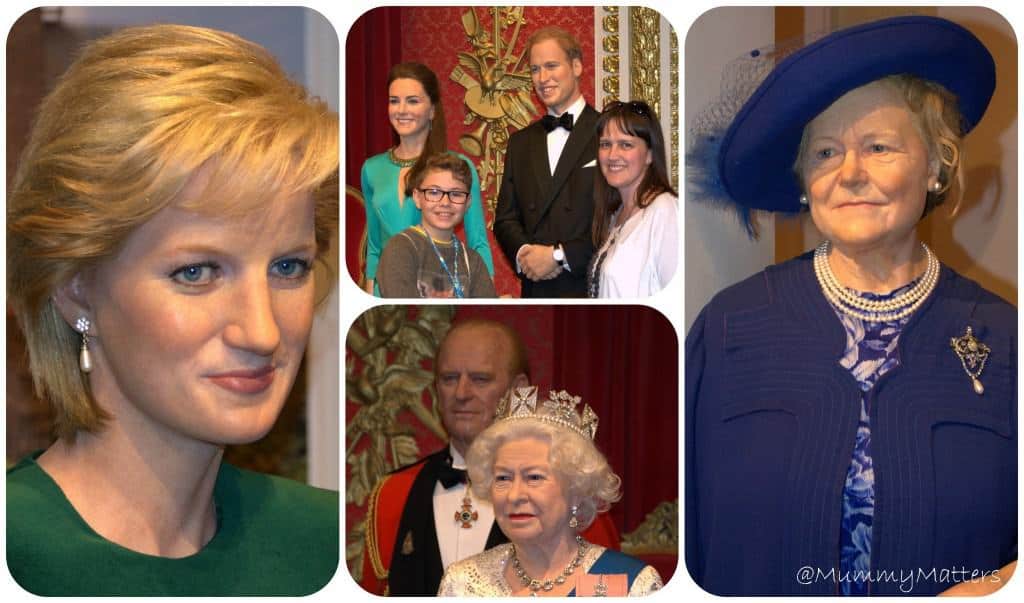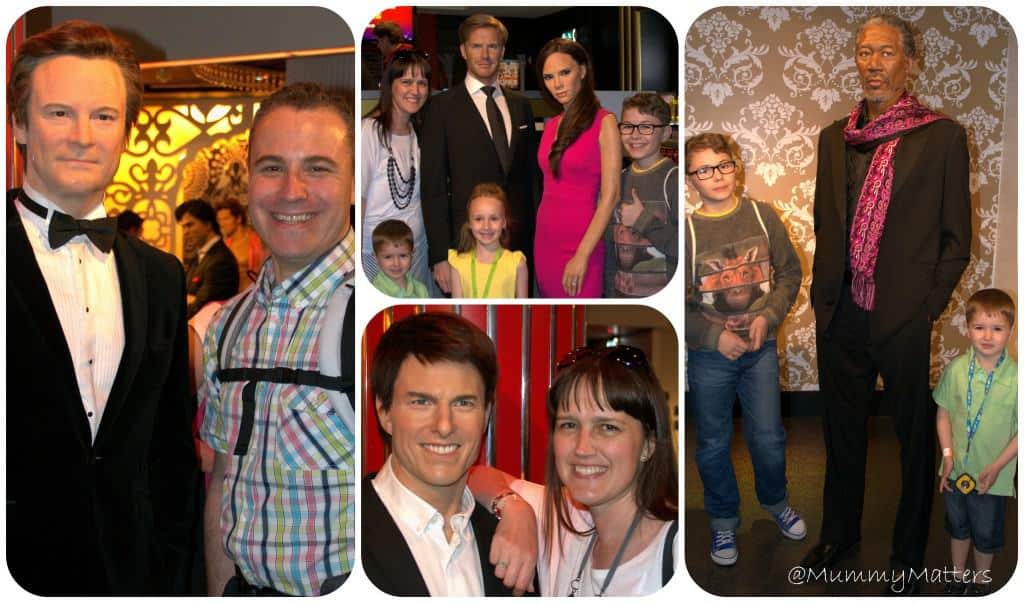 I always expected Tom Cruise to be short, but he was even shorter than I had imagined, I had Patrick Stewart flagged as being quite tall, but he was surprisingly short too. Seeing Brad and Angelina, I was struck by just how slim she is – she has the tiniest frame.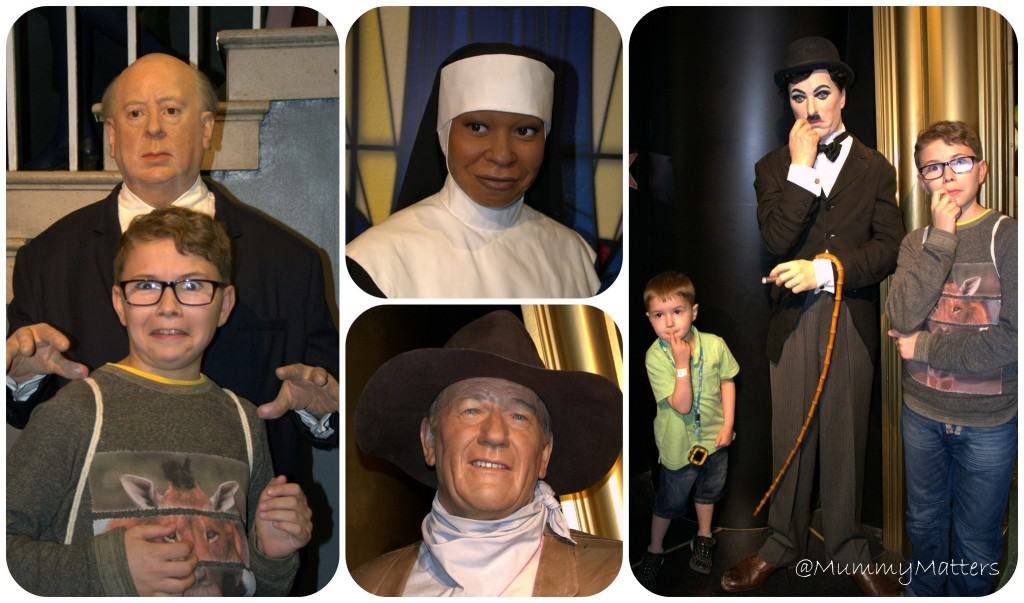 The models are so lifelike and blended in with their surroundings that I even managed to apologise to a couple, thinking that I had stood in their way or stood on their toes and then realised that I was saying sorry to a model.
Sporting Superstars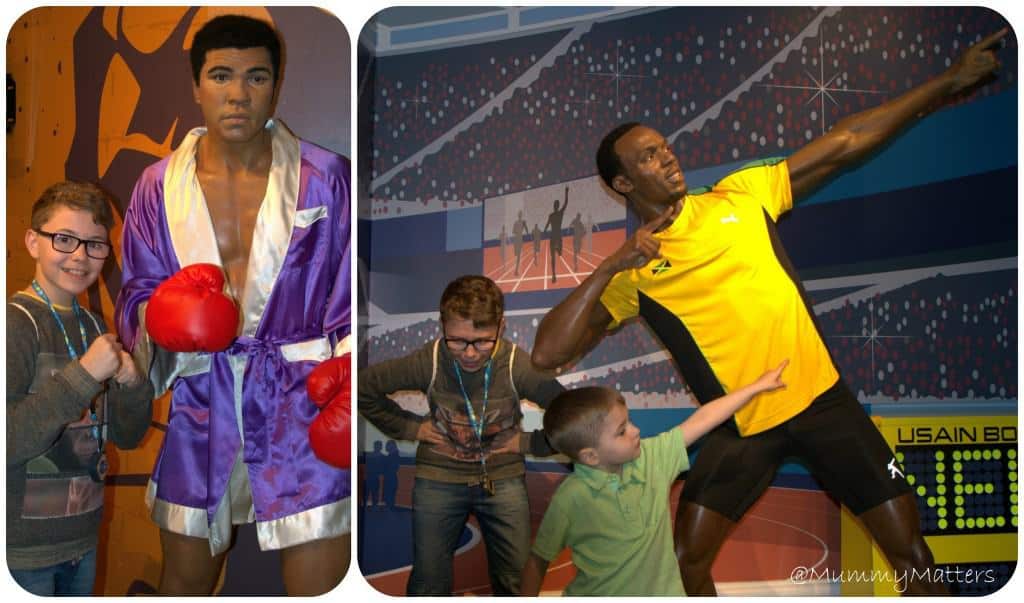 It took Little Bean a couple of rooms to warm up to the models as he was a little suspicious of them, to begin with, but Beanie Boy thought they were brilliant right from the off, and Jelly Bean was quick to point out "that one now", "over there" and "this one Mummy".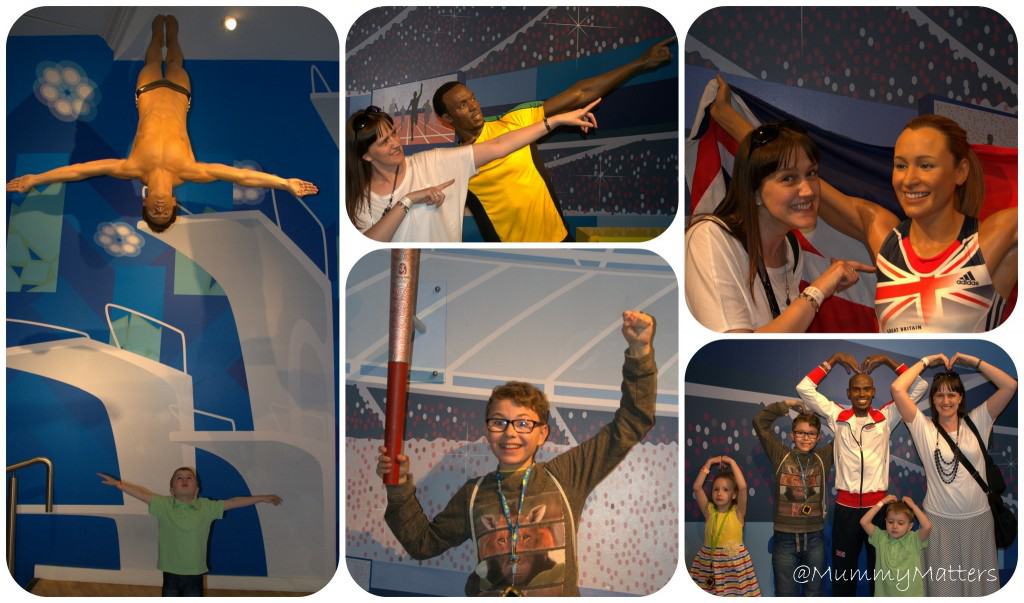 The Beans being so young didn't know who all of the models were but I was quite surprised by the ones that they did recognise. Little Bean spotted Emma Watson as Hermione even though her model wasn't staged as Hermione but as Emma herself.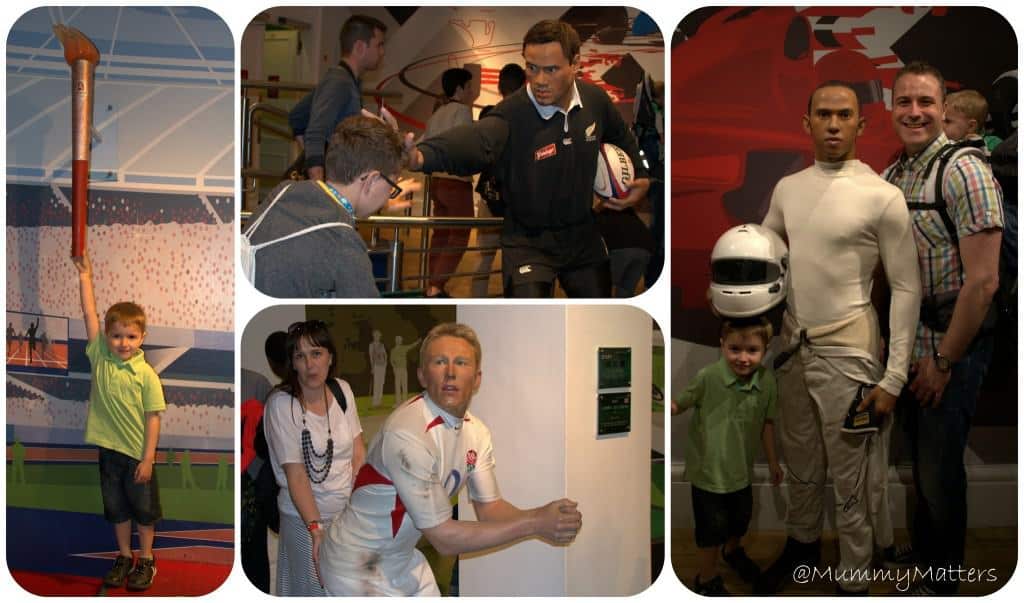 Marvellous Marvel
Curly said his favourite was Bruce Willis; Beanie Boy liked the Marvel Heroes (Spiderman in particular). Little Bean liked climbing on the bicycle with ET, and she loved the Spirit of London Taxi ride so much she wanted to go back and do it again.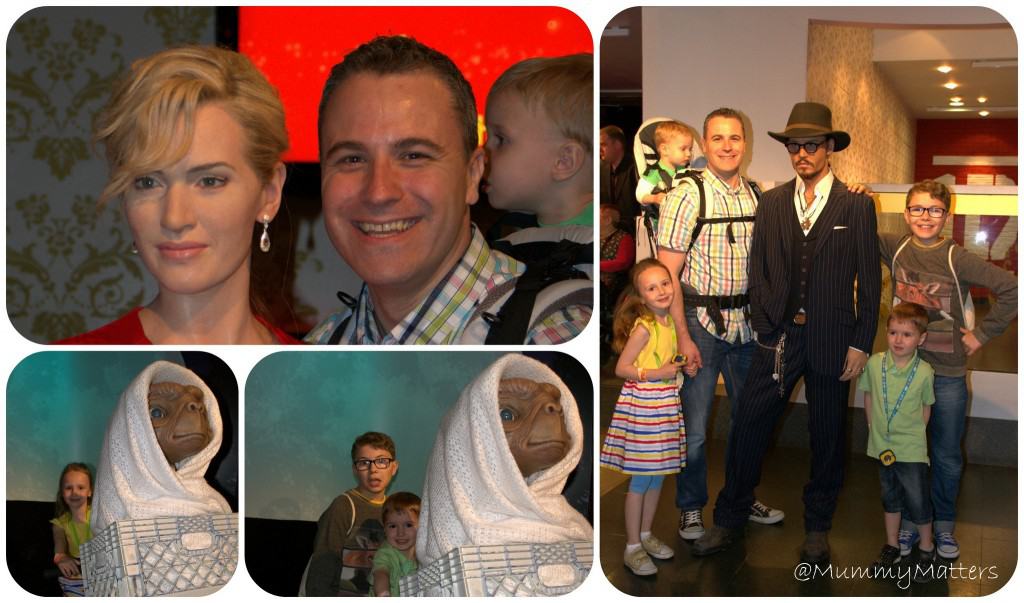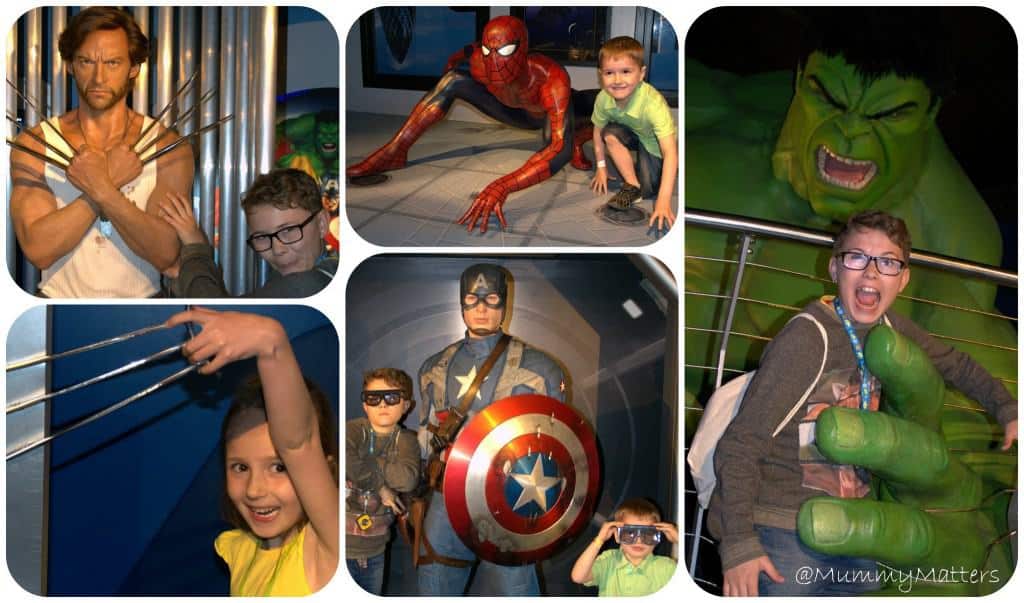 Beanie Boy was a little bit spooked by the plague section on the Spirit of London Tour, and despite being a huge Marvel fan, he refused to watch the 4D movie and chose to sit on my knee with his eyes covered throughout the entire film. I tried telling him that he would enjoy it, but he switched himself off to it all.
Famous Faces in History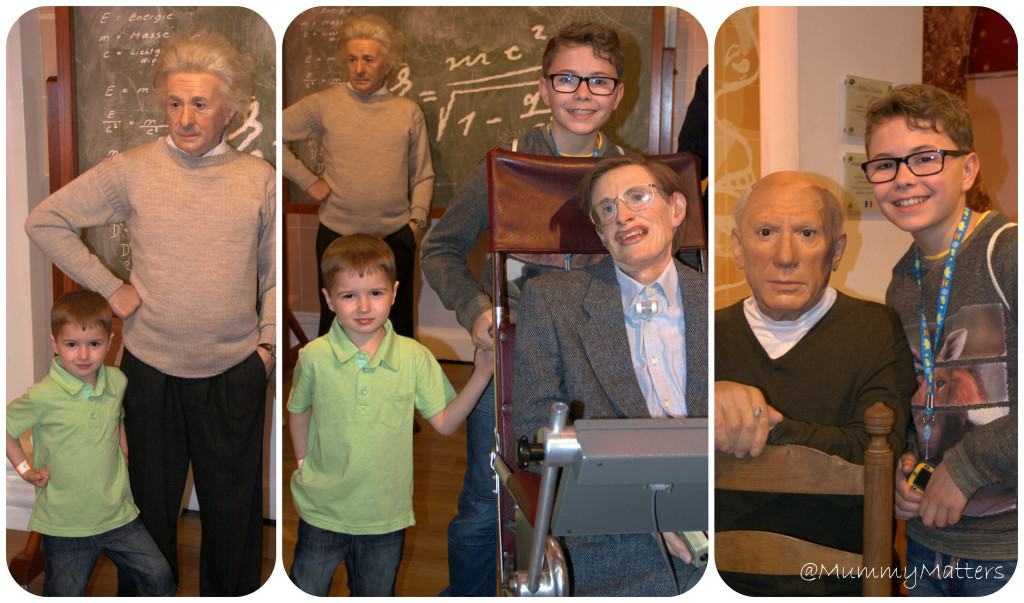 Before we went, I had read mixed reviews of attending with a young family and thought it would be too busy, but we booked our tickets online for 1.45 pm and inside looking at our first models by 2 pm as the staff are so efficient at processing the crowds through the doors.
You need to be patient if you want photographs of yourself or any part of your group with any of the models, and whilst I don't suggest you stand back and let everyone push in front of you, you need to stand forwards with confidence and try your best to wait your turn.
Pop Icons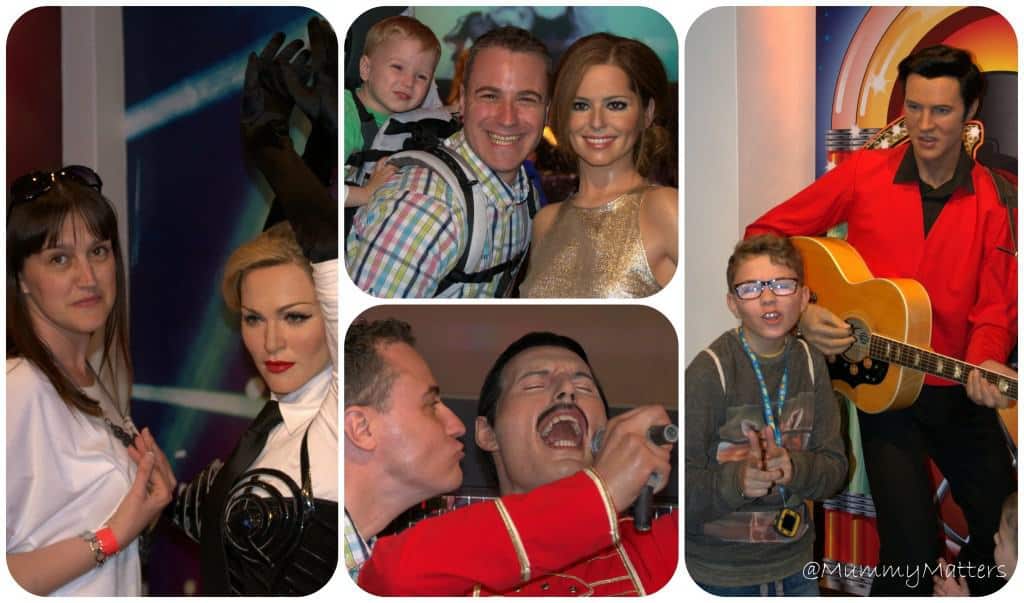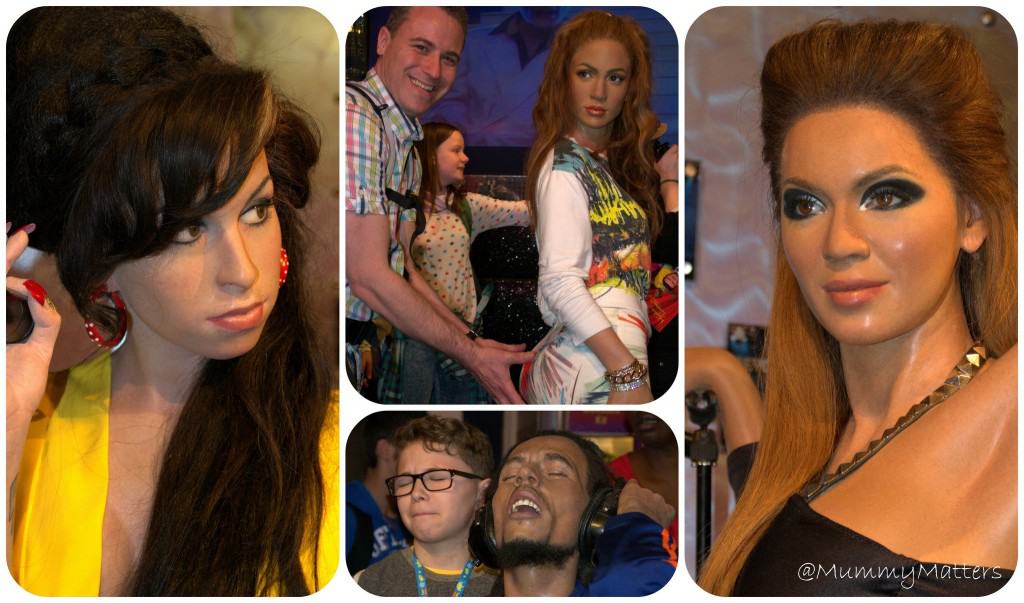 Tips for an enjoyable trip to Madame Tussauds
If you have booked tickets, arrive on time and wait until your entrance time.
Try not to take large bags with you or check them in the cloakroom. Small bags cost £3.
Many of the waxworks are in low-level lighting, so if your camera needs a separate flash, don't forget to take it.
Look all around as the models are dotted about everywhere – sitting on walls, chairs, standing in the middle of floor space, coming down from the ceiling. . . everywhere!
Be patient – if you want to take photographs, you will need to wait your turn and be confident in moving forward for your photograph as there will be lots of people keen to jump in.
Ensure you see all that you want to within each room as you can't easily go back if you missed anything.
The History of Madame Tussauds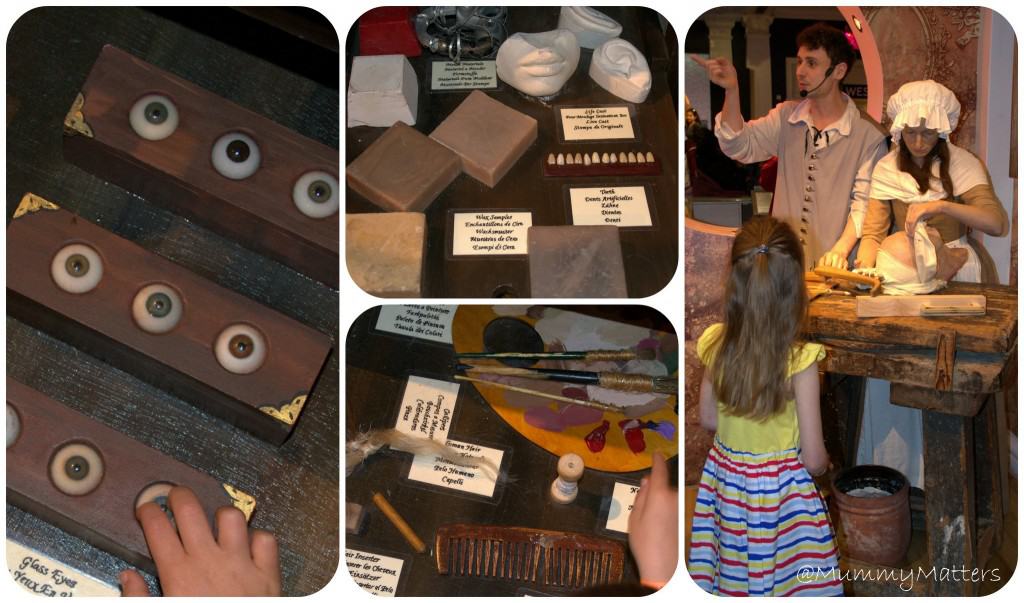 We listened to the history of Madame Tussauds and how the museum came to be, which I had never really considered before. I didn't realise that Madame Tussaud had been a real person.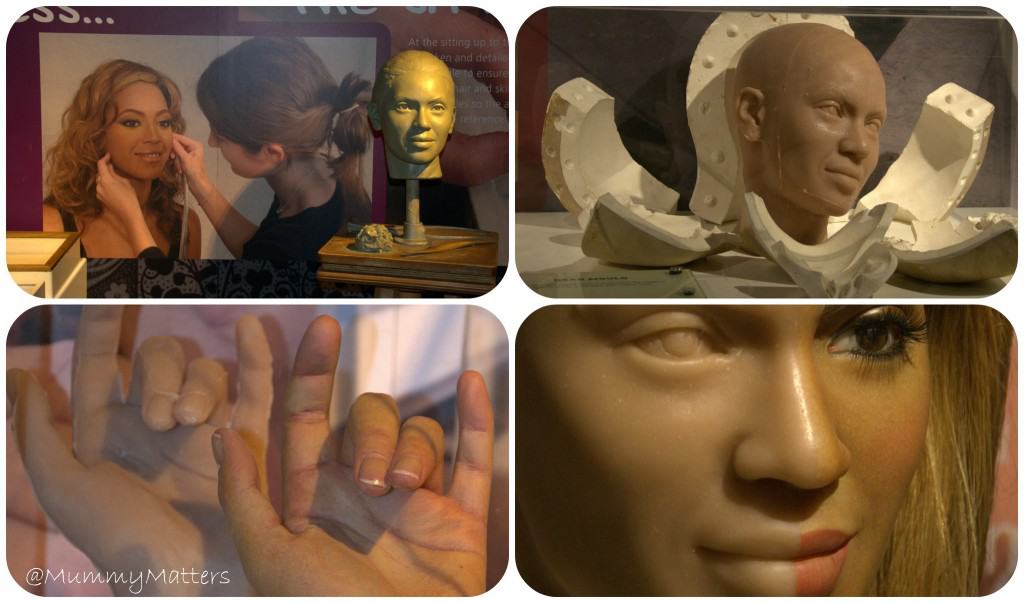 I asked how we could touch the waxwork models without causing them damage with the grease from our hands. I was astounded to hear that makeup artists will visit the models 3-4 times a day to retouch their makeup and again after the museum has closed. That's some upkeep!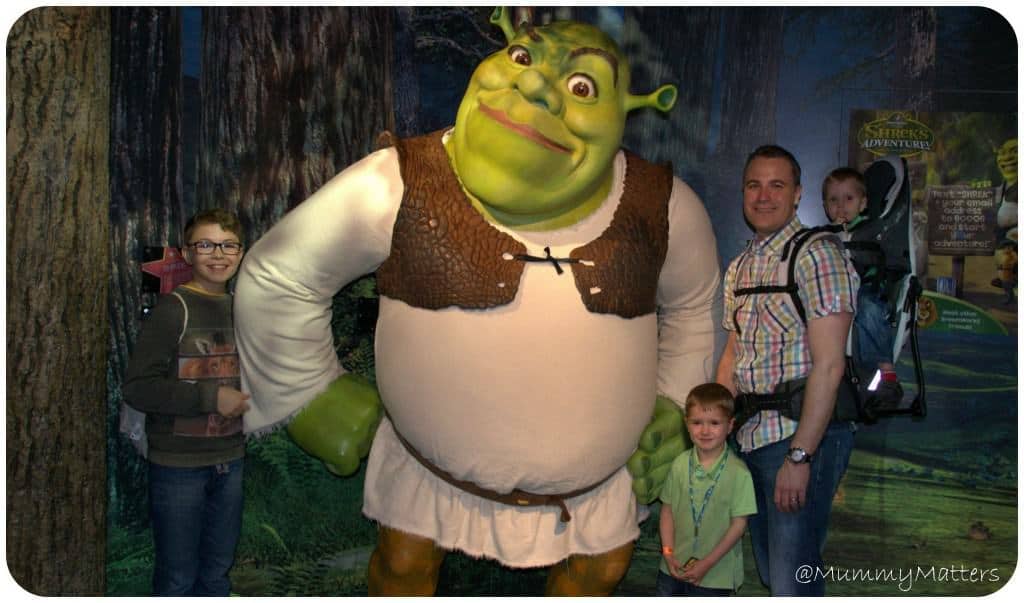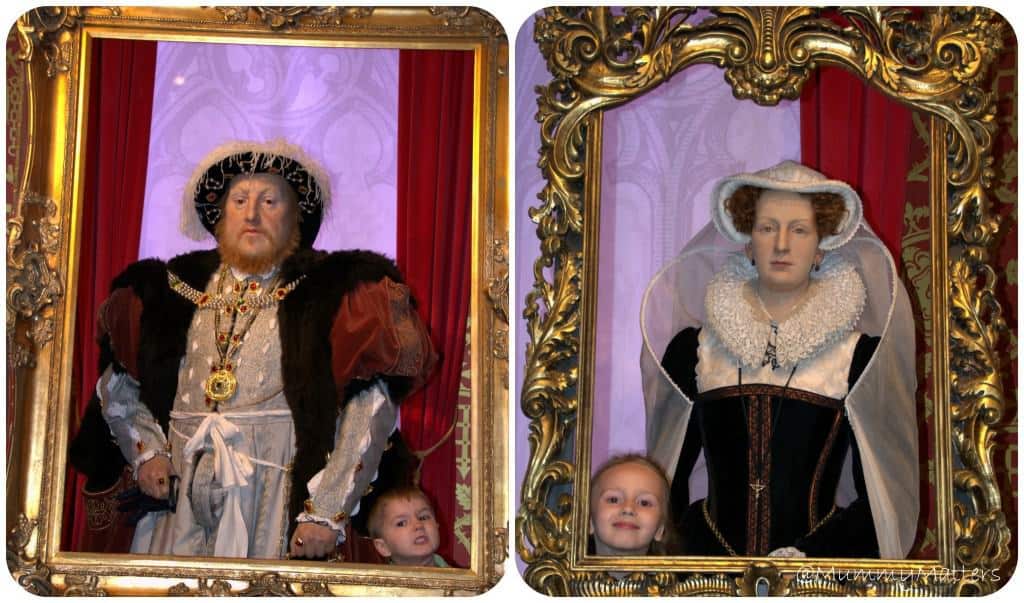 Getting to Madame Tussauds
Getting to the Museum was really easy. We drove to London and parked in a car park we have used for years and was just a 15-minute walk to Madame Tussauds and has a lovely little park next door so we were able to enjoy a picnic with the Beans before the museum and a play in the park afterwards.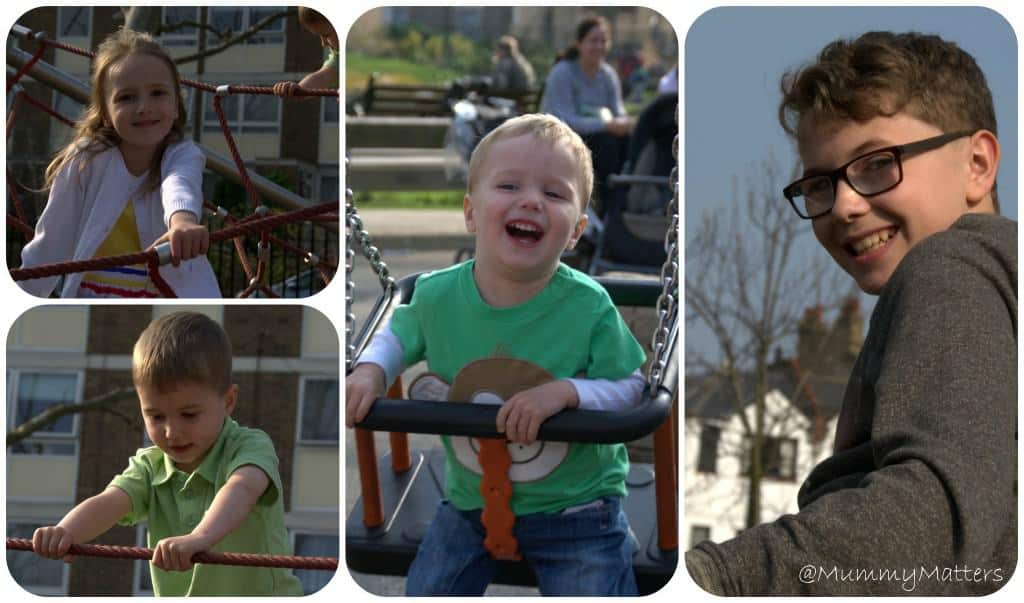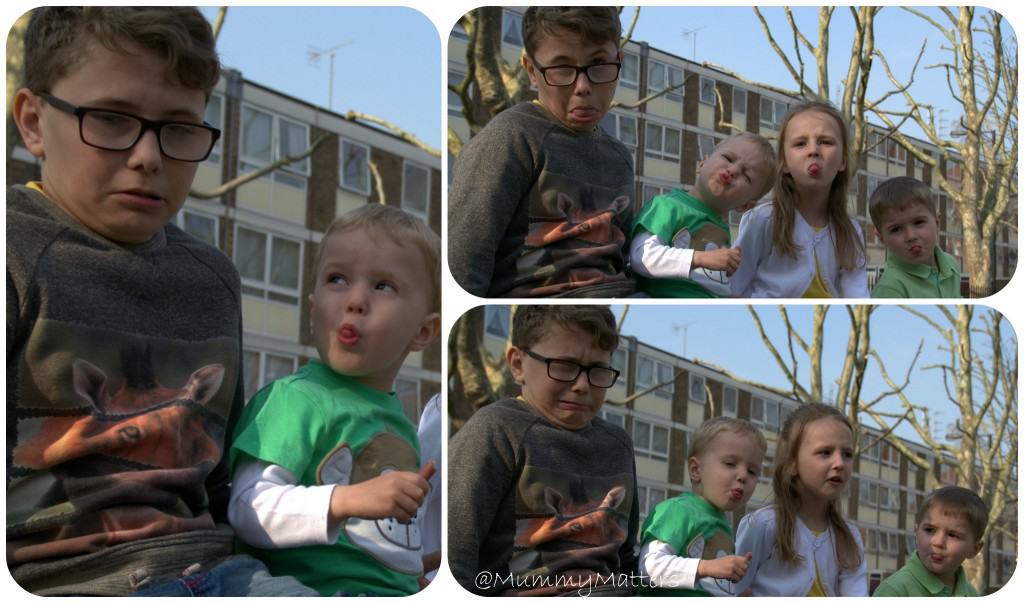 We had a charming family day out and will be telling you more about the Nokia Lumia 735 and Cortana very soon.