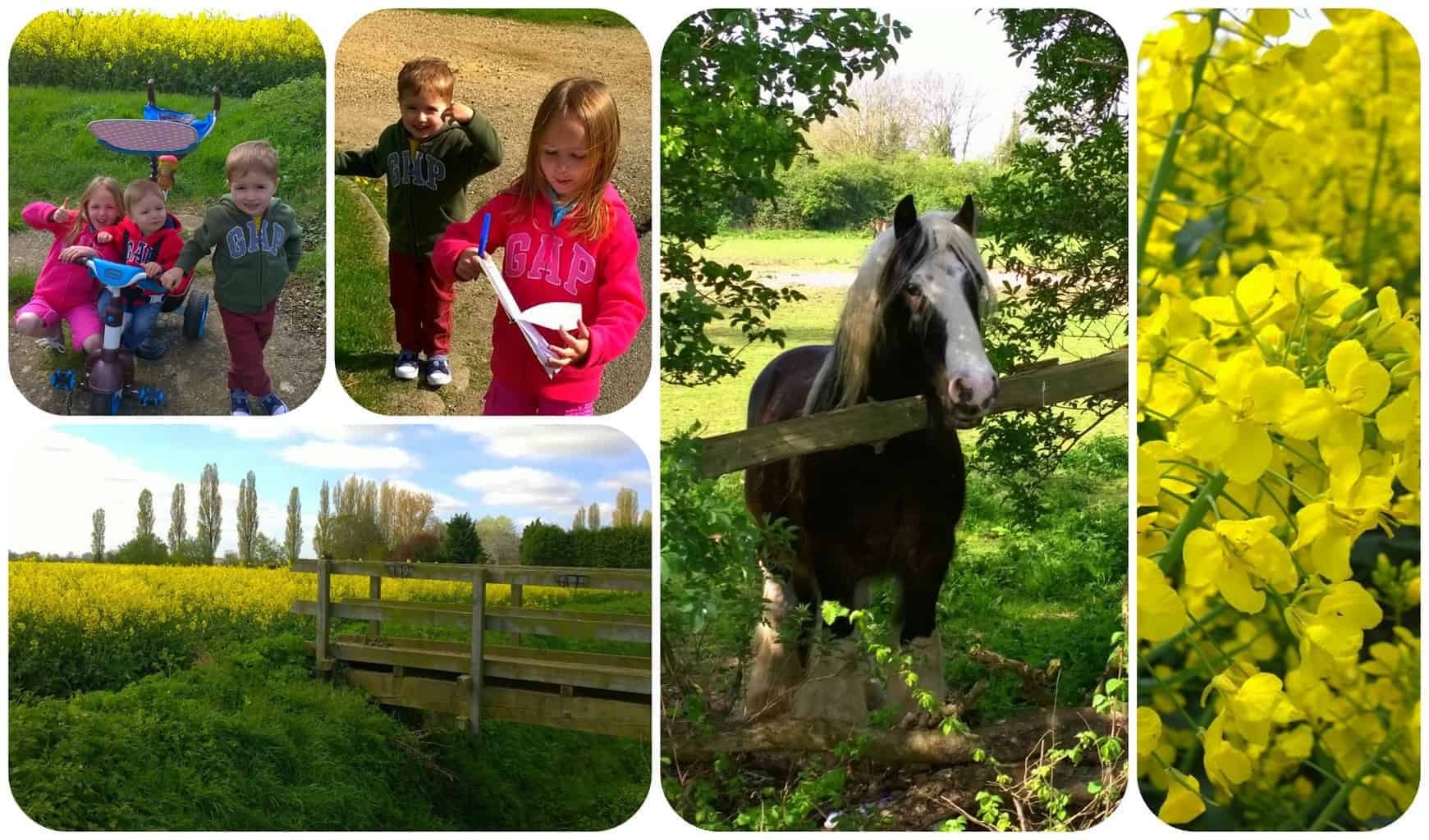 Easter Holidays – Day 9 – Little Tikes Trike and Country Walk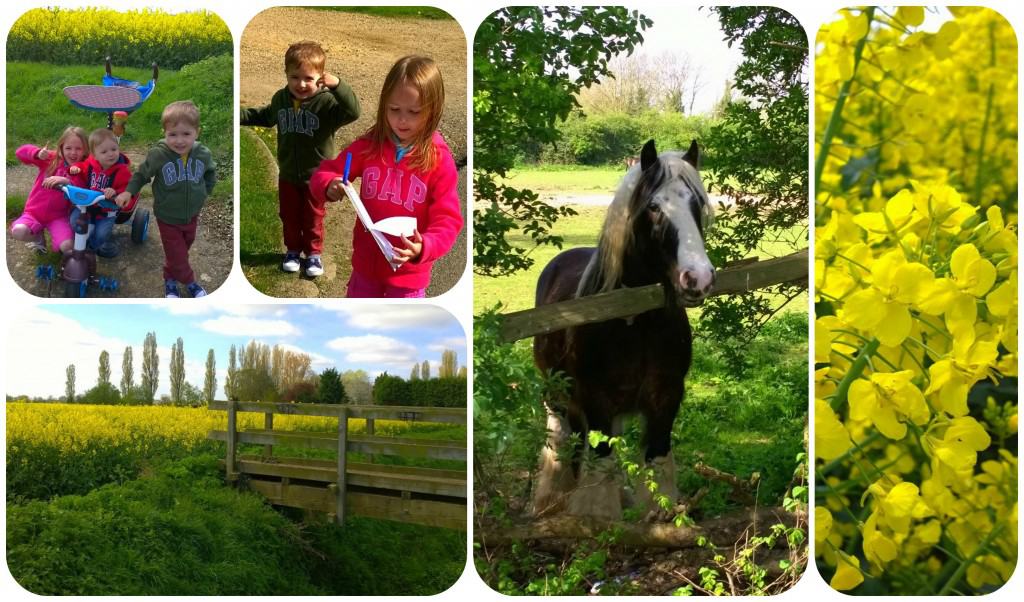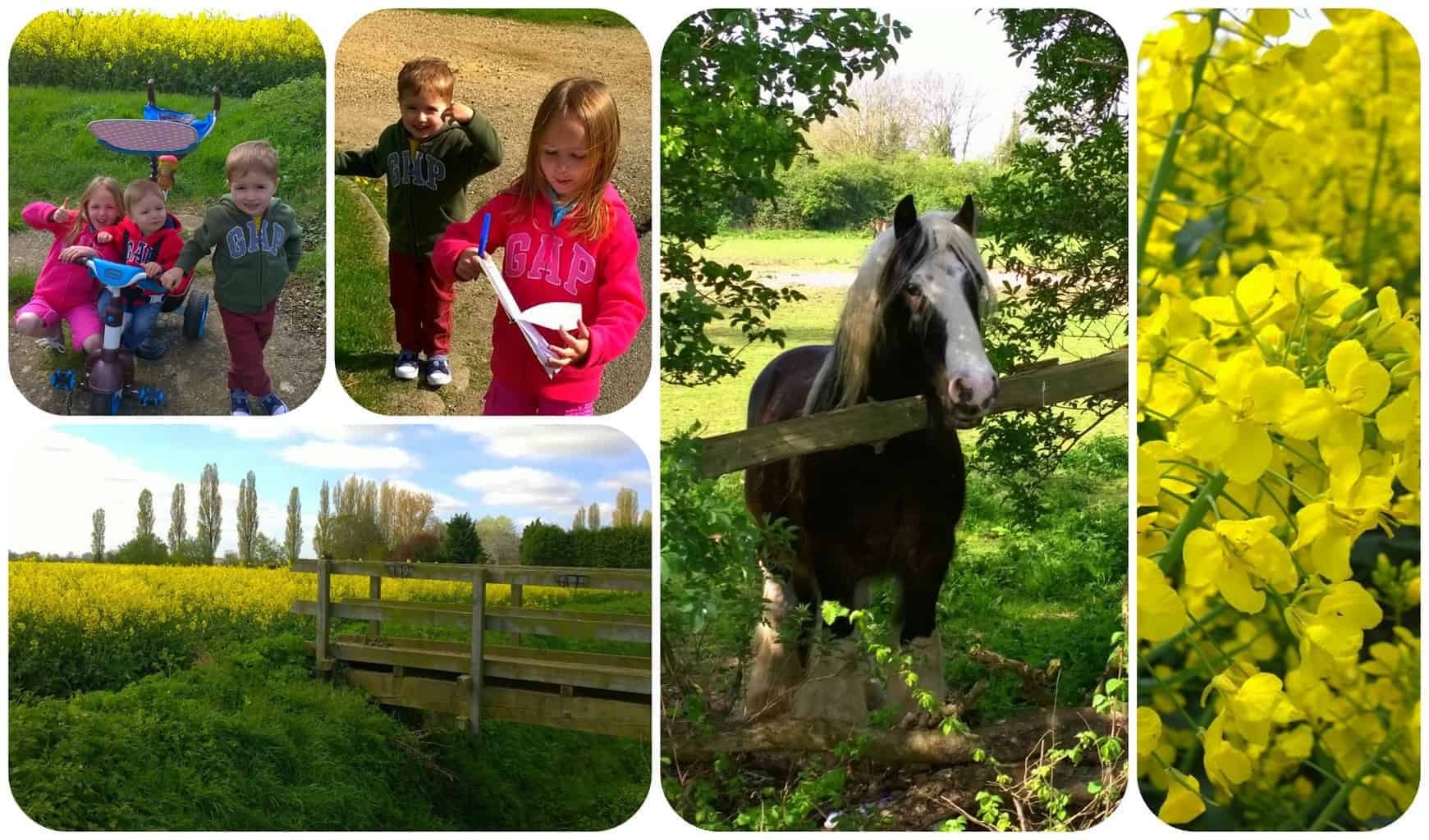 As we rolled out of our beds to see the sun shining a plan for the morning formed in my head. Once breakfast was finished I set to work on building the Little Tikes Trike which we had been sent to review. It perhaps wasn't my best idea to build the Trike with 3 *ahem* helpers aged 1, 3 and 5 years old. I'm sure it would have been much each had the parts that I needed stayed in one place but amazingly in less than half an hour with said *help* the Trike was built and ready to rock and roll.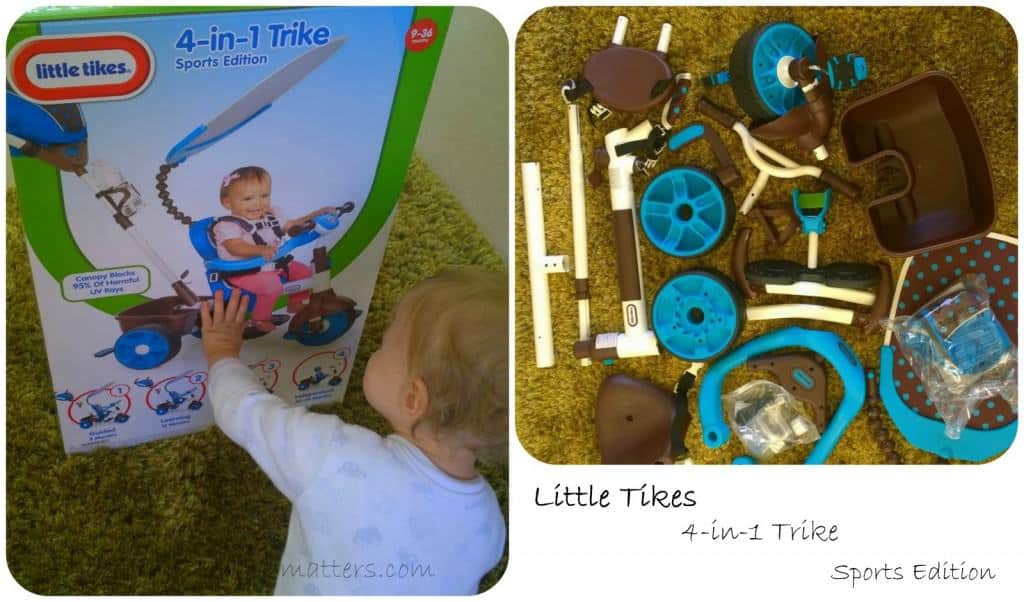 We are very lucky to live quite close to the Countryside and after a recent run I knew just the place to take the children for a walk which they would love. We walked through the local village, past some Canola fields to a field of horses and the Beans were delighted. Jelly Bean seemed very happy in his new chariot, I think it game him a different perspective and was more fun for him than just being pushed around in a buggy. He immediately grabbed hold of the handlebars and placed his feed on the footplates. I watched him as we walked past bushes and flowers, he was at a better height to see them and to reach out and touch them, which he did often.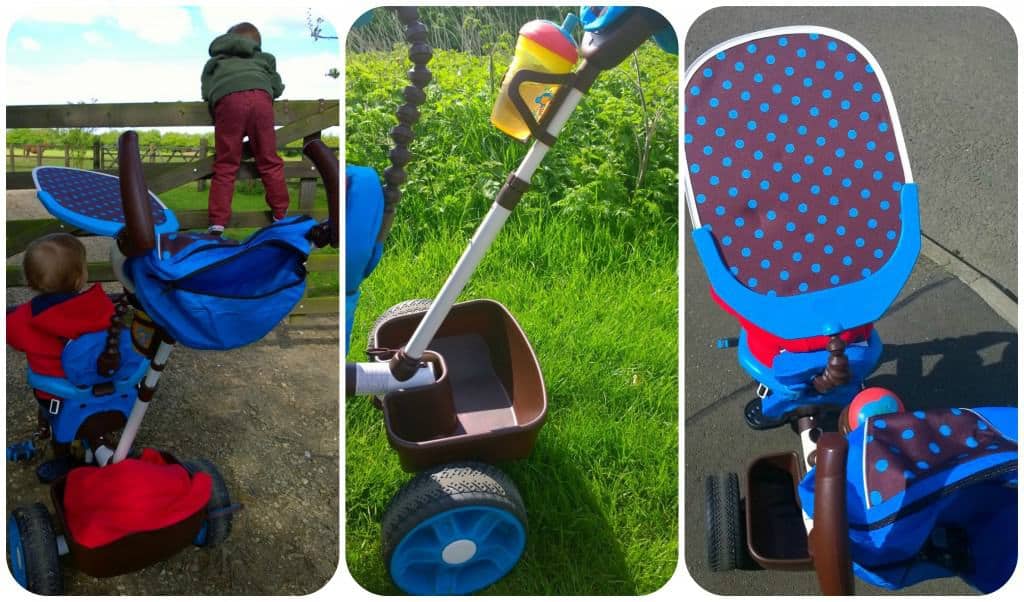 From my point of view, the Trike was really easy to push with the extended parent handlebar and since we were just going out for a walk I didn't need to take a big changing bag with me but the handlebar bar was perfect for carrying my keys and mobile phone. We have used other brands of Trikes in the past and whilst the concept of the Trikes are similar, there were a few features on the Little Tikes Trike which i preferred;
Rubber treads on the wheels meant that the Trike wasn't so noisy to push and gave Jelly Bean a less bumpy ride
The removable shade canopy is much more versatile. It doesn't just move up and down, it can be tilted from side to side, high to low and forwards and backwards.
Cup holder – on the previous brands that we have tried you didn't get a cup holder but this is a great feature to keep Jelly Bean hydrated whilst on the move and travelling light.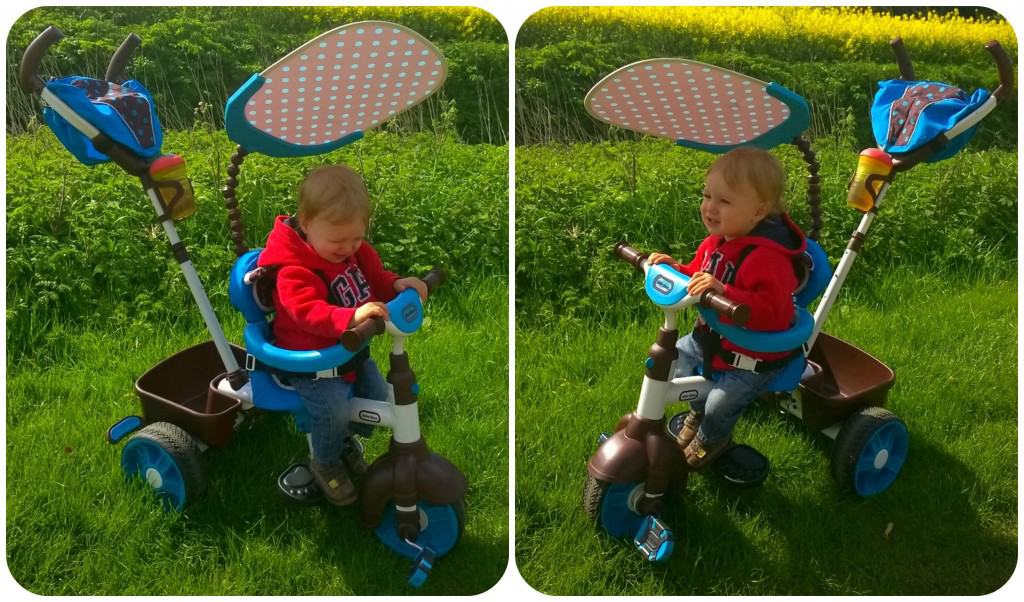 The Trike is designed to change as Jelly Bean grows, for the time being we will use it as it is but then as Jelly Bean's leg grow and he is able to reach the foot pedals he can start to use his legs and still be guided by me with the extendable handle. Then from around 18 months we can unlock the steering so that Jelly Bean can take over. Finally the parent handles can be removed and it's over to Jelly Bean to be fully in control!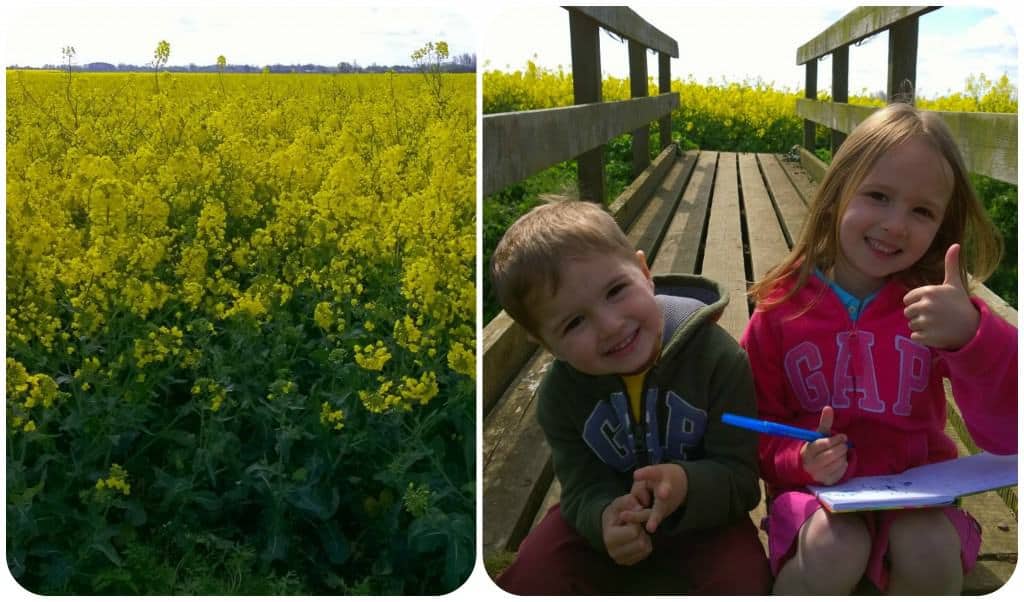 DISCLAIMER: We received the Little Tikes Trike free of charge for the purpose of this post. All words, images and opinions are my own and may not be copied without my permission.