Dubai Travel Guide: What to See, Do, Costs, & Ways to Save
The Burj Khalifa (the world's tallest skyscraper), the Burj al-Arab, and retail complexes with massive aquariums and indoor ski slopes are all popular tourist attractions in Dubai. Check out our full Dubai travel guide here.
Why visit Dubai?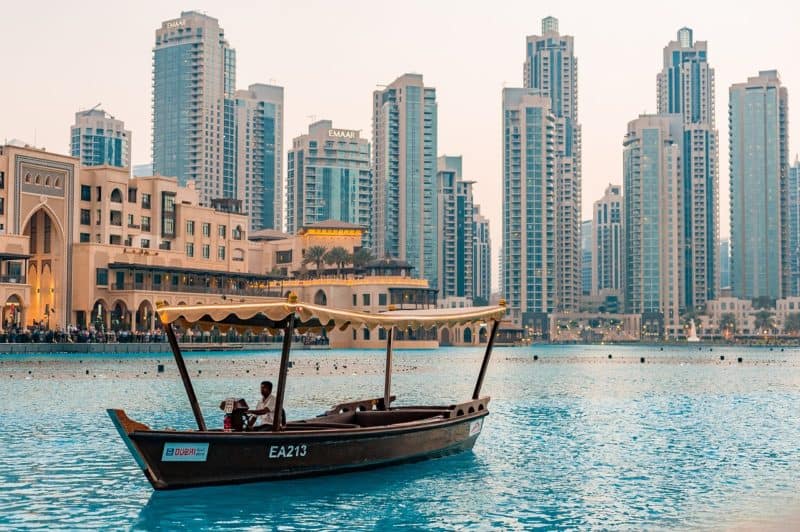 Because the weather in Dubai is usually hot, it's wise to bring light-coloured, comfortable clothing. Wearing attire that is not overly exposing is recommended according to cultural customs.
What to pack
On the other hand, Dubai is a global city where clothes from all over the world are acceptable. Bring open-toed shoes with you in the summer. In the summer, much of what there is to do in Dubai is indoors, with completely air-conditioned settings that, oddly, can get chilly, so bring a light shrug just in case. Pack sweaters or light coats for the cold months. The wind may contribute to the coolness in the evenings, even though it is exceptionally lovely.
Places to Visit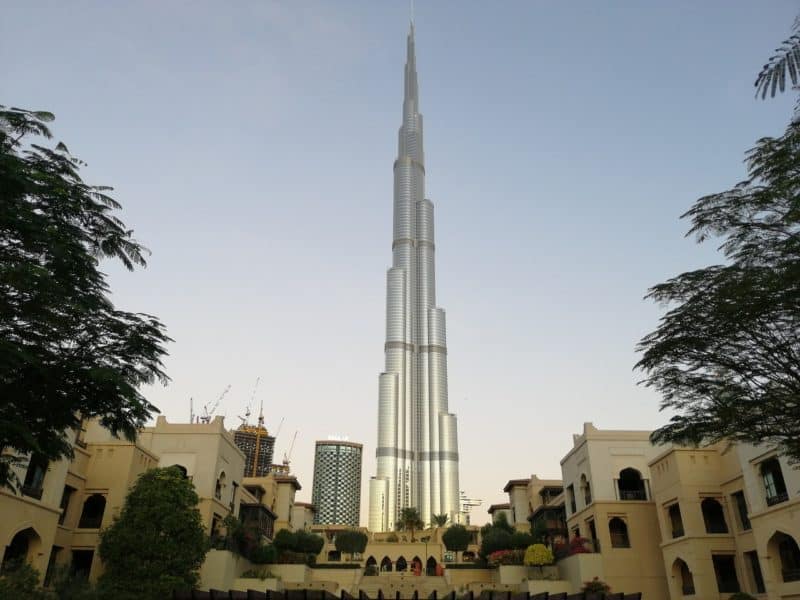 Burj Khalifa
It is one of the most significant buildings, which you can only find in Dubai. Many travellers across the globe visit Dubai through cheap flights to see this famous building. Its cost to visit is 132 – 303 AED.
Stunning Shopping Malls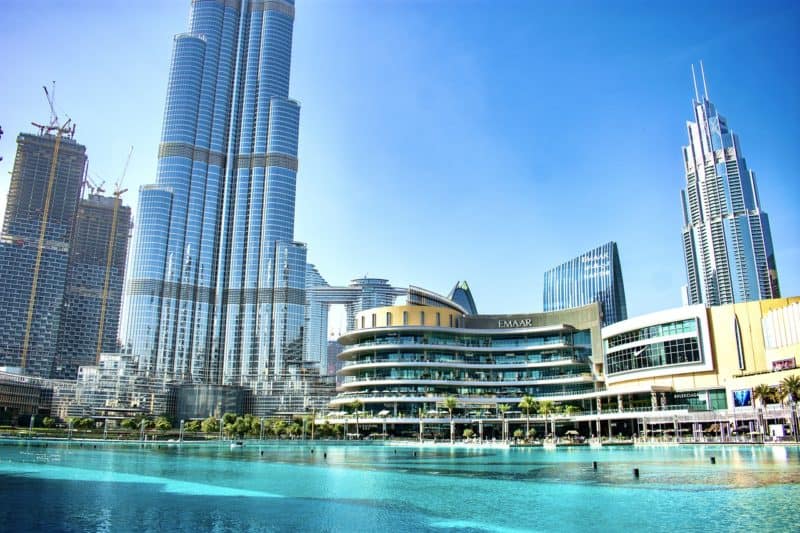 Dubai has so many luxurious malls that attract tourism. Various peoples come from different-different places and enjoy themselves here with their family and friends in restaurants, appealing aquariums, ice rinks, and other sites.
Desert
Dubai is famous for the beauty of the deserts. The view at sunset and sunrise is impressive and steals tourists' hearts.
Palm Jumeirah
Tourists can visit Palm Jumeirah, one of Dubai's most famous tourist destinations and the city's only finished island. Palm Jumeirah steals the heart of the tourist with its appealing neighbourhood area looks. Its cost to visit is 1516 – 1815 AED.
Dubai Aquarium and Underwater Zoo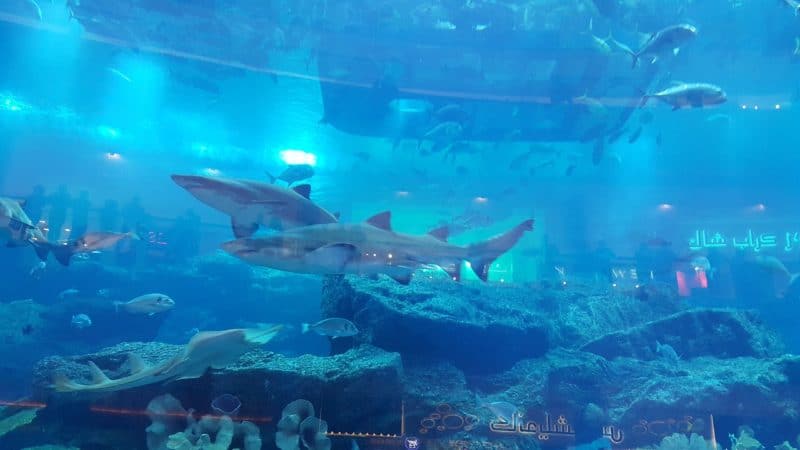 The aquarium is one of Dubai's most well-known tourist attractions. Around 140 different species live in this aquarium and underwater zoo. The rainforest, rocky shore, and Living Ocean are just a few ecological zones. Its cost to visit is 70 – 89 AED.
Dubai Fountain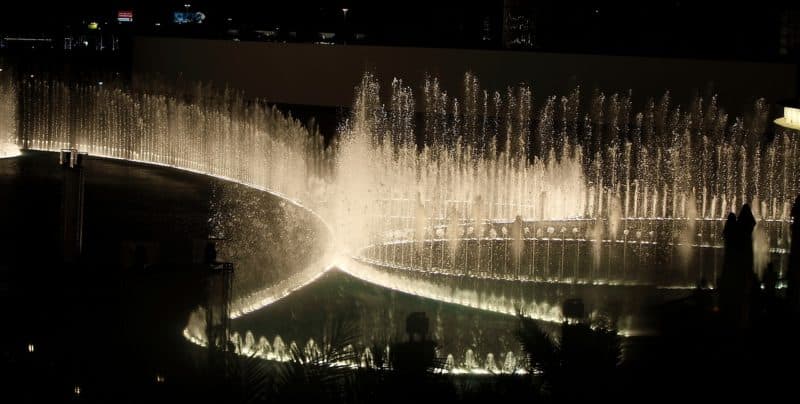 The fountains have a one-of-a-kind construction that consists of five rings with a one-of-a-kind mechanism of nozzles that shoot water at a very high intensity. There are 6600 super lights and twenty-five colour projectors at this Dubai attraction that offer the illusion of over a thousand different water expressions. Its cost to visit is 17 – 29 AED.
Burj Al Arab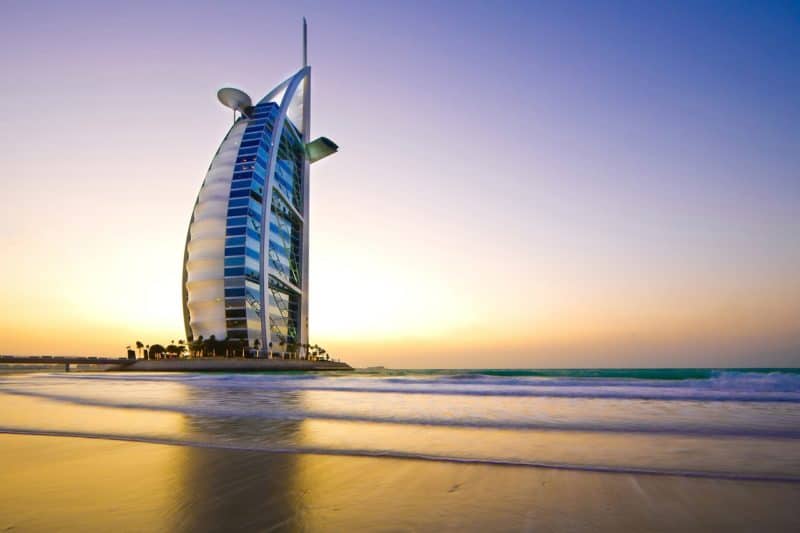 Burj Al Arab is a Dubai attraction with a 56-story skyscraper open all year and caters to individuals who enjoy living large, where you can visit the world-famous hotel's bars and restaurants. Its cost to visit is 61 – 81 AED.
Dubai Marina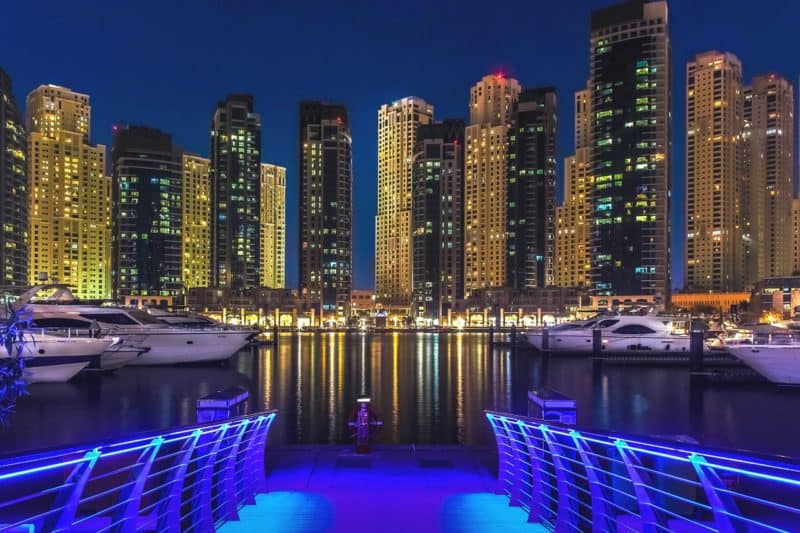 For you, Dubai Marina is a must-see. It's built around the world's largest man-made harbour and has a variety of top eateries and outdoor diversion and excitement structures. Now is the time to book your flight to Dubai Marina to create lasting memories. Its cost to visit is 107 – 118 AED.
IMG Worlds of Adventure
IMG Worlds of Adventure is a popular indoor theme park that attracts people worldwide. It is one of the most popular locations to visit in Dubai. IMG also hosts key brands such as Cartoon Network and Marvel, with four extensive adventure zones in one area. Its cost to visit is 152 – 180 AED.
Dubai Dolphinarium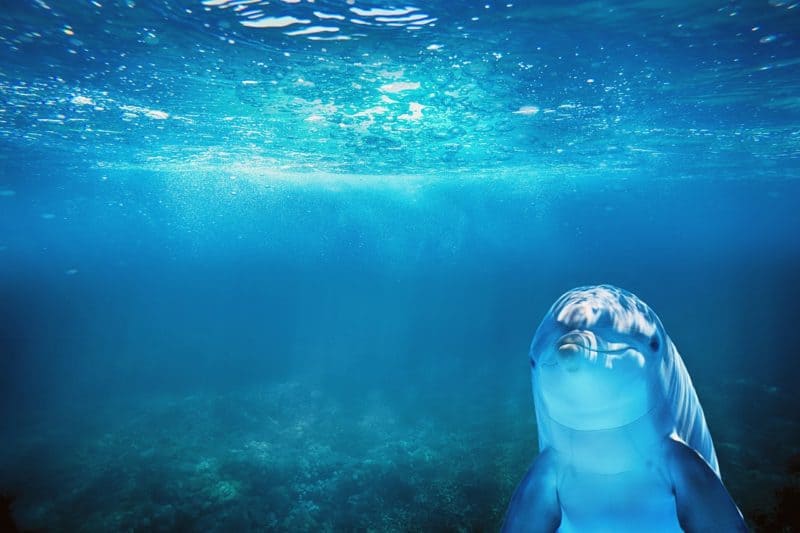 The Dubai Dolphinarium is one of the attractions in the city, with attractions such as the Coral Reef Aquarium, Fish Farm, Gatorville, and a research therapy centre. They also provide the option of swimming with dolphins. It also provides facilities for parties and events. Ski Dubai, Dubai Miracle Garden, Ain Dubai, Atlantis Palm Hotel, and other tourist attractions are among the many that draw visitors. Its cost to visit is 41 – 52 AED.
Based on the places and atmosphere, we have different requirements of clothes, accessories, and so, before packing, you should make a list and write all the essentials you will need during the trip and be aware of your luggage safely on the flights. 
Book your safe cheap flights to visit another country to make your life adventurous and happy.