Does Adding an ADU Increase Home Value? (The Answer is Absolutely)
More people have become millionaires by investing in real estate than through any other method. In fact, 90 percent of today's millionaires credit real estate investments for their fortunes.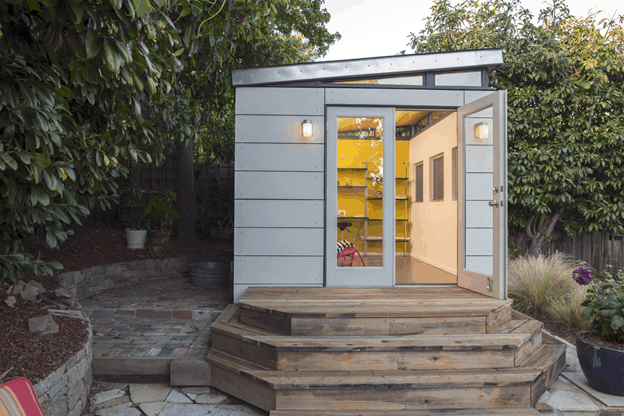 Even if you're not looking to become quite that rich, investing in your home is one of the most reliable methods of wealth-building you can choose. But what's the best way to maximize the value of your home?
Keep reading to find out why adding an accessory dwelling unit (ADU) is the answer.
What Is My Home Value?
When you ask yourself "what is the value of my home?" your first thoughts probably are not monetary. You may think of the safety your home provides or the host of happy memories it houses. You may think of the lifestyle it allows you to enjoy.
All of those things matter, of course. But so does your home's monetary value.
In the average American household, about 25 per cent of total assets are tied up in the real estate. That means that our homes are often the single largest investments that we have.
Knowing how much your home is worth and investing in it with thoughtfulness and intention is essential if you want to get the most out of this powerful investment.
How to Find Out the Value of Your Home
If you don't know how much your home is worth, there are a few easy ways to find out.
Look at your most recent tax assessment
Use an online calculator to get an estimate
Ask a realtor friend or family member to run some comps for you
Any of these options should help you get a solid idea of what your home is worth.
What Happens When Your Home Value Isn't What You Want It to Be?
What do you do if you crunch the numbers and discover that your home isn't worth what you think it should be? Your first impulse might be to renovate or to invest in pricey or flashy exterior upgrades. This temptation is understandable.
In reality, however, it is rarely a good choice. Many common home renovation projects are expensive but offer little return on investment (ROI). Spend $47,000 on an upscale bathroom remodel, for instance, and you'll be lucky to see a return of $20,000 in increased home value.
With home trends constantly changing, there's also a real risk that the custom upgrades you spring for now will be out of fashion and have lost their value by the time you're ready to sell your home. Moreover, anyone who has done a home renovation project knows that once you start taking apart the interior of your home, things inevitably spiral. The process takes longer, costs more, and gives you more grey hair than you ever expected.
Fortunately, there is an alternative.
How to Increase the Value of Your Home the Smart Way
Accessory dwelling units, or ADUs, have been gaining traction in the real estate market and it's easy to see why. Unlike other home renovations, these hit all the sweet spots.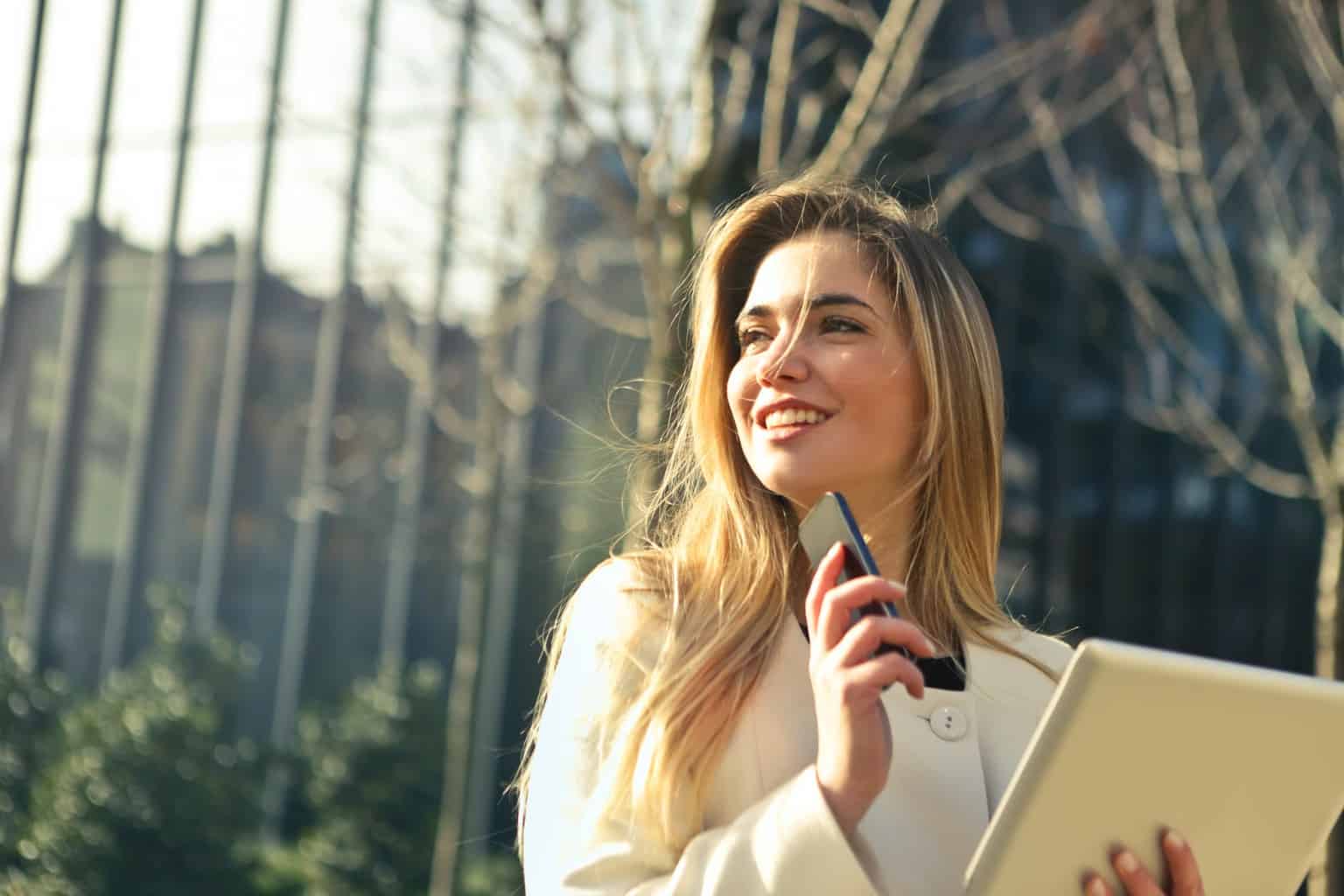 They offer flexibility
They create usable square footage
They can save you money
They can generate income
They're fast, easy, and convenient to install
They increase property value
The potential ROI is superb
Flexibility
ADUs offer the kind of flexibility that standard home additions do not. As separate buildings, they are ideal for individuals who want space and privacy in any form. This makes them equally great as:
Guesthouses
In-law apartments
She-sheds
Man caves
Art studios or workshops
With so many possibilities, the ADU can serve multiple purposes over time. This allows it to accommodate your family as life changes, and it will offer the same appealing benefit to future buyers. This pushes up the appeal and value of your property.
Square Footage
Interior design trends change. The value of useable square footage does not. Adding attractive and functional square footage to your home with an ADU reliably increases your property's value.
Saving Money
ADUs can save you money in a variety of ways. They can house elderly parents or adult children who need independence but also benefit from staying close to family. Alternatively, your ADU can spare your office or workshop rental costs and transportation expenses by serving as an on-site workspace.
Generating Income
Family sizes have been dropping for decades, and Americans are more mobile than ever. As a result, tiny house living has become all the rage. It is especially popular in states such as California, where the housing market is painfully tight.
By renting out your ADU, you can generate a steady passive rental income with a minimum of investment and fuss. This income can help you live the lifestyle you want or help you reach other financial goals. This alone makes their ROI superb.
Convenience
ADUs cost far less to acquire than traditional properties. Prefab units can minimise the planning and other groundwork necessary, which saves you time and money as well. In many cases, cities are pre-approving certain types or styles of units, which can streamline the process even more.
Since they are located on your property, ADUs are also simpler and more convenient to oversee and manage than other types of investment properties.
Increased Home Value
For all the reasons above and more, there's no question that if you are exploring options on how to add value to your home then adding an ADU is the way to go.
On average, adding an ADU increases your property value by between 20 and 30 per cent. In cities with extra tight housing markets, an ADU can boost your property value by as much as 50 per cent!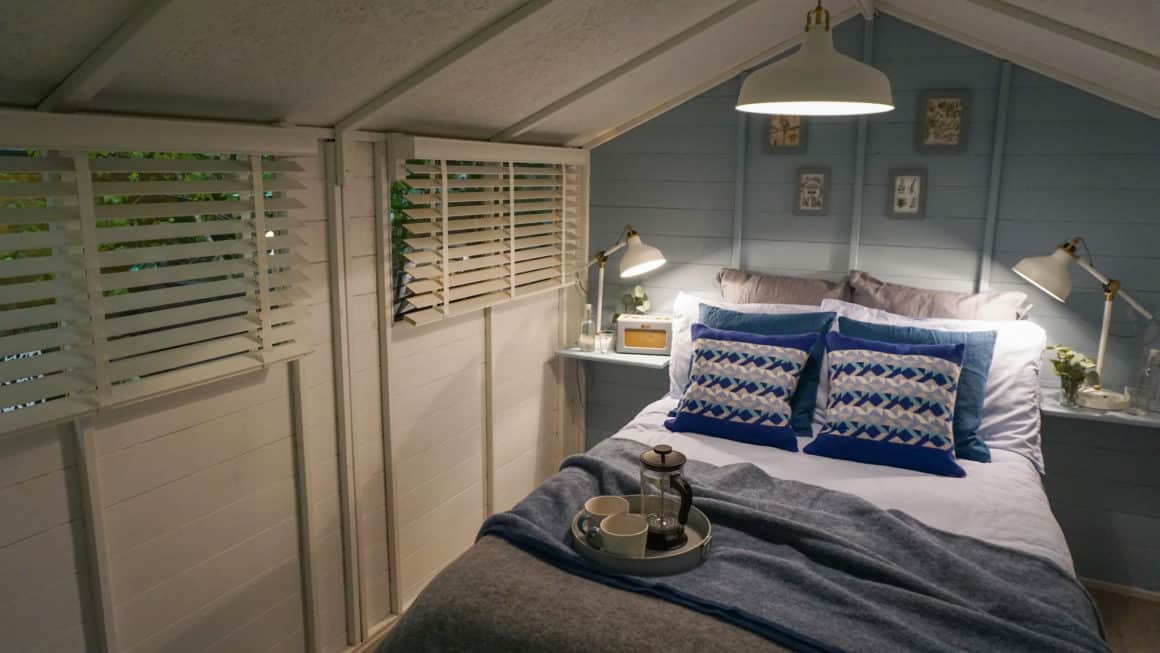 This increase in value is not dependent on interior design trends or other fickle factors. It is enduring, giving you peace of mind in your investment.
Cost
How much do you need to invest in an ADU to get this fantastic ROI? Unfortunately, it's hard to say exactly.
ADUs can range in size from 250 square feet to around 1,200 square feet. High-quality prefab units start at around $75,000 and can run as high as $400,000 each.
Final costs can vary depending on:
Choosing stick-built vs pre-fab
The size and style of unit you choose
Local government permitting fees
Availability of utilities
How much site preparation you need to do
How much assistance you need designing and constructing your unit
One thing is consistently clear, however. Well-planned and well-constructed ADUs pay for themselves quickly and remain a great asset for as long as you own your property.
ADUs and the Law
Does an ADU sound like the perfect answer to your questions about how to increase home value? If so, you're probably already wondering about the technical and legal aspects of things.
Who can build an ADU? Do you need a permit? These are good questions, and the exact answers can vary slightly from city to city.
Here are the basics.
Who Can Build an ADU?
If you own your property, you can generally build an ADU on it without issue. Renters and other people who do not own the property on which they live will have a harder time of things. Even for owners, there is some fine print, however.
For example, the law often requires that ADUs be built only on lots that already have existing buildings. You may or may not be able to sell the unit separately from the primary house, depending on the rules in your jurisdiction. In all cases, you will need a permit before you begin building or install the unit.
Some municipalities also require that your ADU have a dedicated parking space unless you live within walking distance of public transportation or your property is within a designated historic district.
Your ADU may be subject to minimum and maximum size limits if you intend to rent it out as a dwelling. You will also have to meet basic safety and code requirements. You can find a full rundown of the legal requirements for ADUs at https://actonadu.com/blog/san-jose-adu-requirements-2020-what-you-need-to-know-about-building-an-adu.
Legally, ADUs are managed at the local level. So if you have additional questions about what you can and cannot do in constructing and renting out a unit, check your local government's webpage for details.
With so many municipalities going out of their way to encourage ADUs in hopes of easing the tightness of the housing market, you may be surprised to discover just how little you need to get started.
Getting Started
Adding an ADU to your home offers huge potential benefits, but it isn't the only smart financial move you can make for your family. Check out my other great financial resources and learn more ways you can fuel your dream lifestyle today.