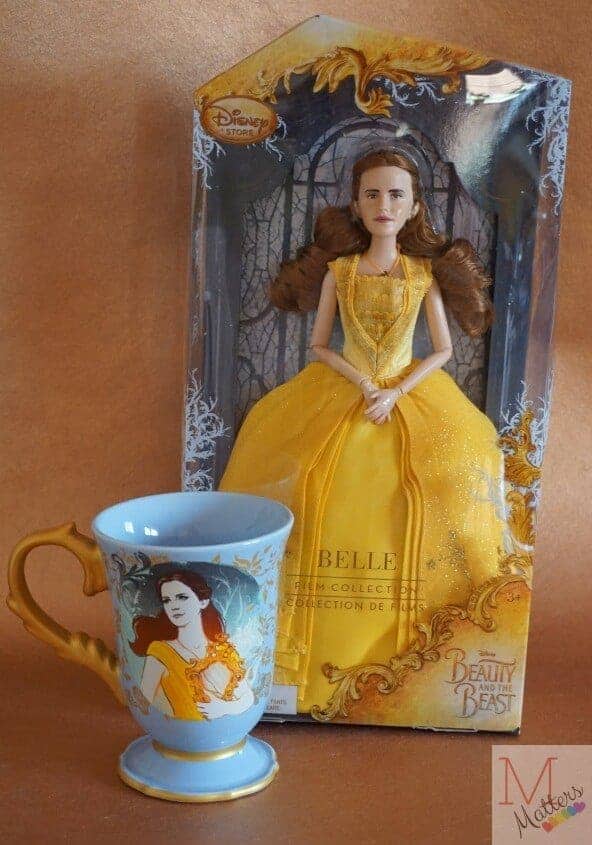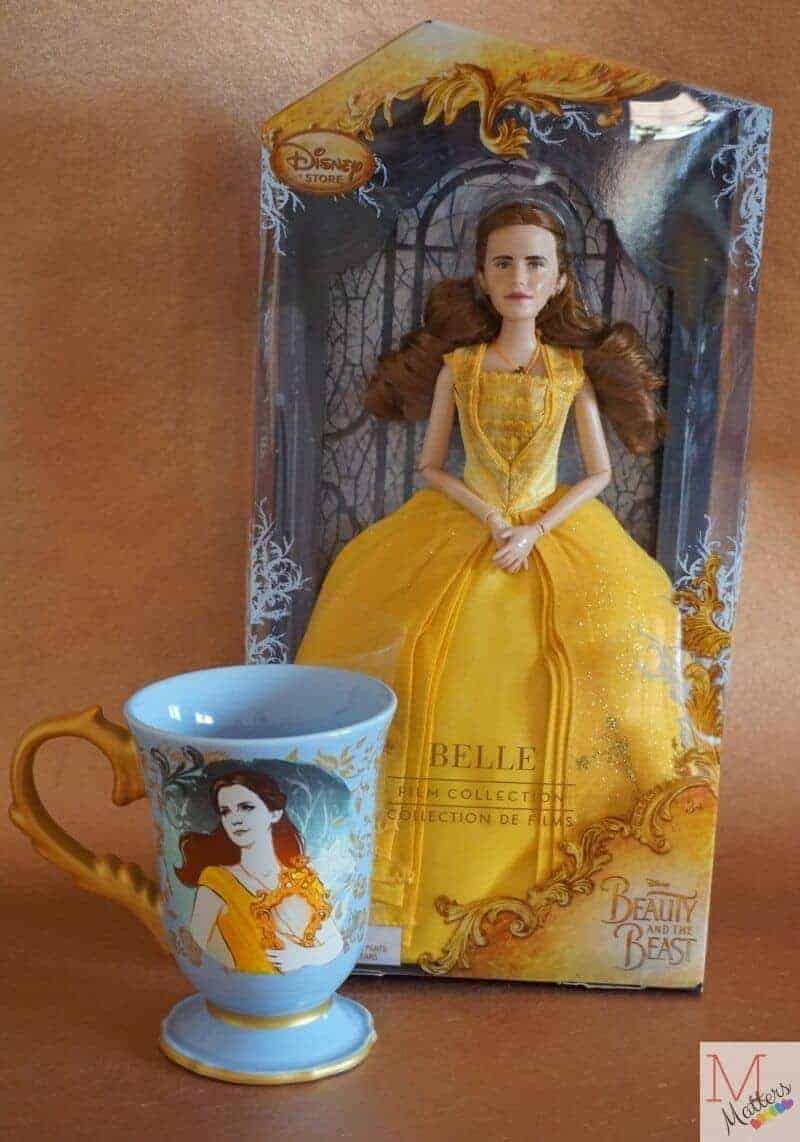 Disney Store – Beauty and the Beast
Today marks the eagerly awaited release of Disney's NEW live-action film Beauty and the Beast in UK cinemas. I can't wait to take the Beans to see it, I'm such a big kid myself. To accompany the film Disney Store has launched an exciting range of new products including toys, dolls, costumes and accessories. The Beauty and the Beast range is inspired by the exciting new version of the classic tale about Belle (Emma Watson), a bright and independent young lady who is taken prisoner by the Beast (Dan Stevens). It doesn't take long for Belle to discover the true beauty hidden within the Beast and true love blossoms.
Belle Doll – Beauty and the Beast Film Collection ~ £28.99
The Belle Doll shows an incredible likeness to Belle/Emma Watson although I'm not sure it properly conveys her beauty, even complete with her freckles. The head is slightly out of proportion to her body but this is something an adult notices not a child, Little Bean was more interested in her hair and in complete adoration of her beautiful dress which is stunning and full of detail as you would expect of a Disney doll.
The poseable arms and hands make her a fun doll to play with especially if you have the Beast figure too, perfect for placing them in dance hold so that they may waltz around the playroom.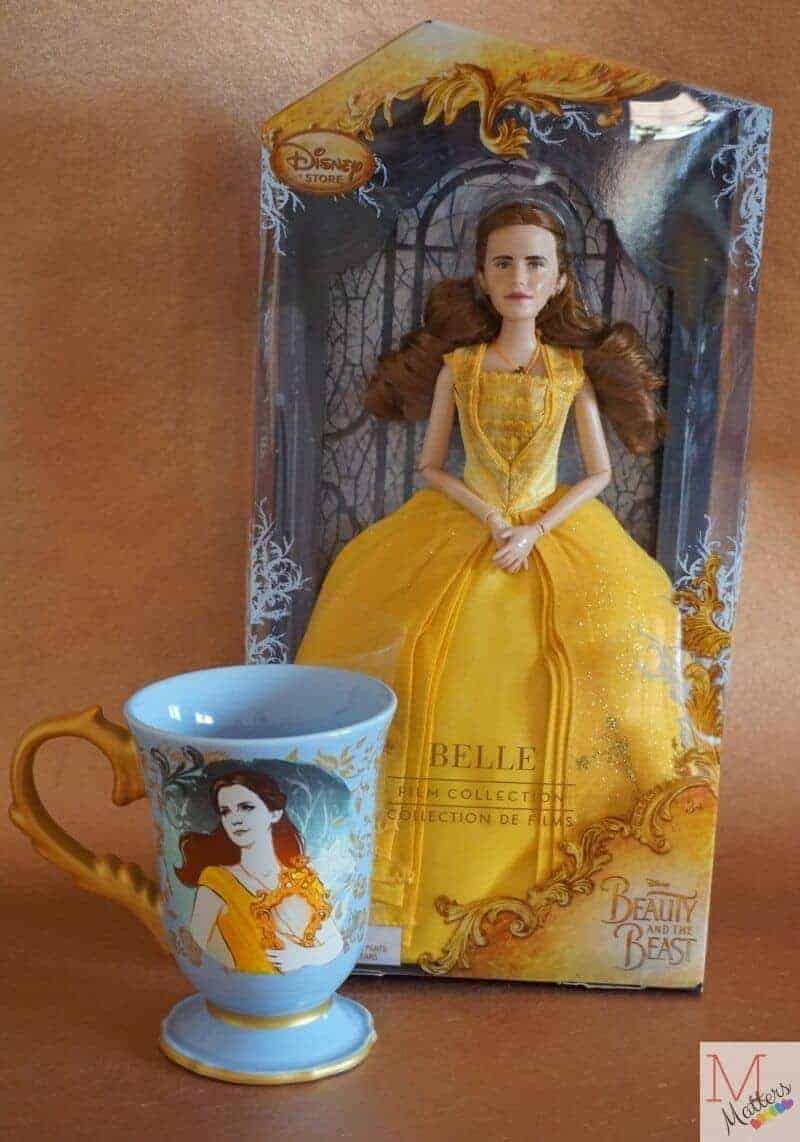 Beauty and the Beast Belle Mug
Now that Little Bean is older she prefers to use a 'grown-up' cup and so was very excited to receive this Beauty and the Beast one with Belle motif. She said the Belle Mug reminds her of Chip from the film (minus a chip of course). It is quite a heavy mug, not fine bone china though if that is what you are looking for there is an English Ladies Co. Bone China Belle Tea Cup and Saucer.
Little Bean's Wish List
Pop figures – Belle, the Beast and Mrs Potts and Chip set.
Beauty and the Beast compact mirror
Belle Deluxe Celebration costume dress
Beauty and the Beast Collection
The collection also contains an impressive children's dress-up range, including Belle's white celebration dress embellished with 3D flowers and an exquisite yellow ball gown. No outfit is complete without matching accessories, such as a gold tree pendant resembling the jewellery worn in the film and a rhinestone compact mirror. The unique products can be purchased exclusively in select Disney Stores across the UK or online at www.disneystore.co.uk.
Disney Store Fun
To celebrate the product launch, Disney Store will run a series of family-friendly Beauty and the Beast themed in-store activities just in time for half term, starting Saturday, 11th February. Each guest will be given a maze where they must help Belle complete a series of challenges, such as Spot the Difference and Match the Character, and save her friends from becoming household objects forever, before the last petal falls.
DISCLAIMER: We were sent the above products in exchange for our honest opinion. All words and images are my own and may not be copied without my permission. I have not been instructed what to write.