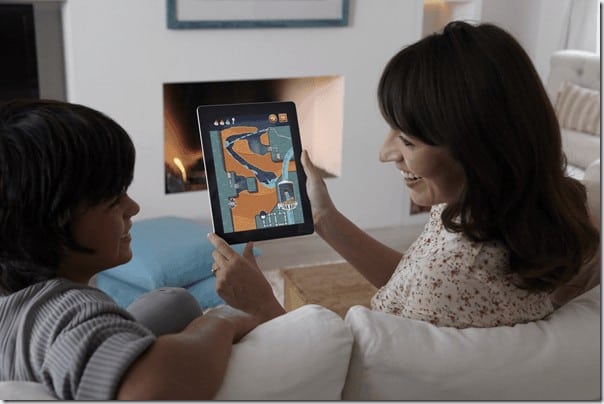 Disney has so much to offer . . .
Do you ever feel like Disney was around before time began? I do, it's just one of those names that you can't ever imagine didn't exist, a bit like once you have children, you can't imagine what life was like before them. There is something about Disney that conjures up a magical feeling in the pit of your tummy, every time we go to London the children will beg and plead with me to take them to the Disney Store and when they see Disneyland advertised on TV and DVD's their faces just gape at the screen in awe, much as mine did when I was a child, sadly that is one trip which I think we will never be able to afford with four children.
BUT that doesn't mean that we still can't enjoy the magic of Disney from our own homes, there are so many new ways to bring Disney home this Christmas.
Disney Apps
When I was two years old I probably enjoyed playing with dolls and teddies and puzzles, but today our pre-schoolers are more tech-savvy than their Grandparents. Beanie Boy gets so excited when I tell him that he can play on the iPad for 20 minutes and even with Apps that I have only just downloaded, he has them sussed within minutes. There are lots of Disney Apps to choose from including free and paid Apps. Some of the best ones being Where's My Water, Temple Run: Brave and Tap Tap Revenge.
Brave The Video Game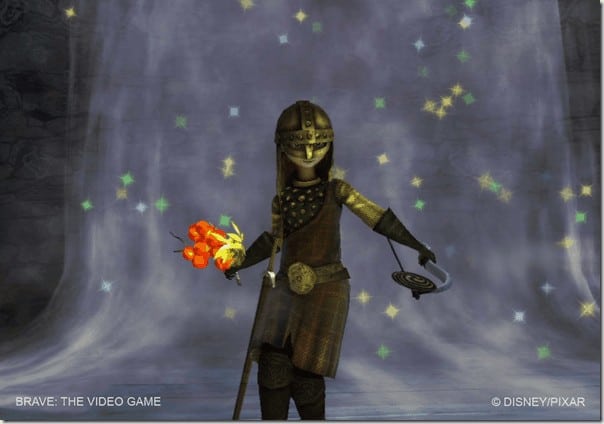 Disney's newest offering this summer was Brave. Little Bean was desperate to go and see it at the cinema but for one reason or another we never actually made it so DVD it will have to be. This hasn't dampened her enthusiasm for the fiery haired character though, she still has her eye on everything Brave and one such thing is Brave The Video Game which we were given last week when we attended Disney HQ for a blog event. Available for Xbox 360, PlayStation 3, Wii, Nintendo DS and Windows PC/Mac. Little Bean still hasn't quite got to grips with the controller for the Wii (yet she was a whizz on a friend's Xbox recently?) so she hasn't been able to fully appreciate the game when she can play as Merida and other characters from the film. In the game you get to change your destiny and challenge fate as you battle your way through the rugged landscapes of Scotland. This is actually a PEGI 12+ Game so it's waaay too old for Little Bean but try telling her that! As long as her character fires a few arrows and jumps around she is happy. I think this is a game more suited to Curly who can solve the puzzles set for him and loves nothing more than to fend off a few bad guys with a bow and arrow!
Club Penguin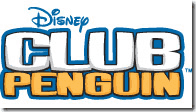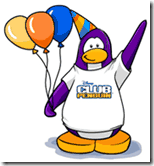 This has been a staple in our house for a while now as Curly is a big fan as it is a virtual world where he can interact with friends, explore and play games. This is one activity I can always guarantee will have bouts of laughter ringing out through the house as he gets his penguin to do a crazy dance or take part in a mad snowball fight. This is a safe place for kids to have fun online whilst giving parents peace of mind.
Disney Princess My Fairytale Story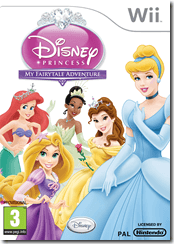 You may recall we recently reviewed this game. A real winner for your little Princesses this Christmas as they get to enter the enchanted worlds of Rapunzel, Cinderella, Belle, Ariel and Tiana to break the spell which has been cast over the enchanted kingdom. Playing as the Fairy Godmother's Apprentice they will take on missions, play mini-games and earn gems in their quest. Mini-fashionistas will also love the opportunity to change their character's appearance whenever the mood takes them.
This game is available for Wii, Nintendo 3DS and Windows PC/Mac.
Disney Epic Mickey 2: The Power of Two
We were able to have a sneaky preview of this game last week, unfortunately I think this one was more up Curly's street than Little Beans as she was too involved in getting her face painted. Epic Mickey 2 is the eagerly anticipated follow-up to the very popular game from 2010. Set for release on 23rd November 2012 just in time for Christmas this game is sure to put smiles on the faces of the Christmas recipients.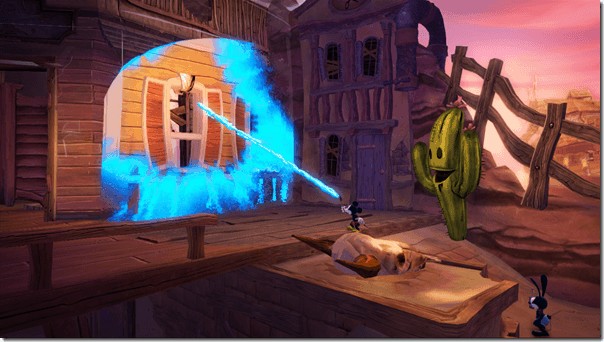 Mickey Mouse teams up with Walt Disney's first cartoon character Oswald the Lucky Rabbit in an epic battle to save Wasteland, an alternate world filled with 80 years of characters and theme park attractions.
Oswald the Lucky Rabbit will have a voice for the first time ever in Epic Mickey 2 as he was regarded as the most popular silent cartoon character of the 1920's. He starred in 26 cartoons before Disney lost the rights to him until 2006 when he was returned to his rightful home.
Another 'first' for a video game is that Disney Epic Mickey 2: The Power of Two is that it can be described as a 'musical'. Throughout the adventure characters will advance their game play through the power of song with original music and lyrics.
DISCLAIMER: We attended a Disney Blog event where we were given a copy of Brave The Video Game and provided with lunch for the purpose of this post. All work is my own and may not be copied without my permission.