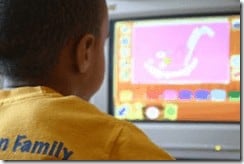 With the internet and everything that comes with it becoming increasingly more prominent in the family home, parents of children who are technological aware are realising they have one more thing to worry about when it comes to protecting their kids. The age at which kids should be exposed to and taught about the internet is one for another discussion, but it's commonly accepted that denying your kids access to the world wide web can have implications when it comes to using computers at school, with a lot of teachers reporting that kids are being held back.
The truth is that although there are a wide range of inappropriate websites, phishing scams and dangerous instant messengers lurking round many corners of the web, this should not discourage parents when it comes to educating their children about technology and allowing them access to the greatest educational resource the world has ever known. With the wide range of multimedia educational websites available for kids (which are improving year after year), along with the benefits of growing up using the internet from a young age, parents should be actively engaging their children with the internet, not running from it.
The good news is that there are a couple of tools that can help parents ease their worries, and make computing and the internet a safer place for the whole family. But although these tools are a huge help, they shouldn't be used at the expense of an open and early discussion about internet safety and the dangers of the internet. This should include talking about the need for strong passwords, avoiding talking to strangers on any site, and the importance of not revealing personal information via email, social sites or instant messages.
With all that in mind, parents still can't be watching their kids every minute of the day, and we all know that a couple of misplaced clicks online, can lead us to sites that can be less than ideal for children's eyes. Thankfully, this is where Parental Control Software comes in.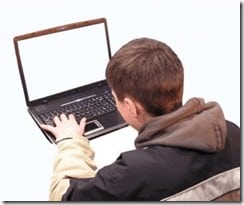 Parental Controls come in a variety of forms that all have a slightly different way of working. For the most part though, you can install the software on the computer your kids use, and when activated (and password protected) any web page will get scanned before it's shown for certain adult related keywords, which are usually customizable by categories like violence, gambling, hate speech etc. If anything deemed inappropriate is found during the scan, the page will be blocked, if not the page shown.
Parental Control Software is widely used by parents and is available from many companies, all of which have their own take on the features they think the software should incorporate. Many offer a catalogue of websites, for example, that act as a portal for your kids to browse from; only these websites will be shown, all others will be blocked. Parents will also be able to customize the settings themselves depending on how strict or lenient they want to be.
Gecko Parents provides a number of tools, software and information for parents, including Parental Control Software and Computer Monitoring Software, available from their website.
DISCLAIMER: I have not been compensated for this post.