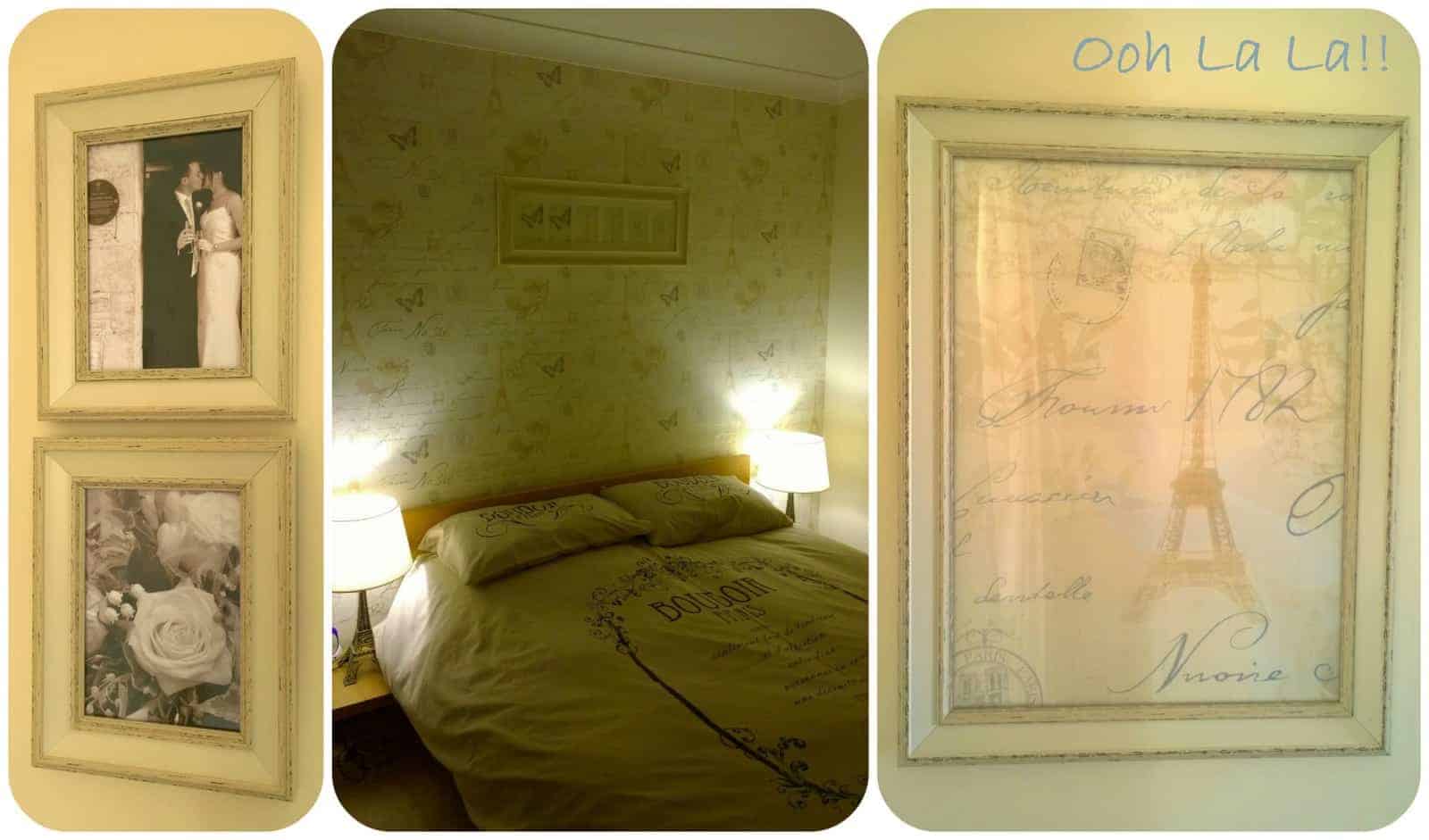 It was a little remiss of me to not take a 'before' photograph of our bedroom but basically it was a magnolia box with plain cream bedside lamps and colour was thrown in via various different duvet covers. It has been our intention for some time to give our bedroom a makeover since it is the only room in the house that we haven't really done anything with since we moved in over 3 years ago.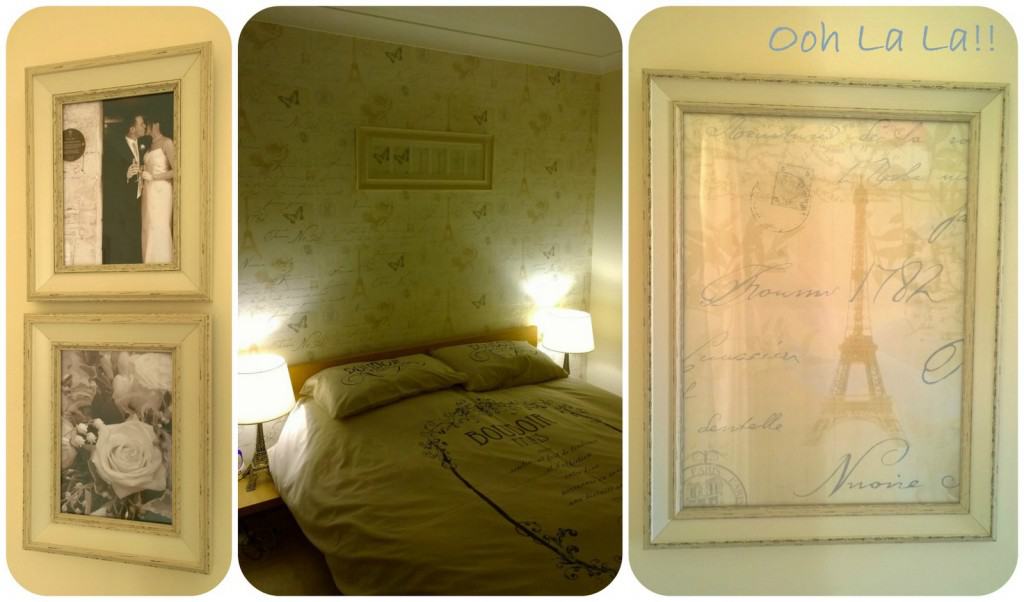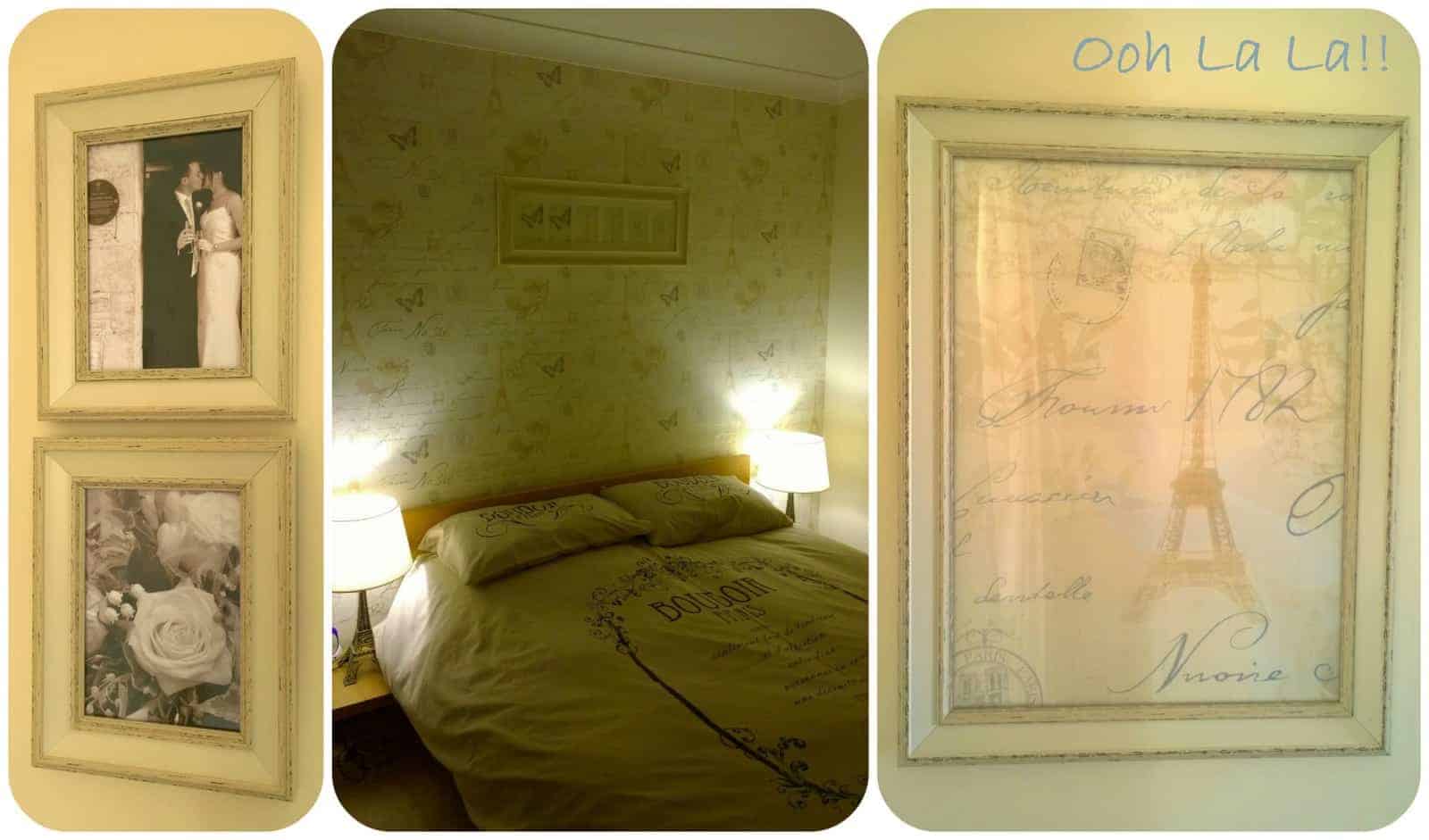 When we started to look for ideas, we didn't really know what we wanted. First we thought ultra modern, then bright and bold and then we saw this wallpaper in B&Q and knew instantly it was what we wanted. We have had it tucked away for a couple of months now and have been gathering ideas on Pinterest but when we returned home last Saturday I decided it was time to dust off the pasting table and get to work. We managed to do most of it on Saturday evening once the children were in bed and then finished off the last couple of drops on Sunday morning.
We already had the picture frame and it fitted well with the colours in the wallpaper so we decided to keep it and cut out elements of the wallpaper to go in the frame. We have bought a couple of Shabby Chic style frames from The Range as well as Eiffel Tower bedside lamps. We would love to change out bed to a statement white one and replace our wardrobes but that will have to wait for a while until we can afford to get something new. We are both suffering from bad backs with thanks to our current bed so we are watching the likes of Ebay to see if we can replace it sooner rather than later.
On the whole we are both very pleased with our new-look room, it feels very warm, relaxing and romantic. Isn't that what a bedroom is supposed to be about?