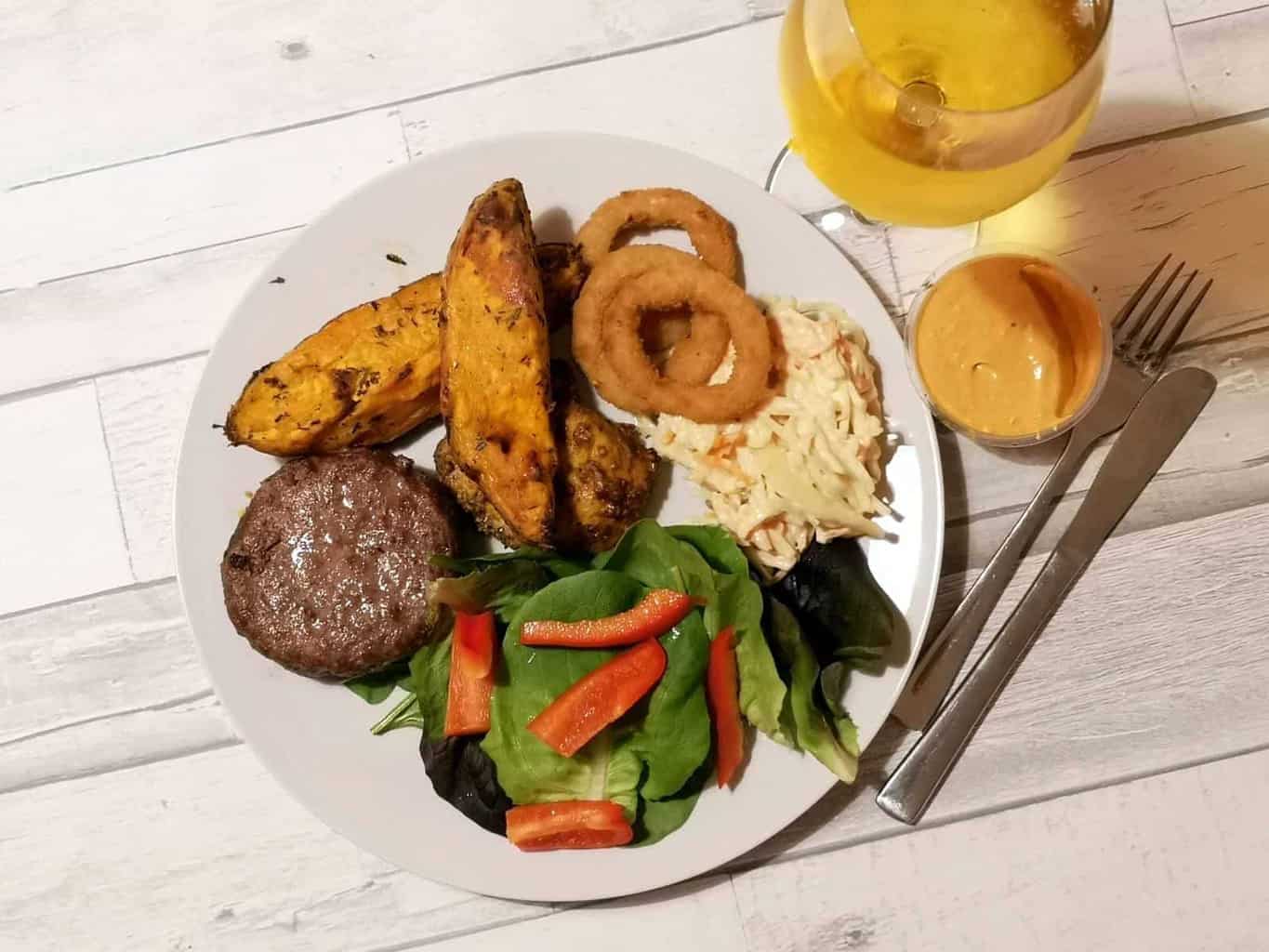 Date night courtesy of M&S Food
Date nights can be tricky once you become a parent unless you have family and trusted friends on tap to offer their babysitting services you have to rely on finding someone who you feel comfortable leaving your most treasured possession with. Simon and I both think it is very important to keep 'dating' after children so that you don't lose sight of who you are as a couple, so if we can't get out for a date then we organise a 'date in'. This month we recreated one of our favourite meals from The Handmade Burger Co at home using none other than a selection of items from the M&S Foodhall in Bourne.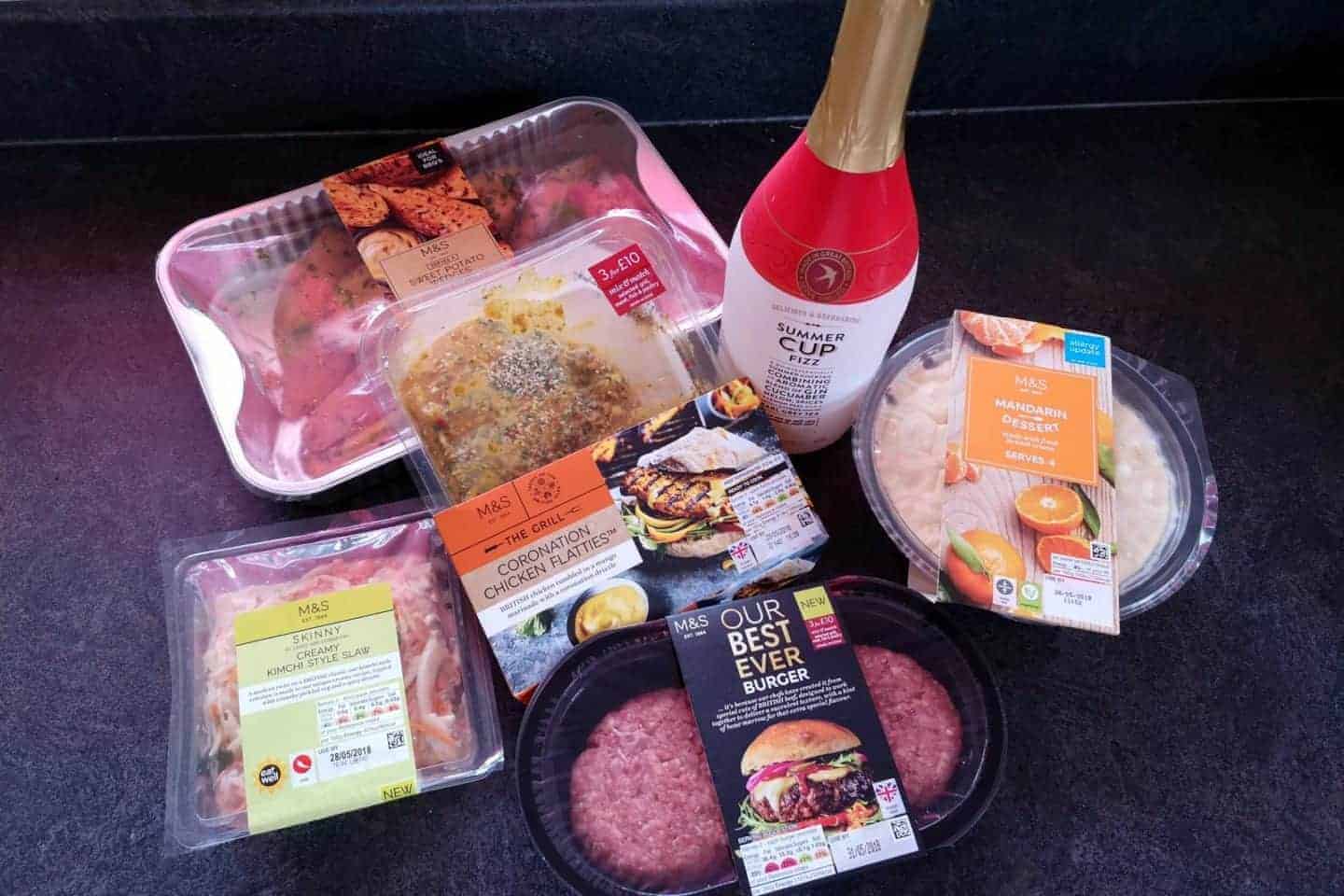 No starters, please
Simon and I are both working hard at the gym right now and trying our best to eat healthily so we opted to forgo a starter in favour of a cheeky dessert. Nothing to see here, please move on.
The main event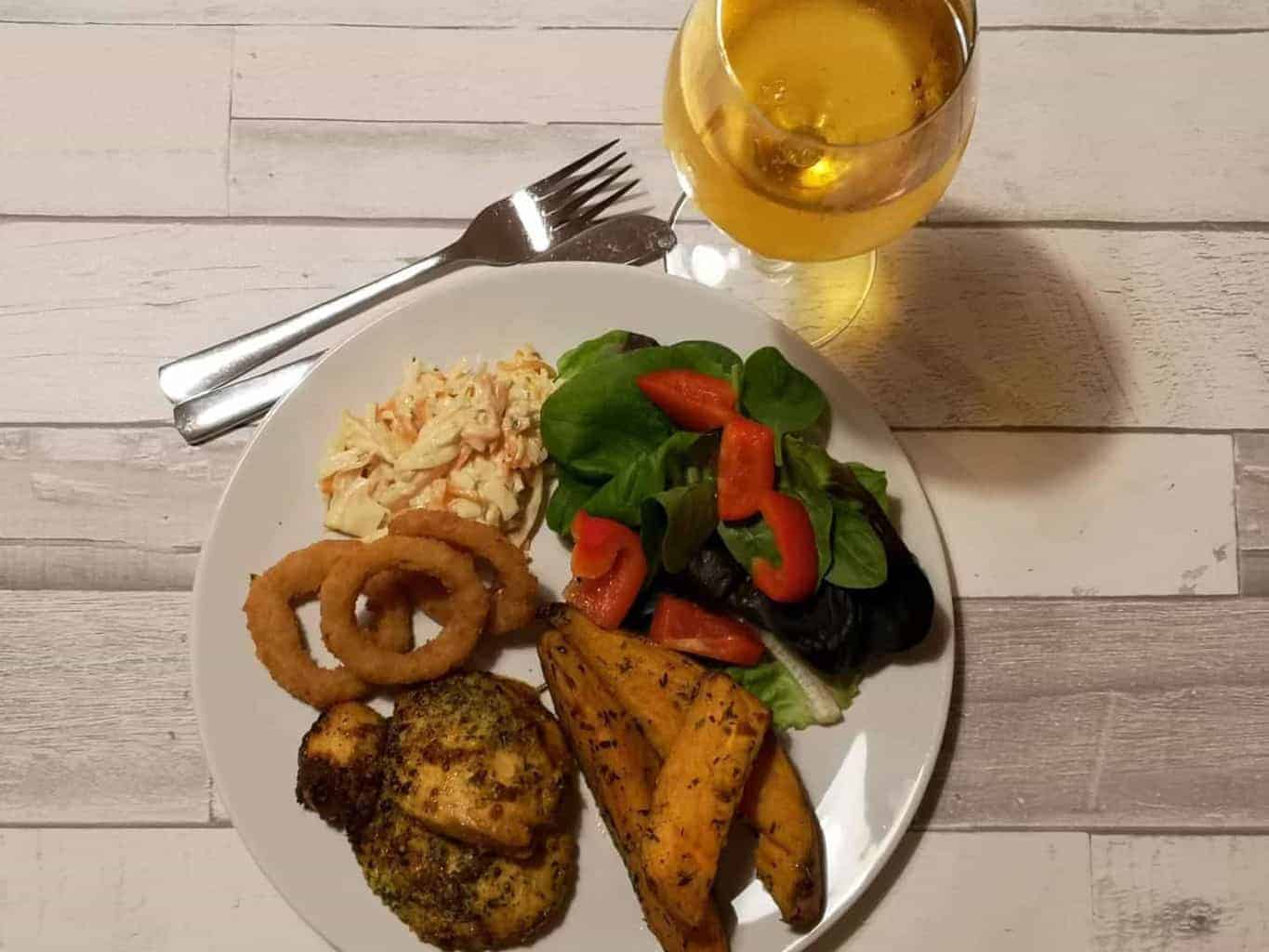 I'm not actually a fan of burgers so I went with the Coronation Chicken Flatties instead served with Sweet Potato Wedges, Creamy Kimchi Style Slaw and then we topped it off with some Onion Rings and Salad. The Coronation Chicken Flatties were delicious succulent chicken tumbled in a mango marinade with a coronation drizzle. The Kimchi Slaw isn't something I have tried before but definitely would again, it had a lovely kick to it and worked well with the chicken.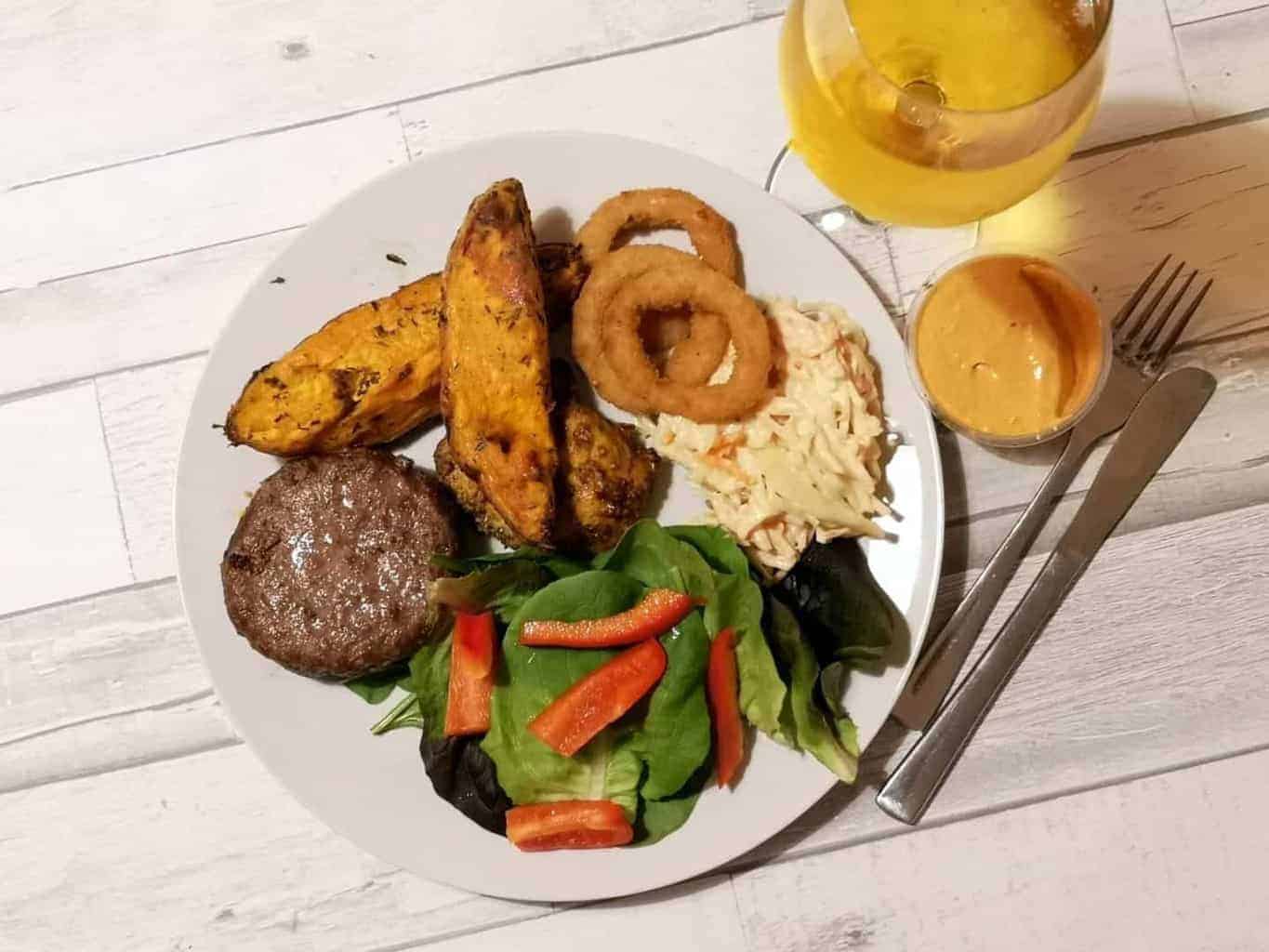 Simon had the Our Best Ever Burgers (and sneaked a piece of my chicken onto his plate) also with Sweet Potato Wedges, Slaw, Onion Rings and Salad. He said that he had to agree these burgers was the best he had tasted and would definitely be adding them to the shopping list for our next BBQ. It's worth noting that M&S announced their beef traceability campaign which essentially means that 100% of their beef can be traced back to the farm and individual cow it came from – we like that very much!
Just desserts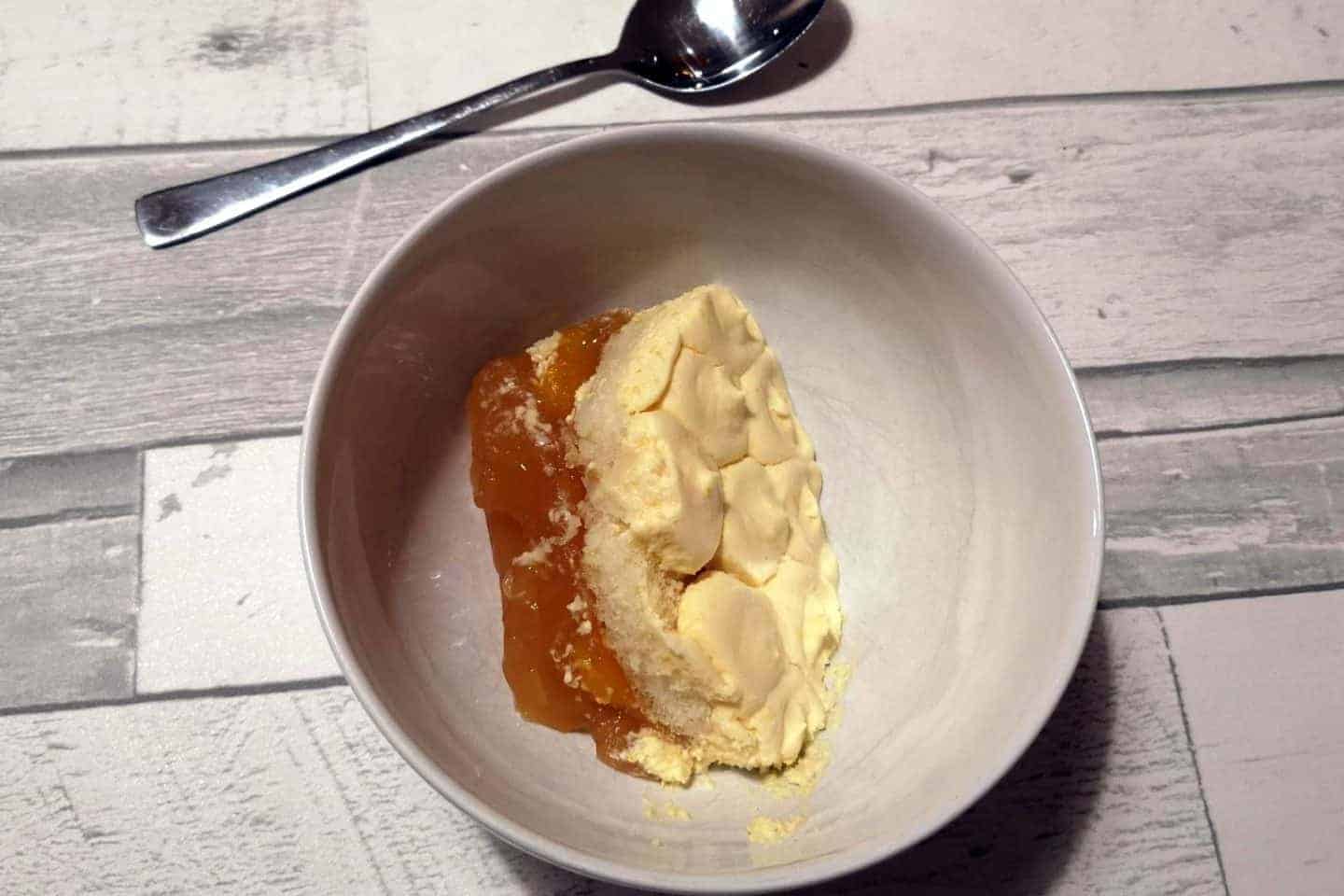 I know we shouldn't really be having dessert when we are trying to eat healthily but remember this is 'date night' so the rules are slightly different. Shhhh, they just are ok?! As a general rule, I am NOT a fan of trifle BUT this Mandarin Dessert is something else. I am a huge fan of mandarins and this dessert just works perfectly, it screams 'SUMMERRRRRRR' and was the perfect way to finish off a really tasty meal.
We also enjoyed a bottle of Summer Fizz, a quintessentially British summer cocktail combining an aromatic blend of gin, cucumber, melon, spices and lemon peel with a lovely citrus hint of Earl Grey tea. Thanks to the British weather we had to enjoy our date night in the dining room but this meal would have been even more perfect had we been able to eat Al Fresco and sit on the patio next to the fire pit with a glass of fizz whilst we talked the night away. Instead, we snuggled up on the sofa and watched a good film which was just as good.
No excuses
When was the last time you had a date night? Perhaps you want to invite your friends over but you're a shameful chef? No worries, no excuses just pop down to M&S Foodhall and recreate your favourite dish, it's easier than you think, nobody has to drive so you both get to drink and you don't have to worry about how you're getting home – perfect!
DISCLAIMER: We were provided with the food free of charge from M&S Foodhall Bourne in exchange for our honest opinion. All words and images are my own and may not be copied without my permission.