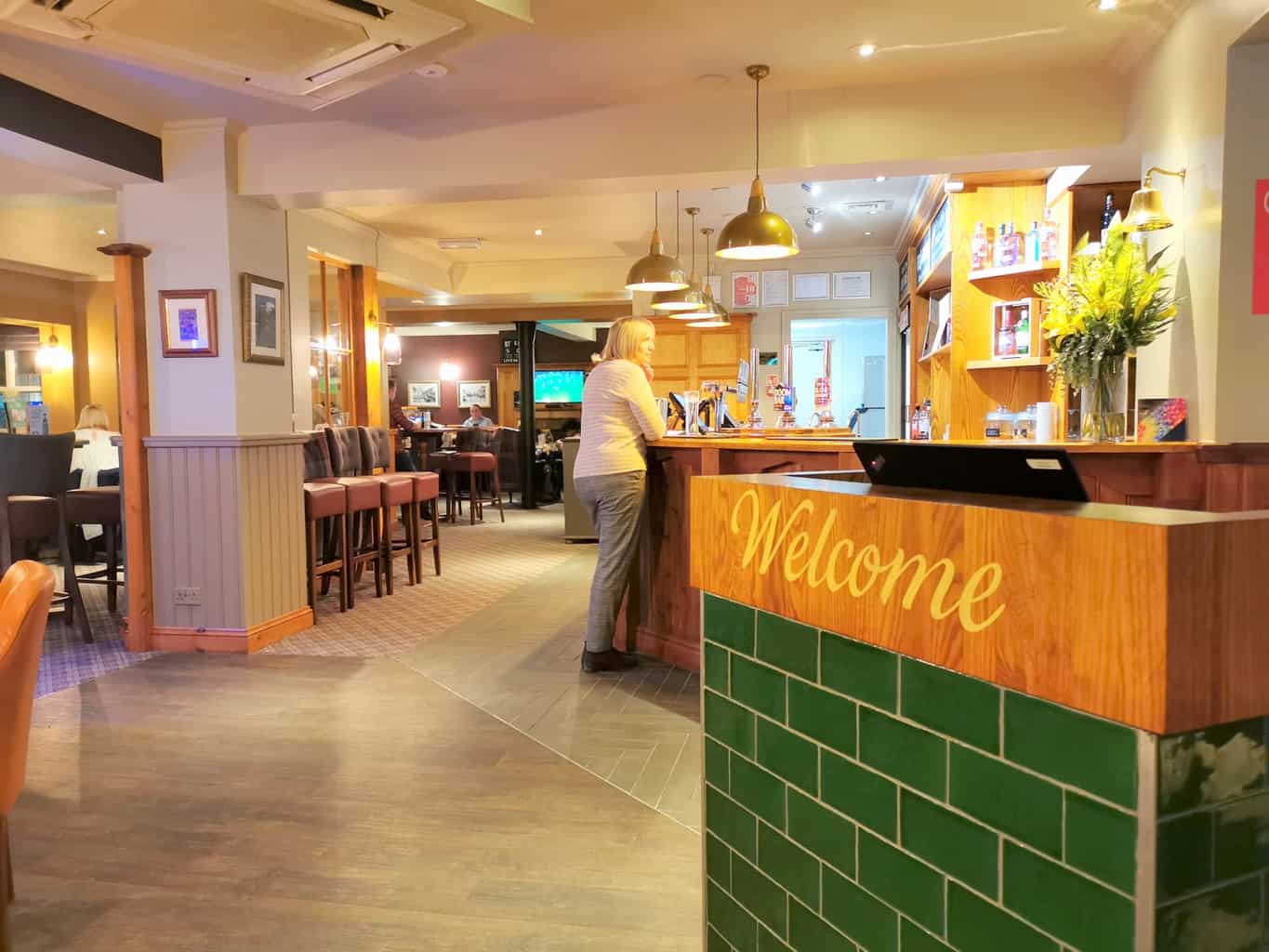 Date Night at the Cookhouse and Pub #ad
Last weekend Simon and I were invited to review the menu at The Highwayman Cookhouse and pub in St Neots.  The Cookhouse brand offers a place to relax, kick back and enjoy good food all day, every day.
First Impressions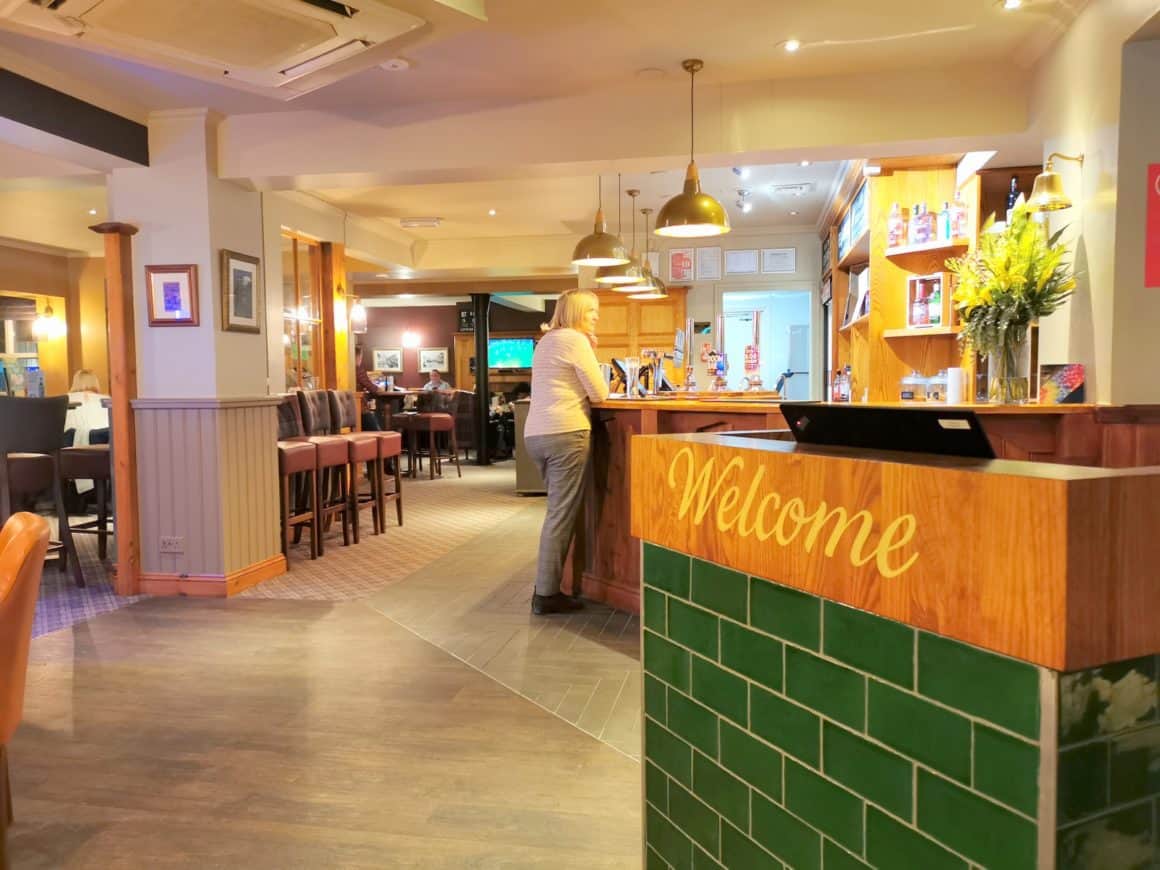 The Highwayman Cookhouse is conveniently situated close to the A1. It is connected to a Premier Inn so there is a large car park providing ample spaces.
Our table was booked for 7 pm and it was already very busy. We were greeted at the door and shown to our seats promptly by the friendly staff.
Menu Choice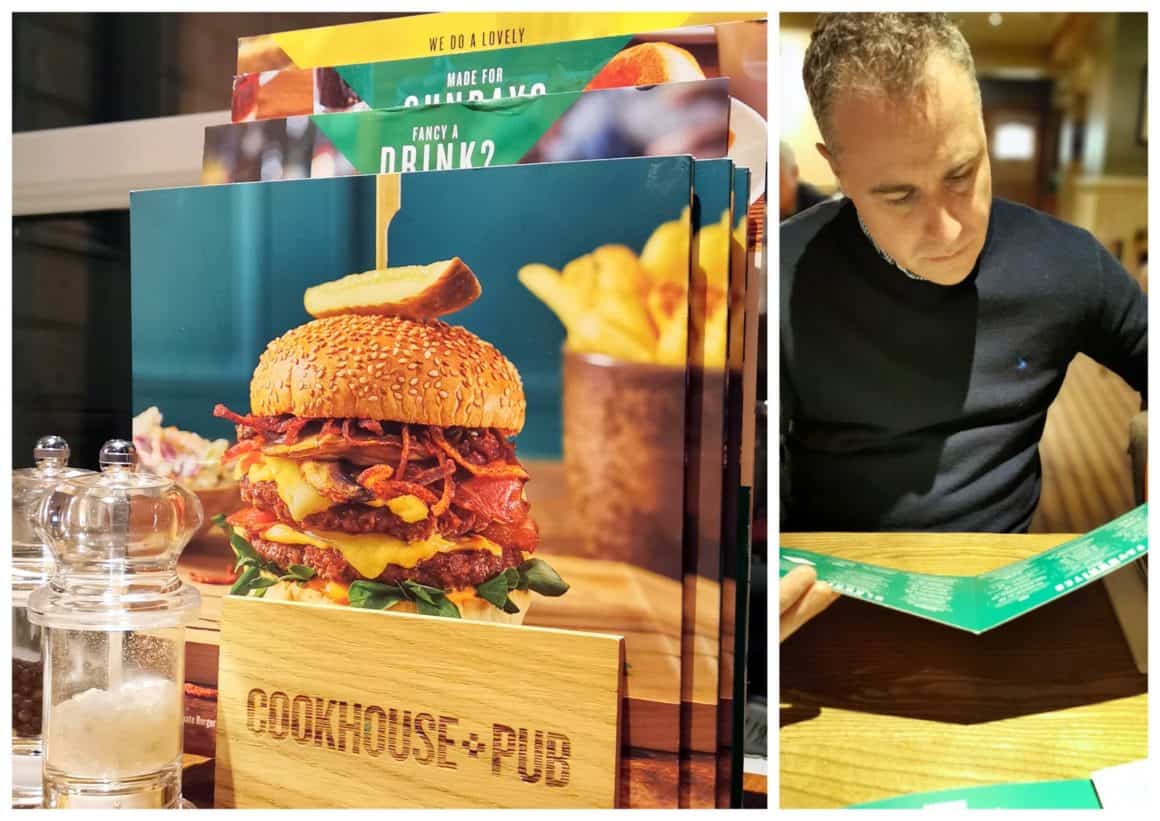 I was pleasantly surprised by the large choice available. From starters and light bites to vegan, grills, burgers and pies, there is something on the menu to suit every appetite.  They also have menus with special offers for daytime, evening meals and my favourites, sweet treats and cocktails! 
Gin O'clock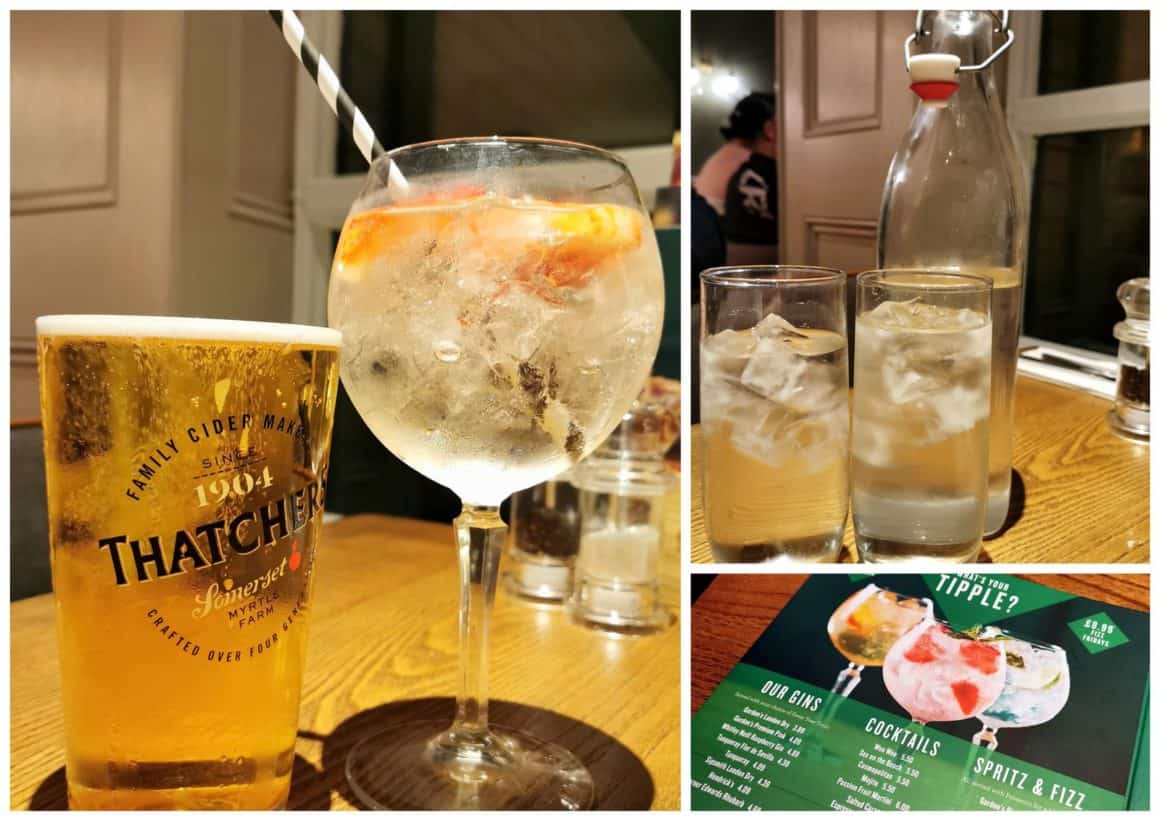 Whilst we took a moment to peruse the menu, the Manager took our drinks order.  As always I couldn't make my mind up about what I wanted, to which the manager asked if I liked gin?  Err hello, YES I love gin!!  He recommended their Whitley Neill Raspberry Gin which hit the spot perfectly.  Simon was designated driver for the evening so he opted for a pint of Thatchers and we shared a bottle of water.
Strictly Starters

I'm always pretty non-adventurous when it comes to starters so I was more than happy with the Garlic Flatbread and Cheese but Simon loves a starter.  He chose the Mushroom and Stilton Bake; flat and cup mushrooms sauteed in garlic and parsley, topped with Stilton.  I must admit when it arrived I had one of those "I wish I had ordered that" moments.  
Chalk and Cheese Mains
Mixed Grill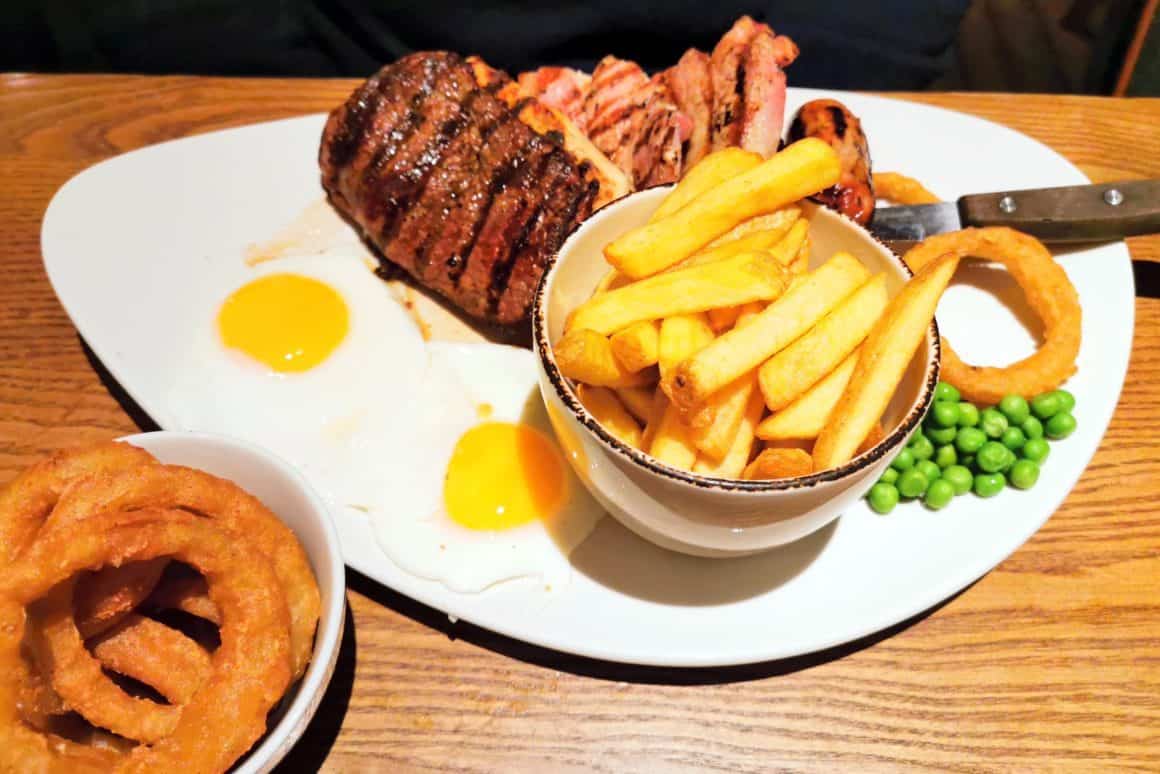 Our choices on mains could not have been further apart, Simon loves a Mixed Grill when we go out since we don't tend to eat a lot of meat at home.  I swear his eyes doubled in size when he saw that he could pay a little extra to upgrade to an 8oz steak to accompany the gammon steak, chicken breast, two pork sausages and two fried eggs.  This was a winning meal in Simon's eyes! 
Fake and Ale Pie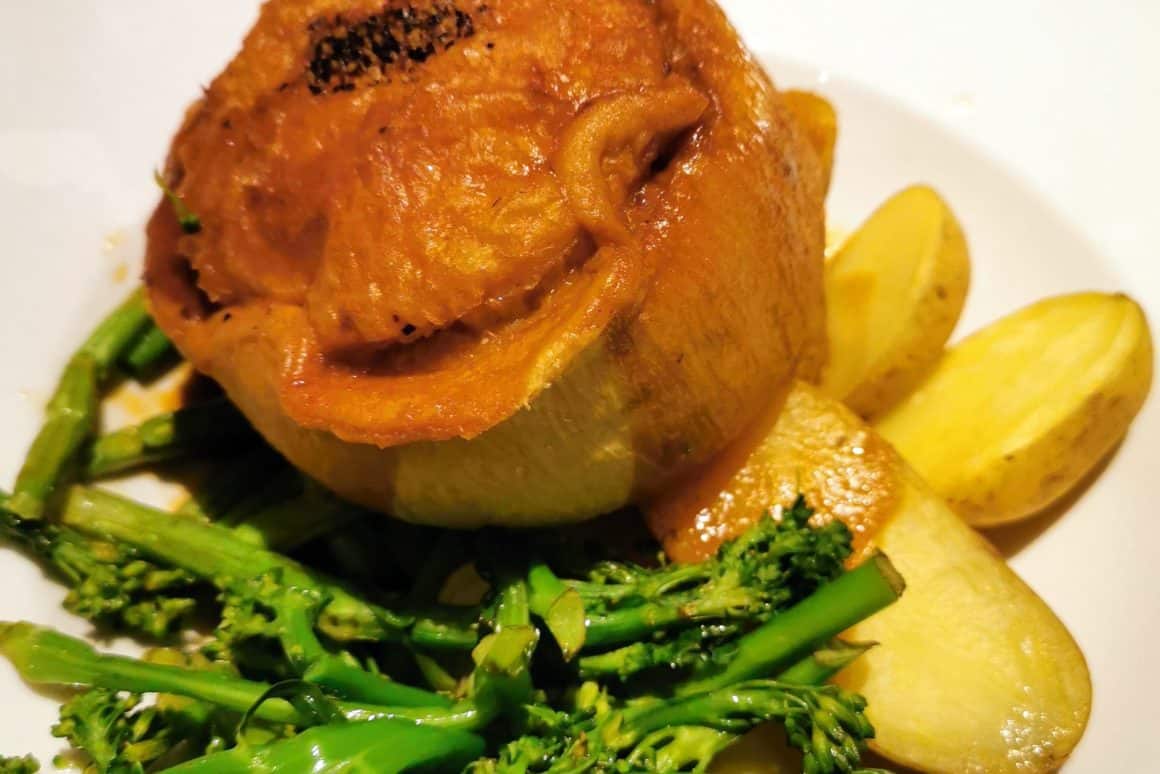 Quite a few times recently I have tried the vegan options available on a menu and have been pleasantly surprised.  It hasn't been a conscious effort to switch to vegan, more so that the menus have sold them to me. This was exactly the case in this instance, I had looked over the entire menu and kept going back to the Fake and Ale Pie.
Fake and Ale Pie; chestnut and flat mushrooms with butternut squash in a rich vegan ale sauce.  Served with boiled potatoes, green beans and unlimited vegan gravy.
I also added a side order of broccoli to add to my 5 a day count! This was one of the most delicious meals I have had for a long time, I really enjoyed the mushrooms and butternut squash in the vegan ale sauce, it was very warming for a cold winter's evening.
Sweet Treats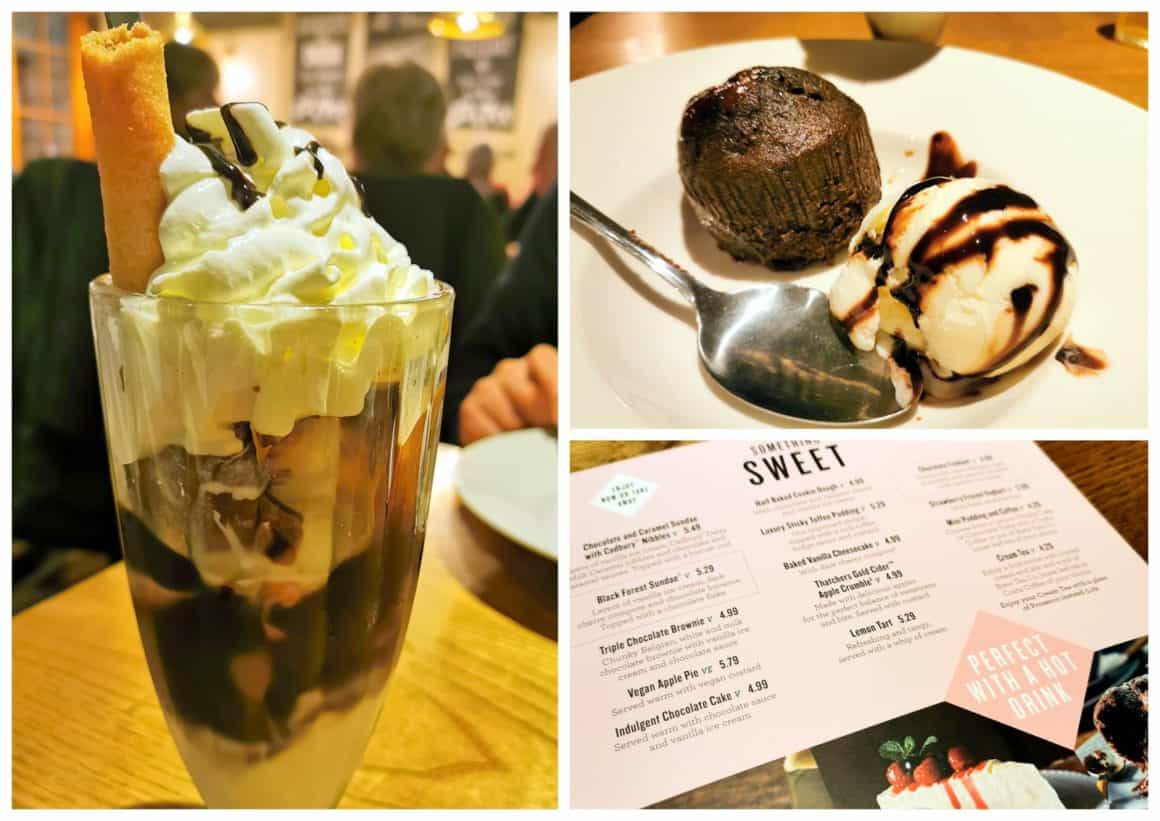 At the start of the meal we told ourselves that we wouldn't even look at the dessert list, we were going to 'be good'.  Well, that went out of the window the second the waitress asked if would like to see the dessert menu and we both said yes! Oh, what strength of willpower we have.
I didn't get past the first entry on the dessert menu, a Chocolate and Caramel Sundae with Cadbury Nibbles.  It was naughty, nice and slightly bigger than my eyes had intended for me but I soldiered on and almost finished the entire dish.  Simon, on the other hand, was the more sensible one of the two and chose the Chocolate Fondant with Ice Cream, needless to say, he finished the lot and required no help from me! 
Service with a smile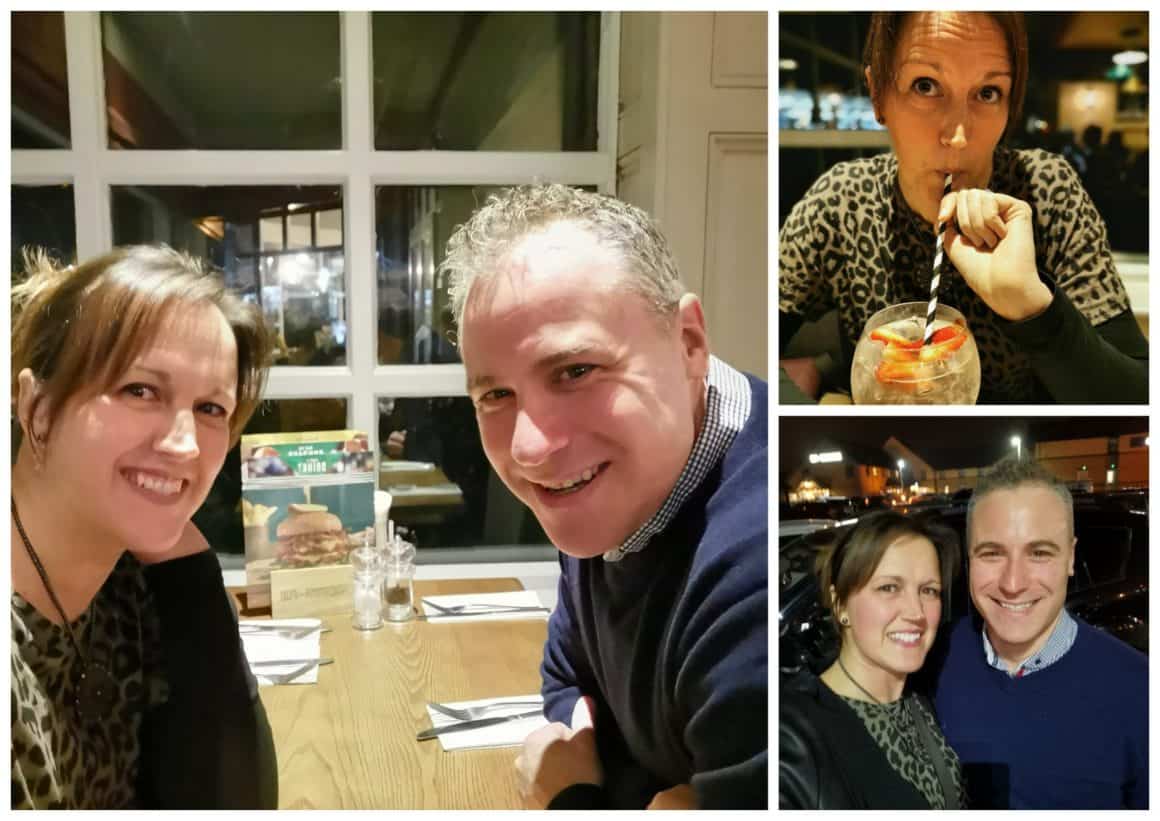 The overriding factor for us, aside from each other's company, of course, was the exceptional service we received from the waiting staff.  From the moment we arrived, to the moment we left, the staff were friendly, attentive and professional.  It was a very busy evening at the Cookhouse but everywhere you looked the customers were happily enjoying their meals.  The staff were friendly and professional with everyone as far as we could see from those tables around us and there appeared to be lots of 'regulars' which I always think is good because it means that people enjoy it so much they keep going back.