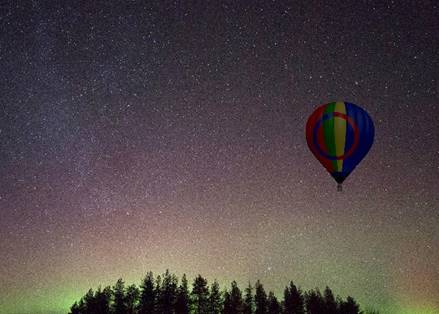 Uncategorised
Aurora Hot Air Ballooning – A new way to get INTO the Arctic night sky
A new way to experience the Northern Light in Swedish Lapland has been launched allowing guests to float into the Arctic skies and hover amongst the stars, in search of the Aurora.
A New Experience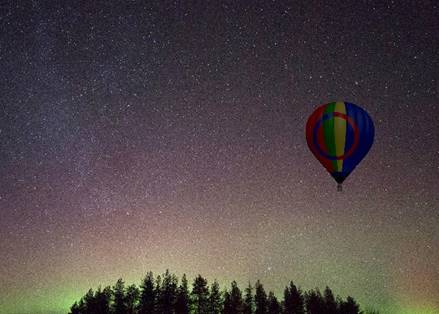 The new travel concept launched by Off the Map Travel was created by the founders of the Aurora Safari Camp, Jonas Gejke and Fredrik Broman, who are starting hot air balloon operations along with ballooning expert Andrew Peart who has been flying hot air balloons more than 25 years over the African savannahs.
"This is a first," says Jonathan Cooper, founder of Off the Map Travel and Arctic travel expert. "We've never heard of anything like this before and everything is pointing to this being the regions next big highlight Aurora experience."
Ready for take-off
The first aurora flight will take off in December 2020 and will be available through to April – with bookings officially due to open for guests in May 2020. The experience will see the expert guide take off and ascend up to 40 meters into the air where it will hover to hunt for the Northern Lights, anchored to the arctic ice below. Those keen to experience the new Aurora ballooning are advised to contact the team at Off the Map Travel to include in itineraries for next winter.
If visitors are more interested in the Arctic landscapes, then the new Aurora Hot Air Ballooning team will also be running daytime expedition flights from its home base in Gunnarsbyn, Råneå River Valley, over the spectacular Arctic wilderness.
Enjoy with friends and family
The new Lapland Ballooning experiences are available for groups of up to 6 people and is recommended for guests over 6 years old. As flights will be weather dependent it is also recommended that the experience be included as part of a multi-day stay to allow guests flexibility for their flight.
"To experience the Northern Lights from the tranquillity of the balloon in a remote wilderness region of Northern Sweden is a very special experience and one that will serve as a highlight for any luxury Arctic adventure," adds Off the Map Travel's Jonathan Cooper. "Although the Aurora is never guaranteed, what better place to hunt for it than by ascending into the stars yourself."
Tailor-made experience
As with any itinerary from Off the Map Travel, every adventure can be tailor-made to fit the wishes and requirements of any guest. As an example, the full board 4-day 3-night Aurora in the Sky itinerary costs from £2275 per person, not including flights. This includes meals, private transfers, accommodation at the Outpost and Aurora Safari Camp, snowmobile adventure with lunch on the Arctic circle, Aurora Hot Air Ballooning experience, and a Snowmobile adventure to "meet the locals" experience,
For more information on tailor-made travel itineraries visit www.offthemap.travel; call +44 (0) 800 566 8901; email [email protected] or join in the conversation on Facebook, Twitter, Instagram, YouTube or Pinterest