Crochet Sanity in lockdown with Lovecrafts #ad
I have loved crafts for as long as I can remember, the trouble is I don't always find the time to do the things I love. In March, I was contacted by Lovecrafts to see if I fancied turning my hand to crochet or knitting. Whilst knitting isn't my thing (it's the tension) I do enjoy crochet and have wanted to crochet a supersize blanket that I can snuggle in when the nights turn cool.
Super Chunky Crochet Throw
My Lovecrafts project arrived in the form of the Super Chunky Crochet Throw which is perfect for beginners who want to try something 'more'. The throw is completed using the Treble Crochet Stitch which is a simple but pretty stitch which grows quickly, particularly when using a chunky yarn like the King Cole Super Chunky.
Free Patterns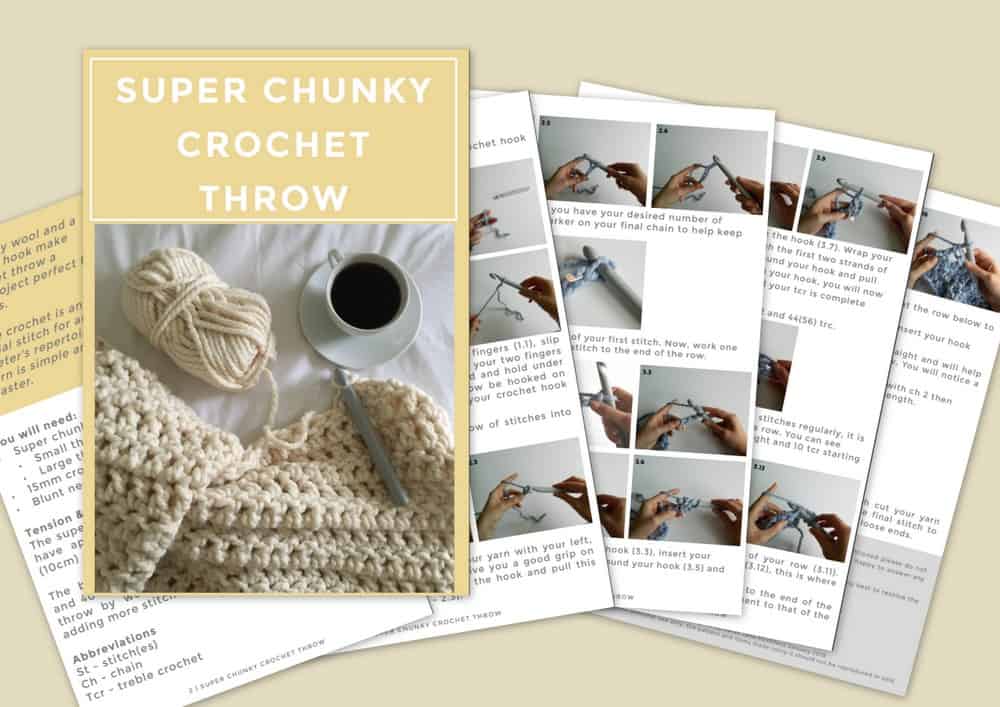 This pattern along with 1000s of other is free to download on the site so that you can get stuck in straight away if you have the yarn to hand. If you need yarn then Lovecrafts can help you there too because they have all the yarns, in all the colours and weights.
The pattern walks you through the whole process from start to finish, explaining what materials you will need, how to read the pattern and shows step by step pictures so even a novice can follow along.
At the bottom of the pattern there are also contact details of the person who created the free patterns should you need any further assistance. Personally I found the pattern so easy to read that once I got into it, I didn't need any further help.
Lockdown Crafting for Sanity
At the time that I discussed this collaboration with Lovecrafts lockdown hadn't begun. Little did I know that within weeks of receiving my yarn and hook would we be confined to our homes for the majority of the day. Like most families it took us a while to find our stride with homeschooling but slowly we settled into a routine.
As the weeks wore on I managed to carve out time for myself to sit quietly and crochet in the evenings with my Serious Readers light over my shoulder. The more I crocheted the calmer I felt and looked forward to the times when the world around me slowed down. After a stressful day of homeschooling, crochet gave me back my sanity.
My 'sanity' throw is finished!
Ten weeks on and my 'sanity throw' as I have now named it is complete and I love it. It took 17 balls of 100g yarn to create my masterpiece, a lot of hours and an extra few to sew in the ends and stitch the label in place but it was worth every minute. My new chunky throw looks fabulous on our bed and the children love to snuggle in it for a story before bedtime.
Given the timing I actually feel grateful to have received this opportunity when I did, it helped me to feel grounded through a difficult time in the world. That blanket around our shoulders will be with us for years to come continuing to provide the comfort when we need it.
My Making Journal – FREE Printable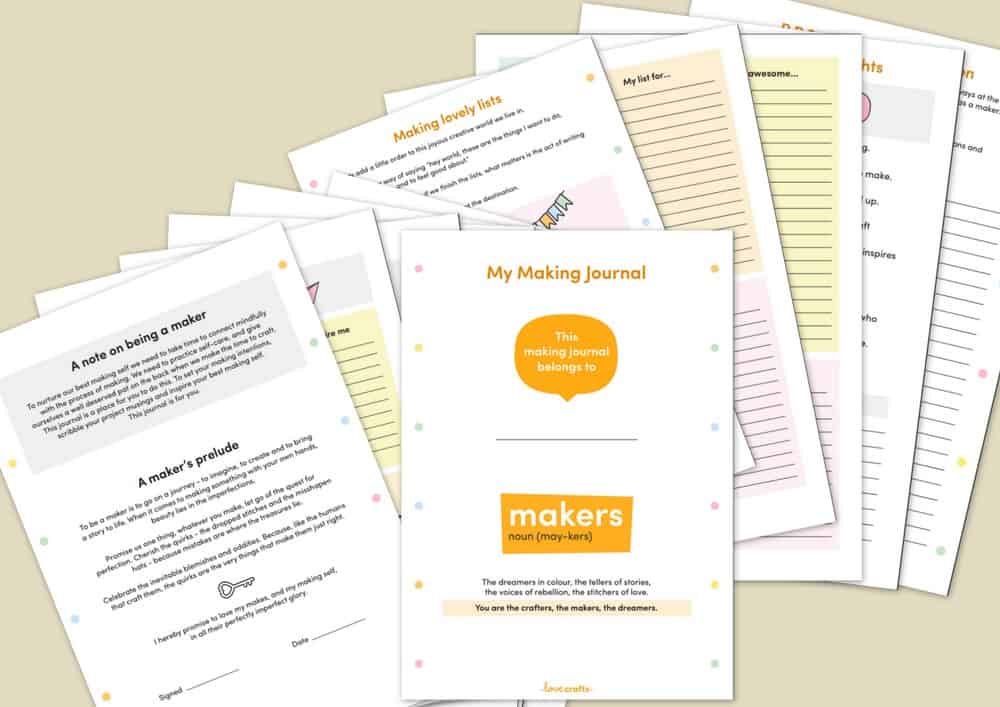 We also love a freebie from time to time, don't we? Well, Lovecrafts always have lots of special offers available as well as their free patterns. One other thing you might not have noticed is their free printable My Making Journal. This free journal has sections for you to complete so that you can discover your true crafting self.
Features:
What inspires you to make?
Set your making intentions
Plan projects
A place to make lots of lovely lists
So what will you be making next? I've already got my eye on a few more crochet projects.