The Beauty of Cooking Using Stainless Steel Pots and pans
Are you tired of using pots and pans that just aren't made to last long or are crafted in a way that makes your meals and dishes turn out differently every single time? It's enough to drive you mad and is something that you can easily avoid.
Once you realise all the positives of cooking using stainless steel pots and pans, your time spent in the kitchen is going to change dramatically. Less stress, fewer dishes that aren't cooked "quite" right, and the realisation that once you own a good set of cookware, you're going to have them for many, many years to come.
If you're ready to learn why you should use stainless steel pots and pans in your kitchen for cooking, you'll find some of the major benefits below.
The Beauty of Cooking Using Stainless Steel Pots and pans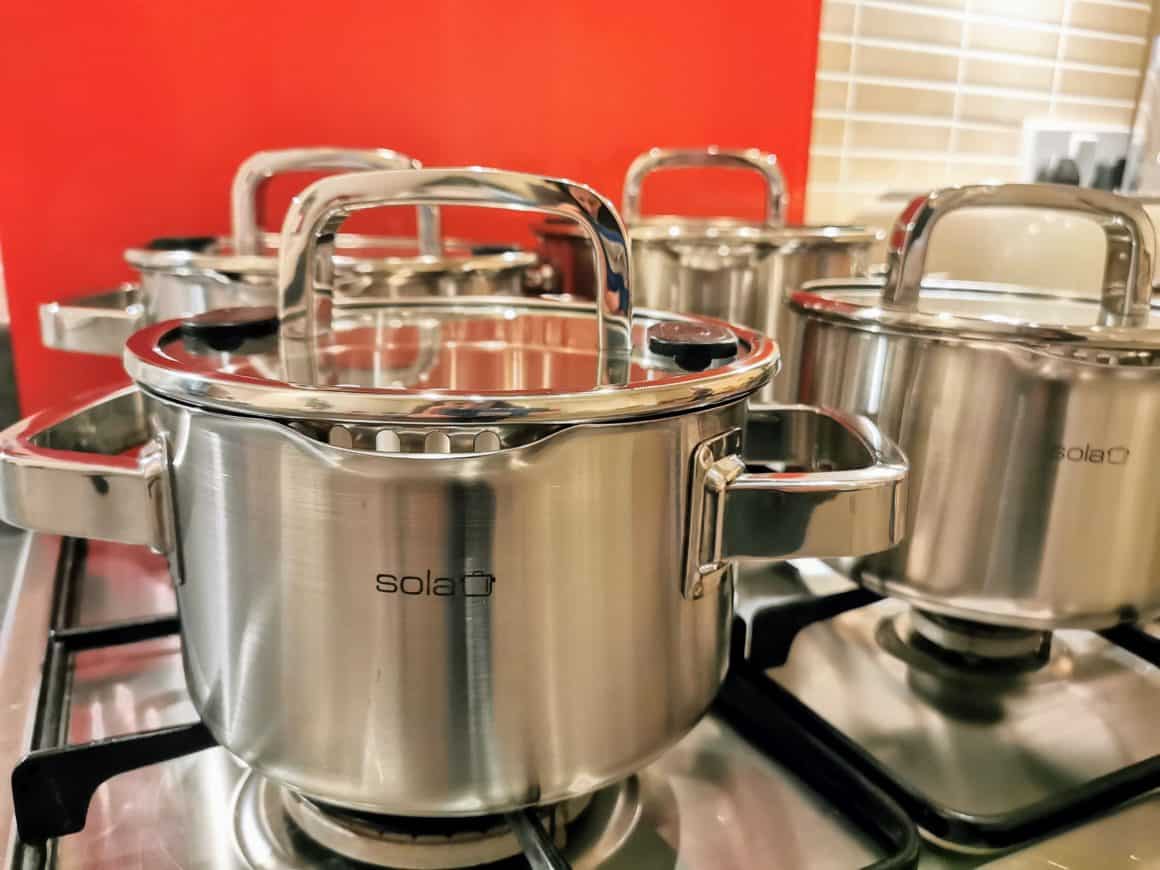 While there are many benefits of stainless steel cookware, there are some of the biggest to pay attention to and be aware of.
Stainless Steel is constructed to last
This doesn't mean that it won't wear out over time but it is meant to last a lot longer than several other types of cookware. It's great peace of mind knowing that when you invest in your cookware, you're going to be able to use it for many years down the road without worry.
It heats evenly
Have you ever cooked a dish and realised that one part was burnt while the other part was raw? This means that you're using cookware that doesn't distribute the heat evenly. And that is not a good thing, at all.
What you'll find when you start using stainless steel cookware is that it cooks your dishes evenly every time.
You can purchase at an affordable price
While you might realise that the price is a bit higher than other cookware options, you have to keep in mind that you're going to be using the cookware for years, which then makes the price a lot more affordable. Some people buy new pans every 1-2 years because they wear out or have issues but that just isn't the norm for stainless steel cookware.
See how great the benefits are?! If you're on the fence about owning a pair of stainless steel pots and pans, I've got a suggestion for you on a great set of cookware that can be a great addition to your kitchen.
Top Stainless Steel Pots and pans
One of the top stainless steel sets that you can purchase is going to be the Sola Pan Sola Julia 4-piece Cookware Set. Not only are they made with stainless steel but they also have what is known as a capsule bottom, making them good for any type of heat source (this means even cooking with no burning!)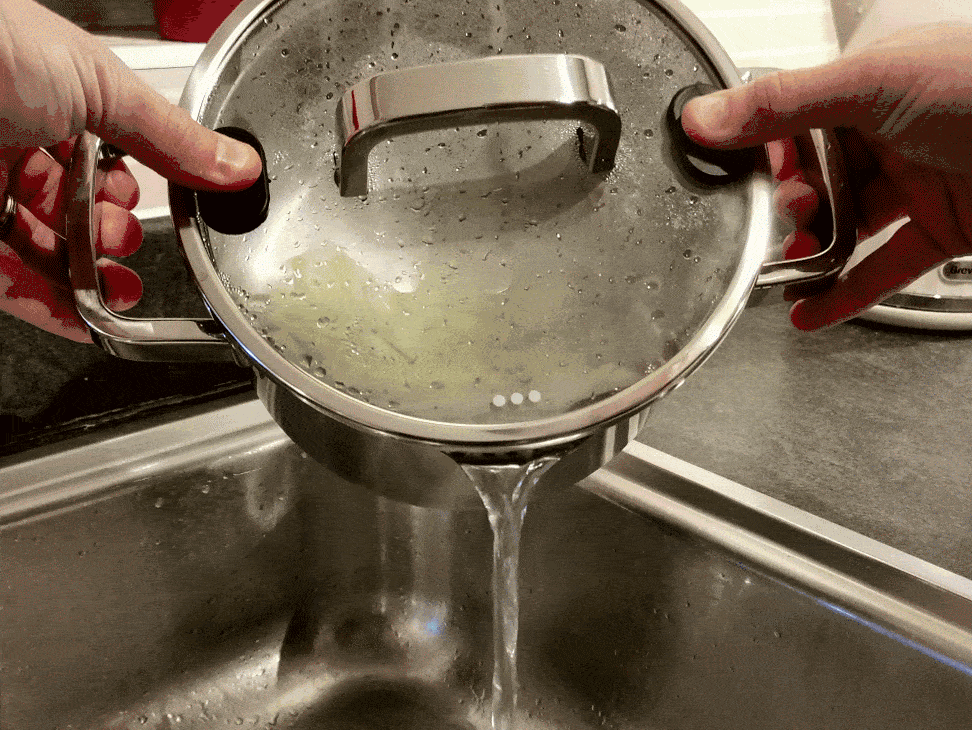 And if that isn't enough positives to make you purchase right away, you're also going to love the insulated handles to keep from burning your hands and the glass lids that let you view the food being cooked without having to remove the lid. The lids also feature rubber thumb grips and strainer holes which allow you to pour out excess liquids without getting burnt or the need to use a strainer – less washing up!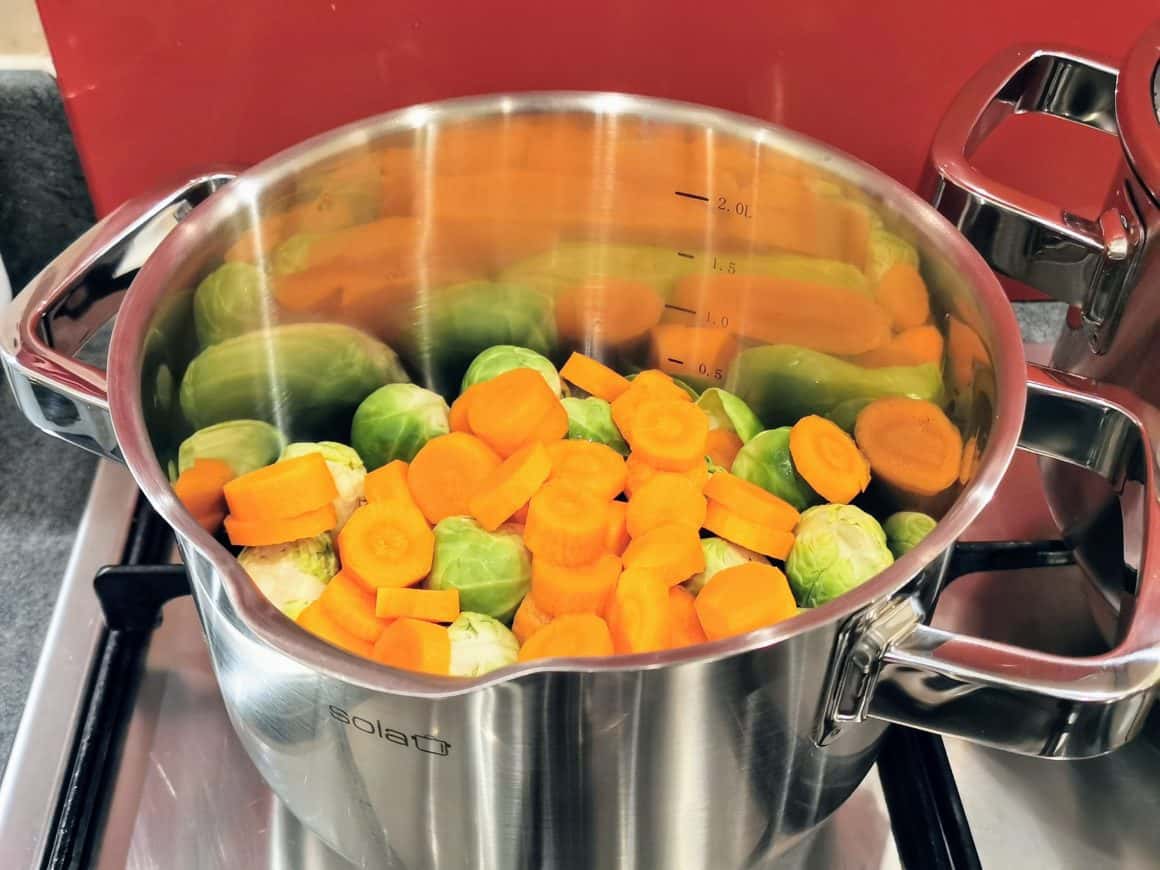 Last, but not least, every pan has measuring markers on them so that you don't have to dirty up an extra measuring cup AND the rims of the lid have a cool mechanism that helps you pour as well.
These pans are literally top-notch and will help to make cooking fun again. Because let's be honest…if you have pots and pans that are less than stellar, are you really going to be geared up and wanting to cook with them in the kitchen?
The time is now to invest in your cookware and your cooking skills by equipping your kitchen with these stainless steel pots and pans. They look great, they're affordable, and they'll get the job done every time!