Contemplating the heat of Summer . . .

If the Summer holidays have cemented one thing in my mind this year it's how much happier, calm and relaxed I feel in the sunshine. The Beans and I have been lucky enough to get away for four of the six weeks holidays either alone, with Daddy or with my Mum and the sunshine has added to our time together.
Last week was perhaps the most relaxing week of all, we stayed in a caravan on the coast and spent every day at the beach. Normally I'm not keen on the beach as it gets too busy to keep an eye on the Beans but we found the perfect beach at Holland-on-Sea which was a narrow strip with bays and each bay tended to only have one or two families setting up base so I was able to fully relax in the blazing sun whilst the Beans busied themselves with the sand and sea.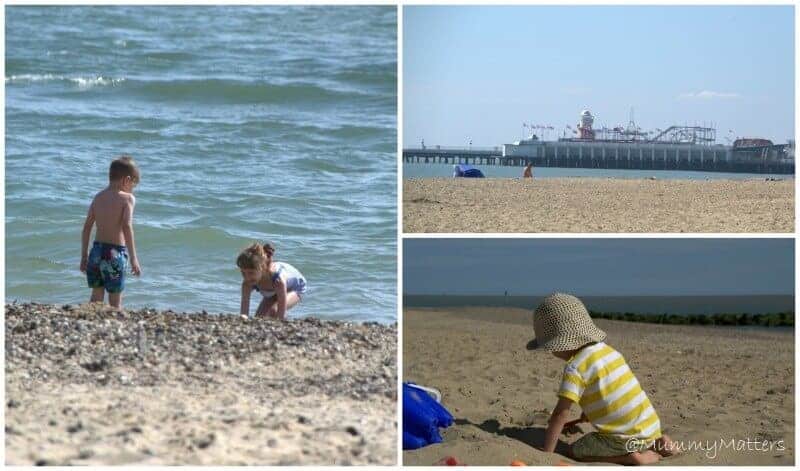 Whilst laying back in the sunshine I commented to my Mum that we really could have been laid on any foreign beach for how hot it was. It was perfect. Little Bean and Beanie Boy played together so nicely day after day and Jelly Bean pottered around in the sand by our feet, with the occasional help from Mum or myself in making sandcastles or digging holes. It was during these relaxed moments lying in the sun that my mind began to wander and dream up a life permanently in the sunshine as so many of my ex-school friends have done.
We are currently trying to organise a school reunion and I'm amazed by how many people have emigrated to Australia and I can totally see the pull for them. Australia always looks so healthy, so clean and full of the outdoor lifestyle – something which suits our little family down to the ground. Their homes seem to encompass the 'open-living' idea that I love to see where families are together at work, rest and play. Plus there's the pools, how cool to have your own swimming pool when you have children. Mine would never be out of it I'm sure!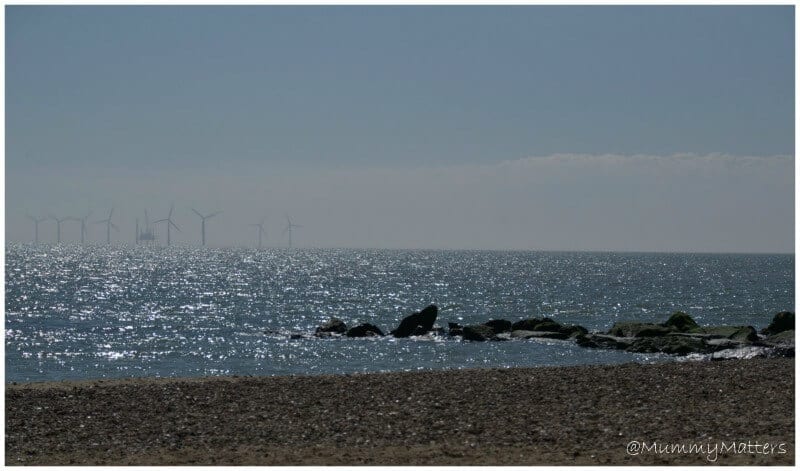 Of course, with the sunshine comes the heat and as my brothers who have lived in Australia tell me, it gets hot, like REALLY hot in Australia which can get pretty unbearable for us English folk. Whilst I have been away from home over the Summer, there's one thing I have missed about not sleeping in my own bed and that's the fan which keeps me cool when I sleep. I hate getting too hot in bed so I imagine that all homes and work places must have some form of air conditioning to make life a little more comfortable in the heat.
We visited one shop last week on a particularly hot day that didn't have air con at all and the best was so oppressive, the staff all looked like they had spent the day fully clothed in a sauna and we left after 15 minutes because it was too hot to shop. Surely that can't be legal?? I know air conditioning can't be cheap to install but once it's in place, its only a case of keeping maintained and you have a healthier happier workforce. Businesses in Sydney keep their equipment maintained by New Edge Group commercial electricians, I bet they don't have staff who look like they have been boiled in a bag!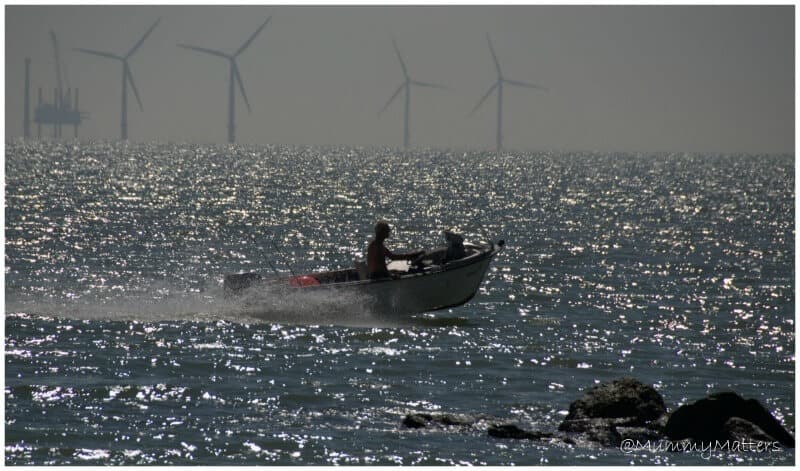 Now that the holidays have reached their final day I'm back at home, making all of the final preparations for getting the children back to school, the sun seems to have gone into hiding and the house needs a bit of a clean and tidy but as I write this post I'm laid in my bed with the fan blowing over me and every now and then I close my eyes imagining I am back on that beach with a breeze blowing over me. It really was a great Summer.