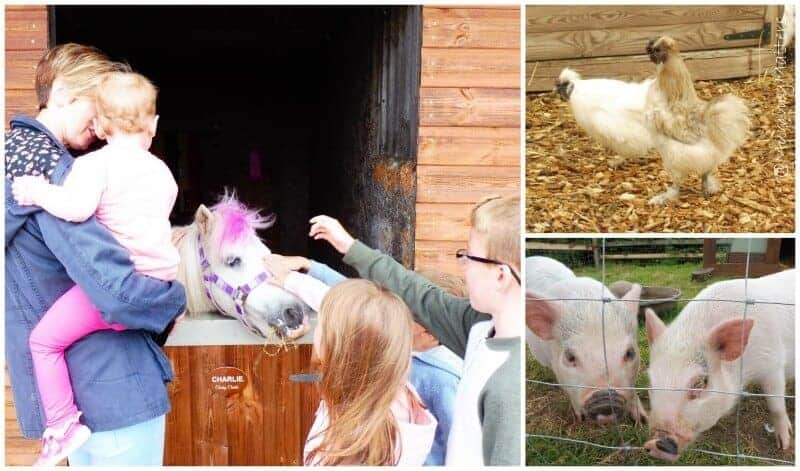 A day at The Stables with friends #MummyMattersSummer2016
During the second week of the Summer holidays the Beans and I caught up with friends and had a few days at home. Top of our list for a catch-up was a trip to Skegness to see MumtoC and her kiddies. This time around we had a ride along the coast to Sutton-on-Sea, somewhere I spent lots of time at as a child but hadn't revisited for years. MumtoC had seen a new place had recently opened called The Stables Pony Parties which was just outside of Sutton-on-Sea.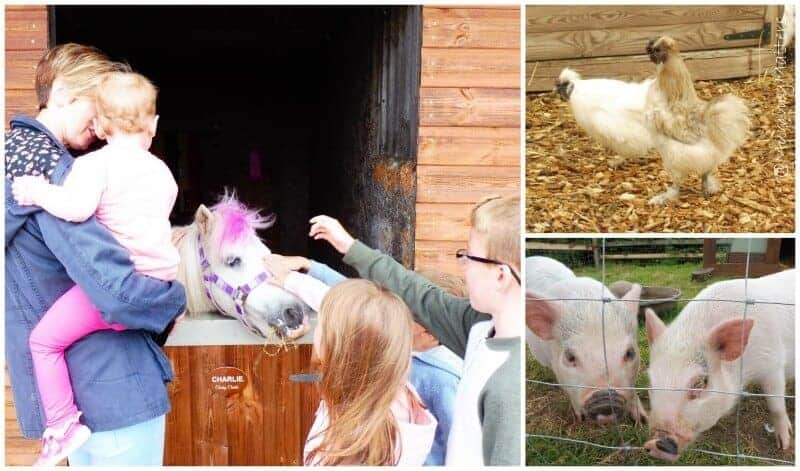 It was PERFECT for our children, there was lots of space for them to run about and so many lovely animals for them to see, feed and pet.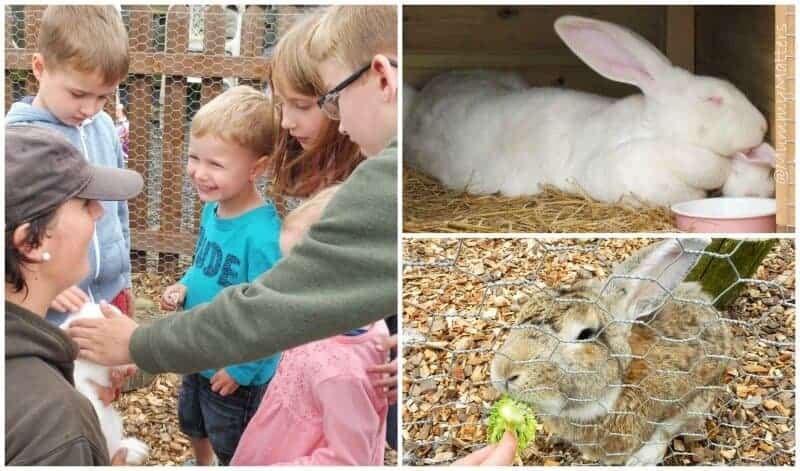 We bought a few mini-buckets of food for the different animals and set off on our way. First stop, the Beans had spotted the Silky Chickens and Giant Rabbits. I must admit I was VERY taken by the rabbits and am now looking at getting a couple of bunnies for the children to care for at home (wish me luck).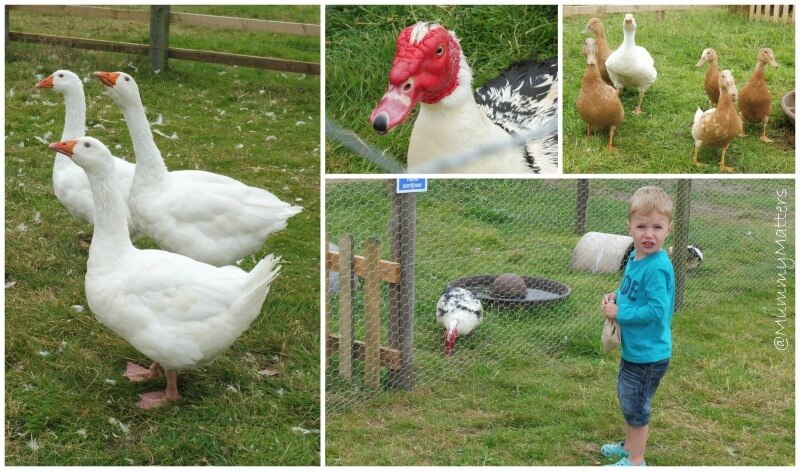 Jelly Bean had me chuckling when he spotted the Duck/Goose with the big red head, he shouted to me "Mummy I don't like this duck, he's got too many eyes" Oh how I love the innocence of children.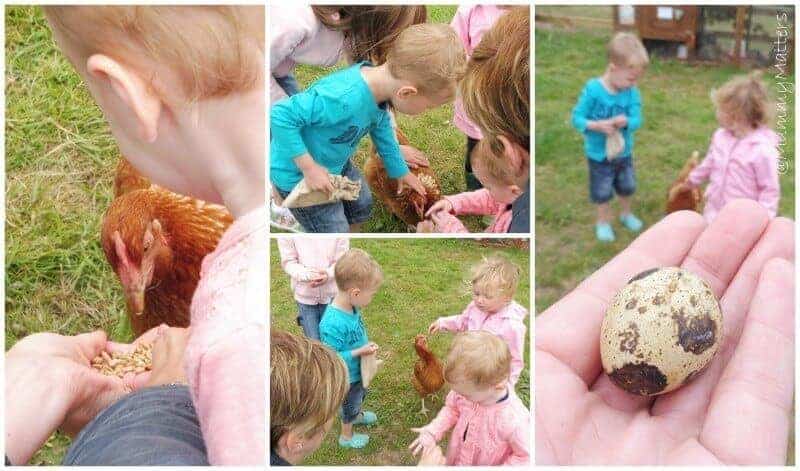 The Beans are just like me and love animals, thankfully they don't have a fear of getting up close and personal, even Jelly Bean dived right in feeding the hens.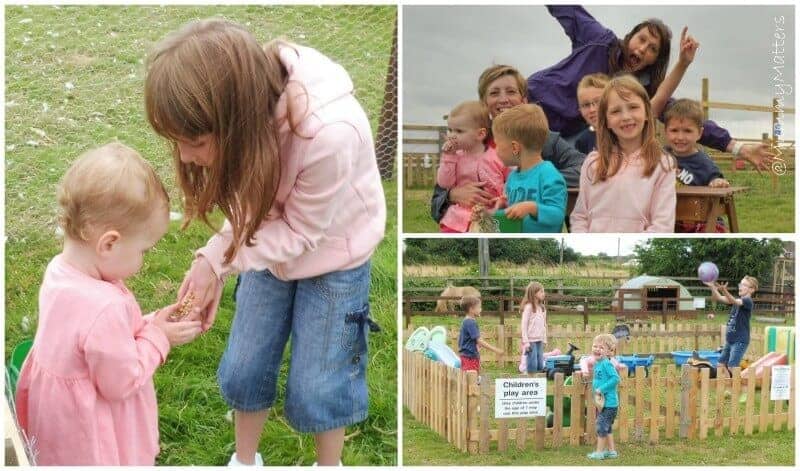 Sadly we don't get to see MumtoC as often as we would like with school commitments keeping out meet-ups to holidays and the odd spare weekend. When we do get together I love to watch Little Bean with Little Miss C, she seems to be craving female company at the moment and looks to others to provide that 'sister' bond that she wants so much. She has told me that she thinks of Little Miss C as her little sister sometimes and is so good with her.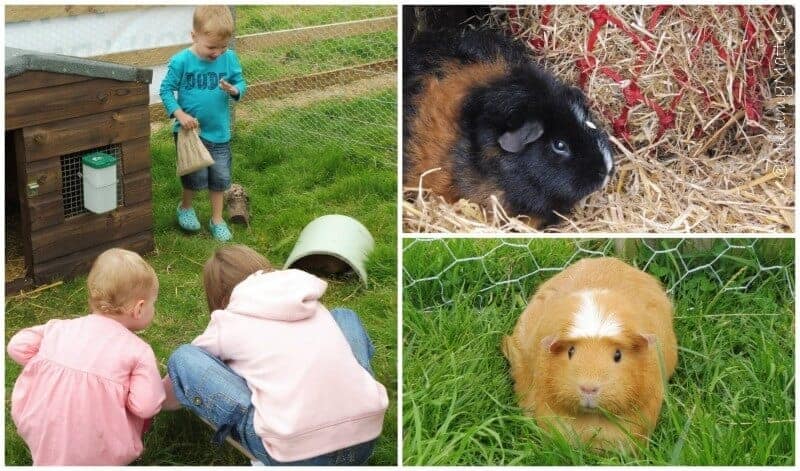 The guinea pigs were a big hit and kept them all amused for a while when they were hiding behind their hutch and under their little shelter.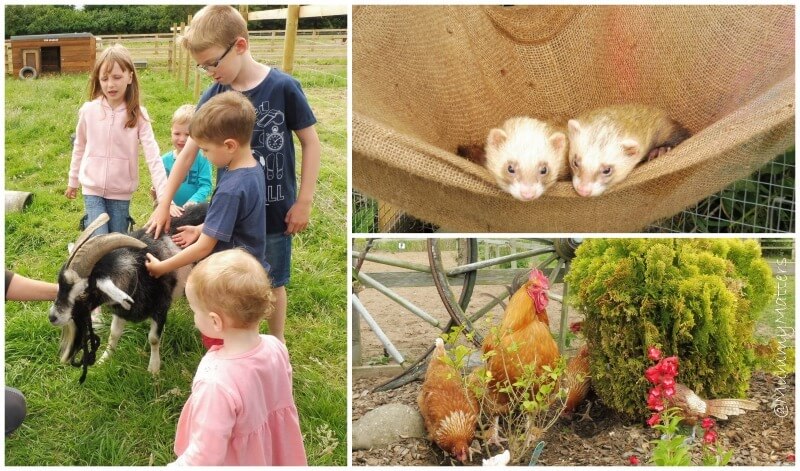 Little Bean is a big fan of ferrets, I have no idea why but she was fascinated with this pair. Personally I find them so smelly and they aren't even soft to stroke but each to their own. Gary the Goat was also a hit with the children, the lady who runs The Stables took them all into the pen to hold Gary so that they could see him properly and pet him. Afterwards she asked the children to leave his enclosure and then she showed them how playful he was with her. The children thought he was hilarious.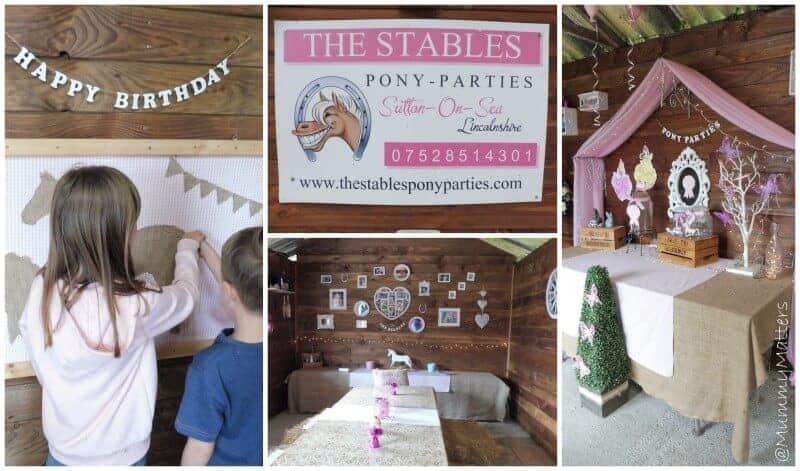 It's such a shame that we don't live close by as we had a quick look in the Party Barn before we left and it was beautiful, a really great space and so well thought through. Rather like Little Bean's Pony Party earlier in the Summer, children can colour and decorate the Pony's mane and tails. As you can see, they loved the magnetic pin the tail on the donkey game too. There are plans afoot to turn the Party Barn into a Ghoulsome Grotto at Halloween and of course a Twinkly Wonderland for Santa at Christmas so I think we are planning a return trip for our annual Christmas get together.
Inside the Party Barn we also spotted a couple of cute kittens, one was a little camera shy but this little beauty was more than happy to hang around for a snap or two. As usual, Jelly Bean was far from being shy and retiring, love my little poser – even in a pink cowboy hat!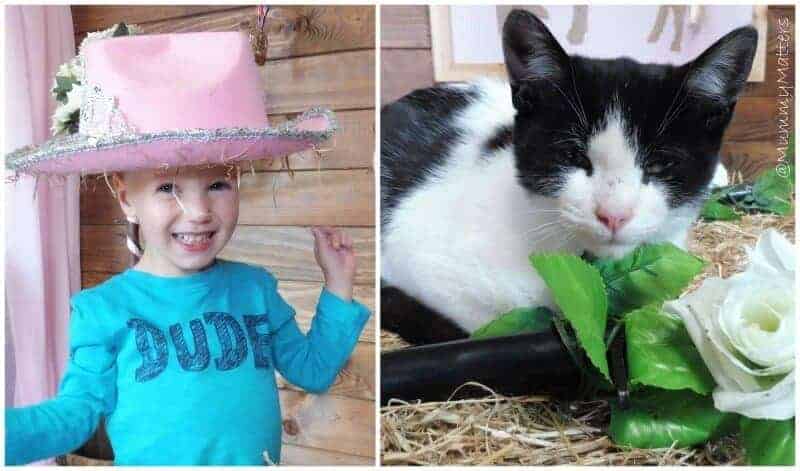 Fees to visit The Stables are on a donation basis so you pay what you feel is right for your visit. The lady who runs it is so lovely and approachable (I just can't remember her name). She was great with the children and really made them feel at ease by getting some of the animals to come over to the Beans if they were feeling a little shy.