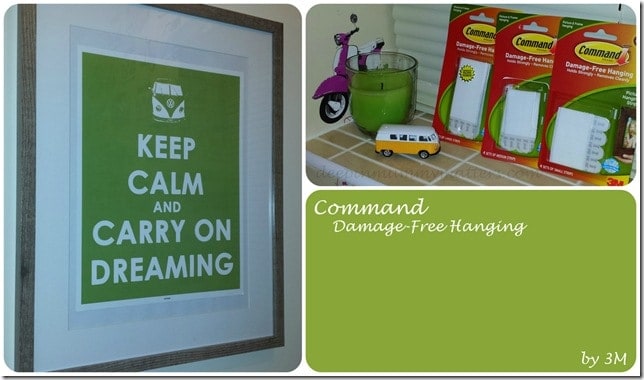 Command Strips for Damage-Free Picture Hanging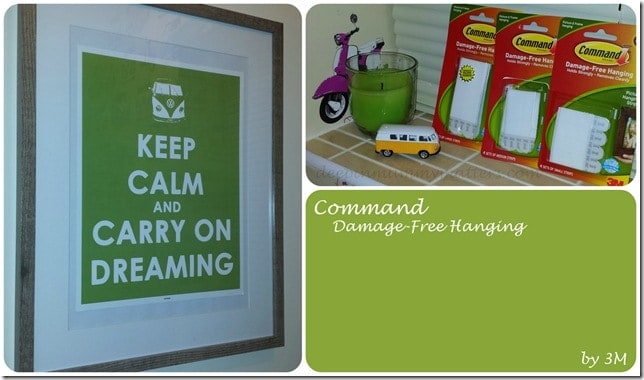 So often I have heard people saying how they don't hang pictures on their walls when they have new-build houses because they don't like to damage the walls. From our point of view we haven't put much on our walls because the plaster just seems to crumble into a big gaping hole!! But in recent weeks we have been starting to look at our interior design again and we have decided that we are fed up with looking at vast expanses of bare walls, it's time we made a stand against our walls.
The answer to our little problem comes in the form of these clever little strips from 3M the makers of adhesives and Post-It Notes as well as a whole host of other fab products. Command strips offer damage-free hanging for picture frames and mirrors up to 2KG, they are water resistant too which means they can be used inside or out (provided they are adhered to 'sound' and 'clean' walls), as well as in kitchens and bathrooms. Command strips mean no more nasty nails in walls and when you decide to redecorate the strips peel away without marking the walls so you can have a move around too.
I used the Command strips last week to hang my new picture frame in our newly decorated downstairs toilet, the best way I can describe the strips is a super strong velcro. They are really easy to use and in a house where the children like to jump around upstairs I no longer need to worry about straightening the picture every day too!
Command strips come in three sizes dependent upon the size and weight of the picture/mirror you want to hang.
DISCLAIMER: I was sent three packs of Command strips to try out for the purpose of this post. All words, opinions and images are my own and may not be used without my permission. I have not been instructed what to write.