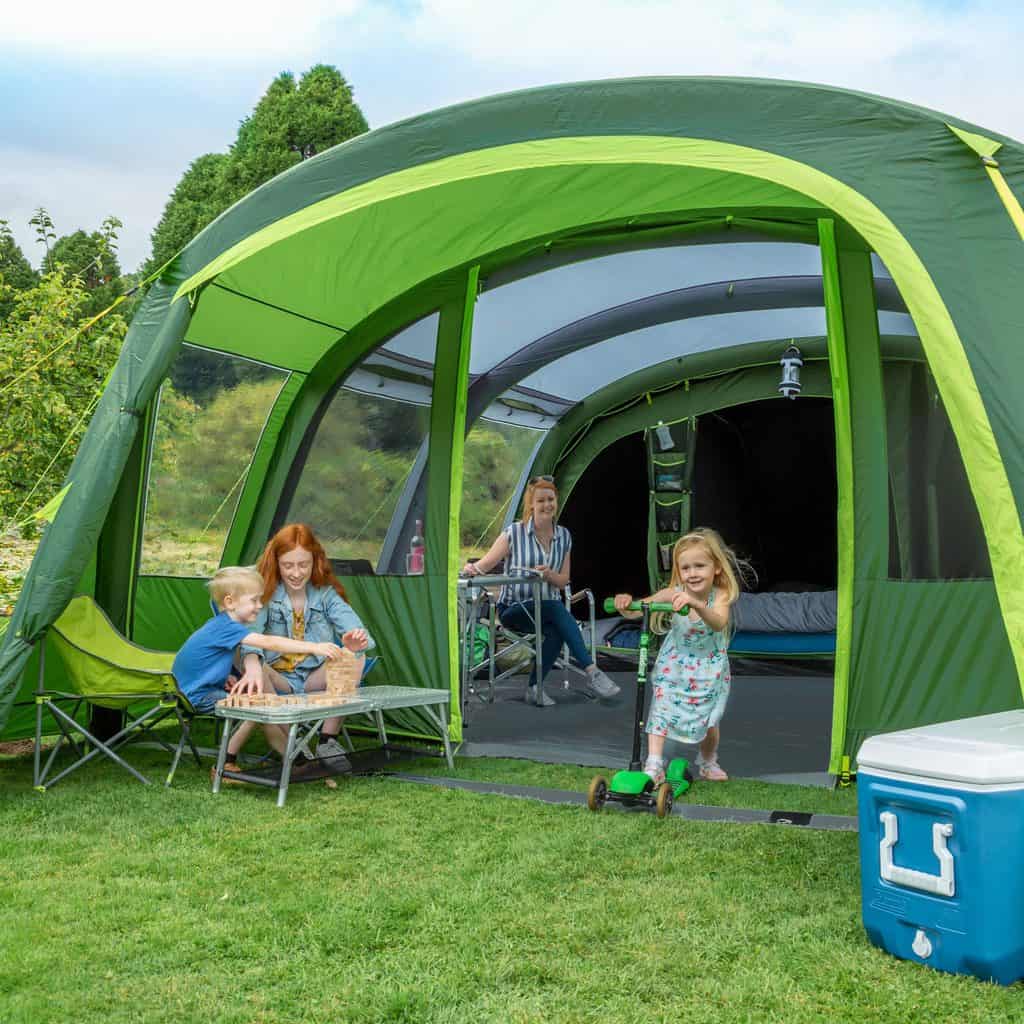 Coleman Tents 2020 Collection at the Camping Caravan and Motorhome Show
#ad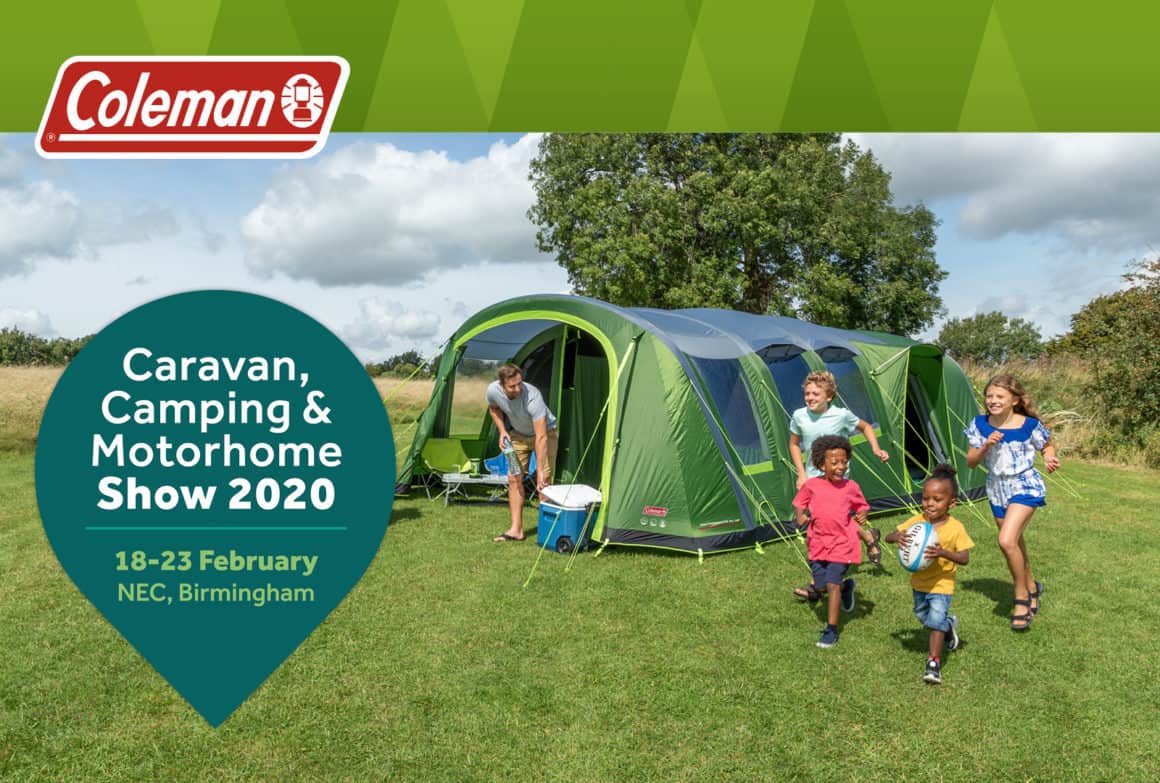 Camping season will soon be here and to get everyone in the spirit of things next week is the Camping, Caravan and Motorhome Show 2020 at the NEC in Birmingham. It's the perfect opportunity to check out the new ranges of tents, camping gear, caravans and motorhomes.
FREE Camping and Caravan Club Membership
Coleman are giving away FREE Camping and Caravan Club Membership worth £46 with every purchase of one of Coleman's new Weathermaster or Valdes Deluxe Air tents at the Camping, Caravan & Motorhome Show 2020 (stand 5430) or from selected retailers.
Coleman Tents 2020 Collection
This year Coleman will be unveiling their new collection of air tents and I for one can't wait to see them.
Coleman's Weathermaster Range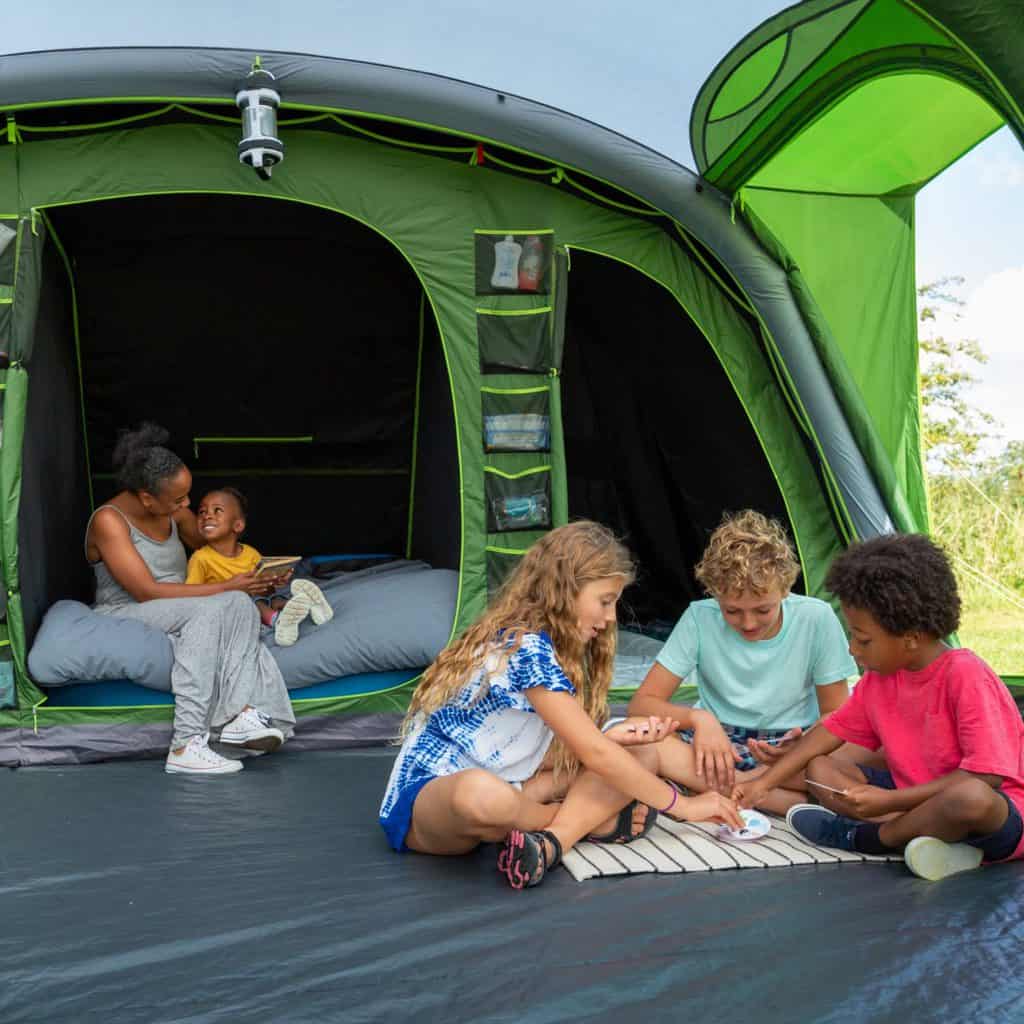 The Coleman's Weathermaster Air range offers comfort and convenience in 4, 6 and 8 person models. They are the ultimate tents for families who want that home from home feeling when camping. All tents in the Weathermaster range feature the FastPitch™ Air technology poles which are so easy to inflate, it only takes one person to pitch and in minutes they will have a secure structure capable of withstanding high winds.
Coleman's Valdes Range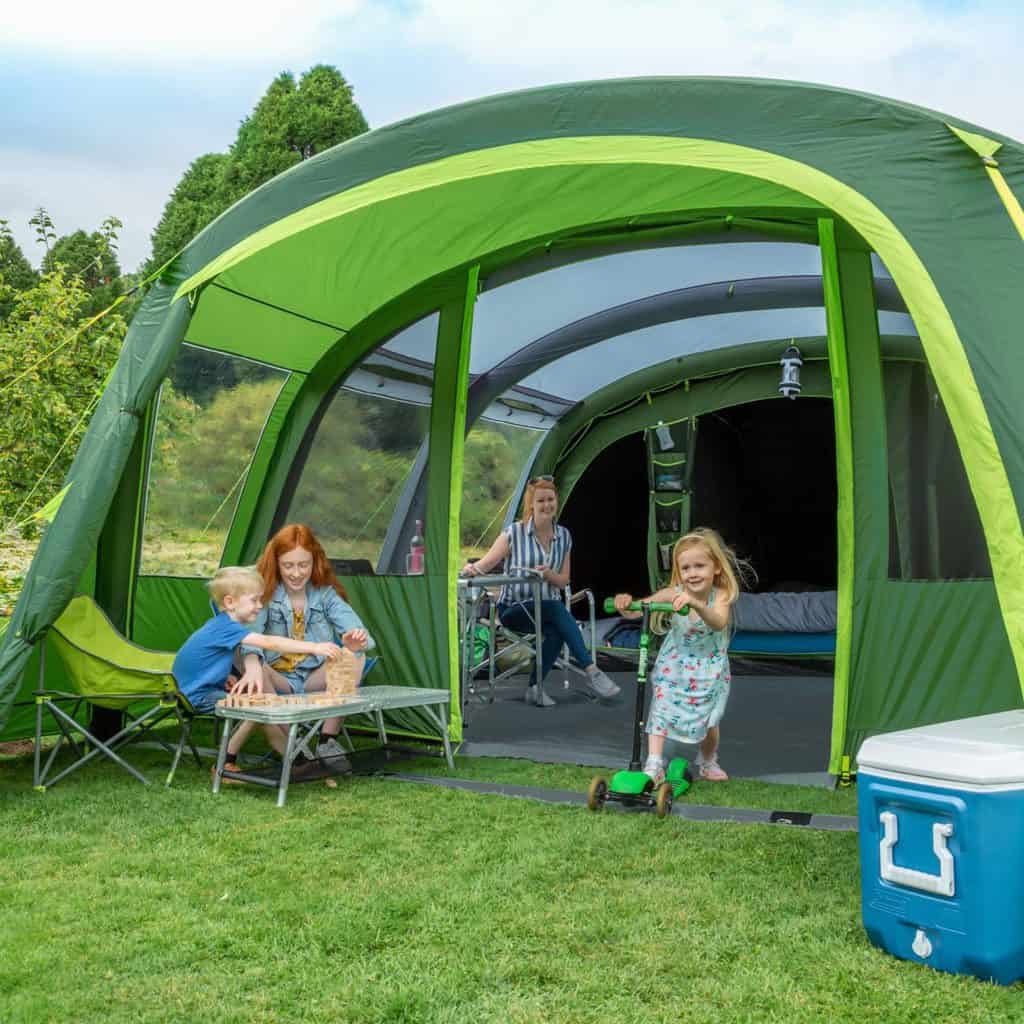 We first took the Coleman Valdes 6XL camping in May 2018 and to date is my favourite family tent of all time (and we have camped A LOT). Whilst it is still part of the Valdes Air range they have added a further two Deluxe tents to the range of 4 and 6 person tents. The Valdes can be inflated, pitched and dismantled easily. They offer maximum living space, generous headroom and the best blackout bedrooms on the market (also included in the Weathermaster range).
Coleman Blackout Bedrooms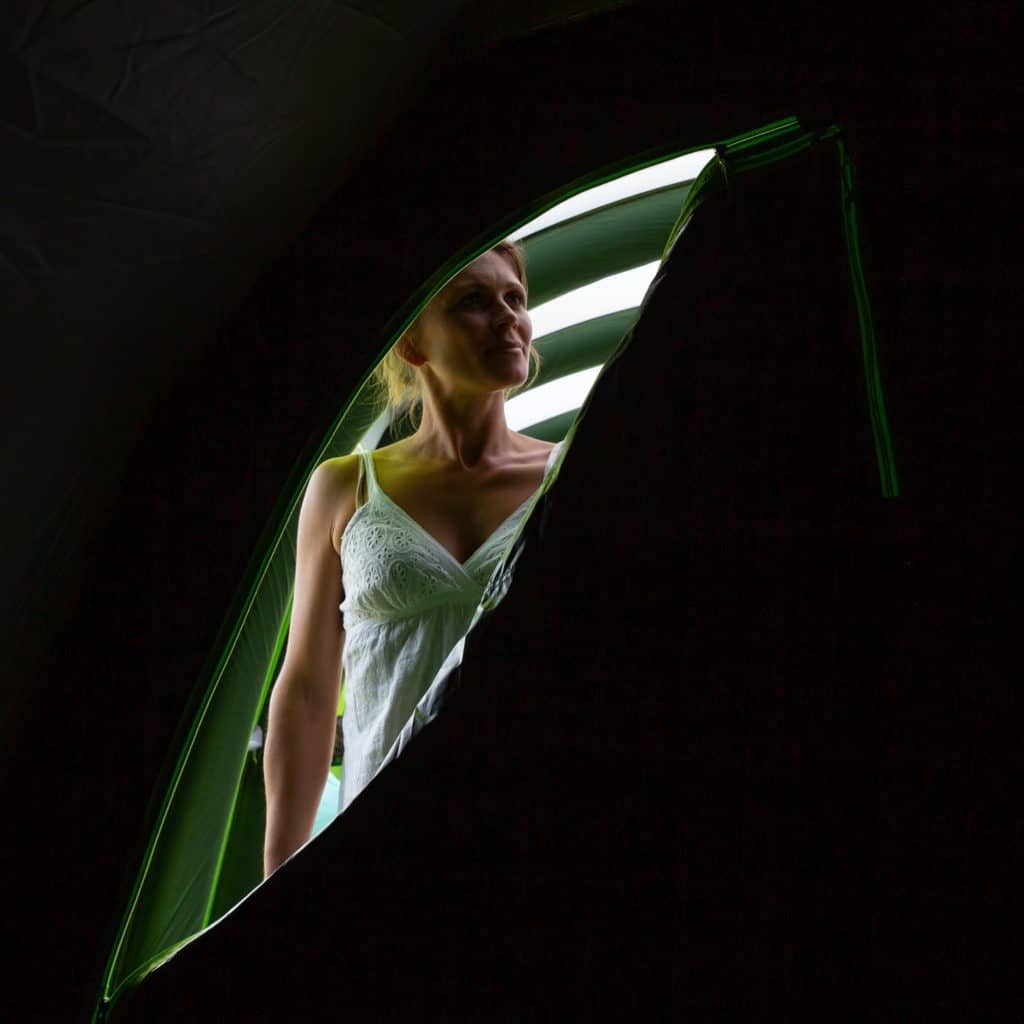 The Coleman Blackout bedrooms do exactly what they say on the tin, they block out up to 99% of daylight. Getting good sleep in a tent hasn't always been easy, waking with the birds and the sunrise isn't everyone's cup of tea but with Coleman's blackout bedroom the only thing you need to worry about are the birds.
This revolutionary technology also helps to manage the temperature in the bedroom by storing energy from the sun in the surface of the fabric during the day which keeps bedrooms up to 5°C cooler throughout the day and 1°C warmer during the night.
Coleman Octagon Blackout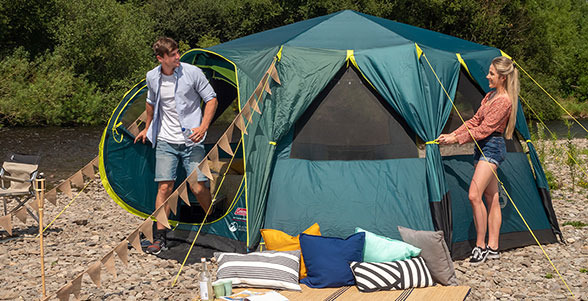 The Octagon Blackout is one of Coleman's most popular tents thanks to its 360° views, ample living space and ingenious hinged door. The Coleman tents 2020 collection is now offering a version which incorporates its revolutionary BlackOut Bedroom technology, enabling you to have lazy mornings on the campsite. A great choice for those over 6ft, the Octagon BlackOut provides full head height throughout.
Coleman Octago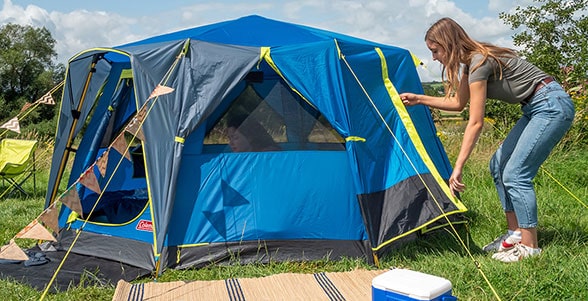 Easy to pack and quick to pitch, the new OctaGo from Coleman is the smaller sibling to the popular Octagon family tent. The OctaGo is a great option for couples, festival-goers or those going on a weekend away with friends, and is sure to be a hit with younger campers. A generous sleeping area of 7.5m² also means you'll be able to comfortably stretch out when sleeping.
To see all of these and more make sure that you head to the Camping, Caravan & Motorhome Show at the NEC from the 18th to 23rd February.