Cleft Lip and Palate: Causes, Symptoms and Treatments
Every year, 1 in 700 babies are born with a cleft lip and/or palate globally – including up to 1,200 in the UK, making it the most common facial birth defect in the country. However, despite its prevalence, cleft is a condition that few people know much about.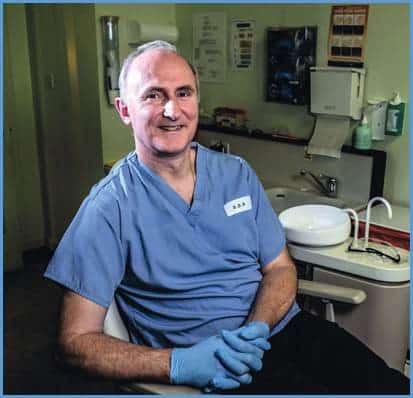 To mark Cleft Lip and Palate Awareness Week (2nd – 10th May), Dr Peter Mossey, an expert in craniofacial anomalies and a Medical Advisory Board member at the international children's cleft charity, Smile Train, explains some key facts about the condition – including its causes, symptoms and treatments.
WHAT ARE THE CAUSES?
Dr Peter Mossey says: "There is no one set cause of a cleft lip and/or palate, and in many cases the cause is completely unknown.
However, medical experts agree that the majority of clefts are caused by a combination of genetic factors and health or lifestyle factors, such as:
Smoking or being exposed to smoke or pollution in the environment during pregnancy
Nutritional factors (such as an imbalance in multivitamins and lack of folic acid supplements)
Maternal illness or infections during pregnancy
Toxins and/or alcohol exposure during pregnancy
WHAT ARE THE SYMPTOMS?
Dr Peter Mossey says: "Clefts can affect the lip and/or roof of the mouth and occur when these body parts and structures do not develop properly during the early stages of pregnancy.
A cleft lip can affect one side or both sides of the lip, and range from a small notch in the muscle of the top lip to a wide gap that reaches the nose. A cleft palate can either be a split of the soft tissue at the back of the mouth, or a gap in the hard palate that runs further forward. Babies can be born with a cleft lip, a cleft palate, or both.
Aside from the obvious signs of a cleft, babies born with a cleft lip and/or palate can also have problems involving their hearing, speech, teeth and overall dental health – all of which can be managed with various treatments after their initial surgery.
Some babies with clefts may also have difficulty breast and bottle feeding if they cannot form a good seal with their mouth. If not managed early and effectively, as can happen if there is limited access to care, this can cause malnutrition due to challenges with eating and swallowing."
HOW CAN THEY BE TREATED?
Dr Peter Mossey says: "To repair a cleft lip or palate is a relatively simple surgery, which involves surgically joining the tissues together that did not join properly during foetal development and provides immediate transformation.
In the UK, babies with a cleft lip and/or palate will be referred to a cleft team of specialists who will provide advice and undertake immediate care including nursing, speech and ENT needs for the child and arrange the necessary operation(s) within a year of the baby being born.
Surgery to correct a cleft lip will usually be carried out when the baby is between 3 and 6 months old, and a cleft palate is treated between 6 to 12 months old. Following surgery, the child will also be given a long-term care plan outlining various treatments and assessments which they will likely need as they grow up."
WHY DO WE RARELY SEE CLEFTS IN THE UK?
Dr Peter Mossey says: "In the UK we rarely see babies and children with cleft lip and/or palate because the treatment is provided free of charge and shortly after birth via the NHS.
While babies born here are fortunate to have such quick and easy access to treatment, the same can't be said for countries across much of the developing world, where many families are unable to access quality healthcare services, or the resources to pay for the appropriate cleft treatment. For this reason, it's far more common to see children with clefts in these countries.
In response to this global issue, Smile Train works hard to provide training, funding and education for local medical professionals in more than 90 countries, enabling them to perform 100% free cleft surgery and comprehensive cleft care within their communities.
To date, Smile Train has been able to transform the lives of more than 1.5 million children, by repairing their clefts and giving them a forever smile."