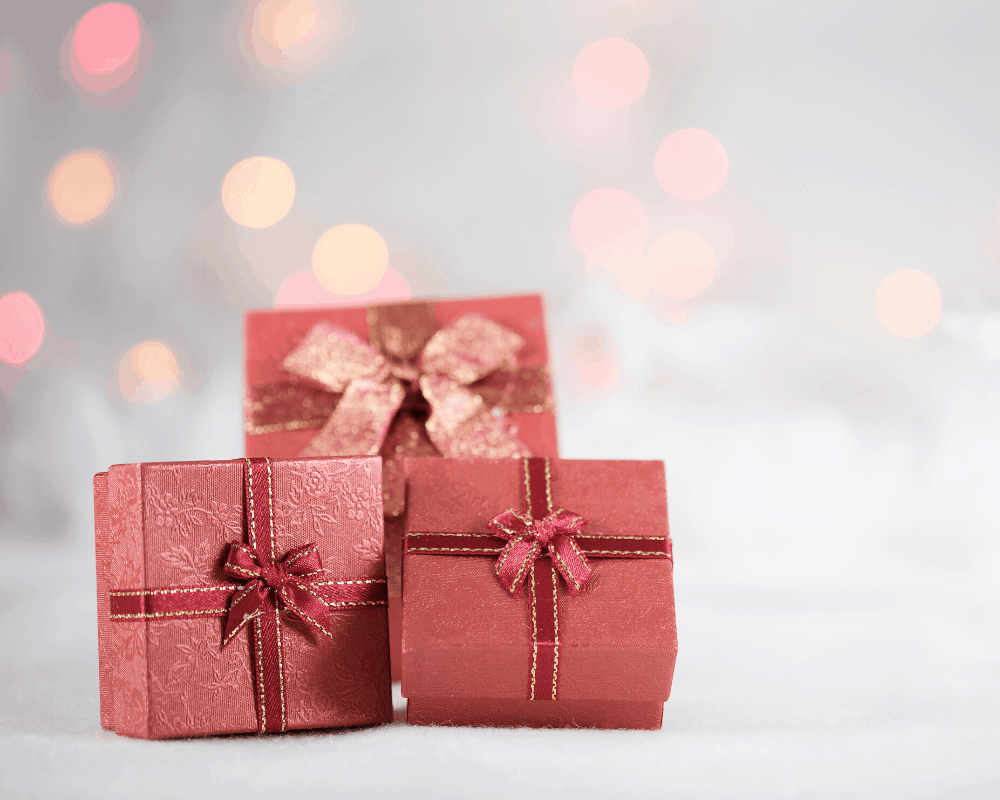 Christmas Gift Guide for Young Children
AD: Some items in this guide have been provided in exchange for inclusion in the guide.
If you're a little out of the loop when it comes to buying for your friend's and relatives' little ones, then we have a few ideas up our sleeves.  The Christmas Gift Guide for Young Children is aimed at preschoolers.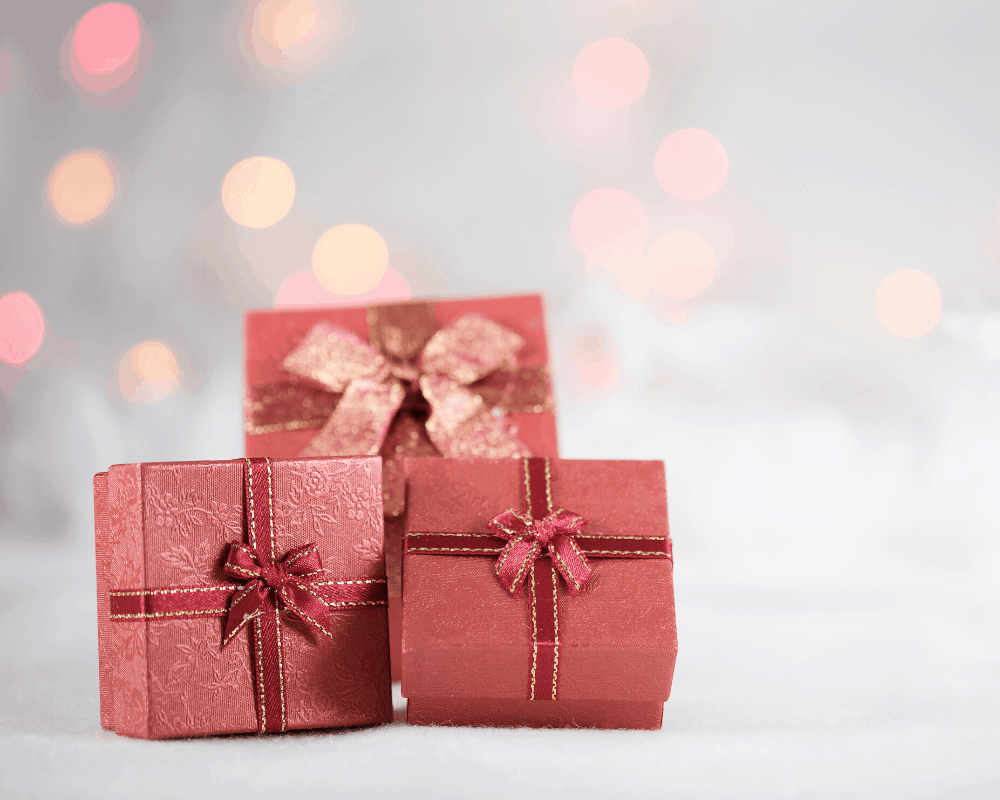 Sarah & Duck Wooden Skittle Set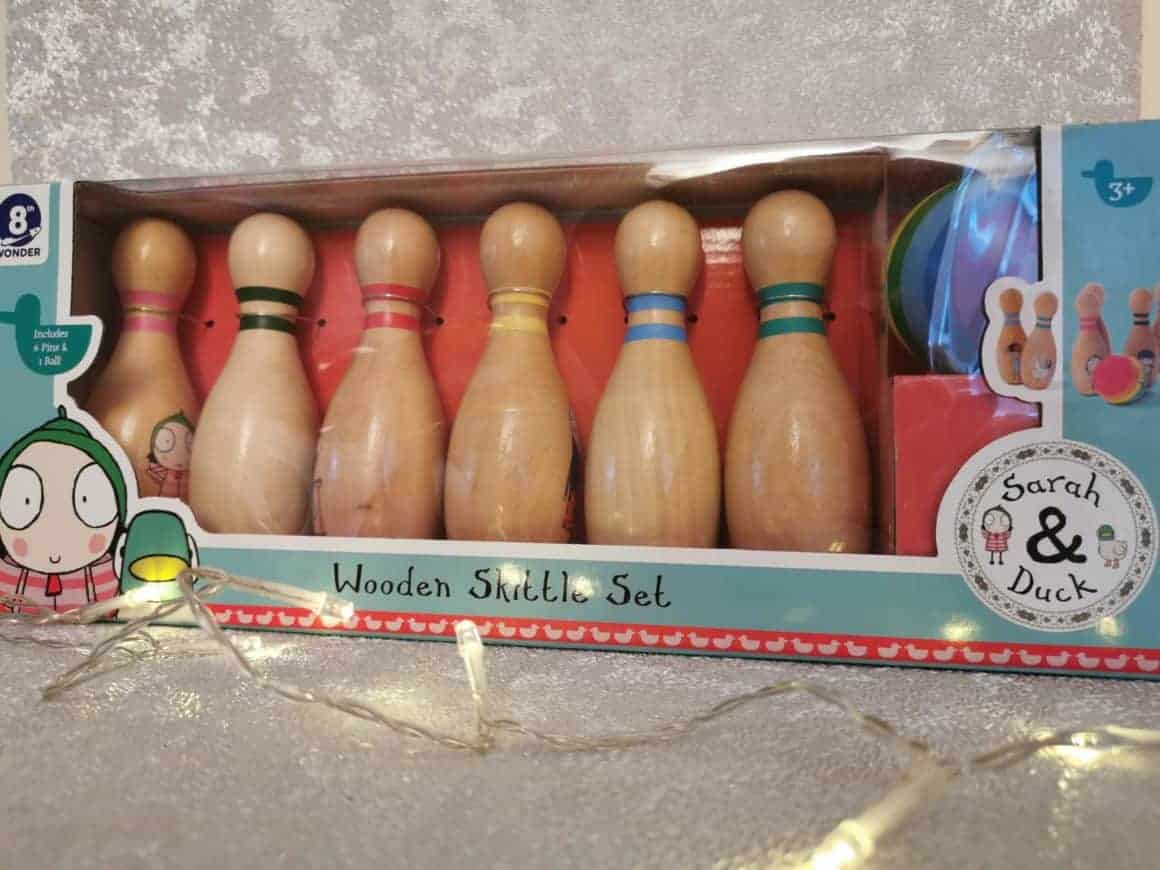 As seen on the hit CBeebies TV show Sarah & Duck. Sarah is a 7-year-old girl with big eyes and a green hat who lives with her slightly manic but endearing best friend, duck. Together they embark on simple but exciting adventures, exploring the world both near and far in their own imaginative way. This Wooden skittle set includes six colourful Sarah and Duck character skittles, and 1 Wooden painted bowling ball to knock them down. This set is both fun and useful for developing hand-eye coordination. Suitable for ages 3+ years
Sarah & Duck Wooden Sound Puzzle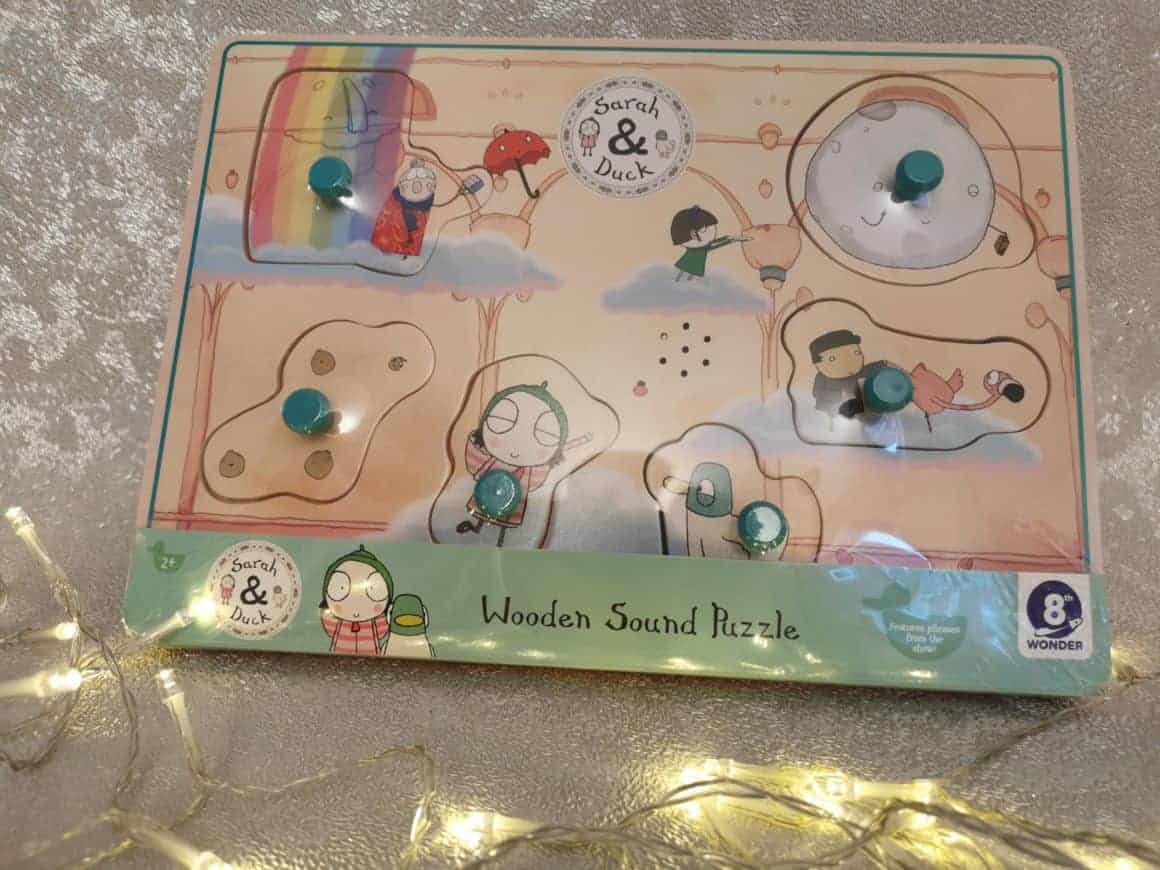 This Sarah & Duck wooden sound puzzle includes 6 characters illustrated, removable puzzle pieces with pegs and Wooden baseboard with a speaker. One by one, place the characters in their correct puzzle slot to hear what they have to say! Characters included; Sarah, duck, rainbow, scarf lady, moon, shallots. Batteries not included. Compact design. Develops hand-eye coordination, encourages problem-solving and introduces auditory processing skills. Suitable for ages 2+ years.
Go Jetters Wooden Dominoes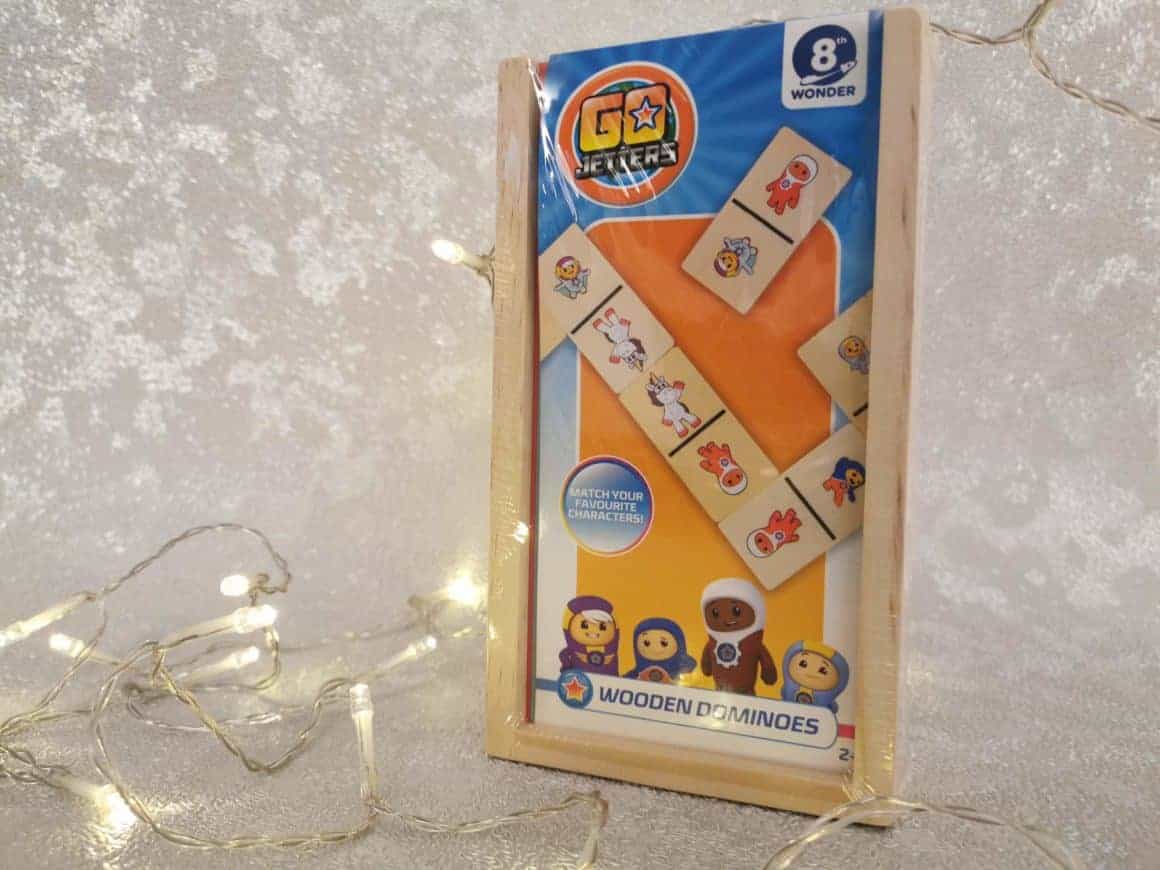 The Go Jetters wooden dominoes set contains 28 wooden illustrated Go Jetters character dominos and storage box. Helps to develop your little one's cognitive skills and turn-taking ability as they attempt to match the colours and characters together. Suitable for years 3+. teaches competitive fun!
Toy Story 4 Antique Shop Set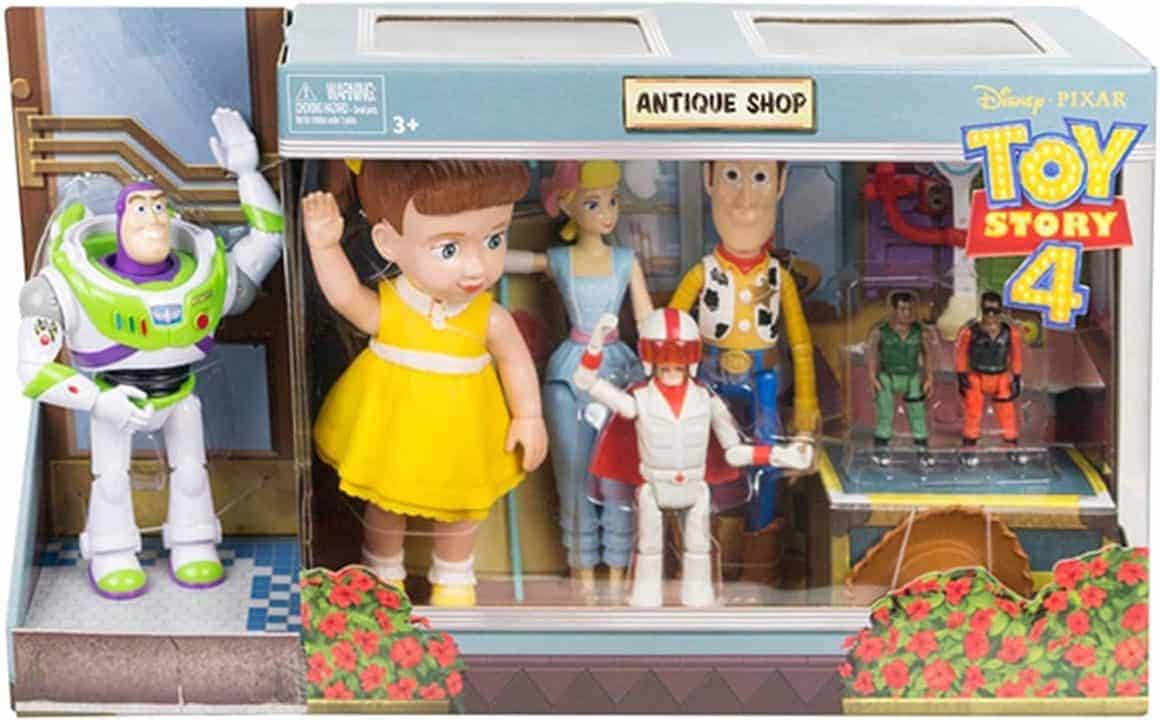 The Toy Story 4 Antique Shop playset is a must for all Toy Story fans.  The set contains all the key characters for the latest film in the Toy Story franchise so children will be able to play out their favourite scenes.
My Busy Bots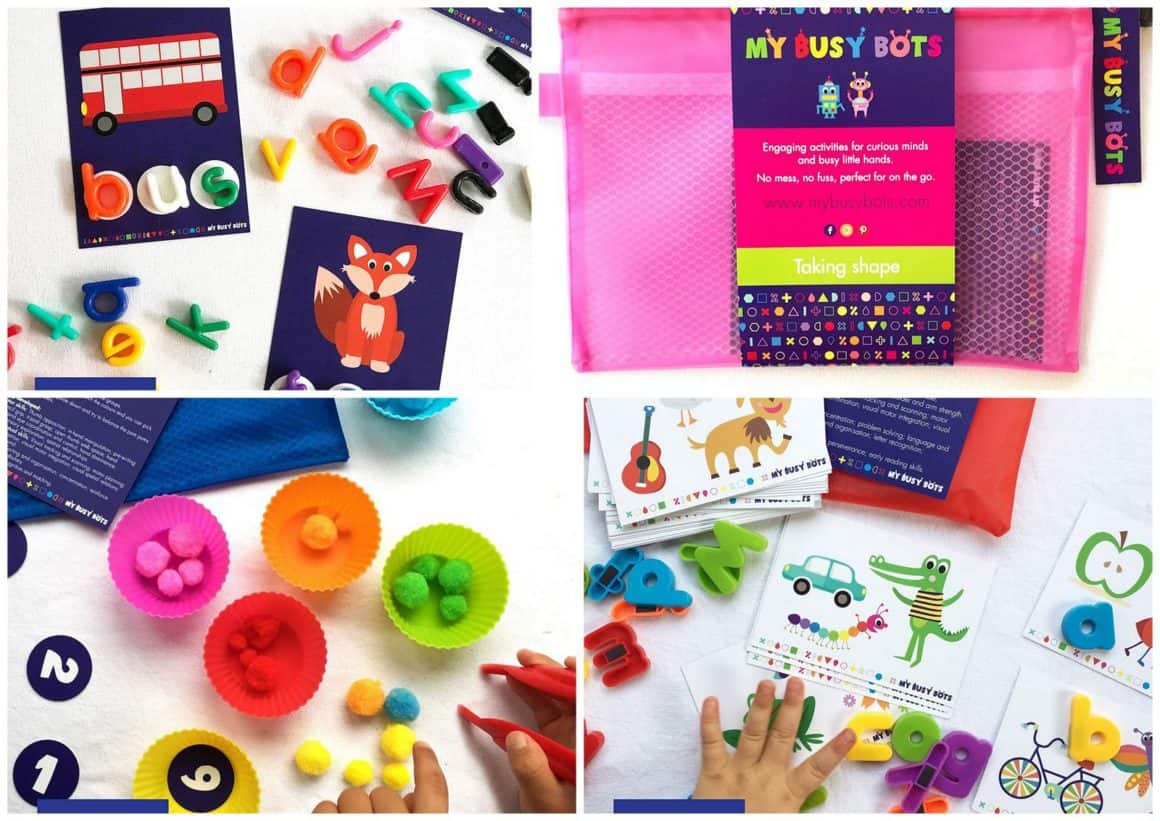 My Busy Bots are educational busy bags for children from 18 months up to 8 years. All activities encourage learning through play – while kids have fun they develop essential skills. Busy bags are ideal for use as a learning resource at home, or for travelling with (very helpful in airports!), taking to restaurants, picnics, waiting rooms, weddings, on holiday! Each one is reusable, extendable, non-messy (no stickers, glue or glitter) and comes in a zipped, waterproof and colourful bag!
Personalised' Goes to Sleep Book
Give the gift of sleep this Christmas with the Goes to Sleep book! It's created in partnership with 'The Children's Sleep Charity', each copy is personalised for each individual child and is proven to help children and parents sleep better through the night. Something for all the family!
Frozen2 Sven Night Light from Happy Beds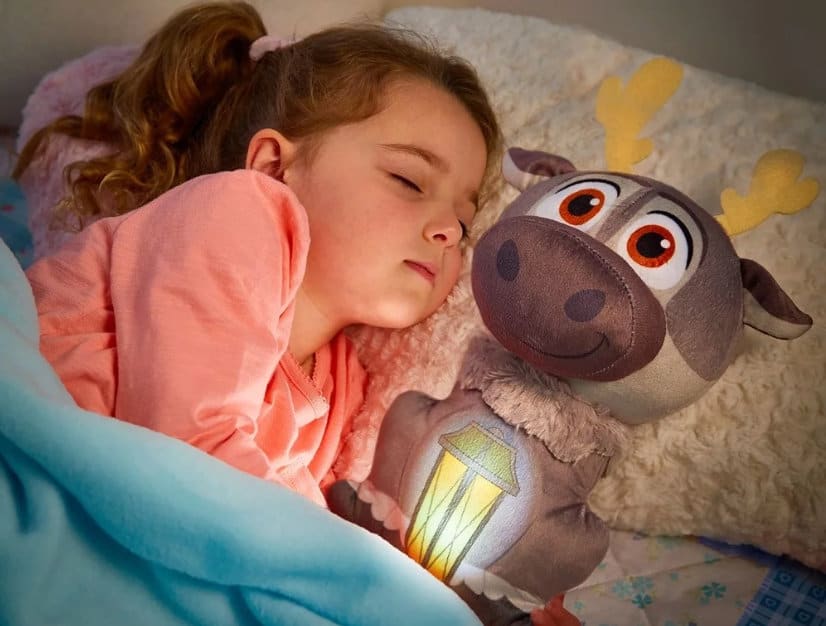 Your little one can get the extra support and comfort that they need at night time with the Disney Frozen Sven Night Light. This brilliant 2 in 1 nightlight and cuddly toy provides your child with that much-needed comfort to get a good night's sleep. Give your child a friendly face and a reassuring glow at night time with this fantastic GoGlow.
Don't worry about having to switch off the Disney Frozen Sven GoGlow, it comes with a fantastic 10-minute auto-fade, meaning your little one can comfortably drift off with their little friend by their side without you having to interrupt them to turn off their nightlight! Help your little one get the perfect night's sleep now!
Playmobil Christmas Bakery with Cookie Cutters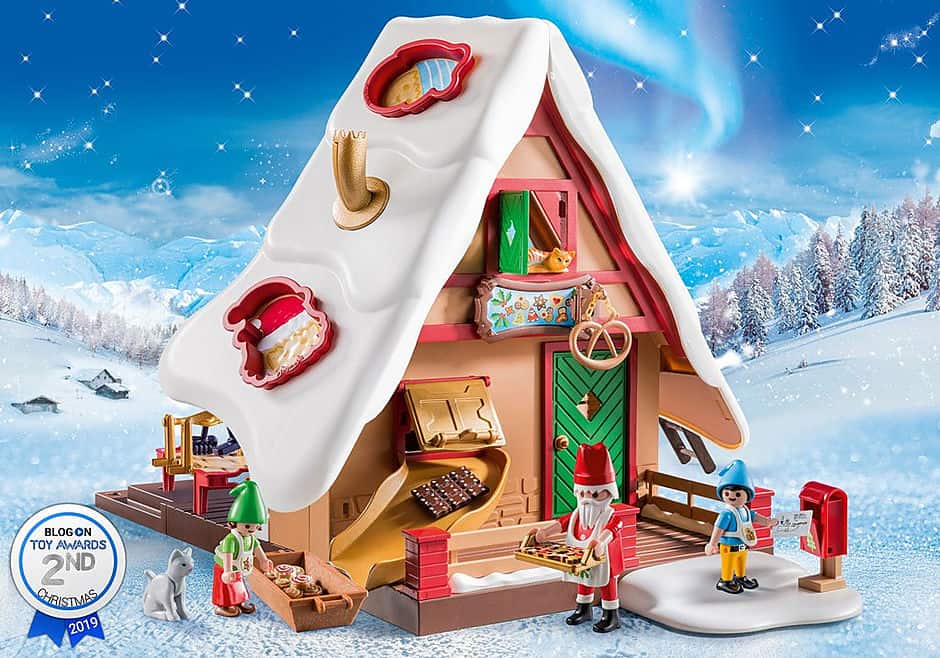 Together with Santa Claus, the hard-working Christmas elves prepare holiday cookies and gingerbread on their baking table. The finished baked goods leave the Christmas bakery via the cookie chute. With the cookie cutters and a biscuit stamp included, children can also become Christmas bakers.
Looking for gift ideas for children slightly older? Check out our Christmas Gift Guide for Children Under 10 years.