Christmas Gift Guide for Him
AD: Some items in this guide have been provided in exchange for inclusion in the guide.
It's time for the Gift Guide for Him today to showcase a few of the gifts I have found which will put a smile on the face of the man in your life this Christmas.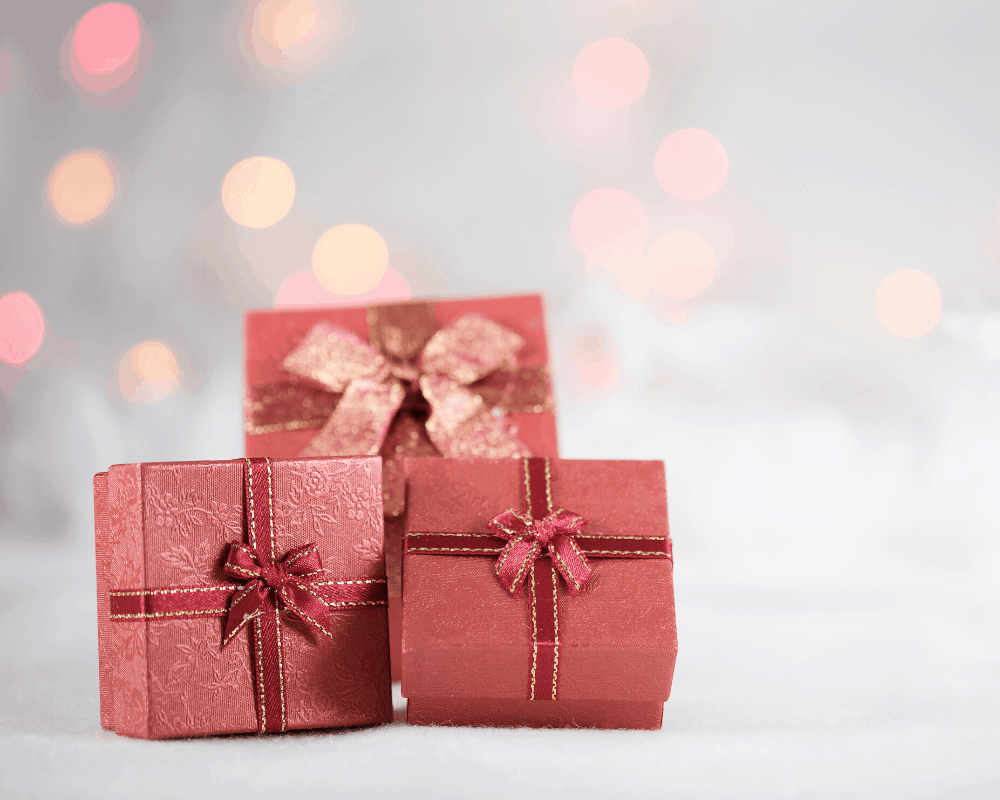 August Moment Watch from Trendhim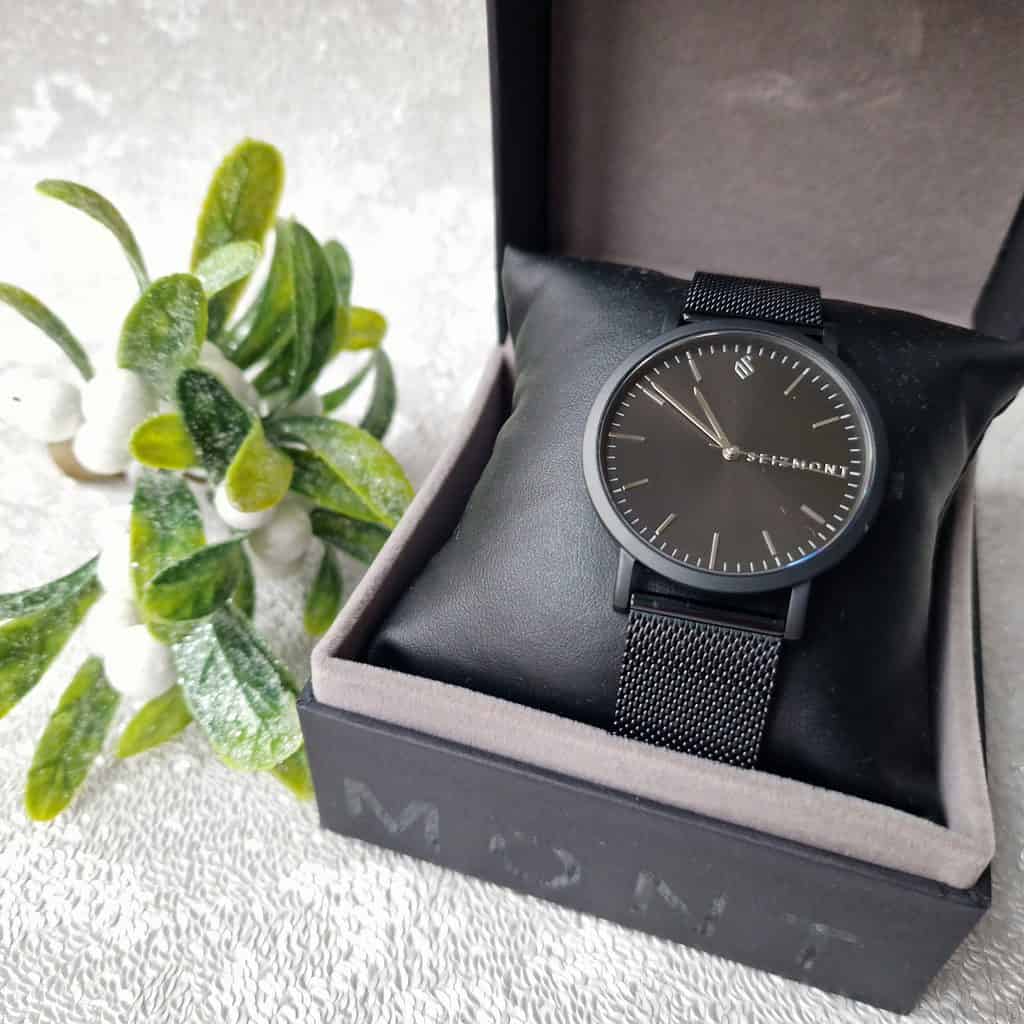 Seizmont pride themselves on making expert minimalist watches for men. This outstanding timepiece is no exception.
A simple white logo and numerals punctuate its plain black matte face. Lightweight stainless steel strap. The most stylish way to tell the time!
Material
Zinc alloy case
Stainless steel back
Japanese quartz movement
Dimensions
Watch face diameter: 40 mm
Watch face thickness: 7 mm
Strap width: 2 cm
Weight: 77 g
Max. wrist size: 21 cm
Min. wrist size: 15 cm
Trendhim RRP £79
Bobby's Schiedam Dry Gin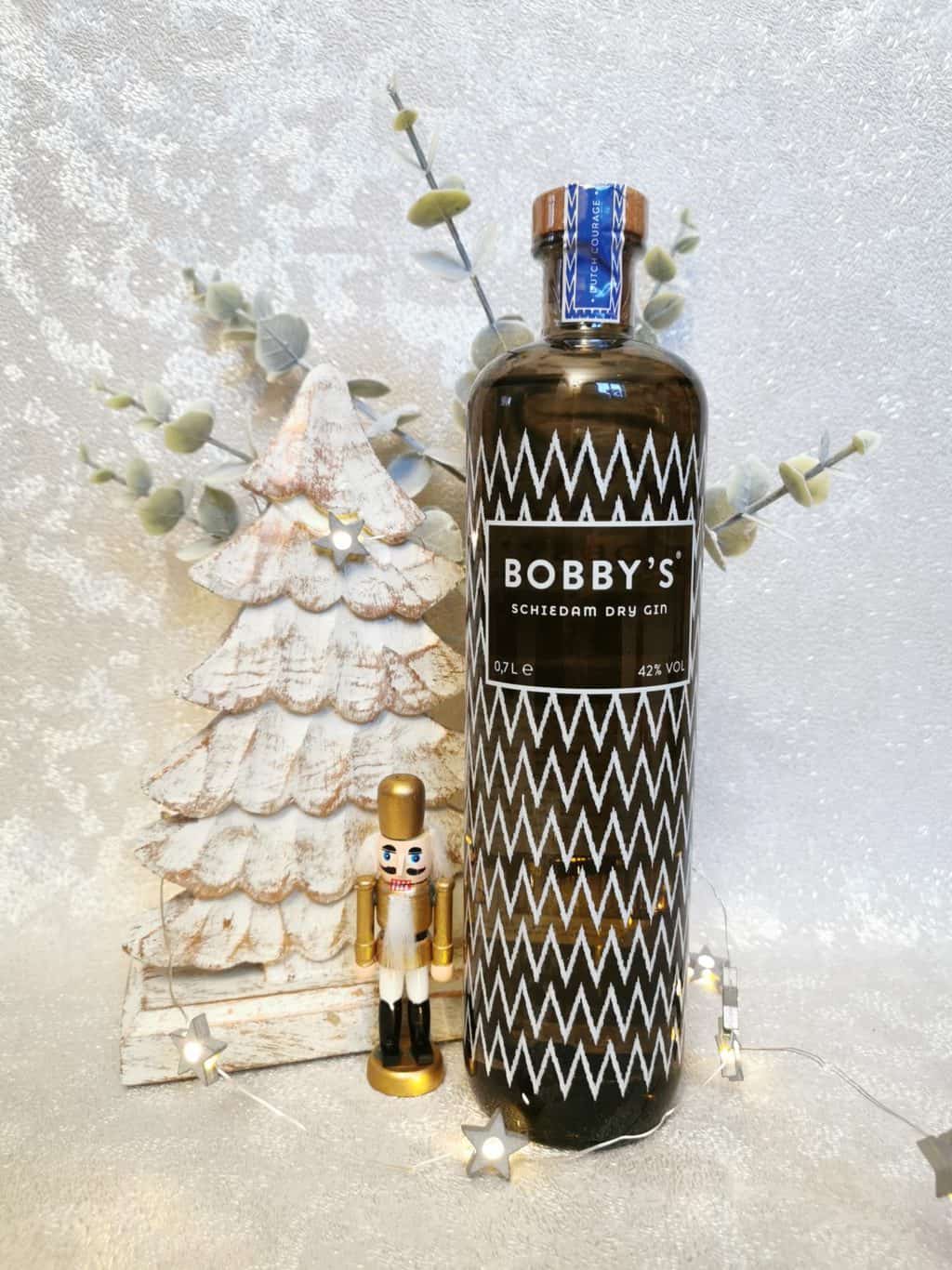 Bobby's Gin is named after Jacobus Alfons, known as Bobby to his family and friends. Bobby was born in Indonesia and migrated to the Netherlands. In the Netherlands, he found a Dutch Jenever gin he loved but missing the 'taste of home' he infused the gin with the familiar flavours of his homeland Indonesia. He unwittingly created his gin and the foundations of Bobby's Schiedam Dry Gin.
Bobby's Dry Gin is a unique blend of Indonesian spices and traditional botanicals, including lemongrass, cloves, coriander, cubed pepper, cinnamon, juniper, rose hips and fennel. The result is a spicy, aromatic gin with citrus and a hint of pepper.
RRP £34.90
Always Personal – Personalised Gin Balloon Glass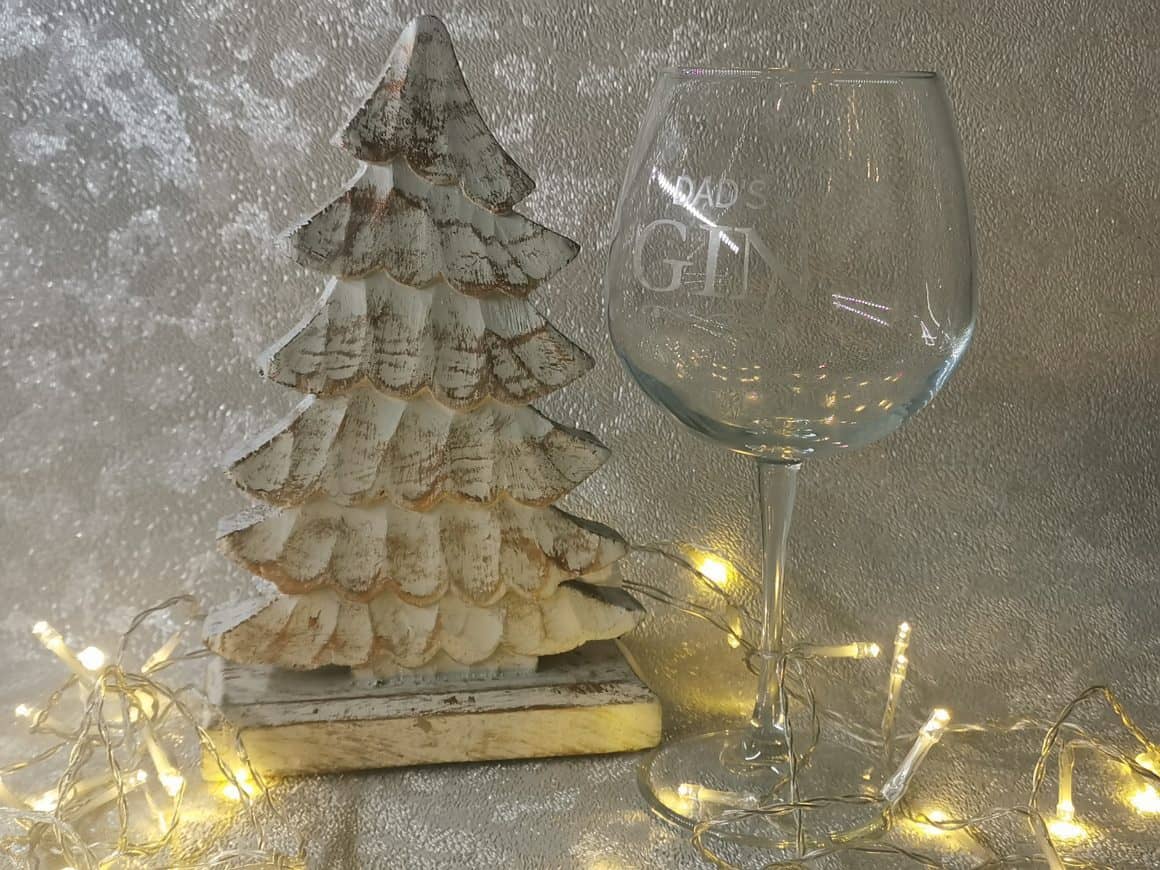 Gin always tastes better when drunk from the right glass. If you're planning on gifting Bobby's Gin (above) then why not go the whole hog and buy him a personalised Gin Glass from Always Personal too? You can personalise the glass with up to 12 characters; the word 'GIN' is fixed and cannot be changed.
RRP £17.99
Arran Sense of Scotland Machrie Wash Kit
Whether your man travels for work or pleasure, he will want to smell nice and present his best self. The Arran Sense of Scotland Machrie Men's Wash Bag is made from durable cotton and has magnetic and zip fastening and a water-resistant lining.
Machrie scent is sea salt and rockrose, which is a crisp, clean, light and refreshing fragrance reminiscent of days spent on the beach.
Kit contains:
300ml Bath & Shower Gel (RRP £15)
100g Soap (RRP £6)
100ml Shave Gel (RRP £15)
100ml Post Shave Balm (RRP £15)
RRP £45.00
Tesalate Sand-free Beach/Workout Towel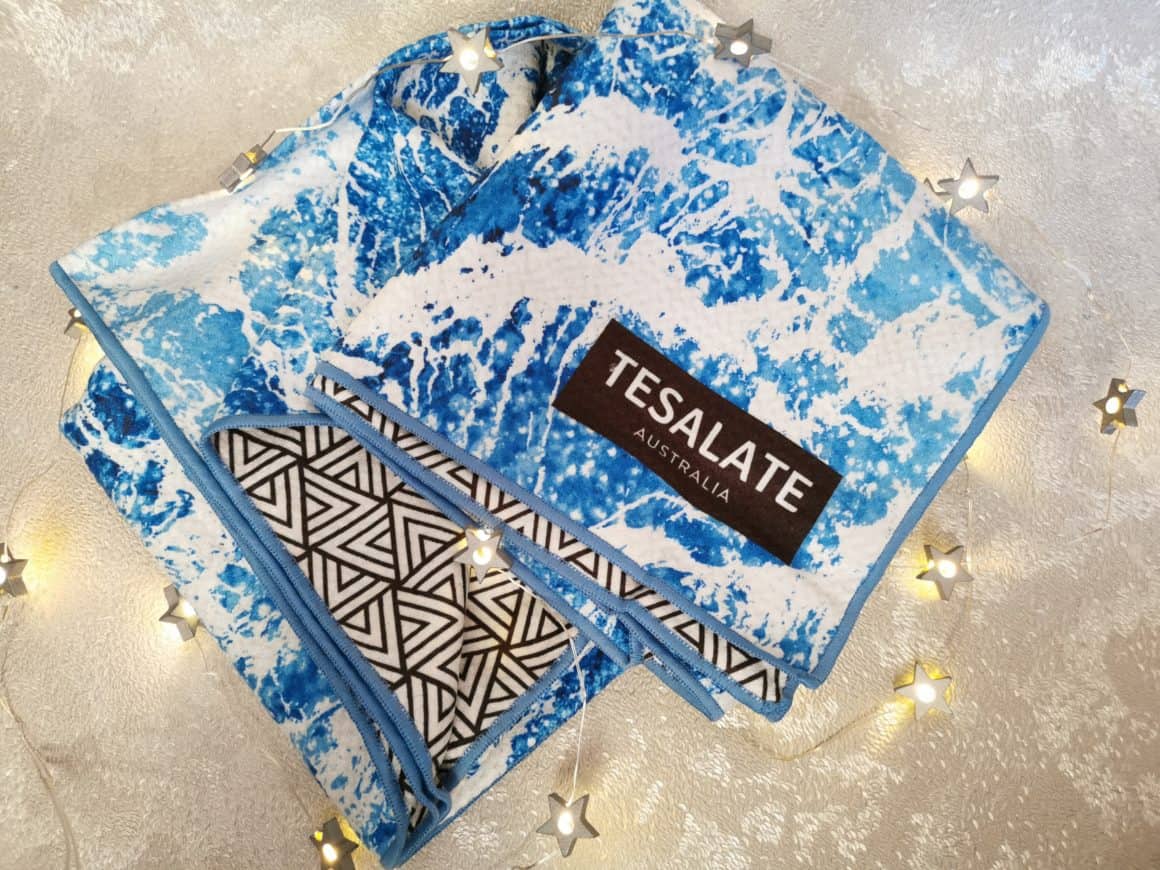 Earlier this Summer, I told you about our Tesalate Sand-Free Towel; who says it's just for the ladies? Tesalate does a fantastic range of towels suitable for both women and men. The Sand Free towels are perfect for days spent at the beach without worrying about bringing the beach home. The sand falls right off, and the towel dries super fast too.
Tesalate have also brought out a range of Workout Towels perfect for the gym or your sports bag. The workout towel isn't like any regular towel, which would be a breeding ground for bacteria. It has a safe antimicrobial additive built into the fibres of the towel, which means not only will it keep you safe from bacteria, but it is effective against mould, mildew and algae growth.
XL beach towels £79
Standard beach towel £49
Antimicrobial workout towel £29
Engravers Guild Personalised Leather Wallet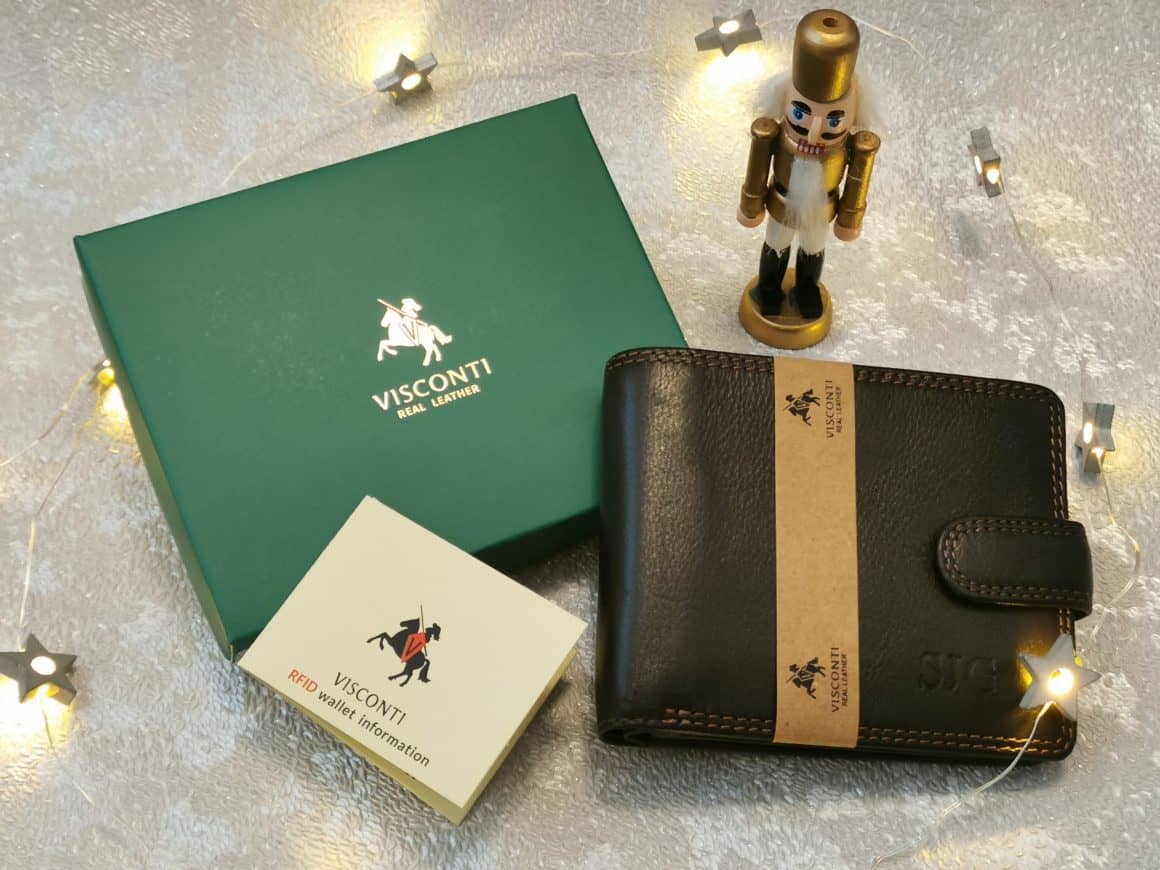 Made from premium brown leather with contrasting stitching and personalised with embossed initials, the Knightsbridge leather wallet from Engravers Guild of London will make a fabulous gift. This a double-fold wallet which opens out to access extensive compartments.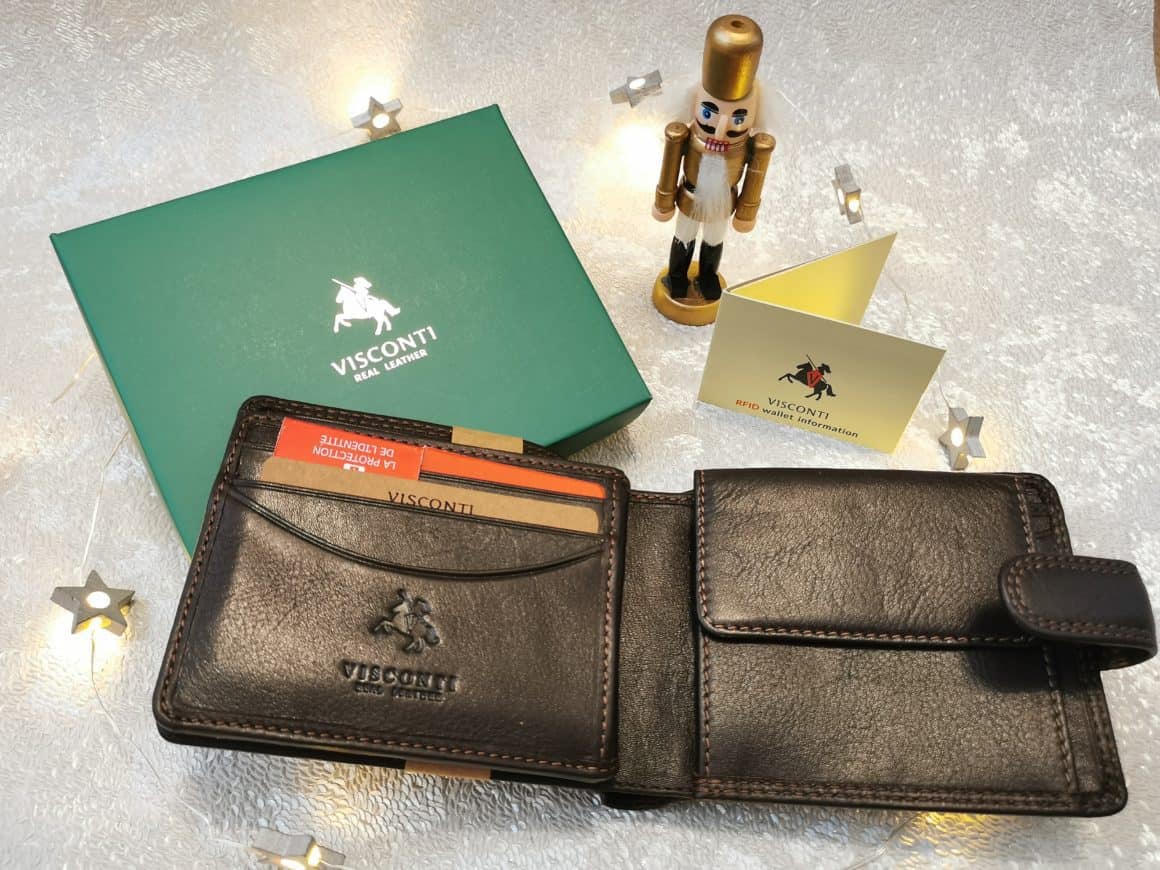 Features:
six credit card slots
a split note compartment
ID window
three slip compartments
button close coin pouch
Personalisation is available in gold, silver or blind embossing. The picture above shows blind embossing.
Not only that, this Visconti wallet has RFID protection to keep personal data safe, and a Visconti lining is used throughout. The wallet comes beautifully packed in a gift box, so all you'll need to do is wrap it and pop a tag on it.
RRP £38.95
Pants & Socks by Post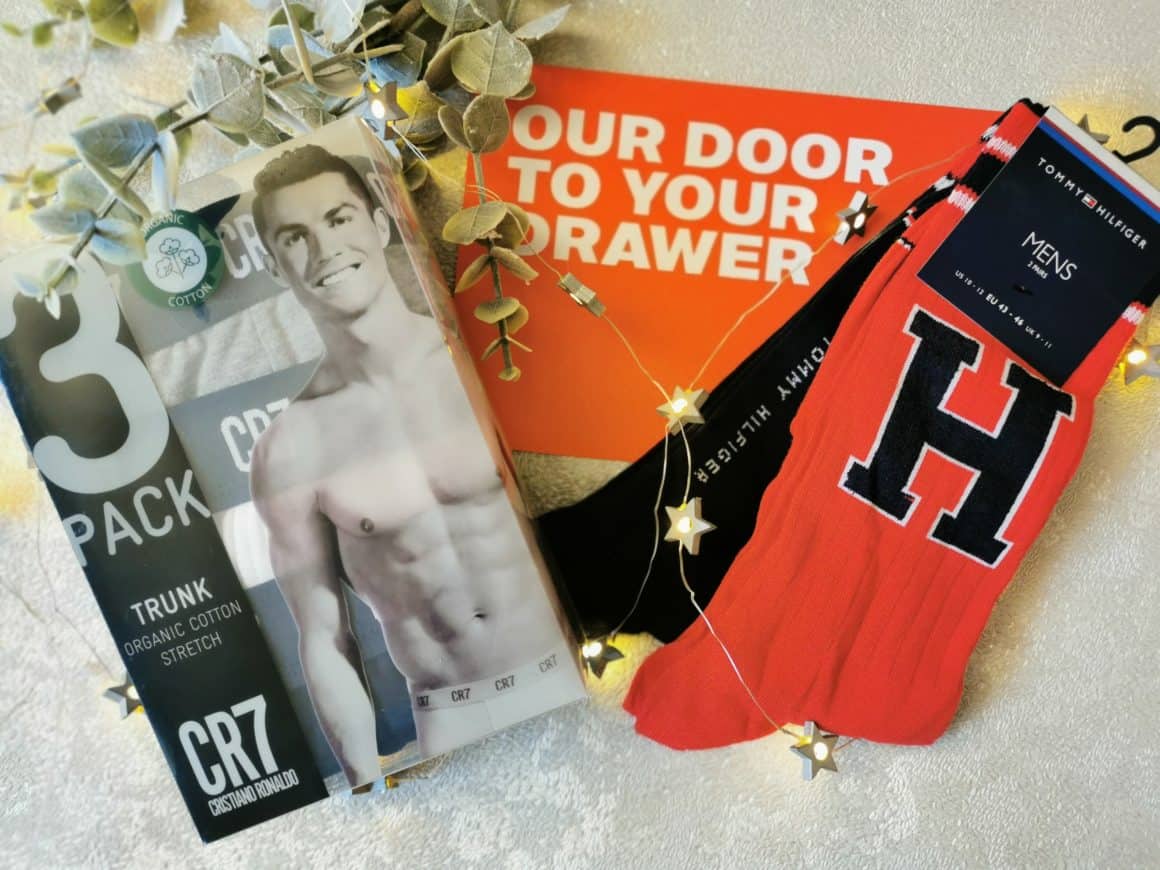 Yes, that's right, you can get a package for his, erm, package delivered right to his door with Pants & Socks online! No more excuses about running out of pants and socks; you can choose his favourite brands, size and colour, even decide how often he will receive them, and you'll only be billed each time they are delivered. Did I also mention it's FREE UK shipping and a 10% discount when you subscribe to save?
Prices vary
Solid Cologne UK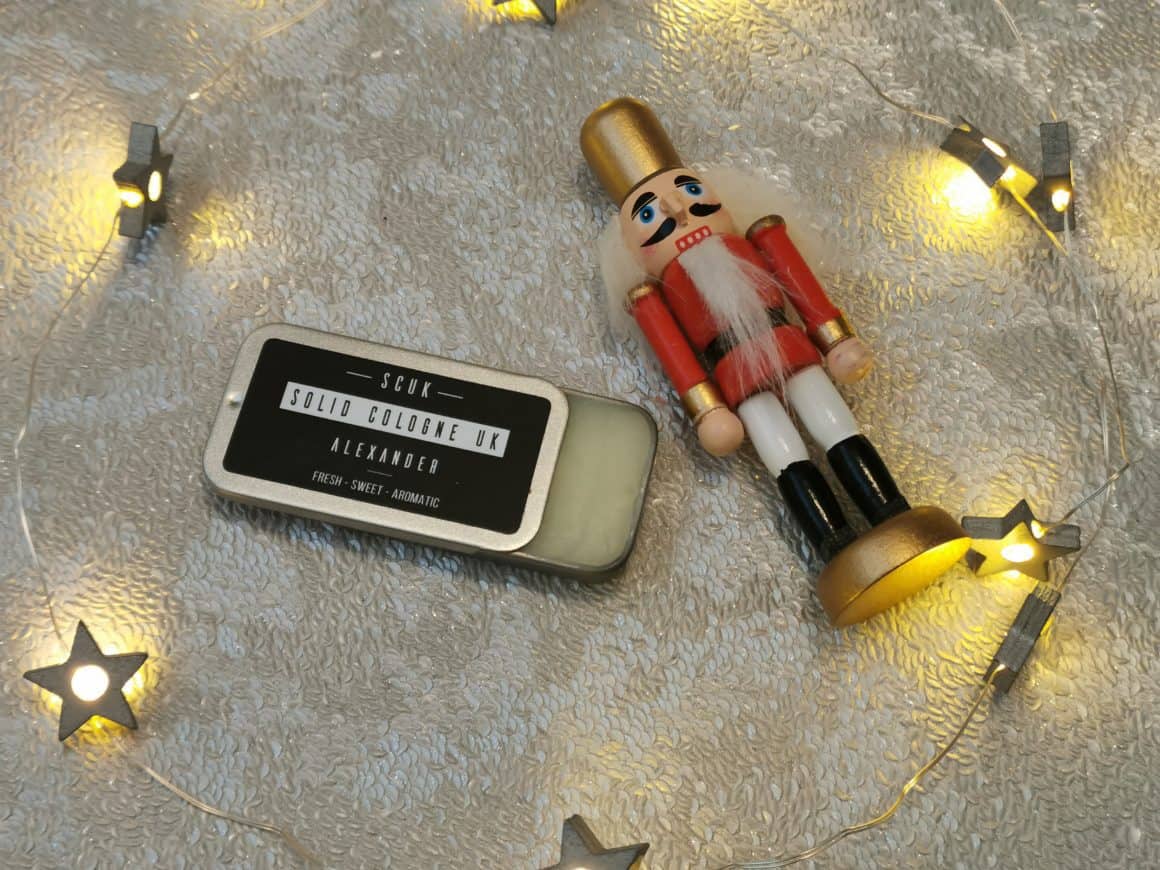 Solid Cologne UK is a solid wax-based cologne and aftershave for men. The natural and skin-friendly cologne can be applied directly to the skin and is perfect for a man who travels regularly—no need to worry about spilling liquids or hand luggage restrictions.
Solid Cologne UK is available in 10 colognes for men and three solid perfumes for women.
RRP £19.99
Carfume – Silver Deluxe Edition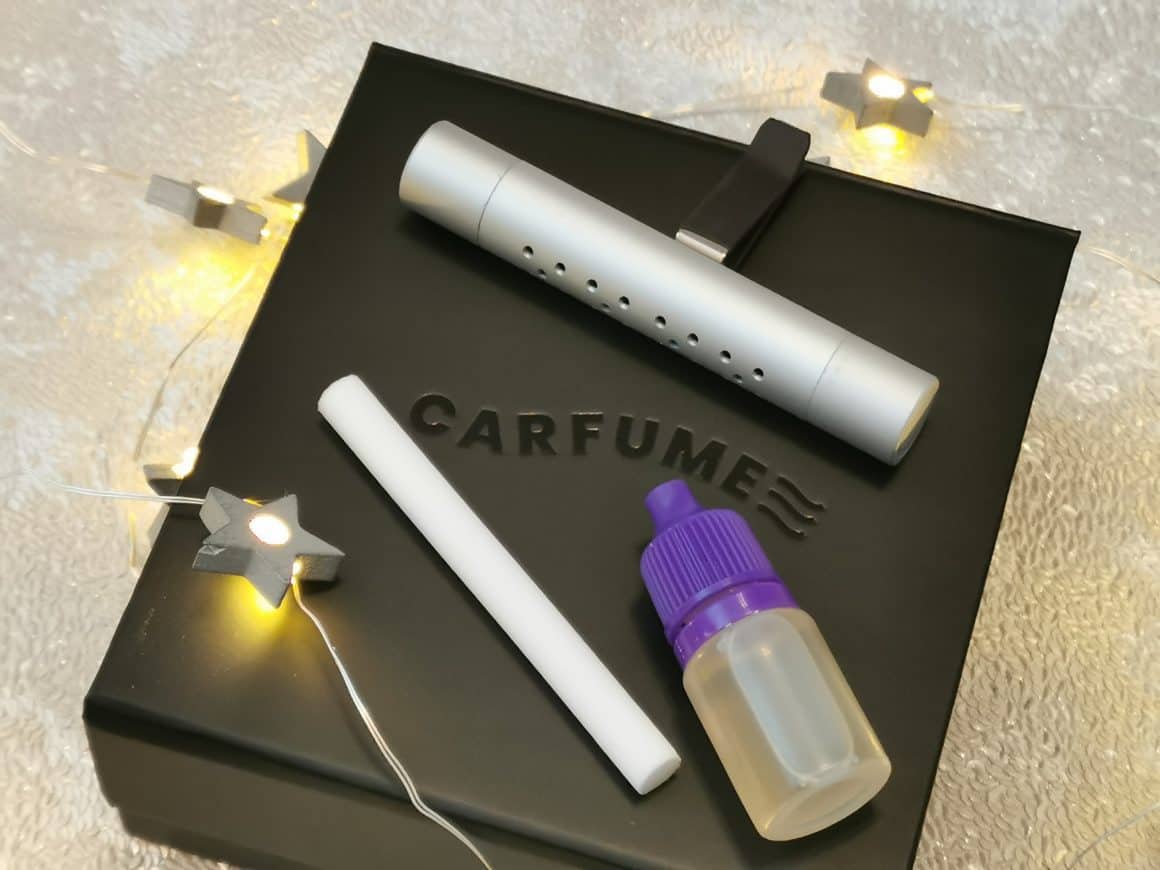 Carfume Deluxe Silver Edition is a sleek, modern and stylish car fragrance which is perfect for a car enthusiast or someone who has to spend a lot of time in their car. It is also available in Black, Red or Rose Gold finish.
The Carfume clips onto the air vents to dispense fragrance for up to 120 days. When the fragrance has run out, you order a refill. There are currently 22 scents available in the range.
RRP £24.99
Gift Baskets for Men
For the man who loves meat, how about a Man Bouquet of Beef Jerky in a Beer Tankard, Glass or Steel pot? Who said men don't like flowers? The Manly Man's Gift Baskets for Men could be just the gift he has been waiting for.
6Ice Jewellery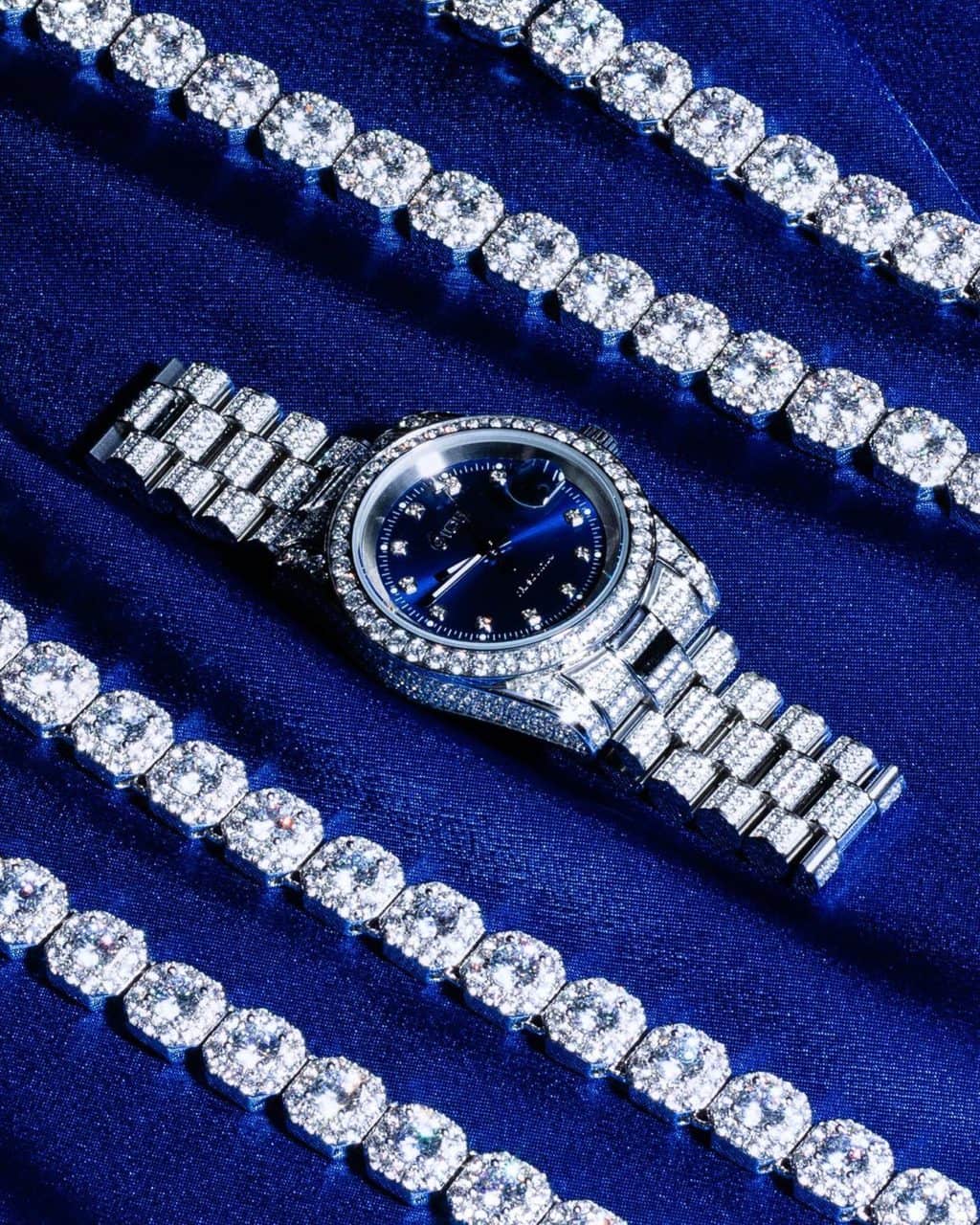 For the man who likes a bit of Iced out jewellery bling, then 6Ice will have that perfect gift whether you are looking for Hip Hop jewellery, watches and earrings made using the latest cutting-edge technology.
Flintlock Pistol Replica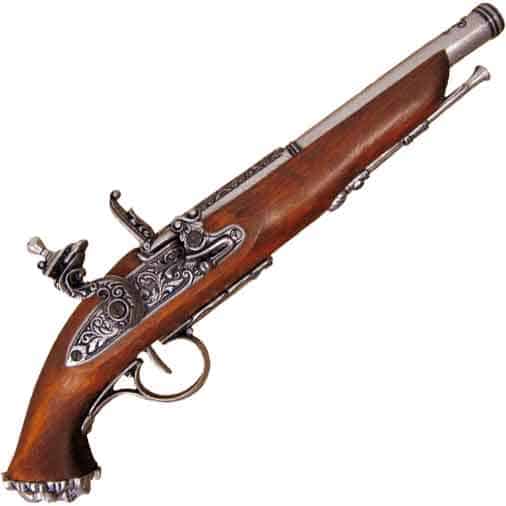 Is your guy an avid collector of historical items? If the answer is a resounding yes, this true-to-life flintlock pistol replica may be his perfect gift. Many men, especially those who are into period films, video games, and live-action role-playing, love historical weaponry. This 18th-century pirate flintlock pistol is made from zinc alloy and carved with elaborate details to look like the real thing. This replica is perfect for decoration, role-playing, and theatre props.
Unwrap The Magic Yankee Candle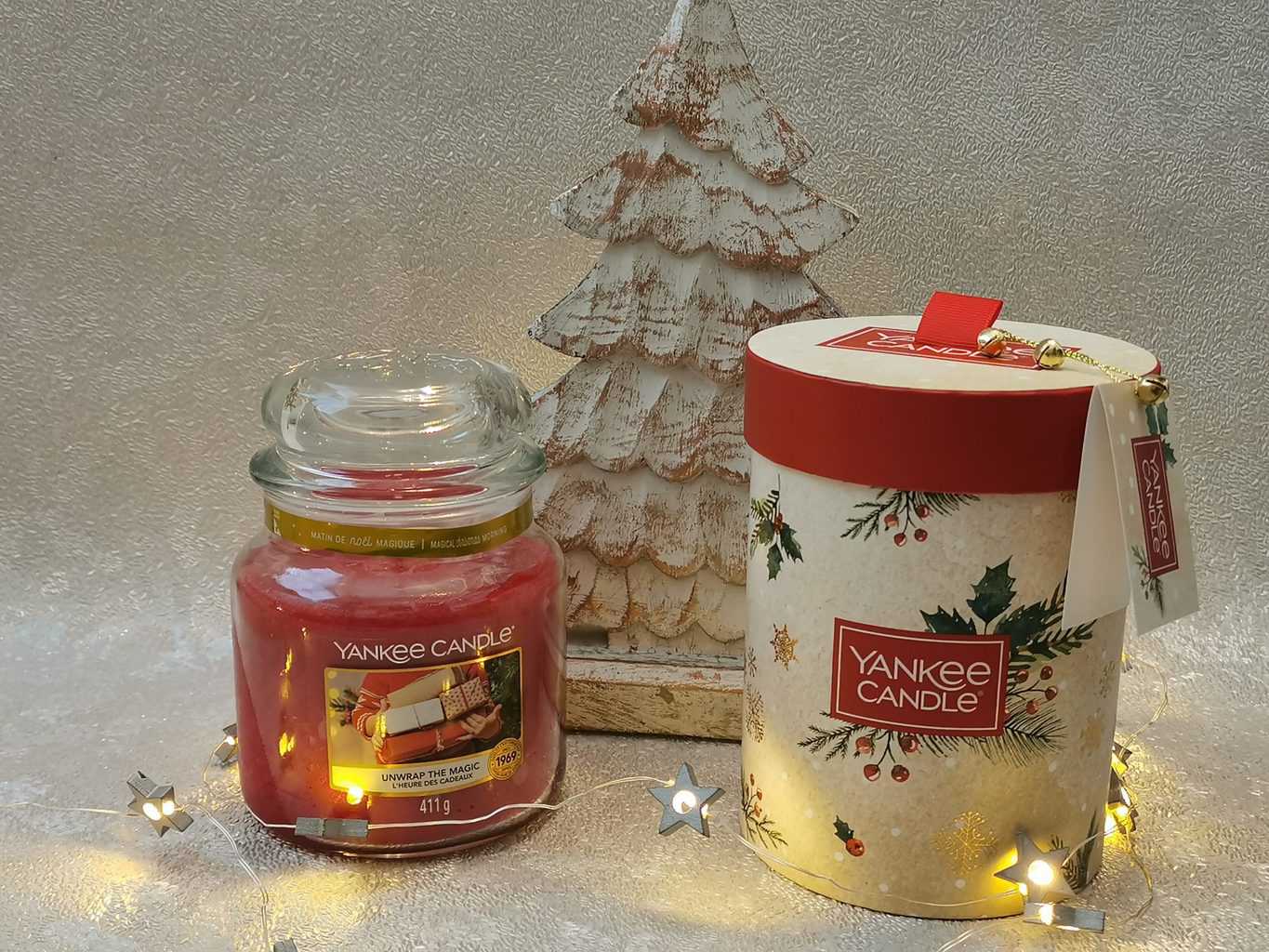 Who doesn't love a Christmas candle? It's not just for the ladies, you know?! There are so many unique Christmas-scented candles at Yankee Candle to choose from you'll be hard-pushed to choose just one. We love the Unwrap the Magic scent, a fresh and clean scent with orange and citrus notes. The candle jar also comes in a Christmas gift box.
RRP £19.99
Are you still looking for ideas for the lady in your life? Head over to our Christmas Gift Guide for Her to see our pick of great gifts she will love.
Sporty Pants Gift Set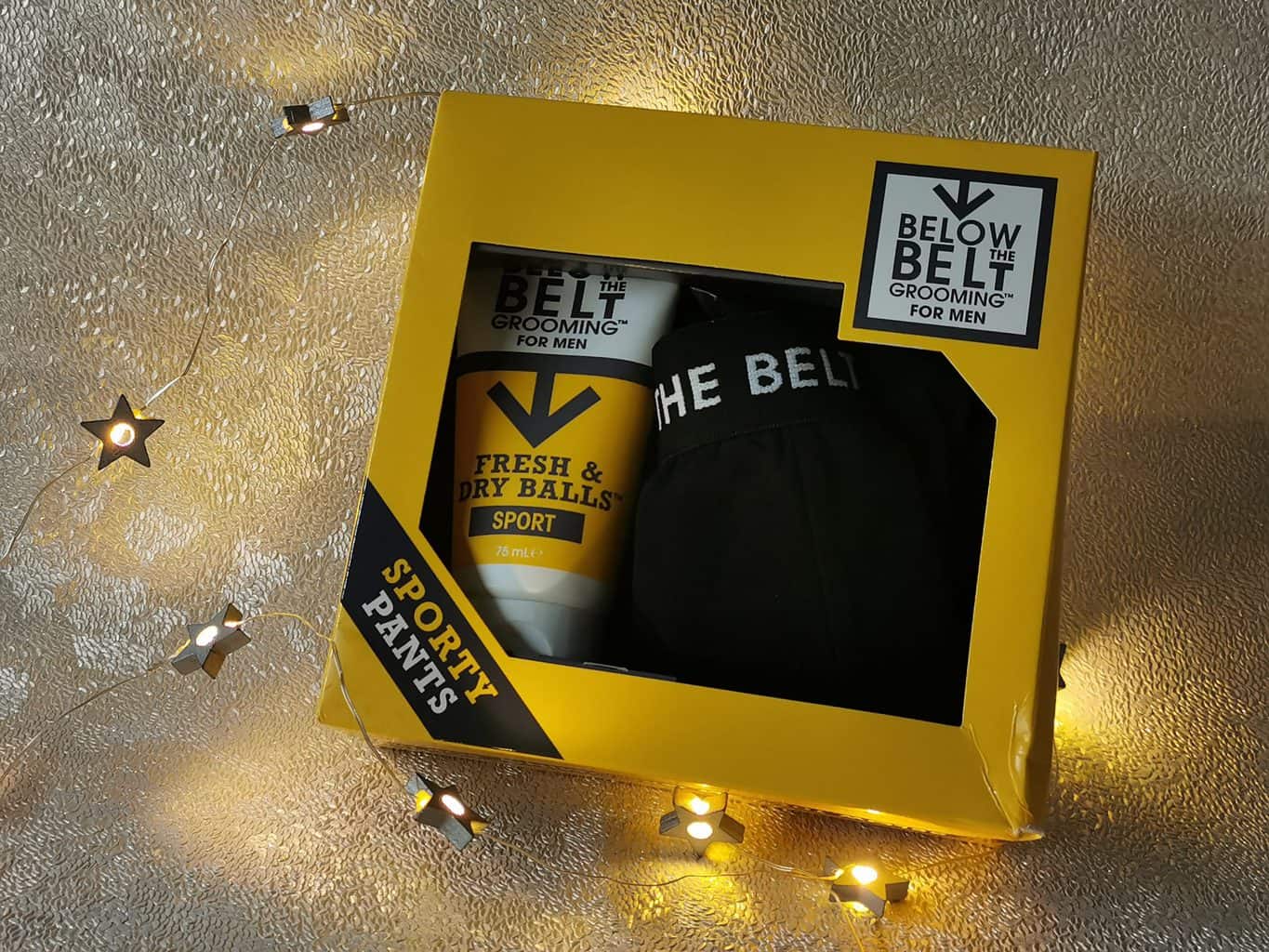 A great stocking filler to put a smile on any man's face, Below the Belt Grooming is specifically formulated to combat sweat, chafing and odour in men's nether regions. Dedicated to keeping balls fresh, dry and comfortable, whatever the occasion, Below the Belt Grooming is a great way to inject some humour into Christmas morning.
The perfect package for his package
Contains our Sport Fresh & Dry Balls – the perfect alternative to talc. Apply daily after showering, as you would a deodorant, and enjoy the fresh & dry feeling all day long. 
It contains limited-edition branded boxers for a super fresh & comfortable experience 
100% recyclable cardboard
Vegan and cruelty-free
RRP £12.00