Disclaimer: This post contains affiliate links, see more here. Some of these products have been provided for this post but not all.
It's time for the Gift Guide for Her today, time to showcase a few of the gifts I have found which will put a smile on the face of your loved one this Christmas.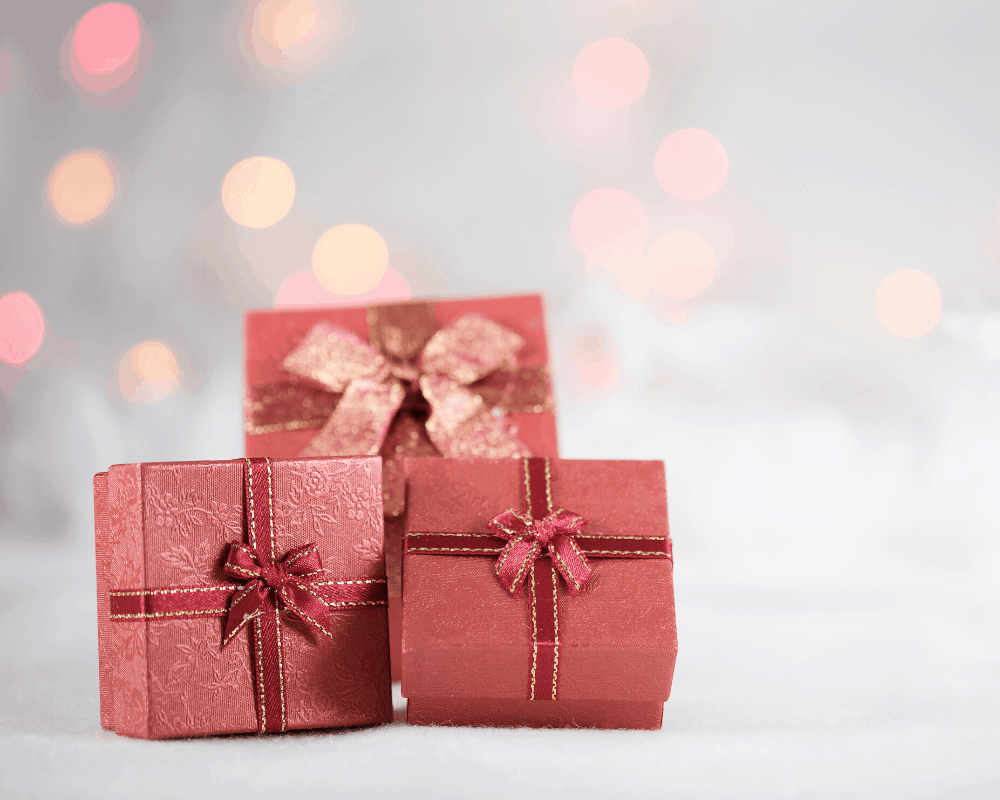 Fitbit Charge 3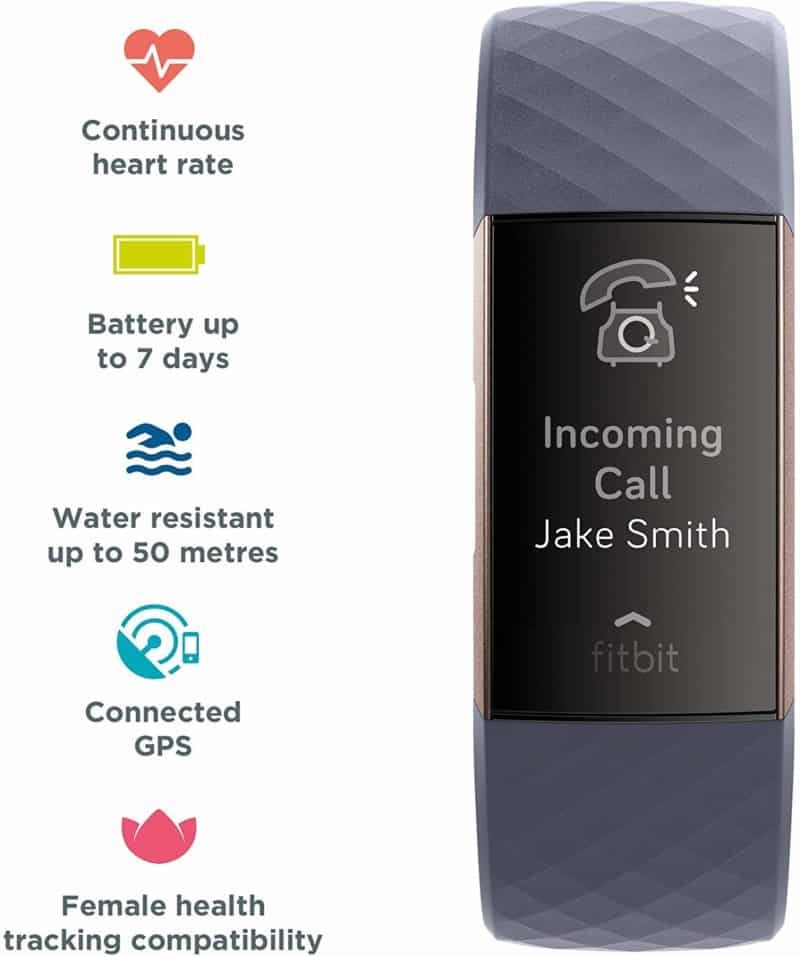 The Fitbit Charge 3 is the most advanced fitness tracker which is perfect for all your health goal setting ahead of the New Year.
24/7 heart rate
More than 15 goal-based exercise modes
Water-resistant up to 50m
Up to 7-day battery life
Love Leggings – Sports Leggings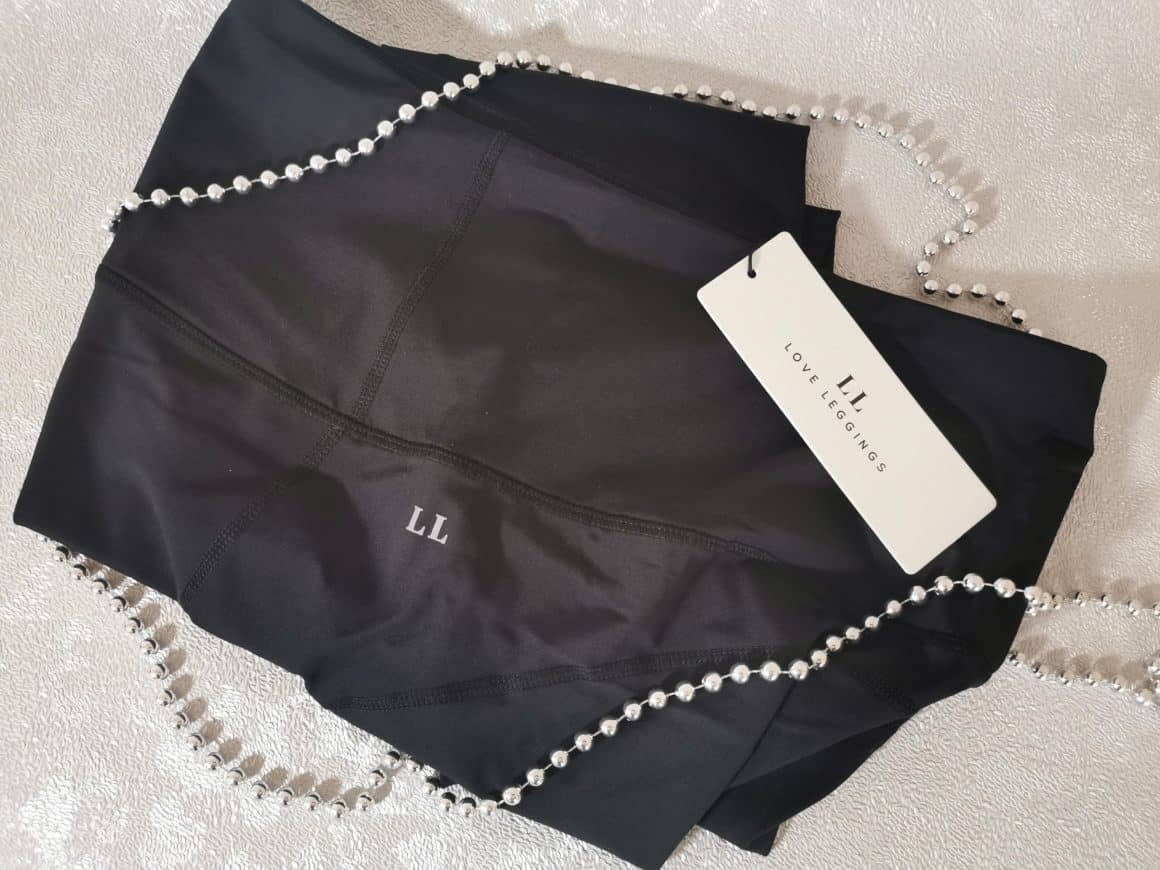 Finding a good pair of leggings for the gym isn't as easy as you'd think.  I have the Love Leggings Sports Leggings and I love them.  They don't fall down, they are lightweight yet feel like they hold me in all the right places thanks to the high waistband and more importantly, they don't turn see-through the second you squat!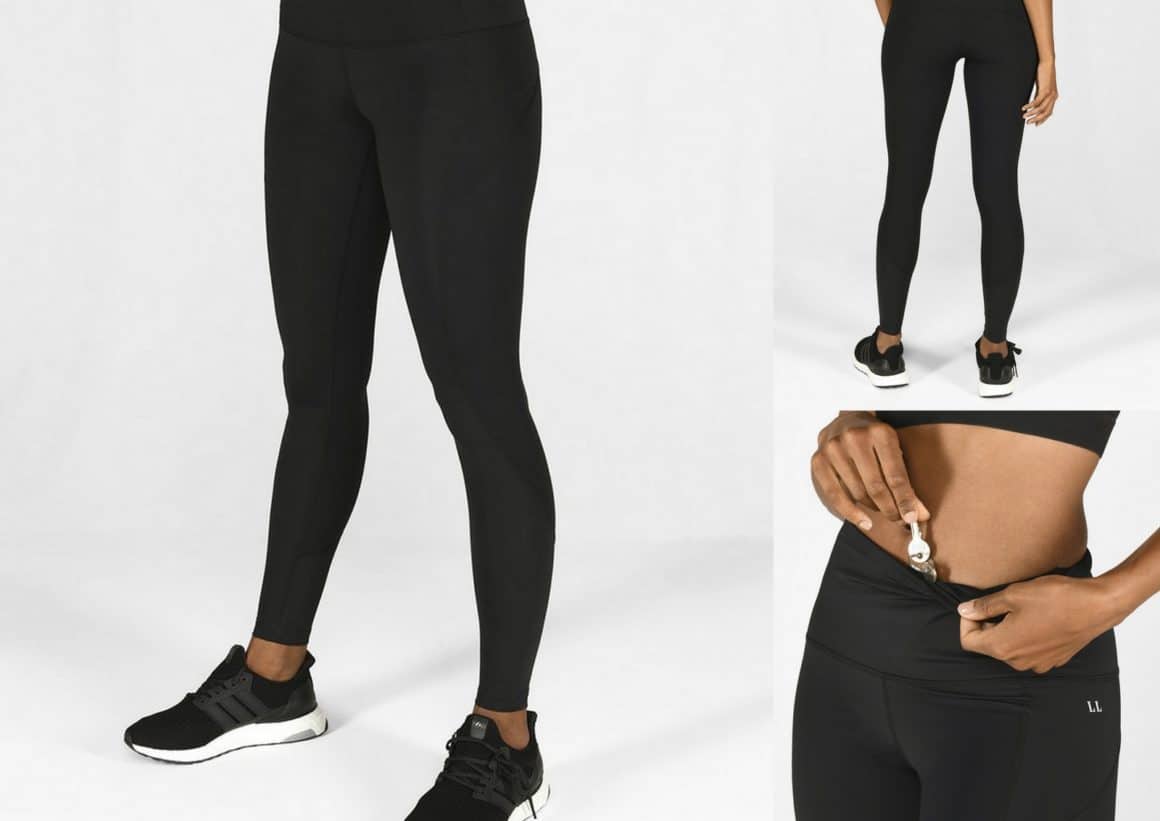 Microscooter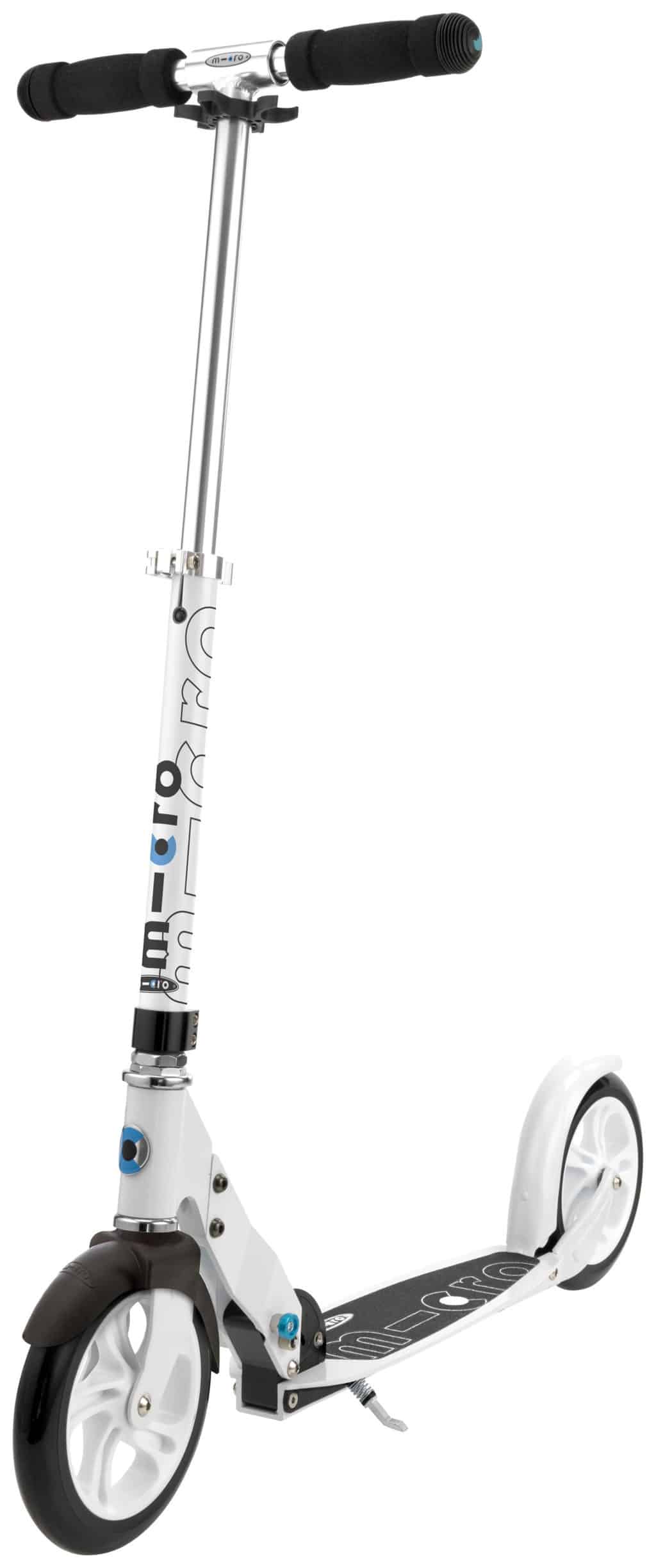 Whether she scoots to commute, to keep fit or to keep up with the kids – you'll find her the perfect set of wheels at Micro Scooters. To make it extra special why not personalise the scooter with her name too?  Available on the Micro Classic and Speed scooters
This Girl Means Business – Awesome Marketing Planner
More and more women are running their own businesses than ever before.  This Girl Means Business Marketing Planner is the planner to have in 2020 to make your business grow.   Inside you will find:
2020 Year to View Calendar
Beautiful feminine illustrations
Marketing tutorials
Week to view calendar spreads
Monthly social media planner
Target setter
Topic planner
Newsletter planner
Blog planner
Monthly marketing bundles
Daily Sales and Cashflow tracker
Targets and wellbeing
You can also get a digital version to keep up to date when away from the office.
Olay Regenerist Whip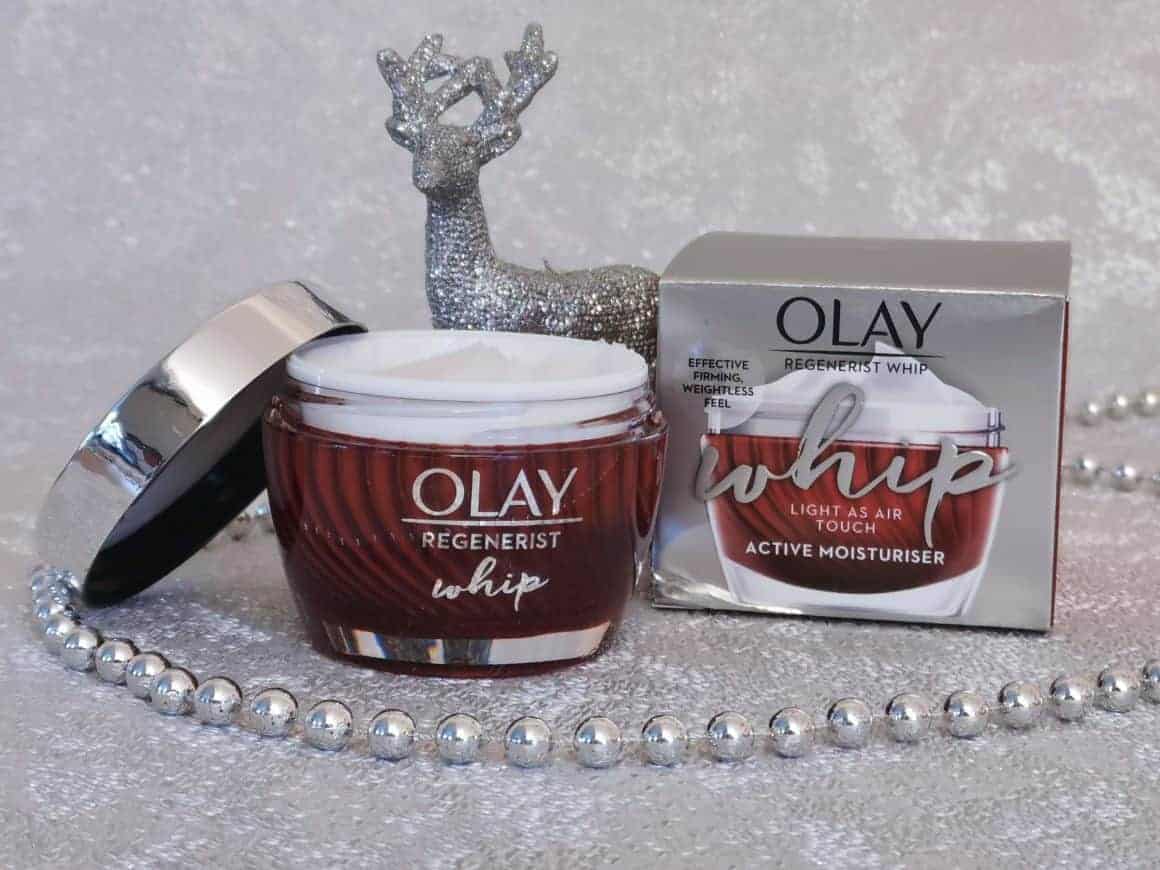 Olay Regenerist whip cream is a light as air, anti-ageing moisturiser for effective firming and reduced look of wrinkles. It is whipped with moisture to transform from cream to liquid on the skin for fast absorption. This transformation into liquid enables optimal delivery of anti-ageing ingredients to your skin's surface layers and provides the base layer for makeup.
To Love and Let Go by Rachel Brathen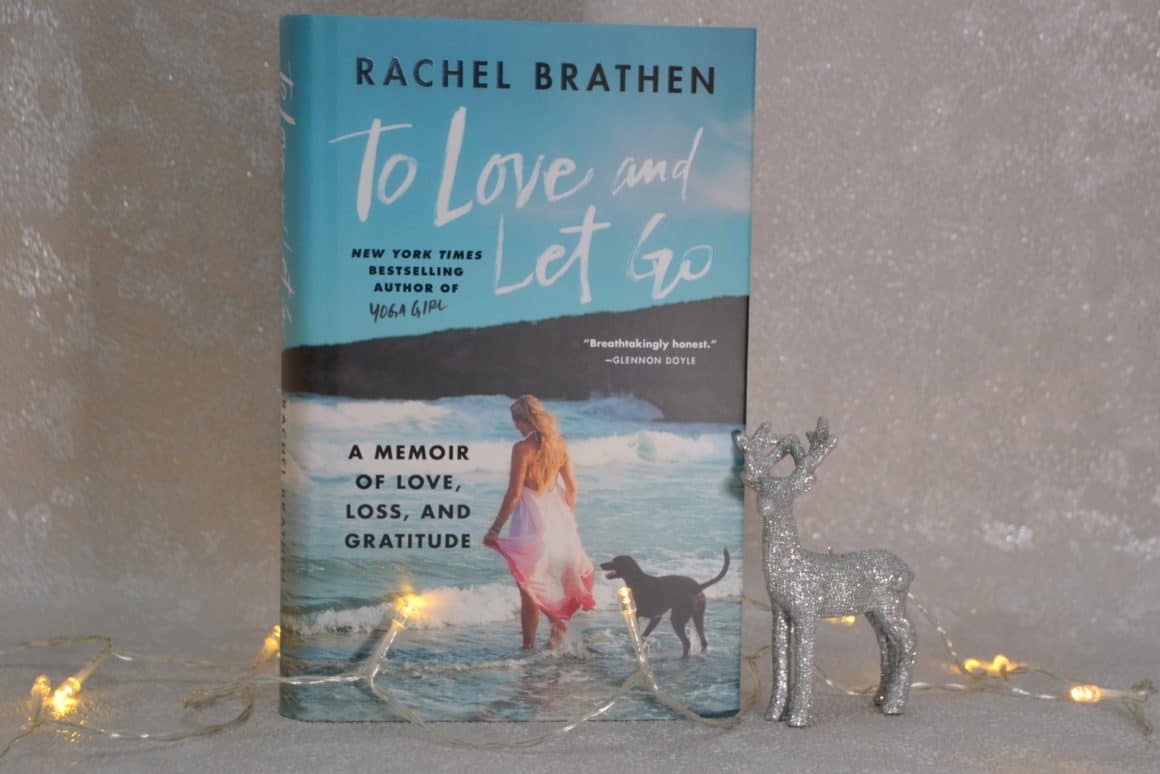 To Love and Let Go is a moving memoir on overcoming tragedy and adversity through the transformative power of parenthood by Rachel Brathen, better known to her millions of followers on Instagram as Yoga Girl. In the book, Rachel opens up about her struggles with loss and unresolved grief and trauma. Rachel's pregnancy becomes a time to heal and be reborn herself, and she shares her hard-won wisdom on love, loss, and what it means to be a mother and a daughter.
Spry Candles Fragrance Gift Set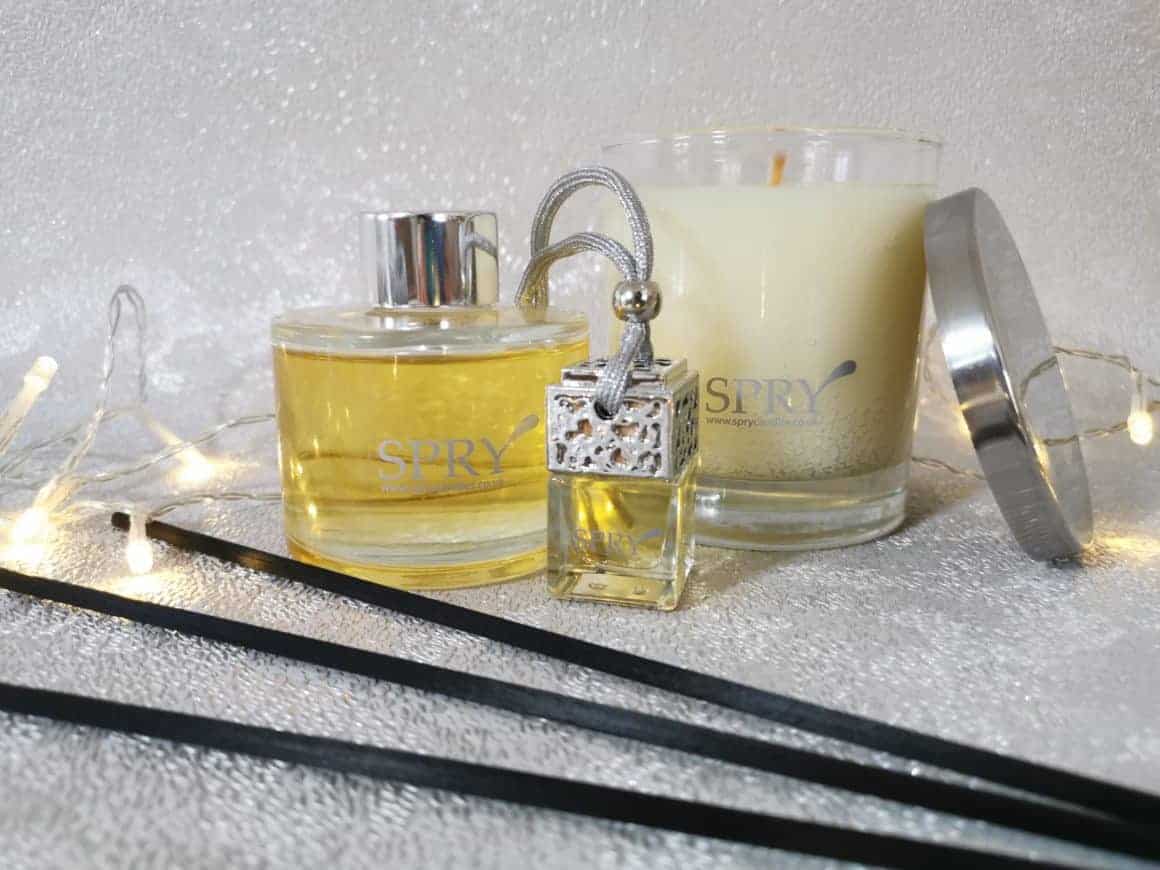 The Spry Candles Fragrance Gift Set comes in a choice of fragrances to suit all the rooms in your home. The medium size candle is made from natural wax & has a burn time if up to 60 hours. The 100ml reed diffuser will deliver a constant and pleasant level of fragrance which you can transport to your car using the car perfume. Each box comes specially labelled with the fragrance chosen.
Spry Candles produces a range of fragranced products that are hand made in Great Britain. These include natural vegetable-based wax candles & diffusers that have one of the highest percentages of fragrance available on the market.
Fragrances:
Orangi Bloom –  Ideal for kitchen, bathroom or lounge. This uplifting citrus orange and neroli fragrance comes with a touch of pepper and chilli for a tropical twist.
Shade of Noir Enigmatic Musks – a rich allure of ruby-red pomegranate and fleshy plum with just a hint of vanilla.
Cinnamon Chai – this rich and indulgent combination has spiced layers of classic vanilla and warming cinnamon making it an ideal festive gift.
Leighton Denny Expert Nails Gift Set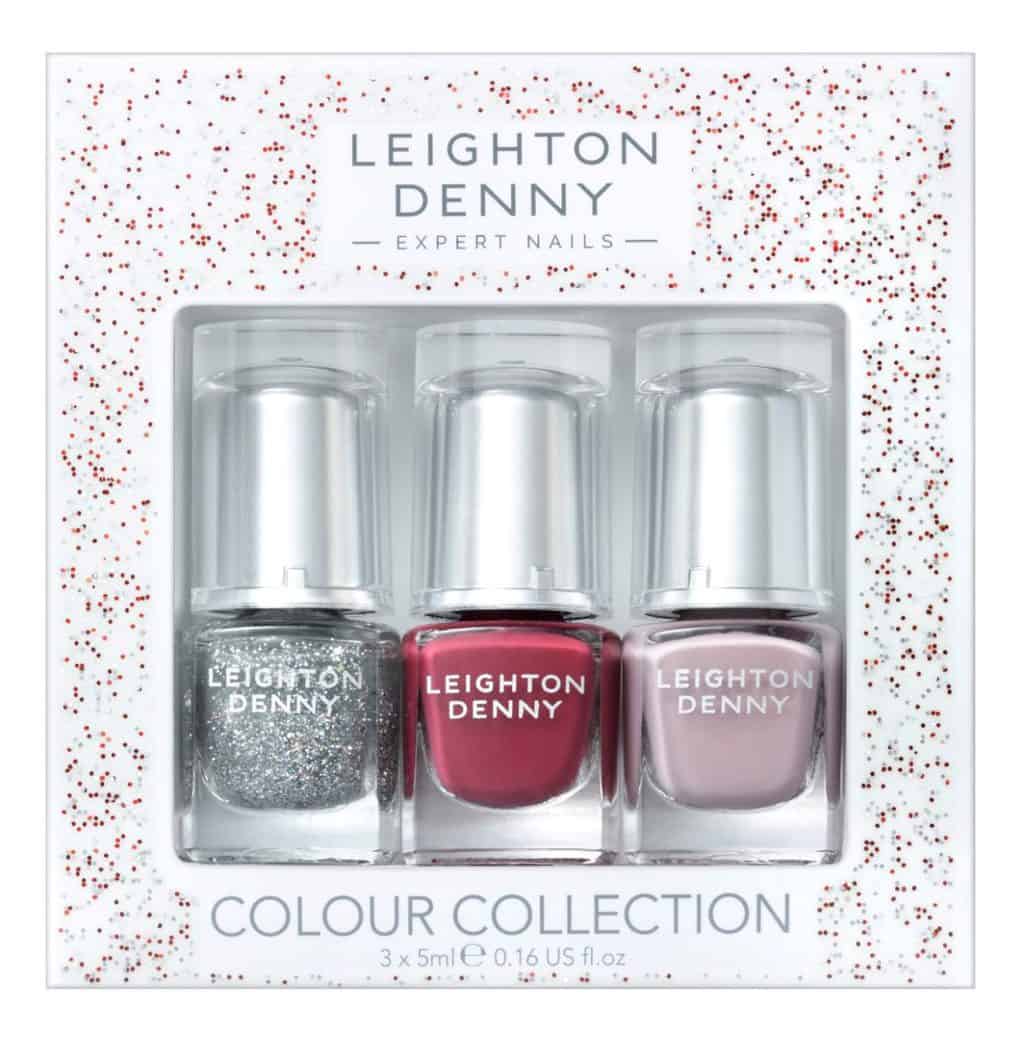 The multi-award-winning brand is sparkling up our Christmases with not one, but two fabulous gift sets! Leighton Denny Expert Nails presents two kits that bring the confidence and glamour of all things colour to you this festive season. This Christmas; paint it, wear it and own it with the Sparkle Season and Frosted Berries Collection. Define and create a brighter shade of you.
Pictured above is the Frosted Berries Set comprising: Twinkle Twinkle: Different sized holographic glitter flakes, which look stunning when layered over your fave colour polish.
Winter Garden: Welcome to Winter Wonderland, a garden of frosted floral decadence with tones of beautifully bold raspberry pinks. Whatever: A dreamy lilac with a hint of mauve in a gorgeous glossy finish that looks great on all skin tones.
Yumbles Christmas Cake Card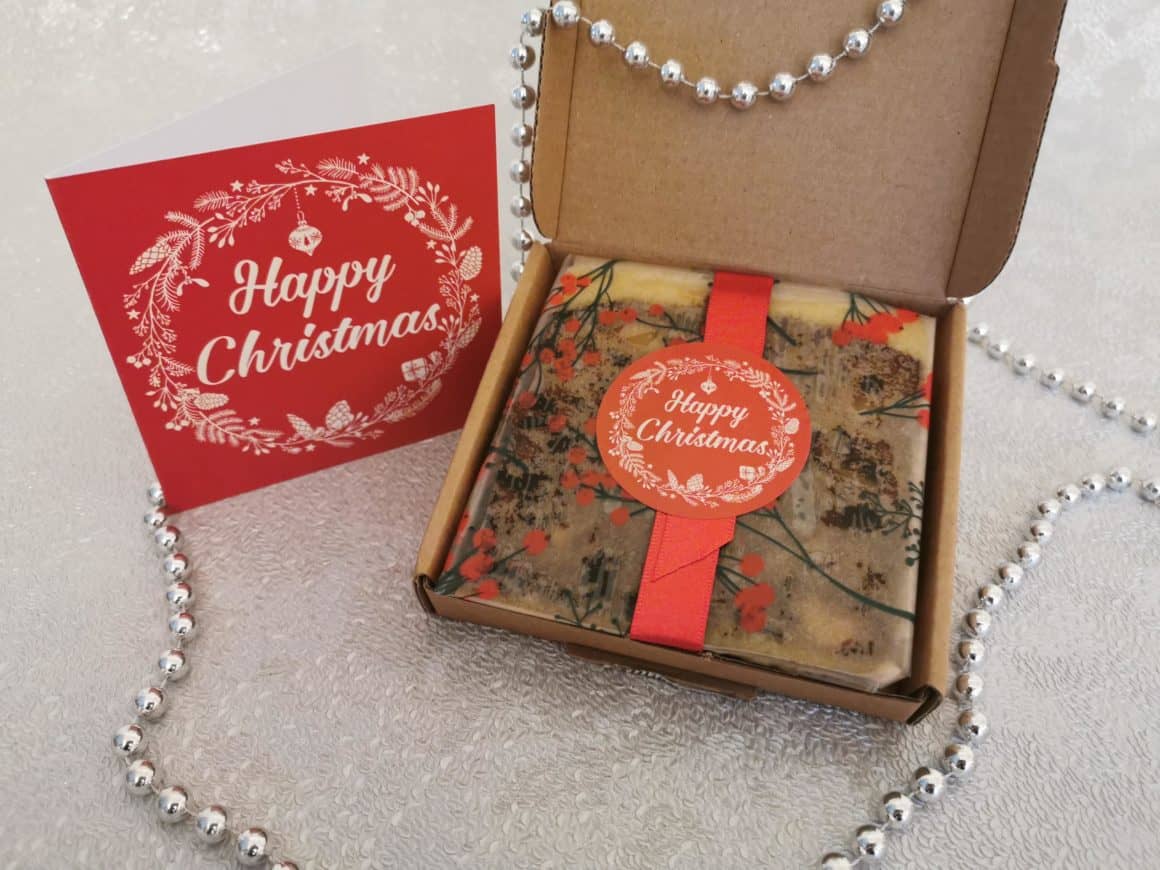 Send a little taste of Christmas……. a slice of Rich Brandied Fruitcake, or Intense Vanilla cake with a personalised message.
Christmas Yummycards are an alternative card, a perfect stocking present, Secret Santa or Grandparent gift.
Designed to delight, each slice of cake is beautifully wrapped in parchment, Christmas cellophane and finished with a classic red satin ribbon. Christmas Yummycards come with a "Happy Christmas" occasion sticker on the cake and your personalised message printed inside our signature gift card. Just let us know what message you would like. (85 characters max)
You can order in advance and we'll send your cake when required…..Perfect!
Our cakes are made to order and we use eggs from free-range hens. We use Fairtrade ingredients wherever possible. All Yummycards are dispatched with an ingredient list for the recipient.
Sponge cake will keep fresh for a week, the fruitcake will last a month. Cakes should not be put in the fridge, as this dries them out.
Cakes are posted by First Class post and fit perfectly through the letterbox.
Guylian Chocolates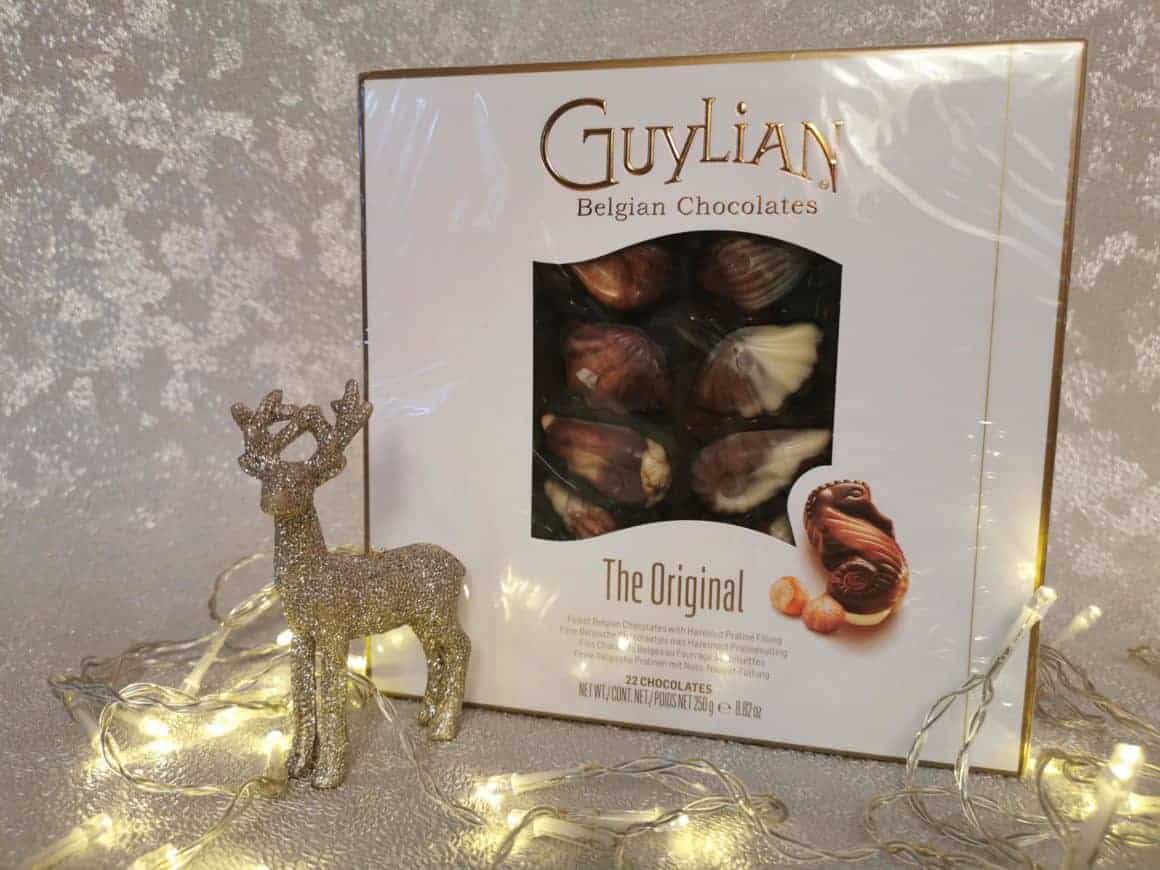 Guylian Praline Sea Shells (250g or 375g)—for the Chocoholic
Made using only the finest, hand-selected Mediterranean hazelnuts, which are roasted and caramelised to perfection before being blended with premium Belgian chocolate, Guylian's famous Sea Shell chocolates are always a delight and are sure to please any chocolate-lovers in your life. Available in a 250g box (22 pieces; RSP £5), or for an even more decadent gift, a 375g box (33 pieces; RSP £7.50).
Guylian Belgian Deluxe Assortment (369g)—for the Sophisticate
The ultimate selection of original Seashells, Opus Luxury Assortment and Seahorses. Divine melt-in-your-mouth flavours inspired by the opera and classical masterpieces, as well as our iconic Sea Horses in Crunchy Biscuit, Caramel, Coffee, and Milk Truffle, this Belgian Deluxe Assortment is sure to impress the most cultured recipients on your gift list. Available in a 369g box (RSP £10).
Sabina Green began blogging in 2009 as a work at home Mum raising her young family.She loves photography, movies, music, reading and spending time outdoors with her family.
Latest posts by Sabina Green (see all)