Christmas Gift Guide for Her
AD: Some items in this guide have been provided in exchange for inclusion in the guide.
It's that time of year again when we share with you our pick of some of the best gifts out there this Christmas. Today we are kicking off with the Gift Guide for Her.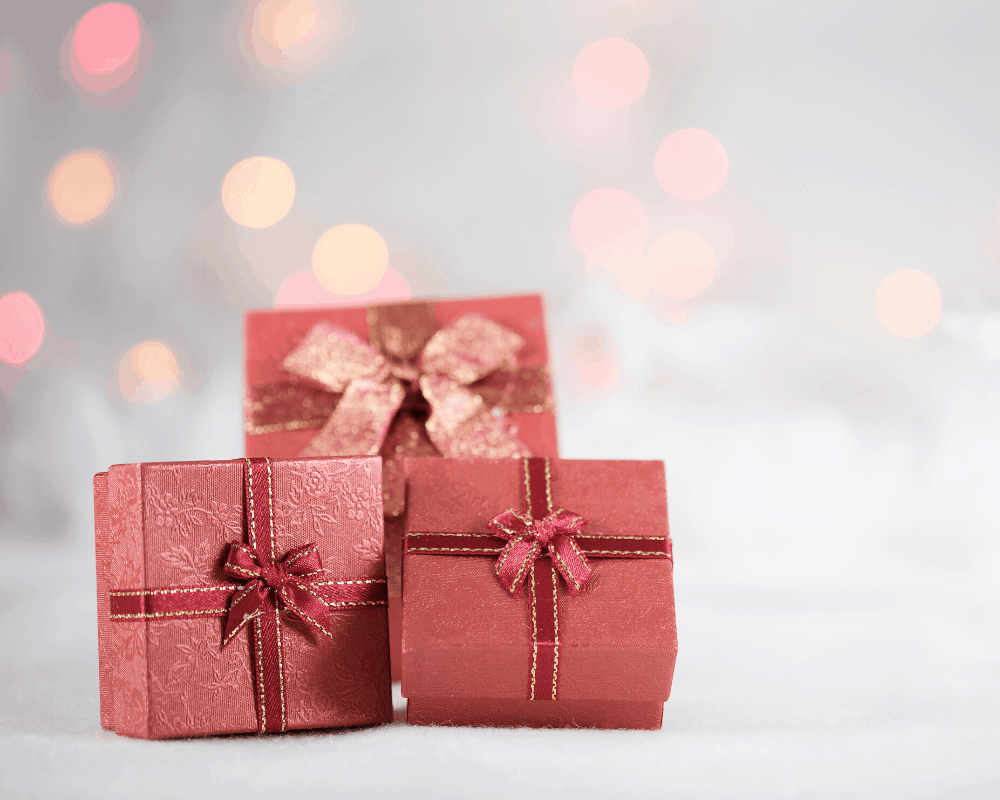 Kior Laser Hair Removal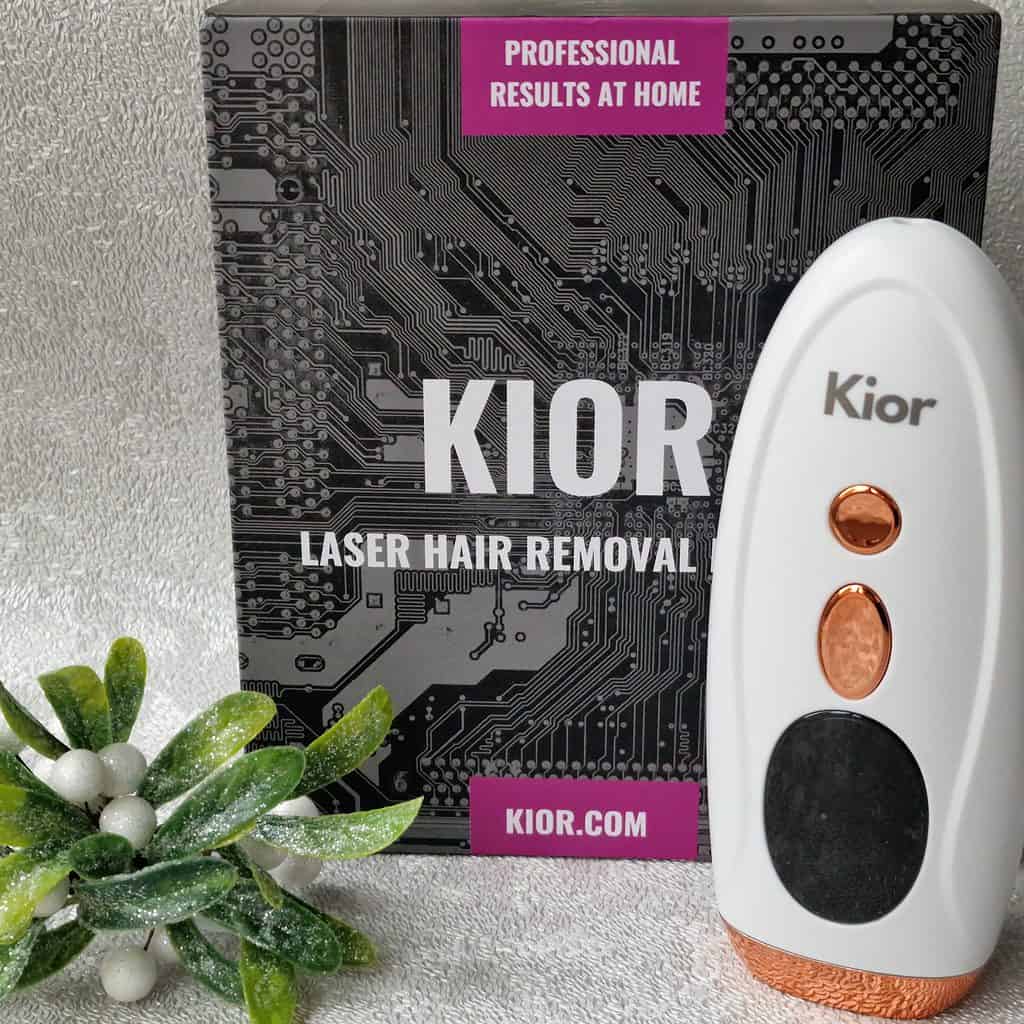 Introducing the Kior at-home laser hair removal device, a portable device that is designed to deliver fast and permanent hair removal right in the comforts of your own abode.
The perfect solution for men, women, and teenagers alike, to enjoy hairless skin within 8 weeks. Say goodbye to gels, creams, or ice packs, and revel in the one-step process to remove hair with ease, even for sensitive skin. Delicate areas? No problem. Forget the hassle of making appointments and dealing with embarrassing and uncomfortable moments. Because with the home laser hair removal device by Kior, treat any body part privately and in mere minutes. 
Check out my review here.
Jose Eber HST Air Styler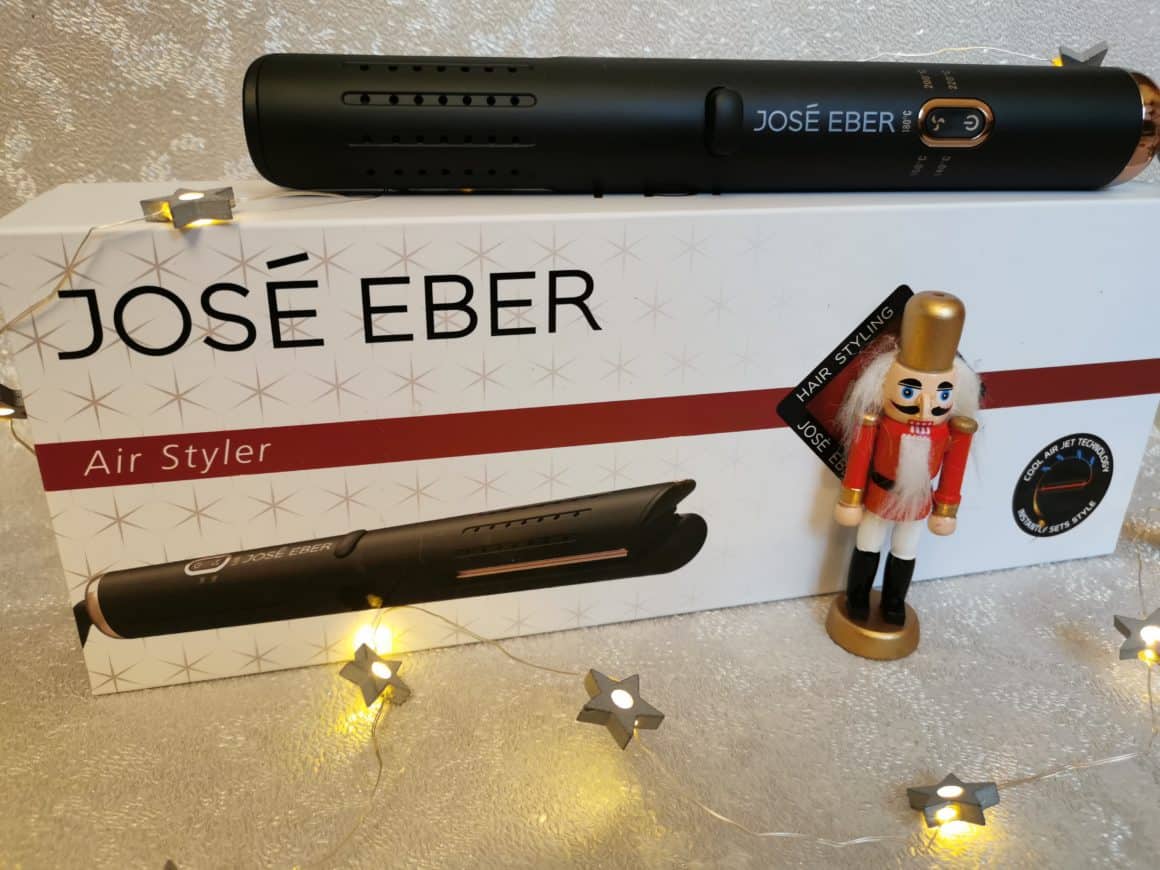 The Jose Eber Air Styler makes straightening and curling your hair easier and faster than ever before. The high-speed nano fan propels cool air around the outside of the barrel through a grid around the tourmaline ceramic styling plates. This shot of cool air instantly sets the curl or wave you have created.
With the unique air cooling system, you can also feel confident in bringing the barrel close to the scalp without having to worry about burning the skin.
Features:
Spring-loaded, floating plates for constant & even contact with hair. Tourmaline ceramic coating decreases friction for a damage-free pass.
Cool air exit vents to instantly set curls & waves.
Easy-press plates spring release.
High Speed, 18,000 RPM, cool air nano-fan.
Independent LED digital temperature and fan controls perfect for all hair types, 140C-220C.
Air intake vents
360 Swivel Cord
Auto shut-off
RRP £180
Rebecca Oxenham – Silver Art Clay Gift Set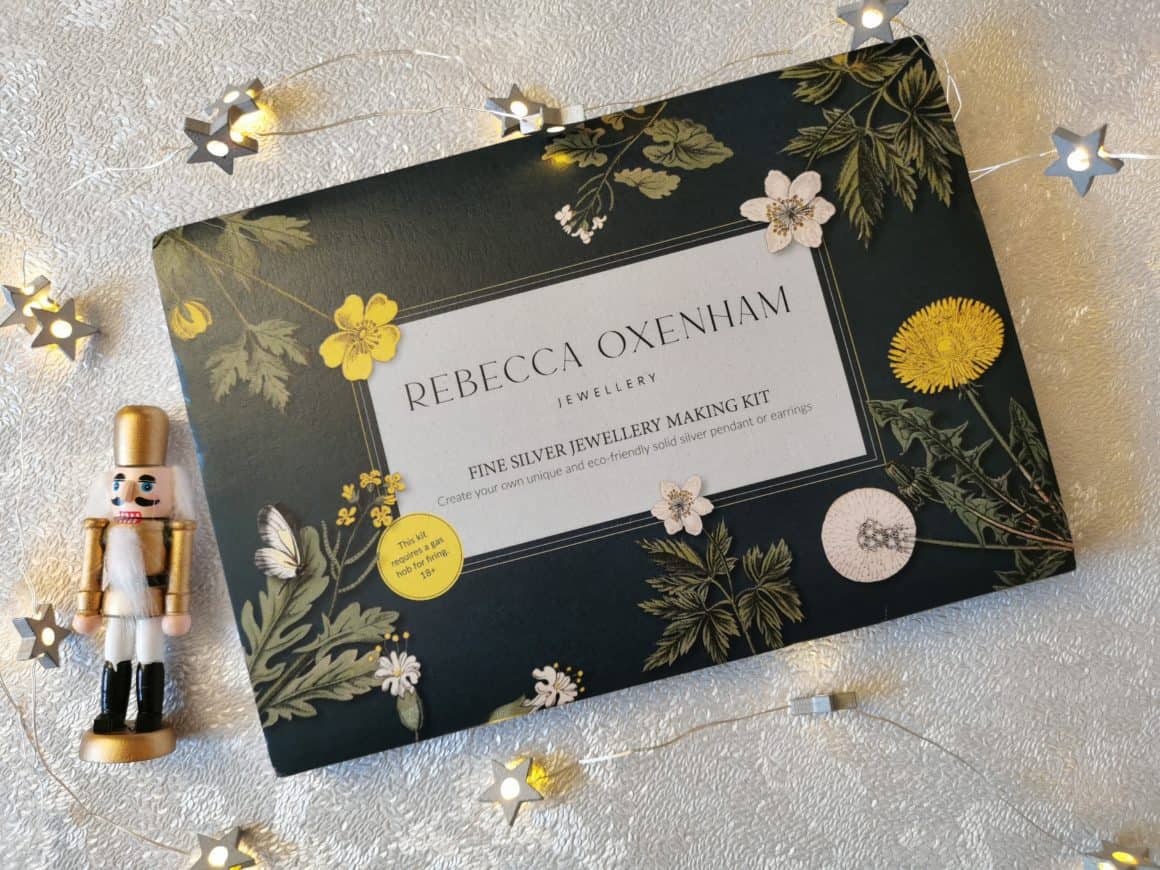 This is the perfect gift for the lady who loves to get her craft on and create beautiful keepsakes. The Rebecca Oxenham Fine Silver Jewellery Making Kit contains everything you need to create your own unique and eco-friendly solid silver pendant or earrings.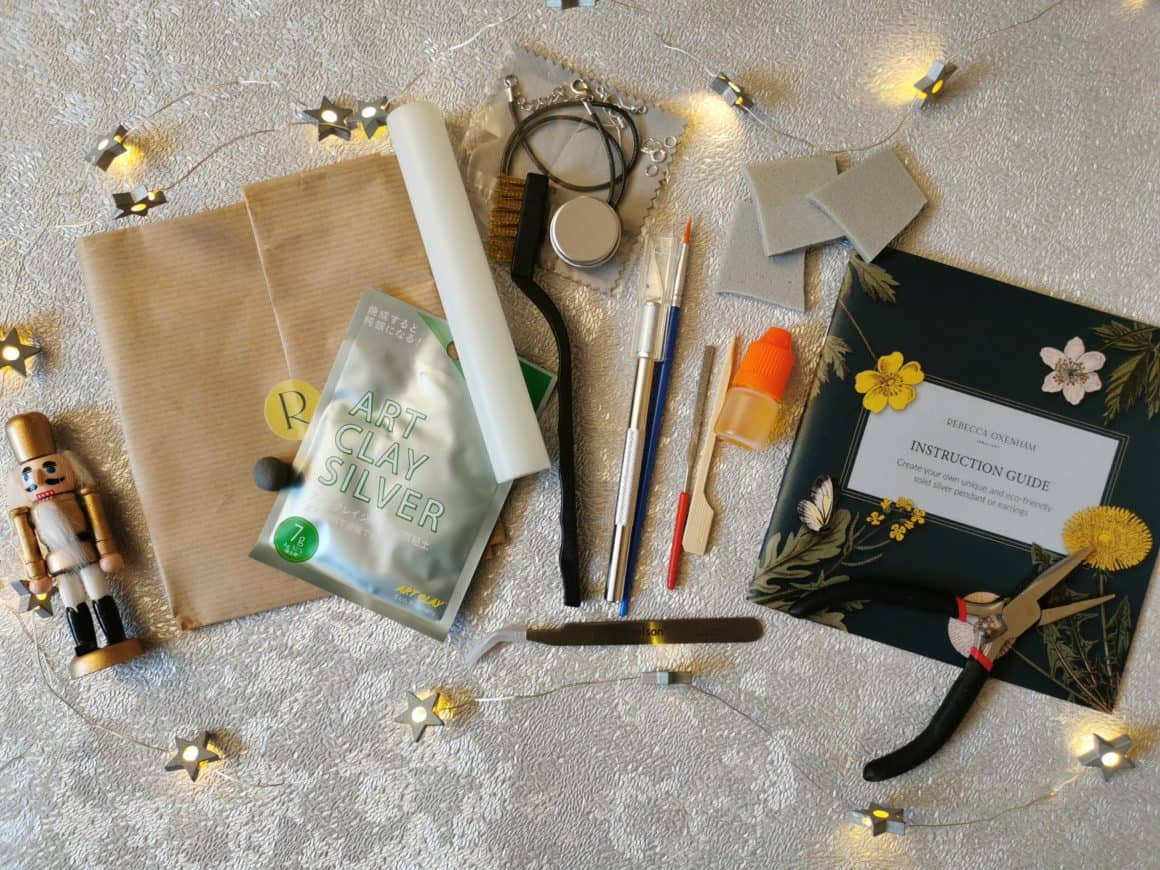 Creating your own jewellery is so easy with this kit and no previous experience is necessary. The whole kit comes in a box which will fit through the letterbox so it's ideal if you won't be able to visit the recipient in person. Inside the kit, you will find a full instruction booklet which details the process in simple steps.
The kit contains all the tools and materials needed to shape, fire (on a gas hob – for non-gas you'll need to buy an additional firing kit) and finish your silver pendant or earrings. This could be the start of an amazing new hobby and once you have the kit, you can purchase packs of Silver Art Clay to keep making more beautiful pieces for yourself or friends.
Alternatively, you could subscribe to receive a regular project mini kit to use with this kit to advance your skills. The mini kits come with additional clay, tools or materials and instructions to make specific items of jewellery. These mini projects will be available to buy as a one-off project kit priced at £28 each or as a 4-month subscription priced at £25 a kit.
Kit contains:
A full-colour booklet containing instructions with photos
Silver Clay
Rolling pin
Practice modelling clay
Non-stick balm
Spacer cards
Craft knife
Wooden needle tool
Small diamond needle file
Stainless steel firing mesh
Stainless steel protection cage
Stainless steel tweezers
Wire brush
Sanding sheets (rough, medium, and fine)
Antiquing solution
Necklace cord
Sterling Silver jump rings
Sterling Silver earring wires
Embedded eyelets
Paper straw
Jewellers pliers
Fine tipped paintbrush
Polishing cloth
RRP £75
Scaramanga Women's Crossbody Leather Bag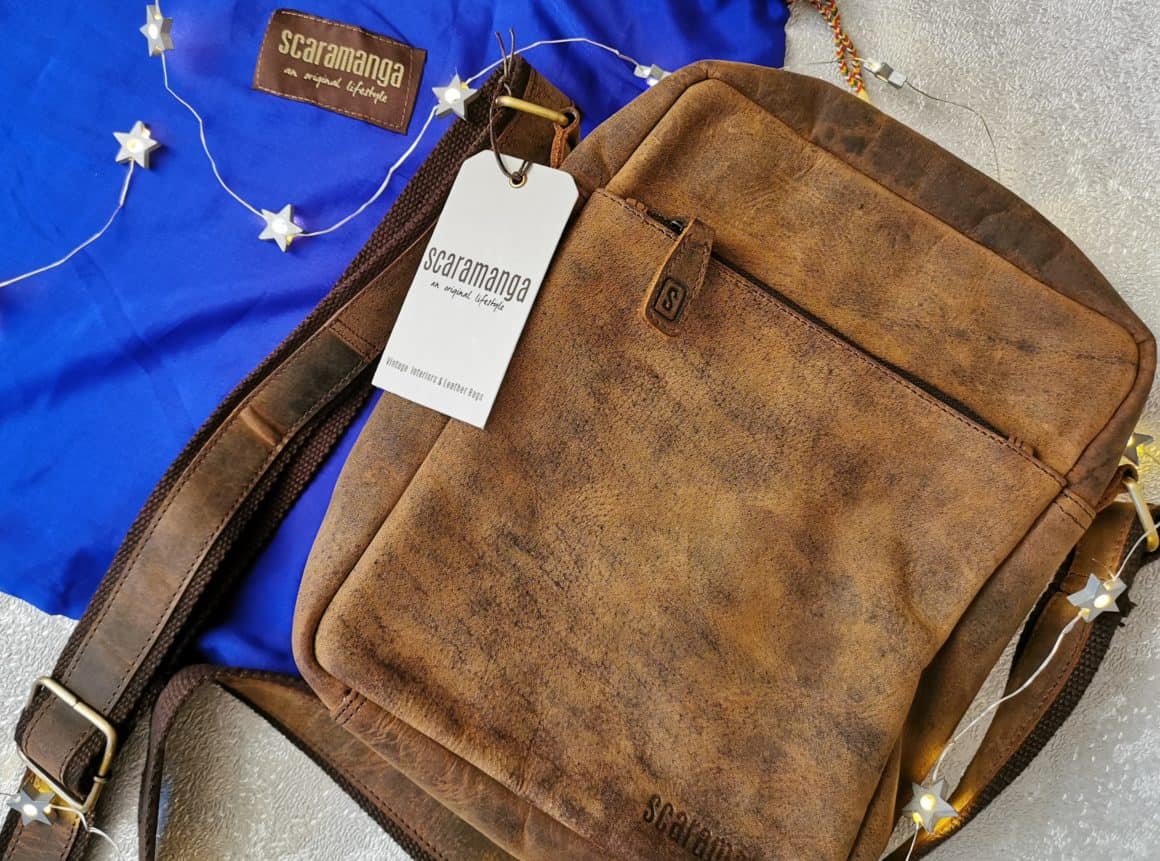 Scaramanga creates beautiful leather satchels, handbags, travel bags, briefcases and backpacks. This Women's Crossbody Leather bag is handmade made from Hunter Leather by expert leather artisans following traditional skills and techniques. The craftsmanship is outstanding.
The bag features:
Front zipped pocket
Internal zipped pocket
Internal phone pocket
Internal pouch pocket
The Scaramanga Crossbody bag will hold an iPad (9.75inch) or any other 10-inch tablet. The flat/crossbody design makes the bag comfortable to wear and enables you to keep your hands free which is perfect for the busy Mum who needs to keep her hands free for children.
For the personalised touch, you can have a leather tag embossed to add to the bag for an additional £10 – £15.
RRP £75
Mermaid Gin – Isle of Wight Distillery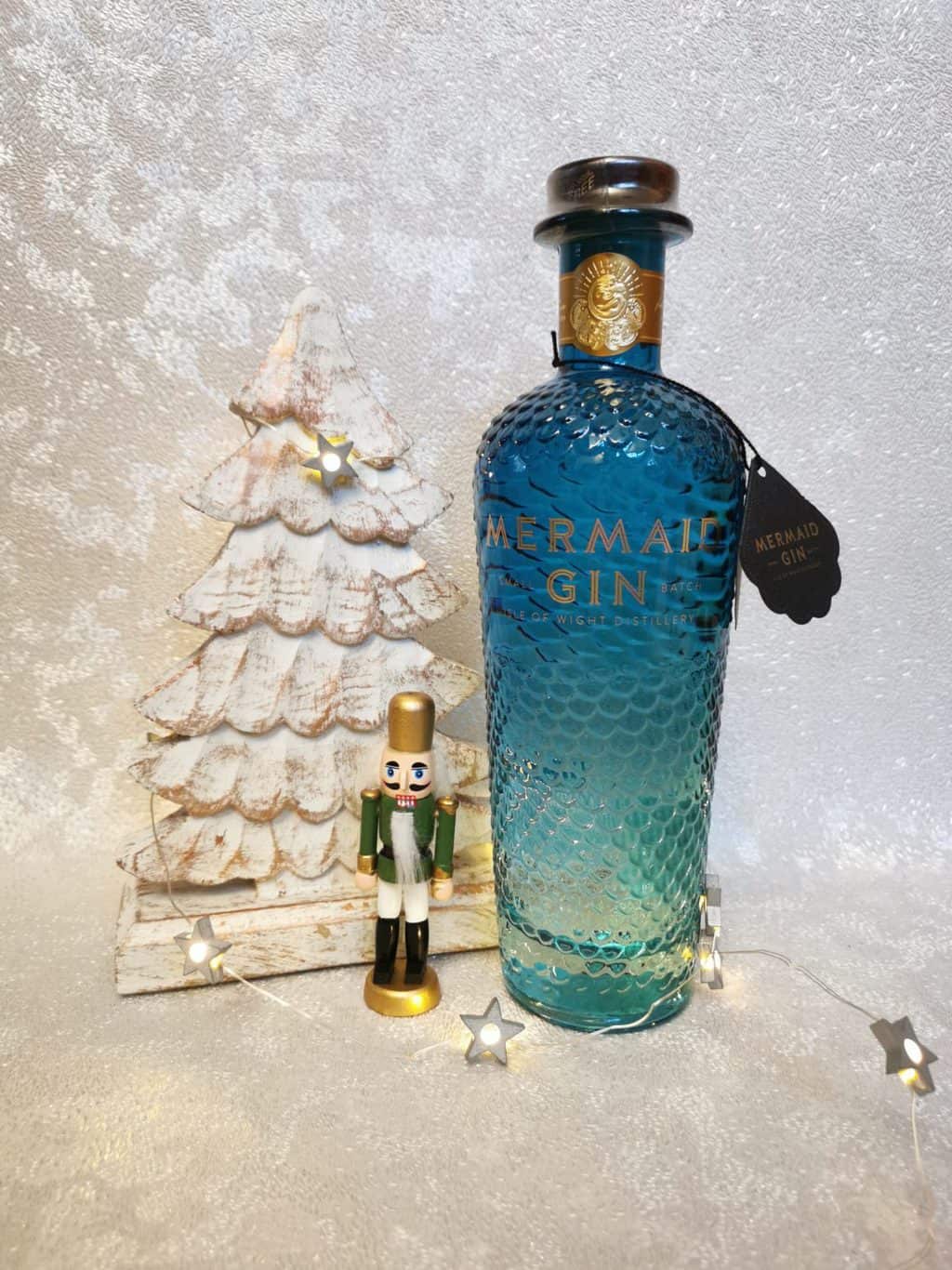 We can't mention Mermaid Gin from the Isle of Wight Distillery without first paying attention to the stunning bottle which can be used later to create a beautiful light feature.
Mermaid Gin is an eco-friendly gin which has been hand-crafted using ten ethically sourced botanicals. For gin lovers, this one is sure to a firm favourite with its smooth blend of elderflower, fragrant rock samphire, organic citrus zest, angelica root, liquorice root, juniper, orris root, grains of paradise and Boadicea hops and English coriander.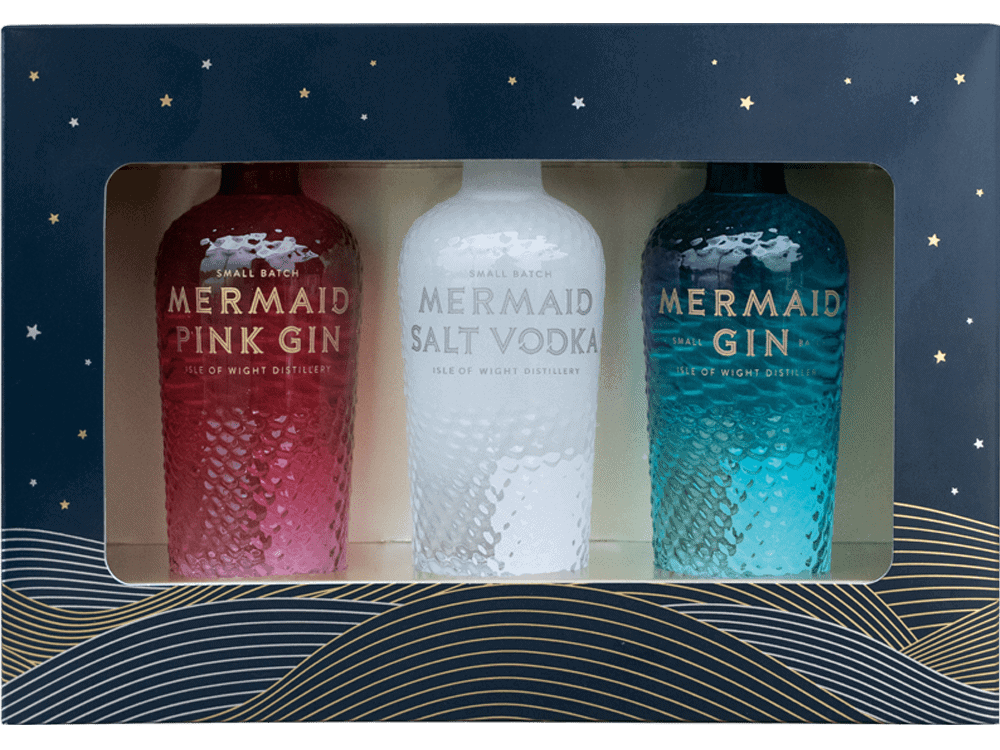 They also do a cute Mermaid gift set featuring two of their other spirits: Small Batch Mermaid Pink Gin and Small Batch Mermaid Salt Vodka. Can you guess what's going on my Christmas Wish List?
Fox & Chave Silk Scarf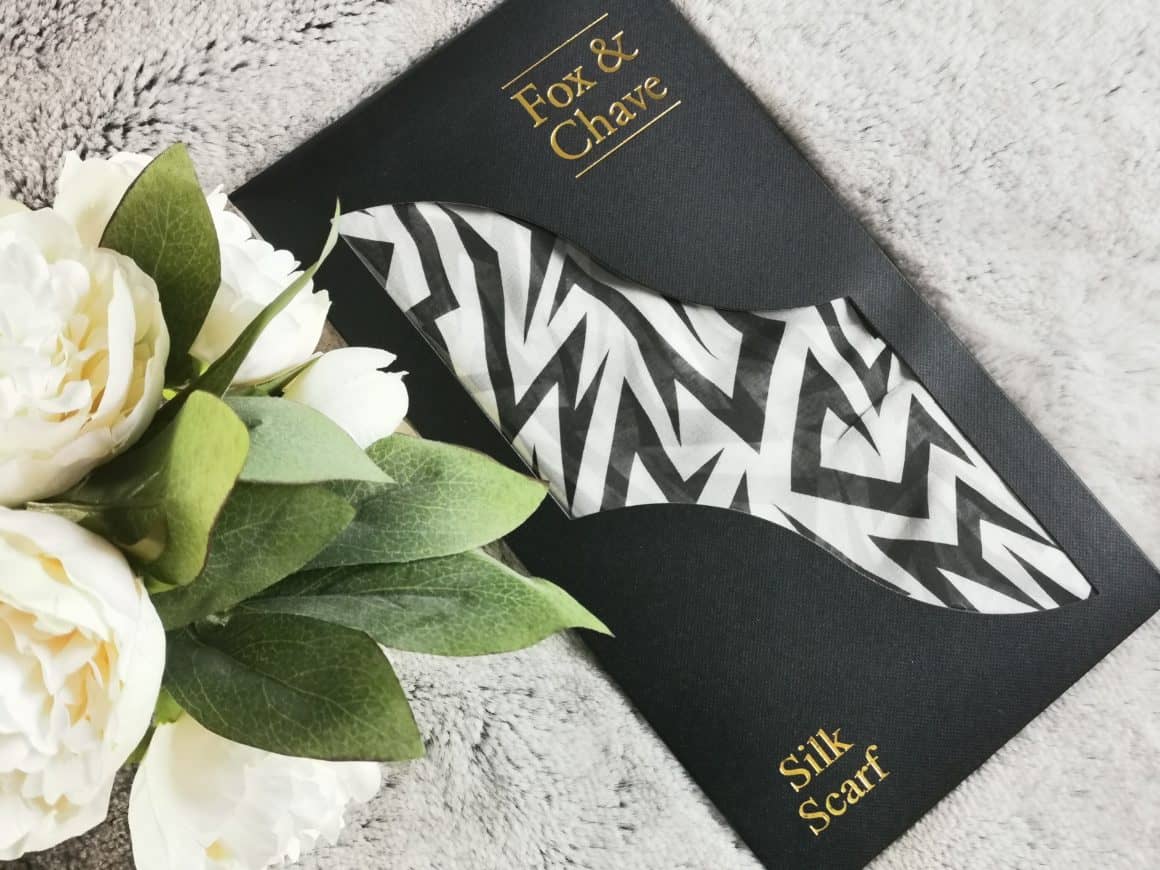 A Fox & Chave hand-finished silk scarf is the perfect gift for the lady who loves to accessorise because they are so versatile (as I will be showing you in a post very soon). They have a large selection of designs to suit all tastes and styles inspired by nature, arts and history.
Their website makes choosing the right gift very simple with filters for style and colour if you prefer to narrow down your options.
RRP £55
Postboxed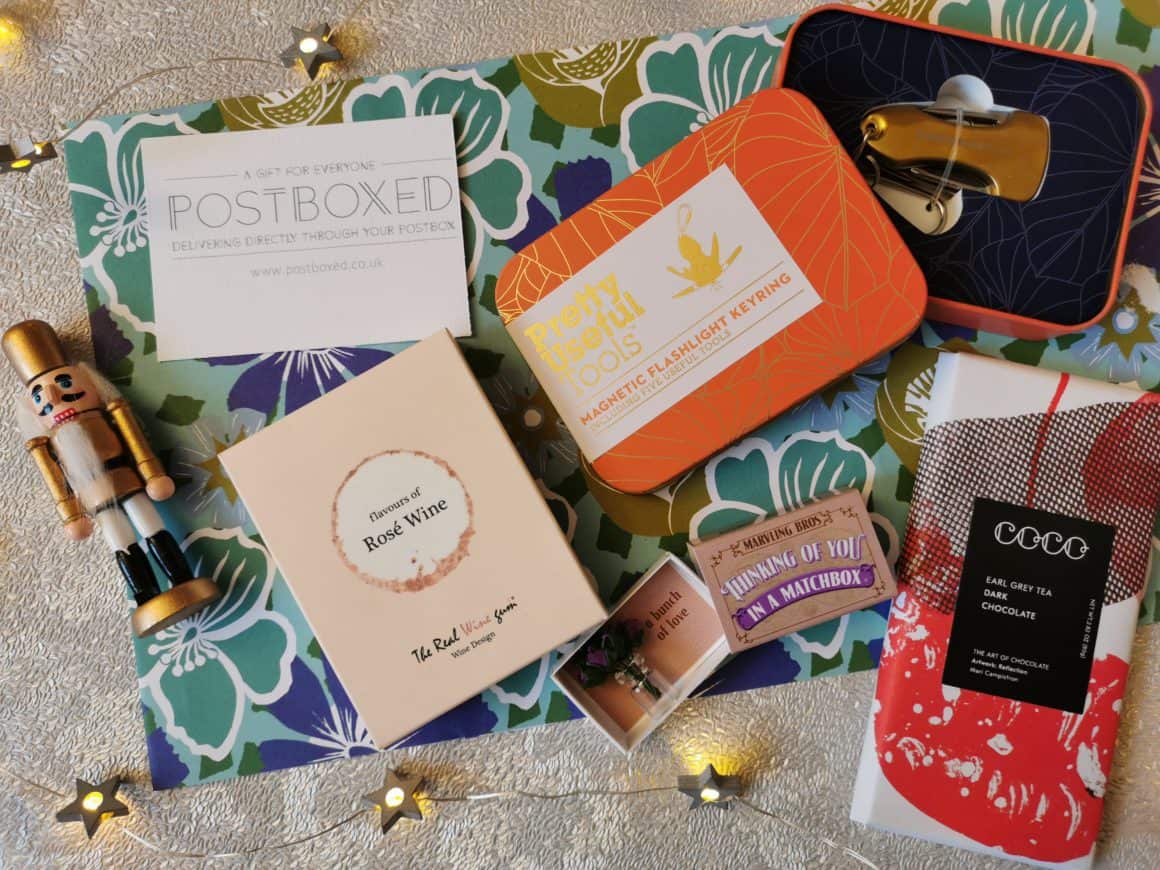 Looking for a gift for someone you won't be able to see this Christmas? Postboxed has letterbox friendly gifts containing jewellery, confectionery, books, stationery, homewares, novelty, foodie, scarves, socks and more dependant upon the gift box you select.
Picture above shows the Mum's Gift Box which contains:
Pretty Useful Tools Magnetic Flashlight Keyring
Marvling Bros Thinking of You Bouquet in a Matchbox
Real Wine Gums (Rose)
Coco Chocolatier's Earl Grey & Bergamot Chocolate
Prices vary.
Arran Sense of Scotland Glenashdale Discovery Set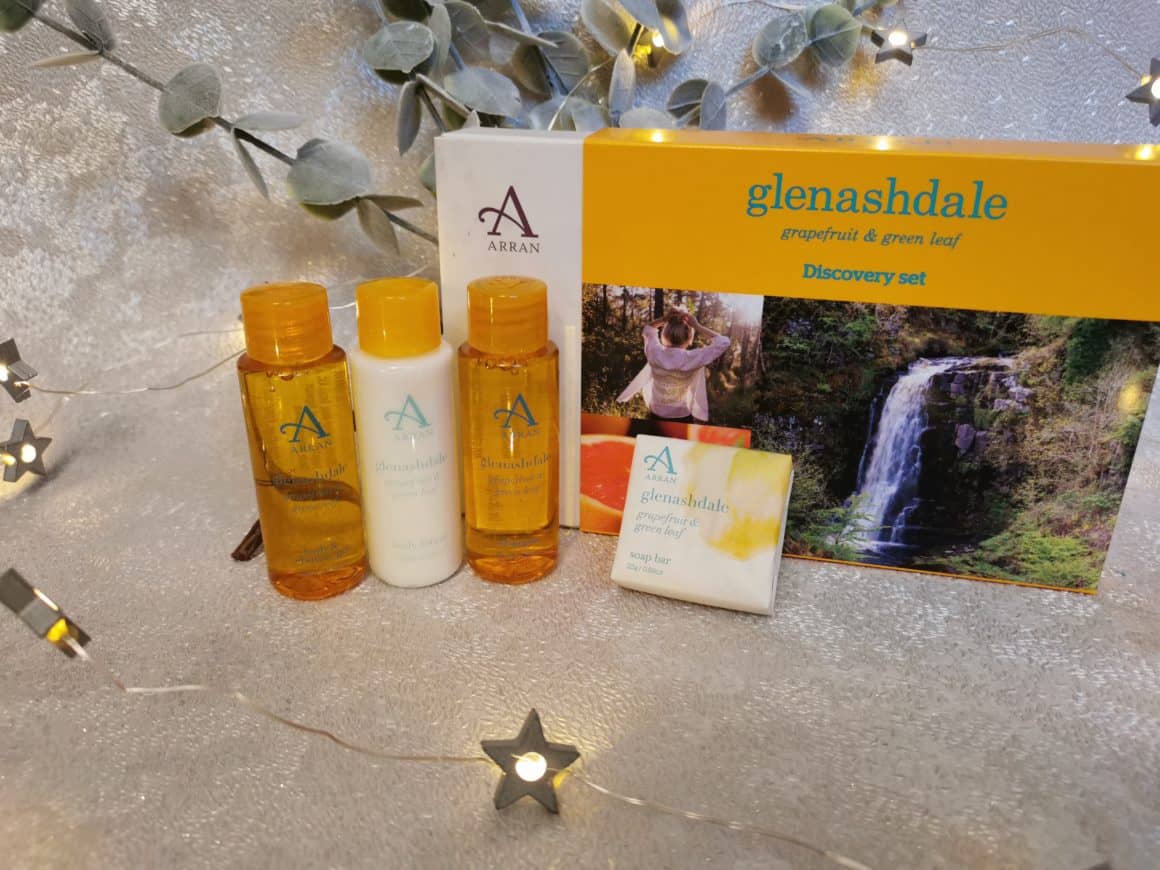 Who doesn't love to be pampered? The Glenashdale Discovery Set provides all that you need to pamper yourself in the comfort of your home and escape the daily grind or pop into your wash bag for your next trip away. Wash away your cares and lift your spirits with the revitalising blend of grapefruit and green leaf.
Discovery Kit contains:
30ml Bath & Shower Gel
30ml Shampoo
30ml Body Lotion
Soap Bar
RRP £10 Special offers include Free UK delivery for orders over £50, 3 for £10 on Hand Cleansing Gel and Free 35cl Candle when you spend £75.
Radley Ladies Millbank Watch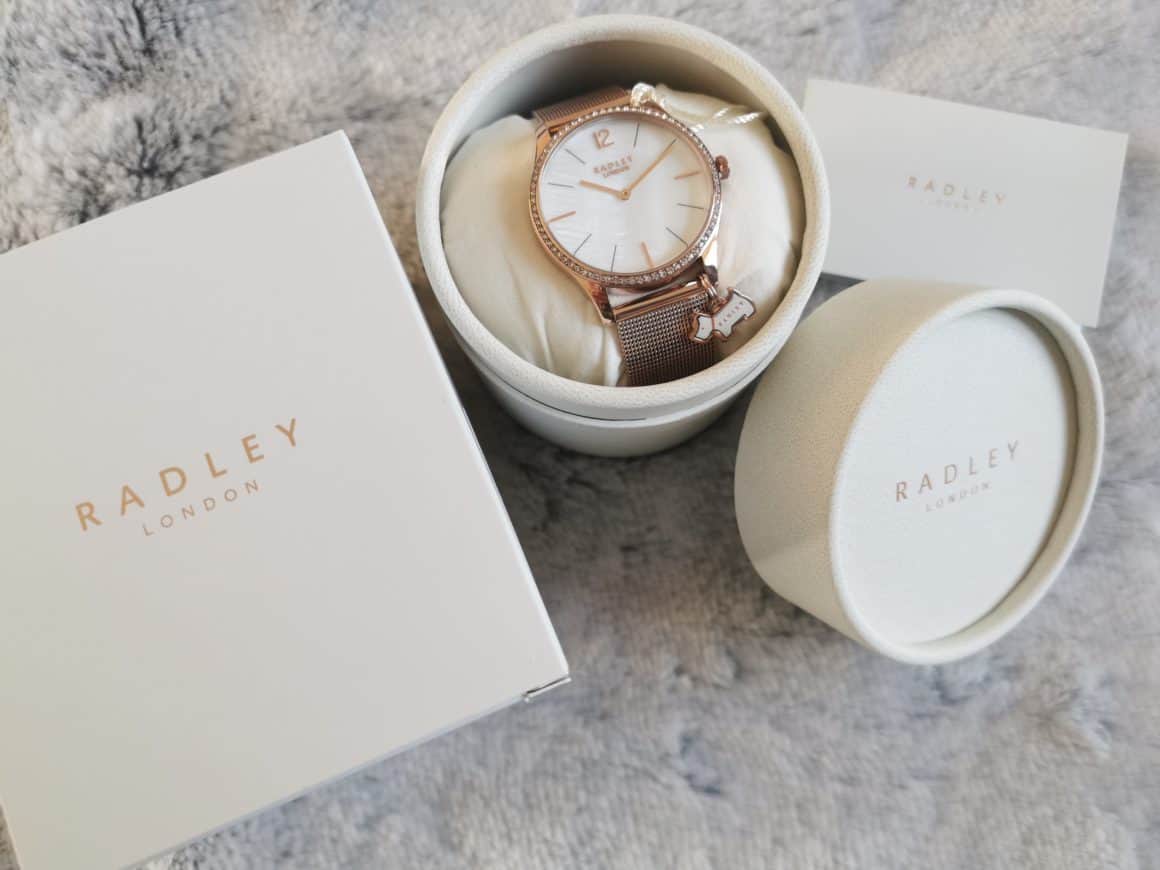 The Radley Millbank watch is a beautiful timepiece created with a rose gold stainless steel bracelet which is easy to adjust for a personalised fit by moving the clasp along the bracelet. A circle of diamante crystals surrounds the 24mm white dial with rose gold hands and a pretty rose gold Radley Scottie Dog charm is the perfect finishing touch for this elegant watch.
RRP £54.99
"Be Kind" Hoodie from The Miracles Store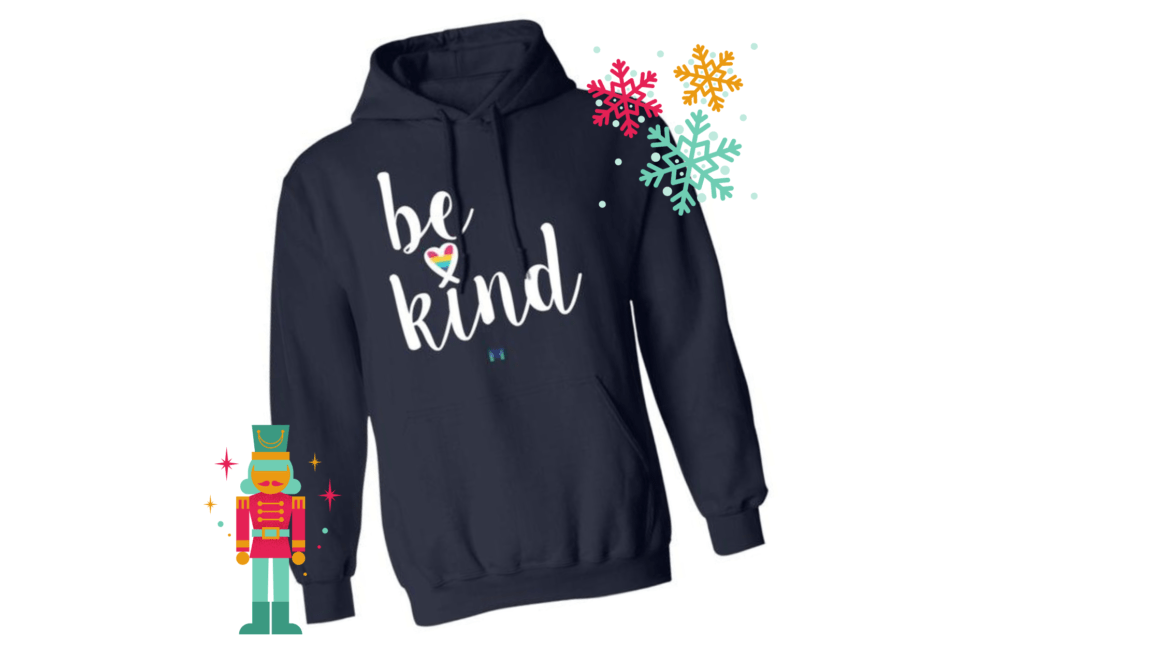 More and more people are embracing the 'Be Kind' movement and trying to build a better world. 2020 has been a hard year on so many people and need kindness more than ever. This "Be Kind" Rainbow Loveheart hoodie will get your day off to a good start with a big smile and will hopefully raise a smile from those you encounter throughout your day.
There are lots of different inspirational hoodie designs to choose from including: You Are Enough, You Matter, Believe in Miracles and more. The Miracles Store also stocks sweatshirts, t-shirts, mugs and kids items.
10% of all profits help women and children rise up from domestic violence.
RRP $40
Y.O.U. Underwear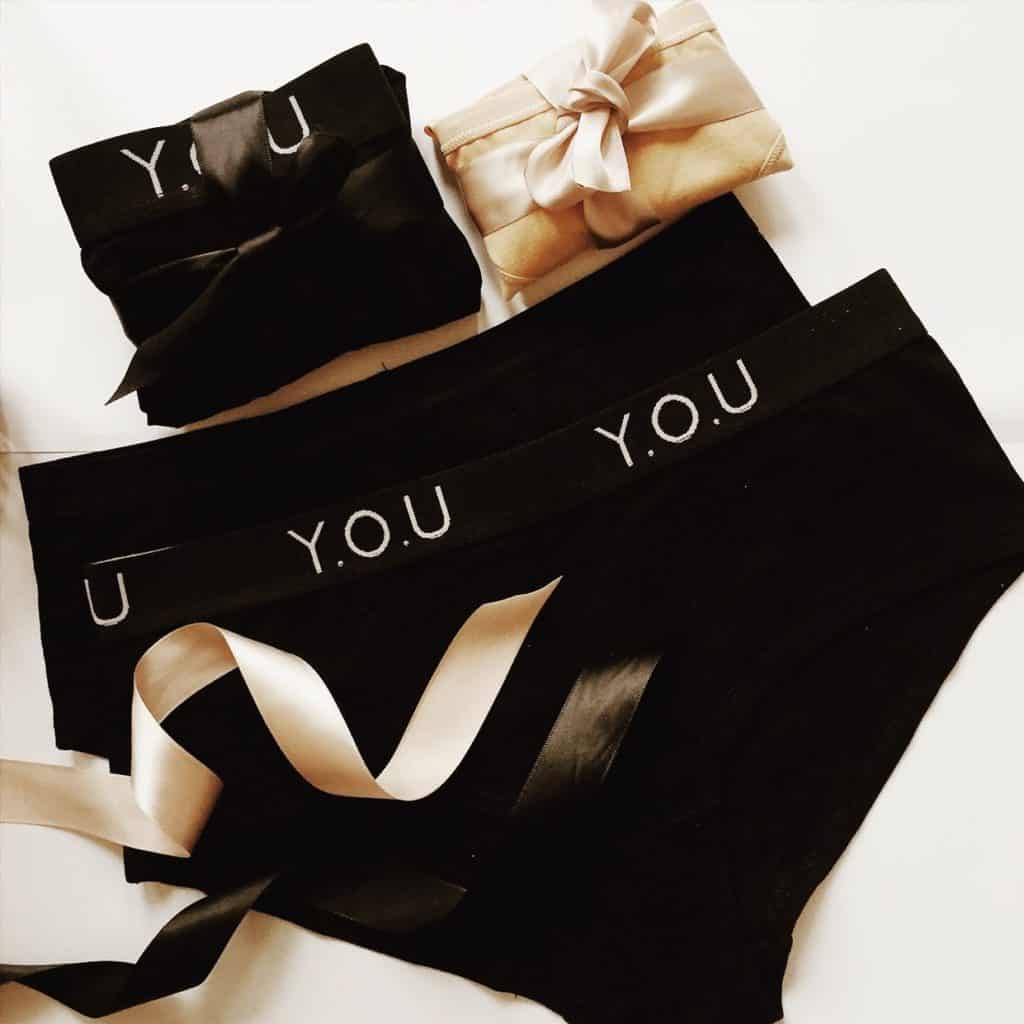 Y.O.U. Underwear is a sustainable fashion company with a wonderful range of underwear for women (and men) designed with comfort, classical style and body positivity at the forefront of their brand. The underwear is packaged in an organic cotton bag which looks and feels like a gift from the moment you see it.
For every pair of underwear sold, Y.O.U. Underwear donates two pairs of underwear to vulnerable women and children. They are also PETA-approved Vegan-friendly, Fairtrade and made from 100% GOTS Certified Organic Cotton. Now you can look and feel good literally from the bottom up!
Prices vary
Always Personal – Personalised Gin Balloon Glass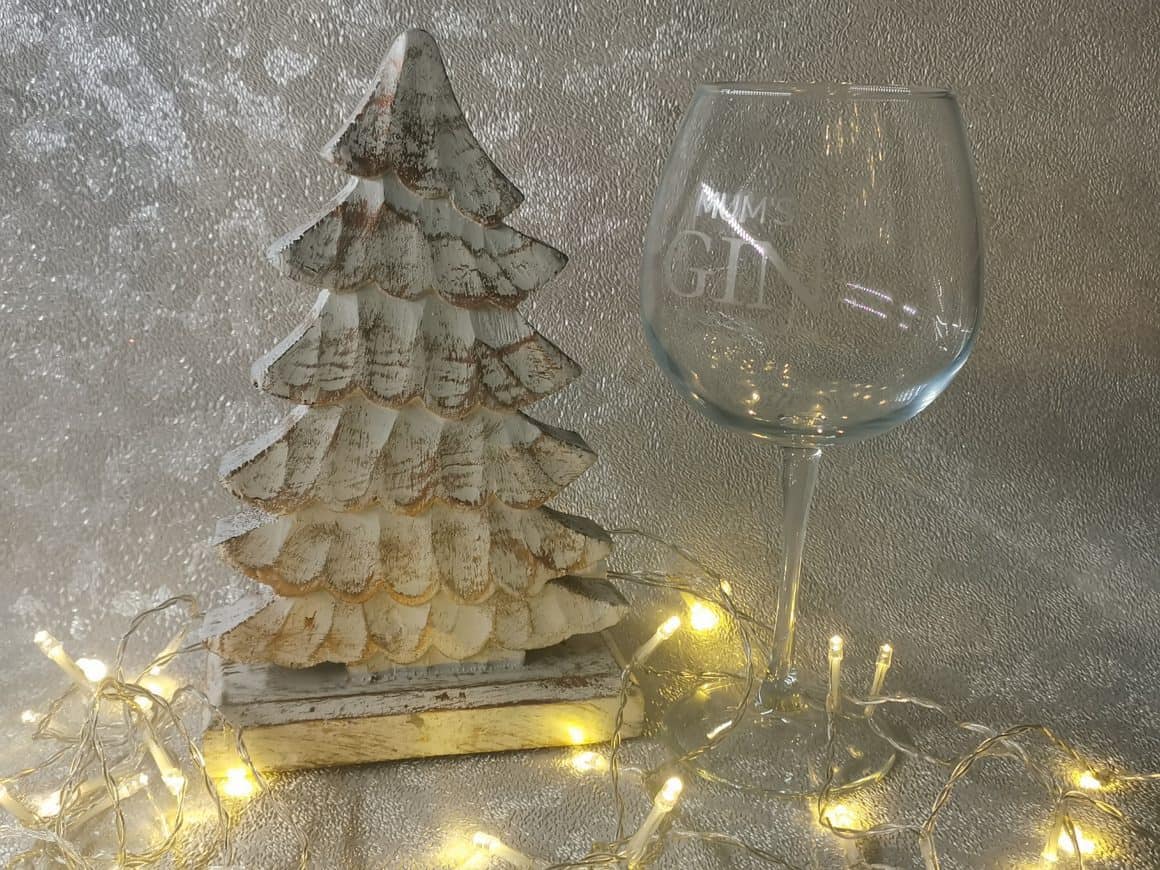 Gin always tastes better when drunk from the right glass. If you're planning on gifting the Mermaid Gin (above) then why not go the whole hog and buy her a personalised Gin Glass from Always Personal too? You can personalise the glass with up to 12 characters, the word 'GIN' is fixed and cannot be changed.
RRP £17.99
Mineheart Laventer Scented Soy Candle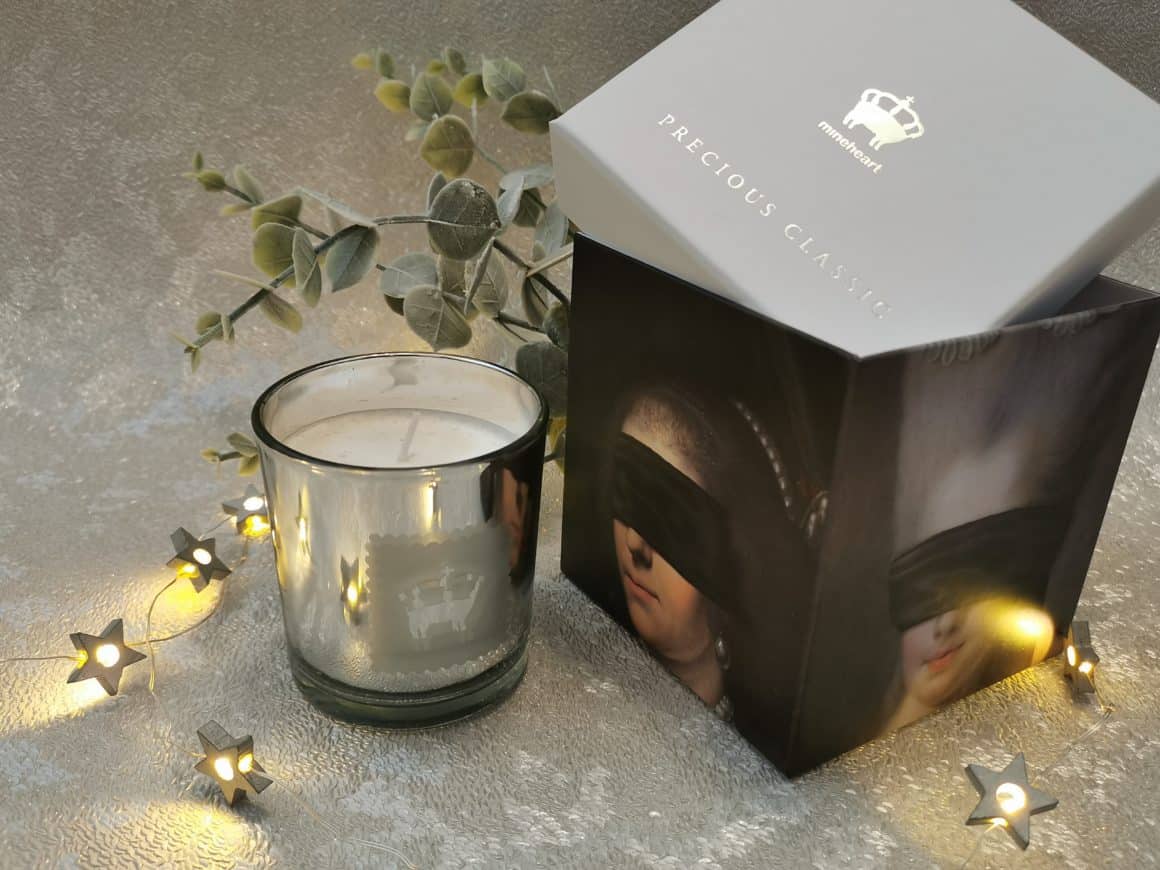 Don't just gift any old candle this festive season, make it a Lavendar Scented Soy Candle from Mineheart. Mineheart's mission statement is to create a design wonderland, where everyday objects are more than just functional, they contain stories, love, art and poetry…"
What woman doesn't want stories, love, art and poetry?
The Lavender Scented Soy Candle is a beautiful decorative item which should be used as a centrepiece, not hidden away on a shelf. The Soy wax candle has been infused with lavendar, sandalwood and cashmere, it is an object of beauty and one which invokes a sense of calm and relaxation.
This makes the perfect gift for someone who is eco-conscious and cares about the world around her. The wax has been produced using soy beans which is a natural, renewable source. They are 100% vegan and 100% paraffin-free.
The candle comes wrapped in a luxurious box adorned with artworks from their Blindfold Collection.
Prices start at £19.50