Choosing a school??
I swear yesterday she was still a baby, crawling around the house in a dress and a nappy, so how can it be that already Hubby and I are visiting schools trying to decide where to send her next year. Our little princes and princesses just grow up so fast you really have to squeeze every ounce of childhood out of them whilst you can.
So far being a mother I have pretty much trusted my instincts and it hasn't got me too far wrong (I don't think) but choosing a school for her is making me nervous. We have five schools to choose from but I suppose really the choice is down to two or three. Little Bean currently attends pre-school in the next village from our house which is just a 5 minute drive away and by coincidence two of our neighbours children attend the same pre-school so they are friends in and out of school. More importantly Little Bean's best friend Ella goes to pre-school with her. We have known Ella since the girls were just 6 weeks old and have seen each other most days ever since.
One of the primary schools we are looking at is the school next to Little Bean's pre-school because we really like the look of it, one of our neighbours children goes there and up until recently had given it a glowing report (troubles with current teacher), it has a good Offsted report and because we know that Ella will most likely be going there too. But just a 5 minute walk from our house is another really good primary school which has very similar attributes to the other school we are contemplating and I could save money on fuel by walking to school everyday instead of driving BUT Ella won't be there and I feel sad about separating the girls as they have done everything together up until now. They miss each other when they don't see each other and I feel if we chose the school closest to us then inevitably the girls would grow apart as they made new friends at their respective schools. I guess in that last sentence I have my answer but then why do I still feel drawn to the other school?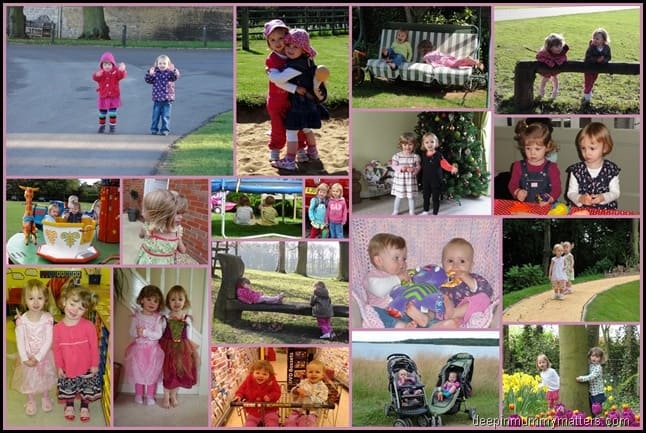 This feels like one of the biggest decisions of my life and I just want to be sure I'm making the best decision, what helped you to decide where to send your children? Your comments and advice would be most gratefully accepted!