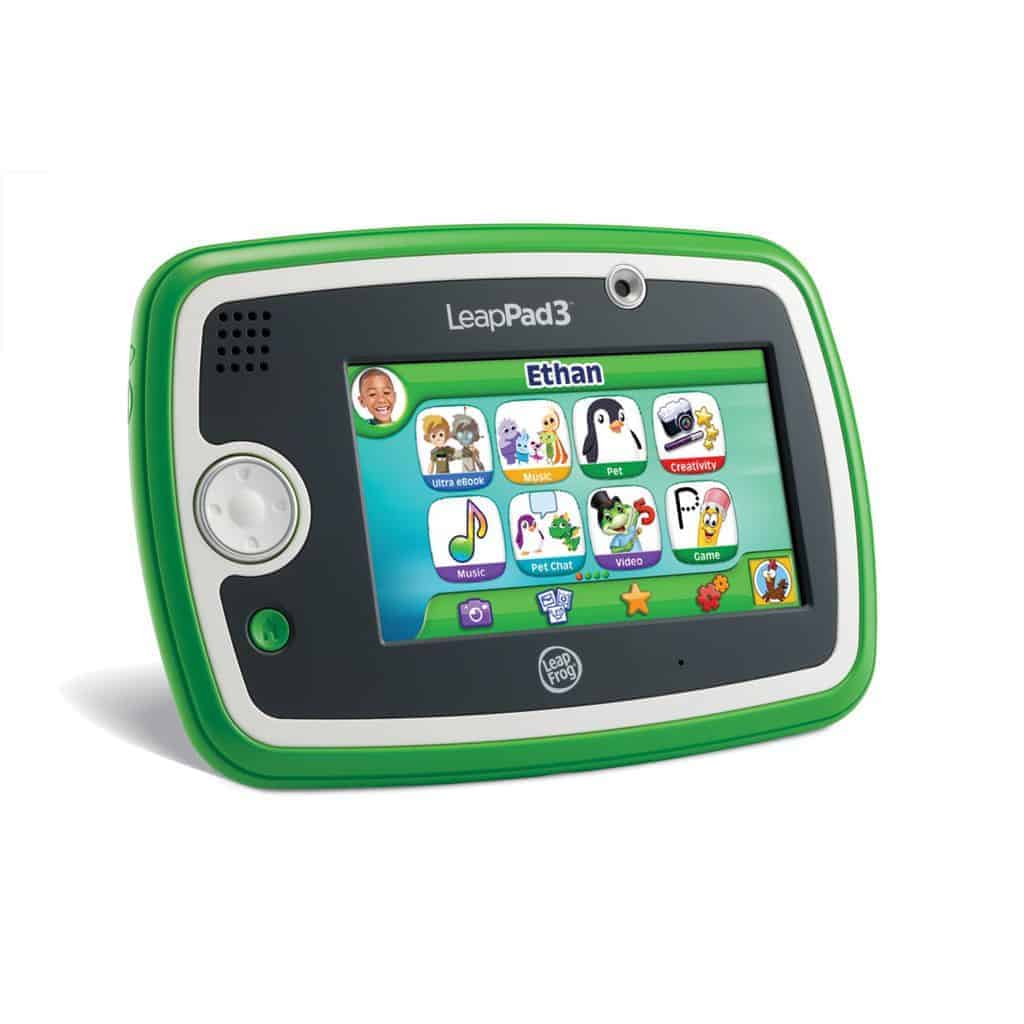 The LeapPad 3 is the latest offering from our favourites kids technology provider. LeapFrog understand children and their thirst for learning through play and of course when it comes to technology the world doesn't stand still. This latest generation of LeapPad is a 5" Wifi tablet offers the highest performance yet with its quad core processor making it super fast.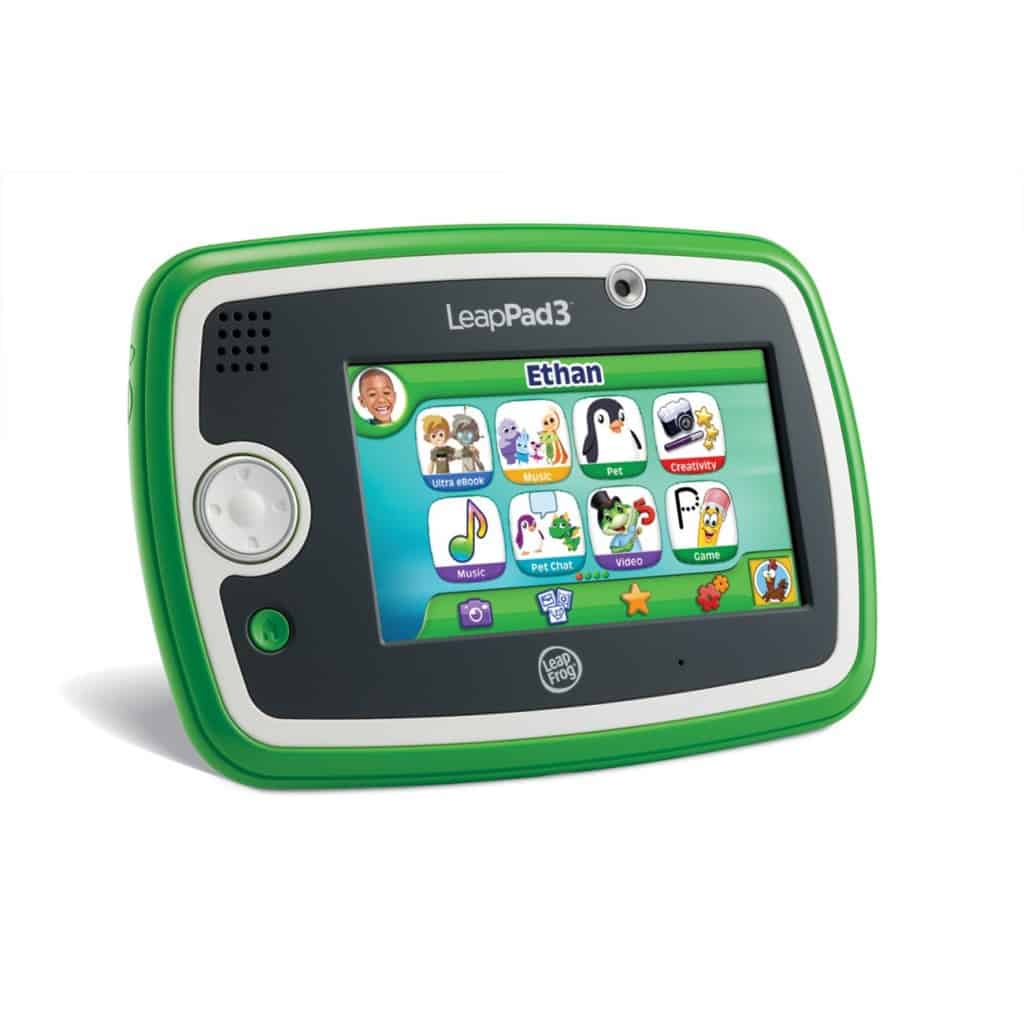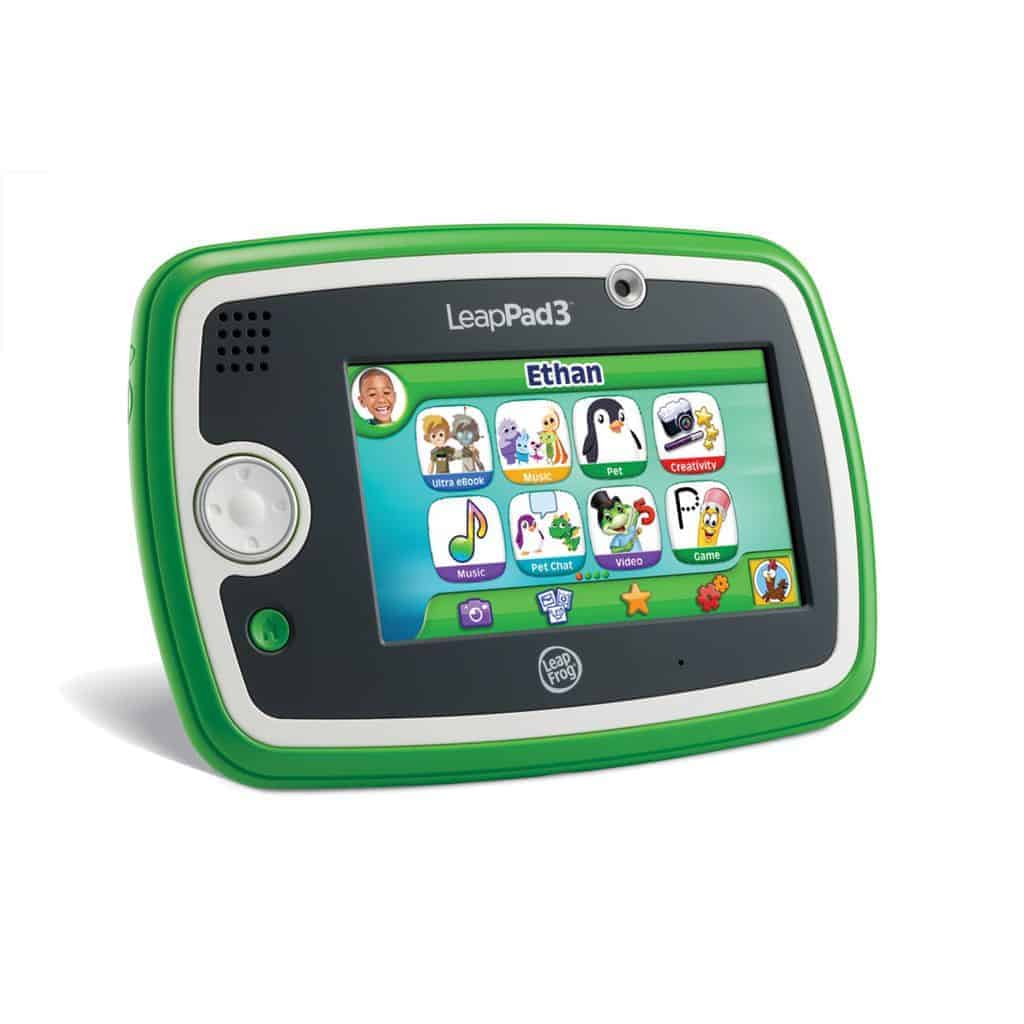 Safety
Parents are becoming more aware of the dangers that lurk online so safety is paramount. That's why LeapPad 3 has Leapsearch powered by Zui which will only shows age appropriate videos and web content which has been pre-approved by LeapFrogs very own learning experts. Set up a four digit security code and you will be able to fully control what your child has access to and what they don't so you won't need to be looking over their shoulder every five minutes
Kid Tough
Children aren't renowned for being gentle with their toys so the LeapPad 3 has been built to withstand bumps, scrapes and drops with it's shock absorbing protective casing and a shatterproof 5" touchscreen.
App & Games Library
LeapFrog have designed thousands of Apps and Games for the LeapPads which can be purchased from the Learning Library with prices to suit every budget. In the learning library you will find ebooks, videos, music and games. It's easy to narrow your search to match your child's age and learning abilities too
Rechargeable batteries
This is perhaps one of my favourite features on the new LeapPads. We used to get through batteries at a rate of knots with the original LeapPads but now we just plug it in, charge it up and they are good to go again. No more rushed trips to the Supermarket for batteries.
Personalised Learning
The games automatically adapt to suit your child's skill level and support learning in maths, writing, reading and more. Always with the emphasis on fun which encourages the children to keep on going.
Hook up with friends
Game play alone is fun but it's better with friends (or siblings). Peer to peer play allows children to connect and play safely with friends on nearby devices on the included App Pet Chat and Pet Pod Party apps.
Track their progress
As parents we are always keen to know how well our children are progressing with their learning. With LeapPad you can receive messages, hints and tips on how to improve and assist their learning and watch their progress.
Our thoughts . . . we have been using LeapFrog products since Curly was a young boy, long before this blog began and LeapFrog has never let us down. Little Bean's first LeapFrog product was the LeapFrog Little Touch so you could say we are LeapFrog fans. The LeapPad 3 continues to impress not only us as parents but the children too as their own personal devices. We don't want to be helicopter parents forever watching their every move especially when online, they need to build on their skills and develop confidence and the LeapPad 3 allows them to do this whilst giving us the peace of mind to let them do this without out constant presence over their shoulders.
The size is perfect for their little hands and the apps available means there is always something to take their fancy. They rarely need instruction on how to get started and find their way around their tablets with ease.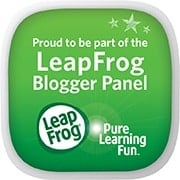 DISCLAIMER: We received the LeapPad3 as part of our roll on the LeapFrog Blogger Panel. All words and opinions are my own and may not be copied without my permission.