How to Choose the Best Men's Golf Trousers
Golf is a very serious game with a slightly light-hearted side to it – the love of fashion. From the Golf course to the gym, many top golfers are known for their choices in clothing nearly as much as their course exploits and this has made the golf clothing industry a specialist one. But how do you choose from the many top-class products on offer to get the best ones for you?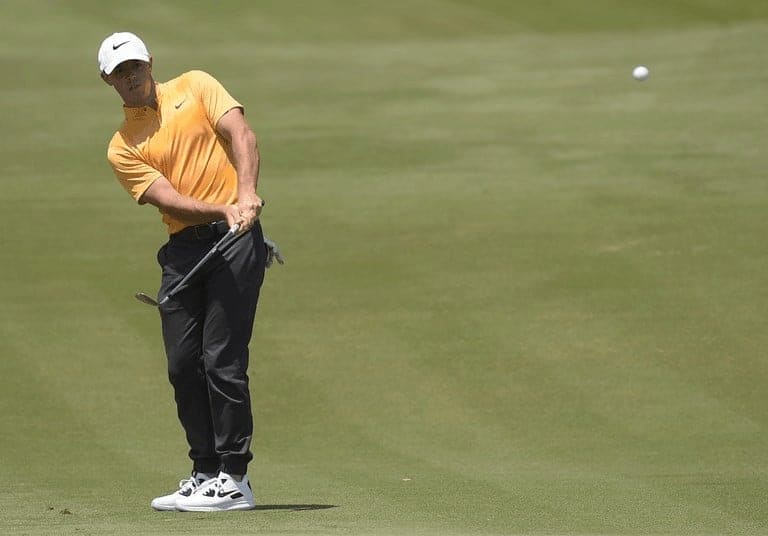 Choosing the right material
When you look at a specialist product such as Nike golf trousers rather than just a smart pair of trousers, you will quickly realise that the material used is a big part of what makes these trousers different. The best trousers will often offer a blend of materials that give certain benefits to the player. These might include:
Cotton – breathable and often combined with stretch materials or polyester to make them moveable as you wear them and easy to clean

Linen – summer material, lightweight and breathable, often paired with cotton to ease the natural wrinkle

Wool – heavy and warm, ideal for colder months and gives the classic look but often requires dry cleaning

Polyester – manmade material that is used in much performance activewear across many different sports and is usually blended with stretch materials to shape to the body and allow the best movement

Microfibre – another manmade blend material that uses polyester, nylon and other materials to create a breathable fabric that dries quickly
For example, the Bike Golf Flat Front Trousers use a blend of 95% polyester and 5% spandex, a stretch material. This allows for the use of moisture control technology that draws sweat away from the skin and makes it more comfortable to wear them regardless of the outdoor temperature.
Style and colour options
One thing to be aware of when playing golf is that each course may have its own rules about what you can and cannot wear. So while famous players might sport bright orange pants or shocking pink jumpers, some courses may not favour this kind of fashion statement.
In terms of colours in trousers, it can often pay to go for darker, plain options. This means you can pair the trousers with more than one golf shirt and means you might only need one or two pairs of trousers, depending on how often you play. Classic colours also don't come in or out of fashion and you can use the shirt and jumper elements of your outfit to go on-trend.
Golf trousers, which are stocked at Golf Poser, are generally made to give you the right amount of movement that a player means, even when they are quite fitted or have a flat front style. This is achieved with the stretch material in the blend and is why you don't need to buy larger sizes to accommodate the golfing movement. Go for your normal size as nothing looks worse than baggy trousers on the golf course.
Extra features
Golf trousers are about a lot more than just the basic trouser requirements and have a range of extra features to help you enjoy your game and do your best. Pockets are one example – there will often be back pockets as well as side pockets to keep scorecards and other essentials close by. Belt hoops to keep the belt in place is another standard trouser feature but good golf trousers often have five or more loops.
Some trousers might feature engineered waistbands that stretch and move as you do or have water repellent fabrics. They may come with no-iron material blends or have a quick-drying element that means if you get caught in a downpour, they are quick-dry and comfortable once more. In short, they help you get the most from your game, no matter what the weather throws at you.