The Caravan, Camping and Motorhome Show 2023 – Are you ready?
The Caravan, Camping and Motorhome Show is the perfect event for anyone exploring the joys of caravanning and camping. Held at The NEC (National Exhibition Centre) in Birmingham, this event will provide an opportunity to discover a range of caravans, motorhomes and camping products in one place. It is also a great chance to gain essential advice from experts in their field as well as pick up tips and ideas from people who already have years of experience in caravanning, camping and the great outdoors.
The Caravan, Camping and Motorhome Show

The Caravan, Camping and Motorhome Show is one of the biggest events in the outdoors world. It is the go-to event for outdoor enthusiasts who love coming together and exploring the latest camping products and services available. The show remains an important event in the global caravanning community.
The uk's biggest showcase of camping and caravanning major brands will take place at the NEC Birmingham from 21st to 26th February 2023. Attendees will have access to hundreds of exhibitors across the industry, offering everything from caravans and motorhomes to tents of all shapes and sizes, luxury lodges, leisure vehicles and accessories. There will also be seminars, live entertainment, competitions and more for everyone to enjoy during their visit. 
Whether you are a novice or an experienced camper planning your next adventure, this show promises something for everyone.
Benefits of Attending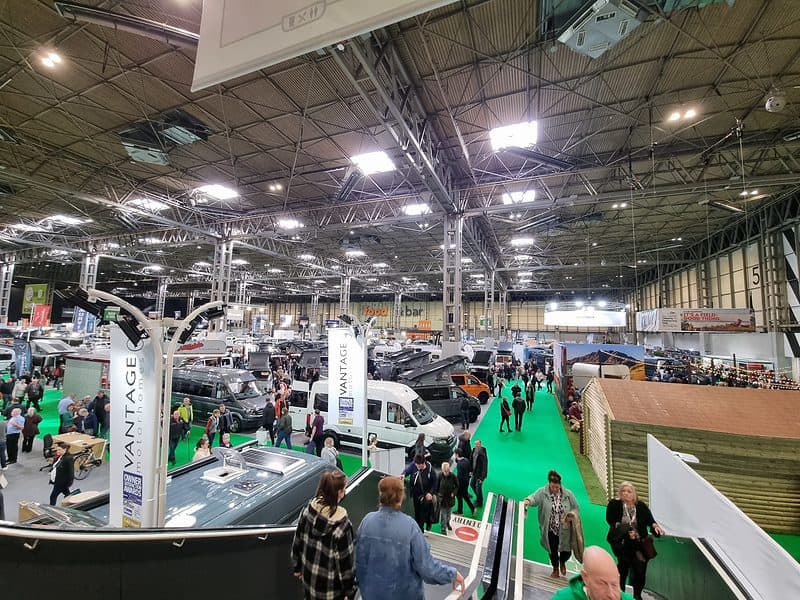 Attending the Caravan, Camping and Motorhome Show 2023 by NCC events is a great way to experience this popular show's benefits. It's a chance to see some of the most sought-after caravan and motorhome latest models on the market and outdoor equipment and accessories you may not have seen before. Taking place at The NEC in Birmingham this February, it will be an unforgettable event for any camping enthusiast. 
The Caravan, Camping and Motorhome Show will feature hundreds of exhibitor stands displaying wares across five halls. You'll get hands-on access to caravans, motorhomes and tents and peruse a range of holiday home models from some of the world's favourite holiday parks.
Those new to owning a Motorhome or Caravan can take advantage of motorhome manoeuvring lessons or even book a campervan test drive. Whether it's your first time driving a motorhome or campervan, or you're looking to brush up on your skills, a manoeuvring taster session is a perfect opportunity to build your confidence, learn new skills and get helpful tips from friendly qualified instructors. Visit the Caravan and Motorhome Club at Stand 2000 – Hall 2 to book your session. A full UK driver's licence card will be required – book early to avoid disappointment.
Exhibitors and Demonstrations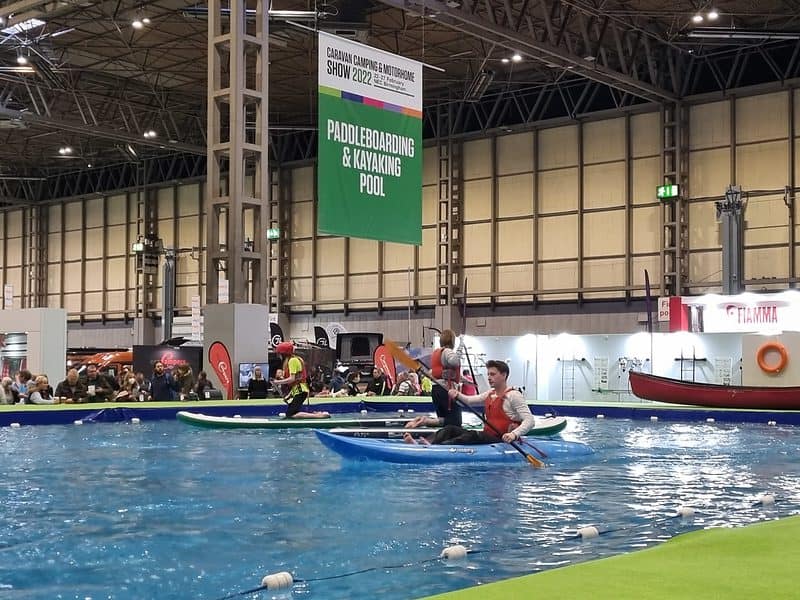 Hall 1 – Caravans, Awnings and Porches
Hall 2-3 – Holiday Caravans, Motorhomes and Campervans
Hall 4 – Tents, trailer tents and folding caravans
Hall 5 – Campervans, Holiday Homes and Lodges
You will usually find me in Hall 4, checking out the latest tents, trailer tents, and camping accessories and where we fall in love with the latest campervans from dirty weekender that we dream of one day owning! My best advice is to download a copy of the Show Guide before you head to the show so that you can see which Exhibitors and Demonstrations you are most interested in seeing so that you can plan your time and avoid disappointment on your day's visit.
In the foyer between the halls, you will find food courts, brochures and toilets so you can take a pit stop and enjoy some leisure time before diving into the show. It's also worth checking out the leisure areas for free activities: Watersports Pool and Beachside Cafe in Hall 5, Fun at the Fair in Hall 1, Inspiration Theatre in Hall 2 and Forest Camp and Camping Zone in Hall 4.
Official Show Speakers for 2023
This year you will find no less than 24 Special Guest speakers at the Caravan, Camping and Motorhome Show over the course of the week, from a Q&A with Strictly Winner Hamza on Wednesday to all the paddleboarding expert advice from Richard Harpham FRGS on Saturday and Sunday. You can soak up a host of information covering walking, motorhomes, health and wellbeing, camping, travel writing, and much more.
Travel Information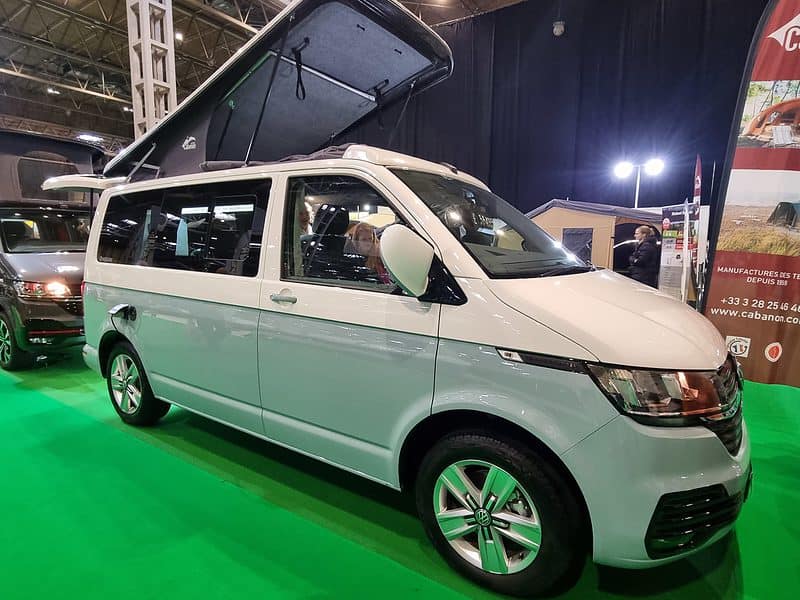 Car Parking
There is ample car parking on-site at the NEC, and your ticket price covers it. Shuttle buses run regularly throughout the car parks to the event hall, and signposts are marked should you wish to walk. Please note: No overnight parking is permitted.
Motorhome Parking
When arriving at the NEC, the staff will direct you to the appropriate car park.
Disabled Parking
Disabled Parking is available but cannot be pre-booked. Please note you should bring your Blue Badge with you, even if you are arriving by taxi.
If you are arriving by taxi and have your Blue Badge with you, you can be dropped off at the main entrance.
If you also require a pickup, please advise the taxi firm that you have a Blue Badge, and the taxi will be permitted to collect you from the main entrance.
Please be aware that the NEC is a private site. To protect the available disabled parking spaces for those entitled to them, the NEC reserves the right to inspect Blue Badges to ensure that they are being used by those entitled to do so.
If you are looking to attend the show for a few days, the following campsites are nearby:
Pitches are first come, first served; book early to avoid disappointment. 
Ticket Prices
Adult/Senior: £12.00
Kids 15 years and under: FREE (but require a ticket)