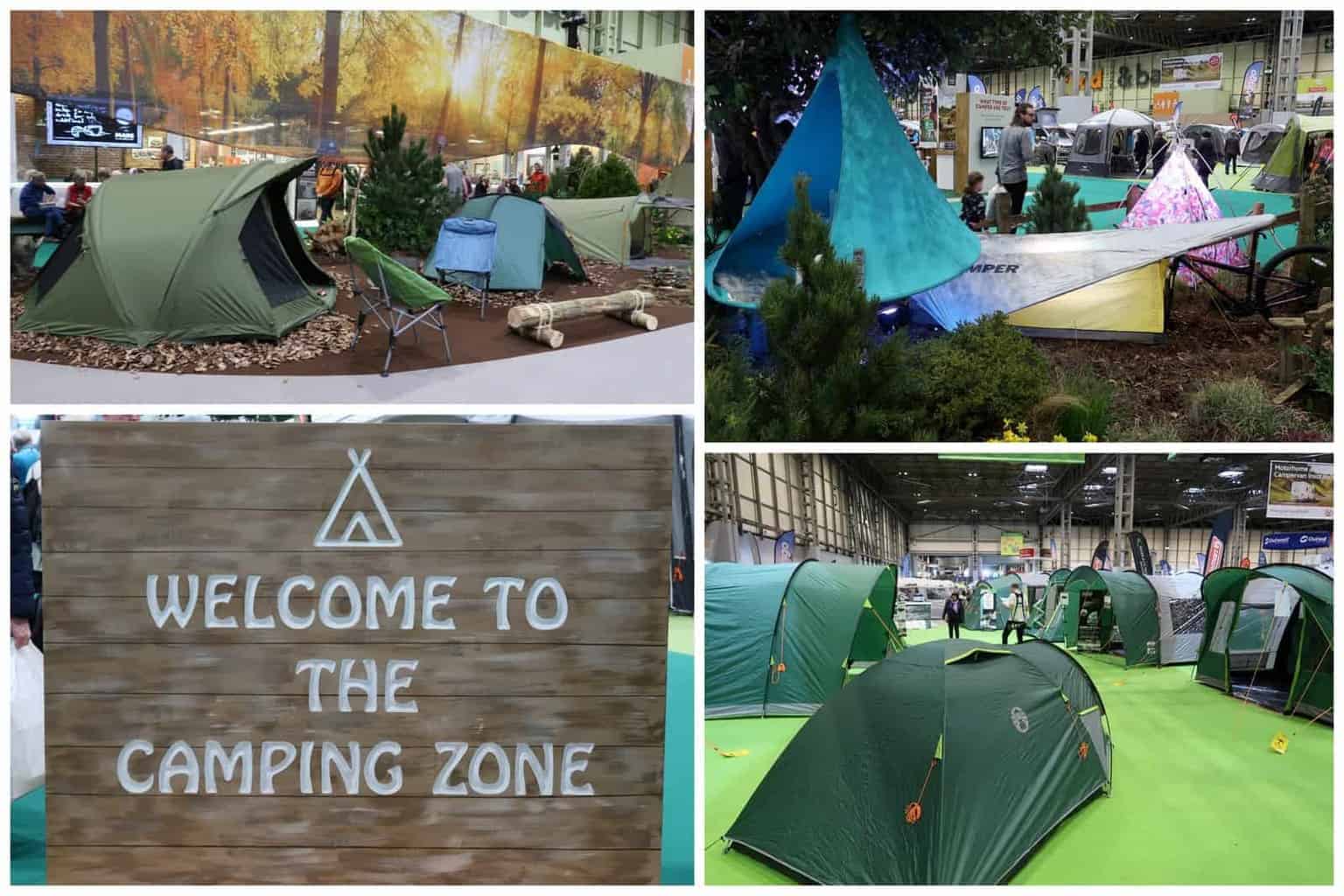 7 Reasons to visit the Caravan Camping & Motorhome Show
As a family, we have been visiting the Caravan Camping and Motorhome Show for the last 4 years. We went yesterday on free press passes to the opening day and agreed that this was the best year, particularly so for the Camping section which is the part we look forward to seeing. If you haven't been before but you love camping, caravan holidays or touring the world in a motorhome then here's a few reasons why we think you'll love it as much as we do.
All the tents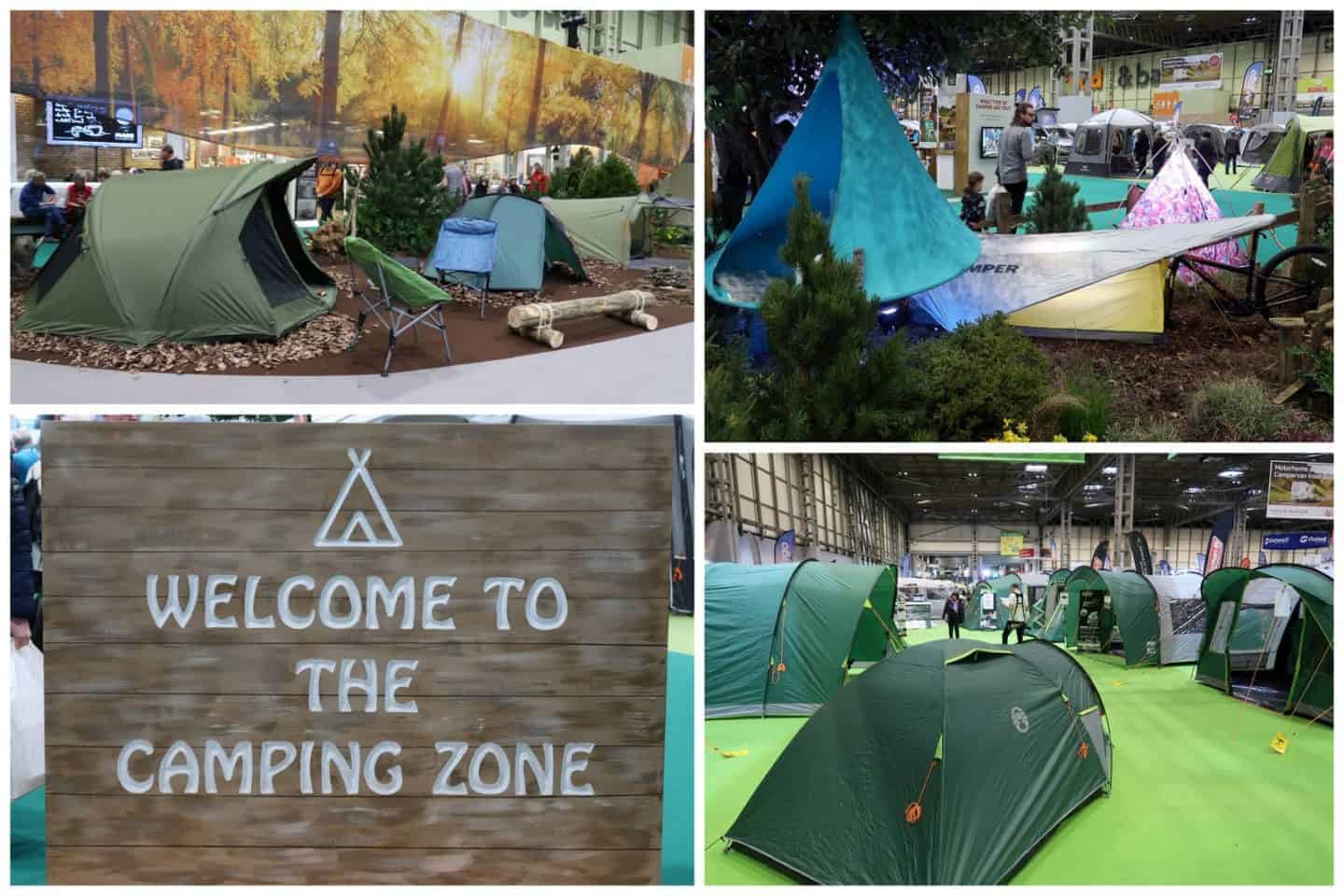 If you are looking for a new tent for your next adventure, sure you can look online or pop to your local camping shop but you'll be hard pushed to find a bigger collection of the latest tents under one roof. I like to see, touch and imagine myself in a tent before making a purchase. Being able to visually position the furniture gives me an idea of how well we will fit in as a family on holiday for a weekend, a week or longer. At the Caravan Camping and Motorhome Show, you'll find all the top names in camping gear, Coleman, Vango, Outwell and Outdoor Revolution to name just a few. 
This year the Camping Zone is 37% bigger than last year with displays including family tents, adventure tents, high tech tents, bell tents, trekking tents and exhibition tents.
Expert Knowledge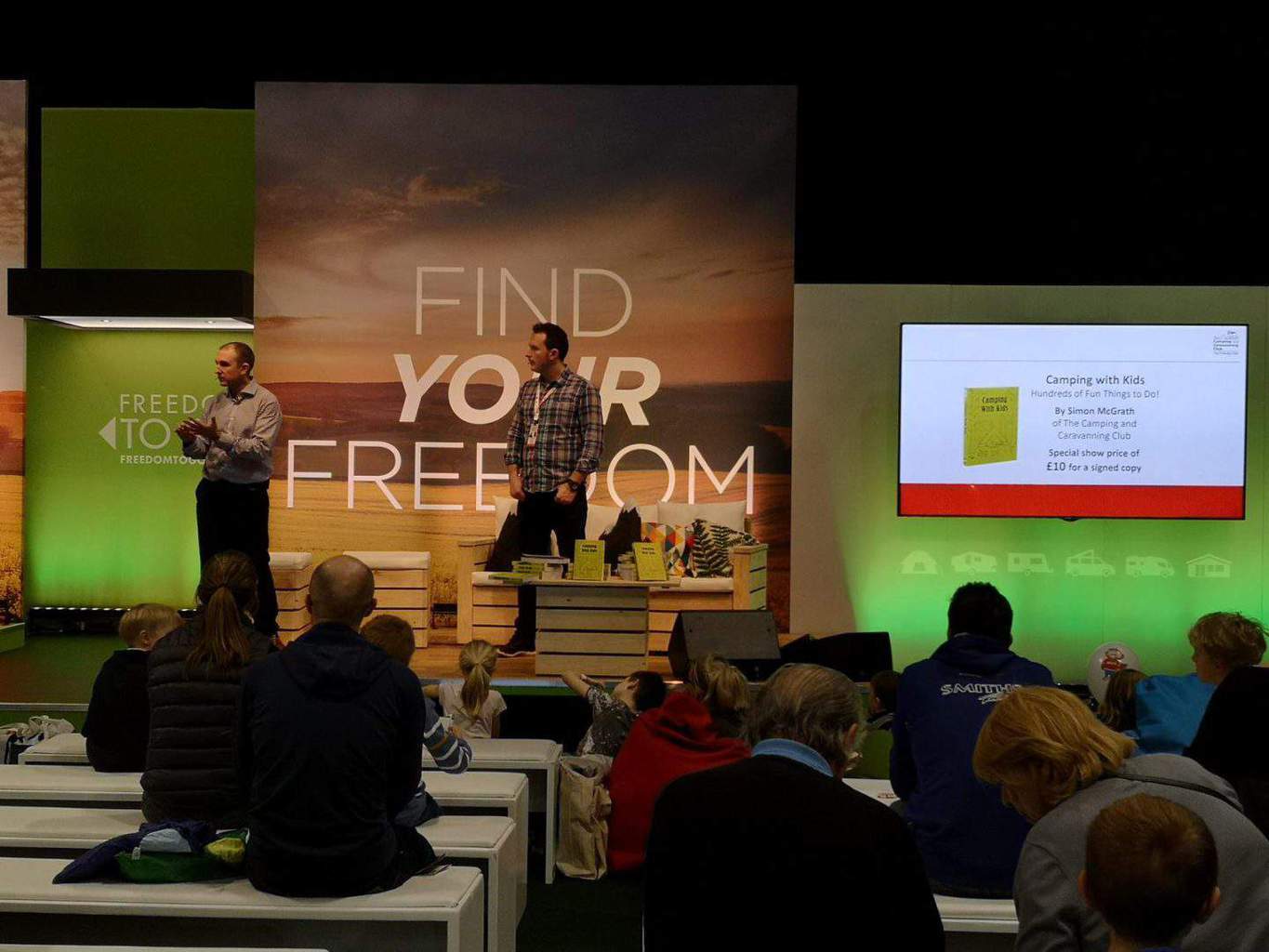 The Freedom to Go Theatre in Hall 2 has a packed line-up of celebrity appearances, industry experts, cookery demonstrations and interactive question and answer sessions. At 10 am and 1.15pm Wednesday to Sunday there will also be daily drop-in advice clinics where you can get all the latest hits, tips and hacks from industry experts. We dropped in yesterday on Camping with Kids with Simon McGrath which was very insightful.
Celebrity Appearances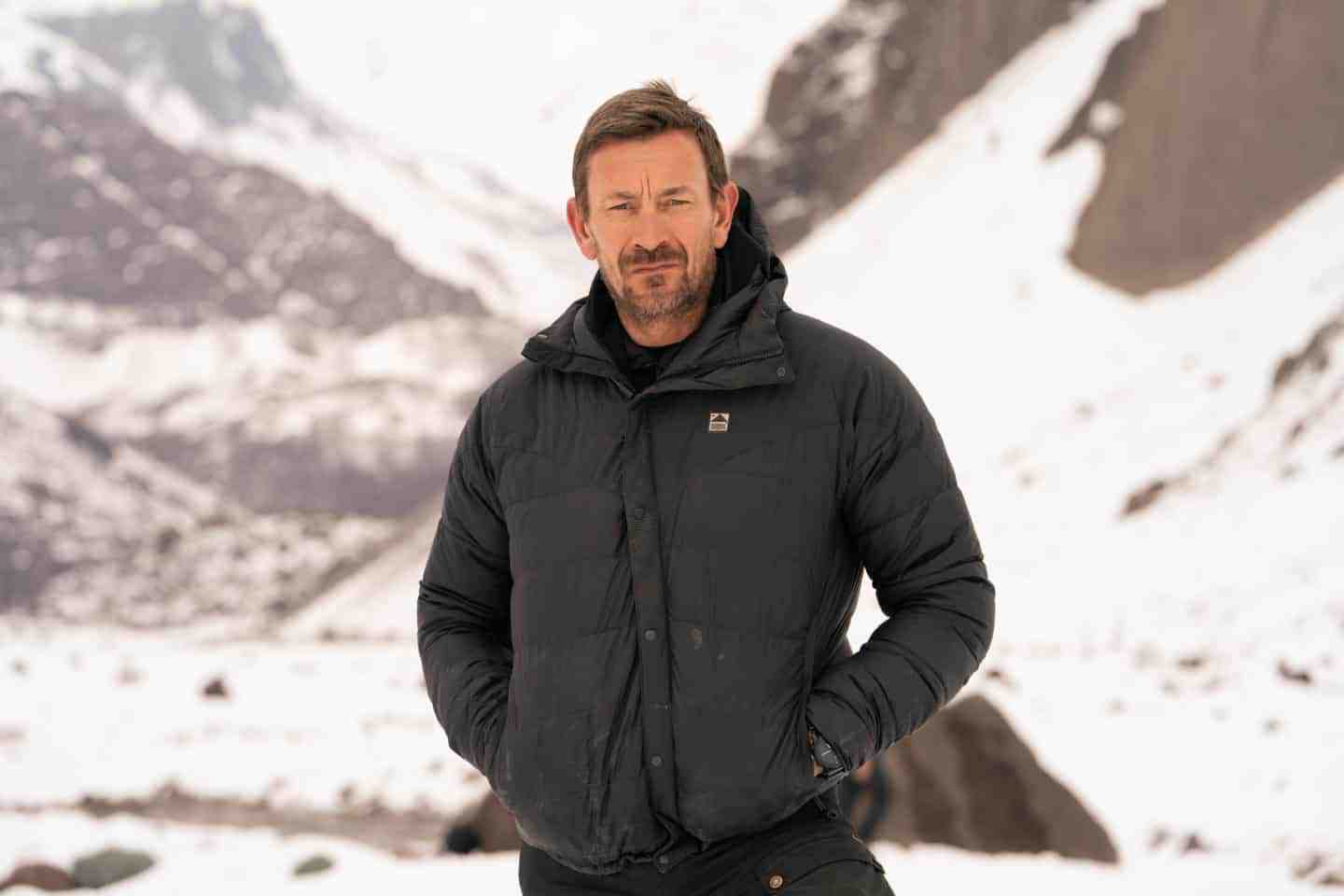 Each day at the show promises some fabulous celebrity appearances. In fact, I nearly changed our plans to visit today instead of yesterday because I so wanted to meet SAS: Who Dares Wins stars Ollie Ollerton and Jason Fox!! Other stars who will be on stage and around the show are Julia Bradbury who is President of the Camping and Caravanning Club. Julia opened the show yesterday alongside Matt Allwright and Martin Dorey. Today visitors can see British Adventurer Alastair Humphreys who will be talking about his epic adventures on two wheels around the globe. Thursday's guests include Karen Wright from the Great British Bake Off and David Domoney from ITV's Love Your Garden. Friday will see an appearance from British Paralympic athlete and Strictly Come Dancing star Lauren Steadman. On Saturday Chef Campers will take to the Freedom to Go Theatre stage to share their favourite camping recipes and on Sunday you can see the four-legged favourites Max, Paddy and Harry with their owner Kerry Irving and award-winning travel blogger Claire Hall who has taken more than 100 caravans, camping, glamping and holiday park breaks with her family across Europe in the last six years.
Free Entertainment for Kids
The Beans always look forward to the Caravan Camping and Motorhome Show because it's classed as a 'yes day'. By that I mean, we are able to say yes to all of their requests to take part in the activities on offer because they are free and we don't have to limit their activities to what we can afford. Yesterday they had fun on the climbing wall and bouldering, skating rink and toboggan slide and the Bear Grylls Experience which offers young adventurers the chance to try out Archery, Hang Tough, Escape Room and even an eating challenge (think bush tucker trial).
Top Dog Arena
Take some time out to watch the super-talented dog displays and pick up tips on how to train your dog. The Beans love to sit out and watch the dogs with Dad whilst I mentally move into some of the more luxurious holiday lodges in the glamping village.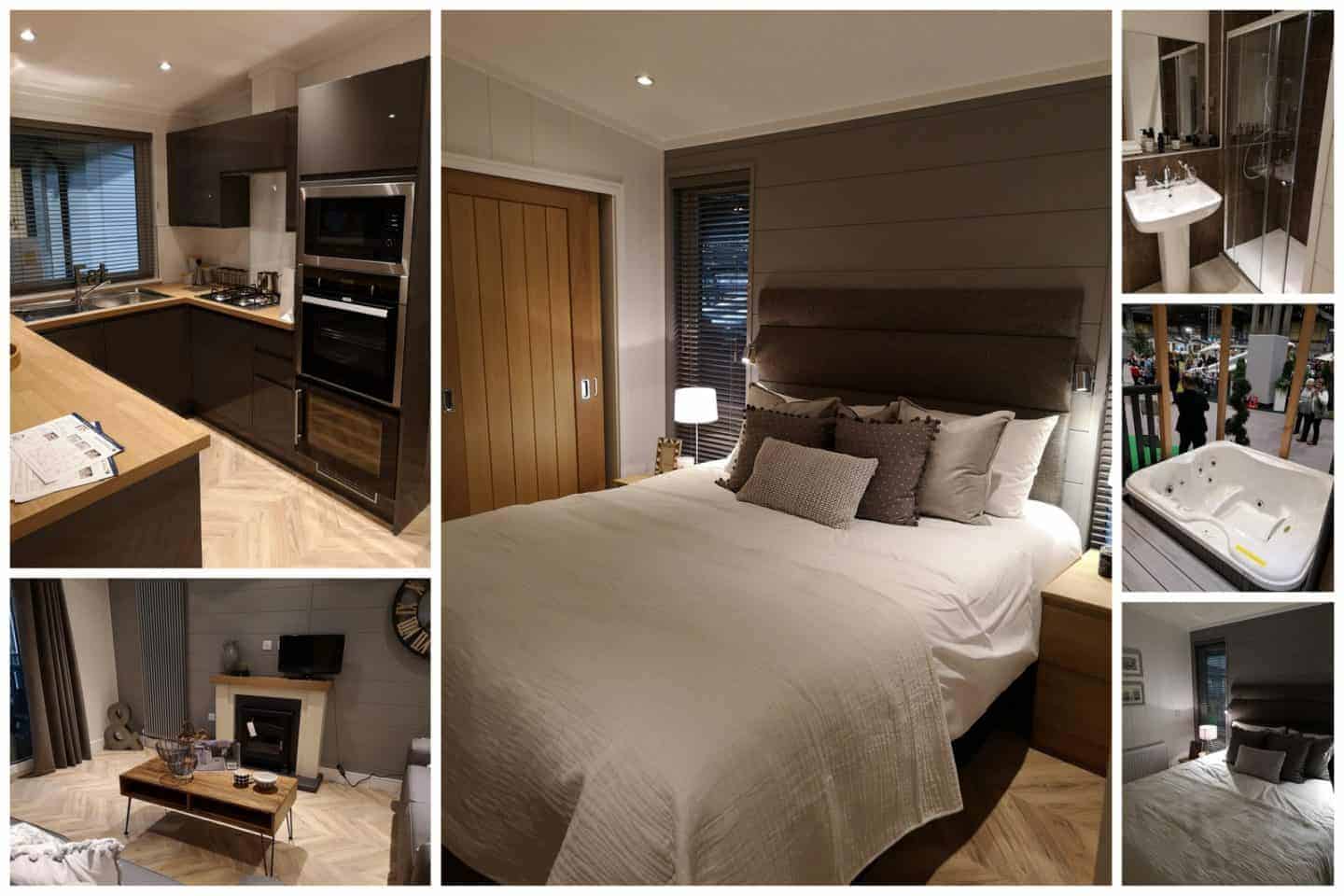 Campervan and Van Conversions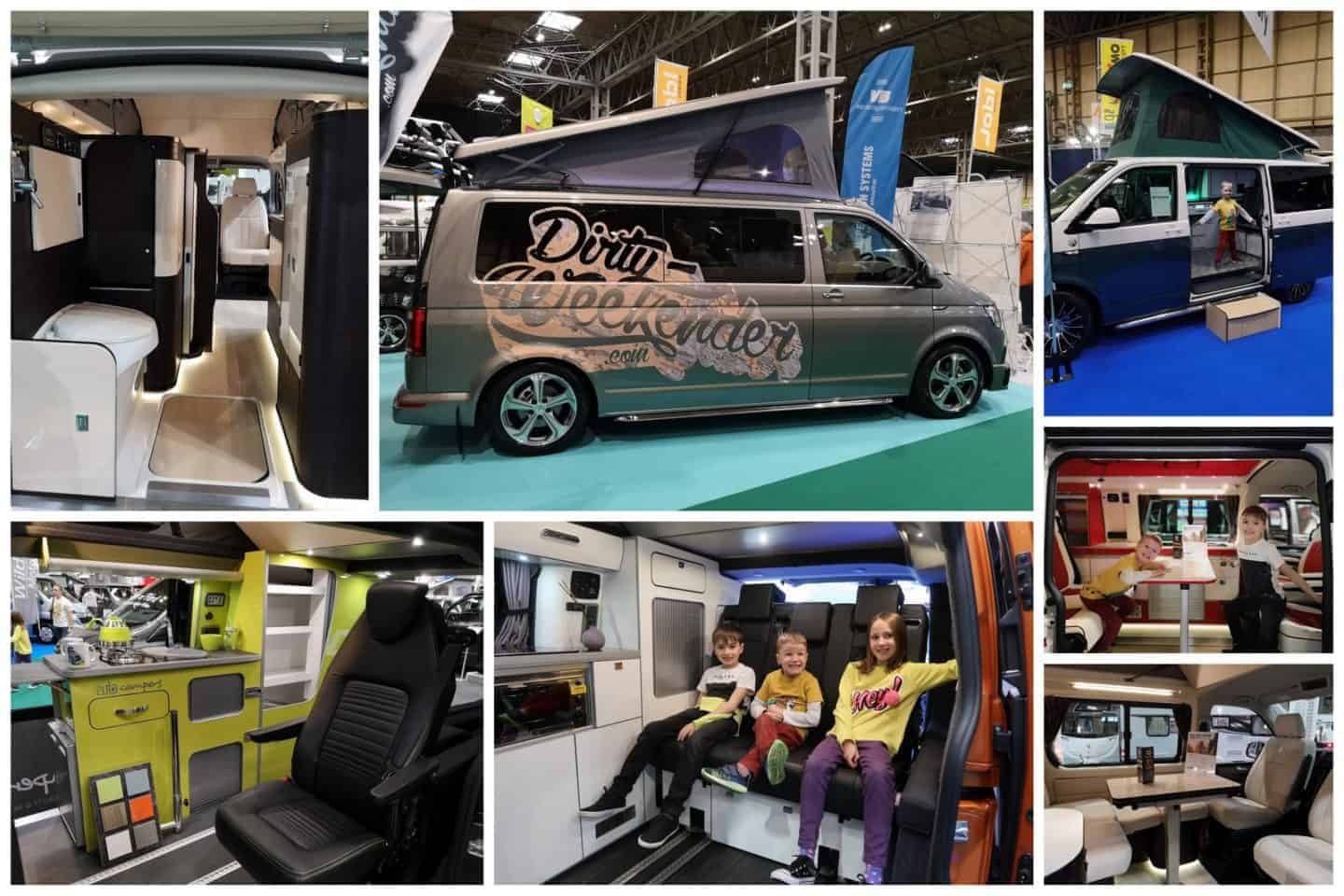 Being a family who loves Campervans we are always in our element checking out all the funky campervans and van conversions. It's amazing to see how much space can be created from one van to the next. It really is all in the design process. Now I just need a big lottery win so that I can buy the campervan of my dreams.
Big Savings with Show Offers
Whether you are looking to buy a new sleeping bag, a camping stove, a tent, a caravan or the latest Motorhome you can be sure to find yourself some great savings at the Caravan Camping and Motorhome show. My advice would be to do a bit of research before you head to the show so you know what it is that you are looking for and how much you are looking to pay, then look through the Show brochure to find the brands that you want to visit to see what offers they have.