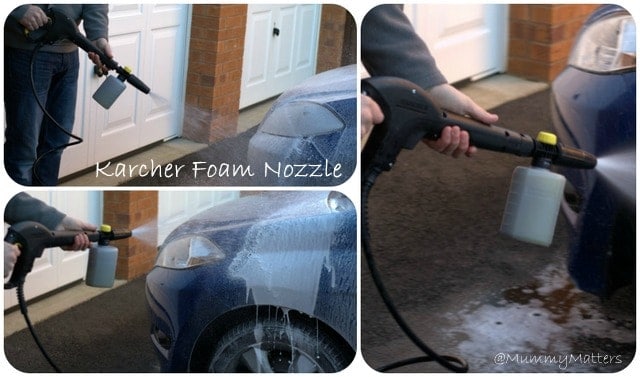 Car cleaning made easy with Karcher
This past year as Karcher Ambassadors has made Hubby very happy because we now have all the gadgets we need to make cleaning our house inside and out a doddle! Cleaning the cars has always been Hubby's job since I have a problem with my neck and shoulder that prevents me from doing it. In the past cleaning two cars could easily take up the majority of an afternoon when washing by hand with a sponge, bucket and chamois leather. This afternoon Hubby cleaned both cars in less than 45 minutes with the help of the Karcher Pressure Washer and our latest gadgets . . .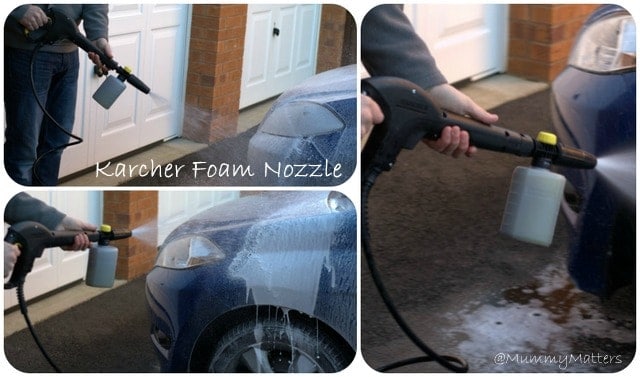 The Foam Nozzle attachment has a push-fit connection which makes it quick and easy to get started, just a squeeze of the trigger and the car is quickly covered in foaming shampoo. Once the car had been covered Hubby used cleaning cloths to give the car a quick rub over.
Next he used the other new accessory we received, the Wheel Brush. Due to the length of the handle when attached to the trigger gun Hubby found this slightly awkward to hold. As a brush it did the job of cleaning the wheels well, it is the perfect size for getting into the alloys and the water continues to run through the brush washing away the dirt as you clean but holding it felt a little cumbersome.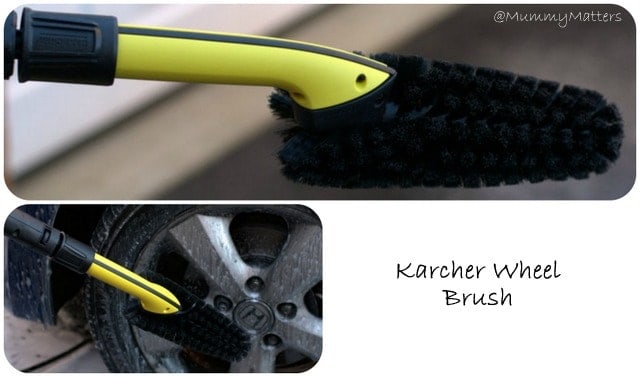 Finally, he reattached the vario lance to blast the bubbles and dirt away leaving the car shiny and clean ready for me to dirty up again tomorrow! Well, it kept him out of mischief for a little while at least.
DISCLAIMER: We were sent the above products as part of our role as Karcher Ambassadors. All words, images and opinions are my own and may not be copied without my permission.