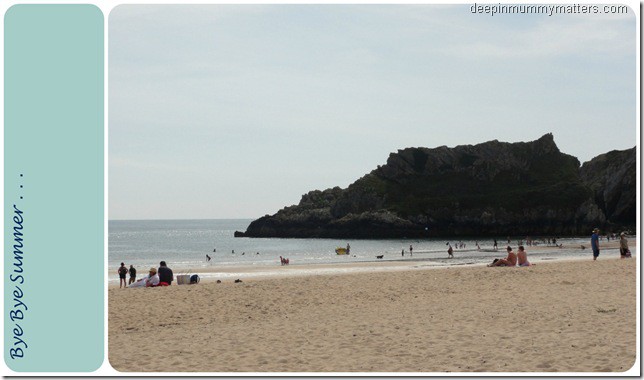 Bye Bye Summer!
Just like that, Summer seems to have gone. Dare I admit it, yesterday I put the heating on low for an hour in the afternoon. I tried putting extra layers on but I still felt cold and then when I picked Jelly Bean up, he felt cold too. It's hard to believe that just two weeks ago I was laid on a sandy beach in South Wales basking in the heat of the sun. Surely that's not it is it? I was hoping for a couple more weeks of nice weather, or even just a gradual decline to help me acclimatise, not just go from Summer one day to Winter the next!!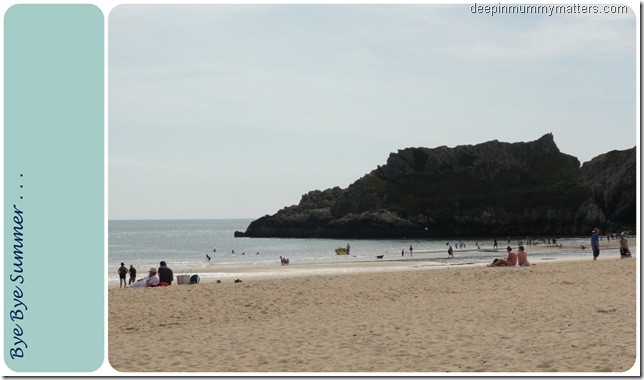 Two weeks ago my wardrobe consisted of shorts and t-shirts. One day I even donned a swimming costume to soak up the sun's rays (my body isn't quite ready for bikinis again just yet). Today I'm wearing jeans, a vest top and a long sleeved shirt but I'm clinging on to the summer by the tips of my toes because I haven't yet ventured into sock territory, nope my feet are still bare and although I did have to throw away my favourite pair of flip flops because I had worn them to within an inch of their life I am refusing to break out the winter footwear just yet. For me when it comes to footwear there is no middle ground, it's flip flops or its boots! Hubby finds this hard to understand since he is a big lover of 'shoes' but I spend so much time walking that I have to be comfortable. I've had a fair few ankle accidents over the years and I struggle to wear high heels so I stick to what I know works for me and my feet. Boots are also a bit of a comfort blanket, I have such long legs that I feel they need breaking up a bit so a good pair of boots helps to do just that.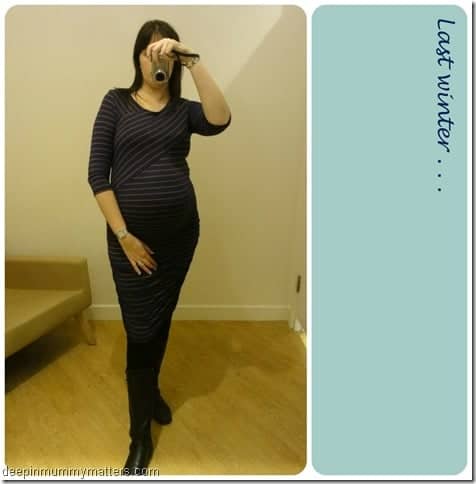 Now that I'm trying to get my post-baby body back into pre-baby shape, I need to find myself something perhaps a little less 'heavy' this winter. I want to make myself look a little more streamlined and I have been told time and time again that I need to add a little heel to elongate myself. Watch this space, I AM going to get myself somewhere close to Yummy Mummy status!!
So how about you? Have you unearthed your winter wardrobe or are you sporting your summer wardrobe with added goosebumps?