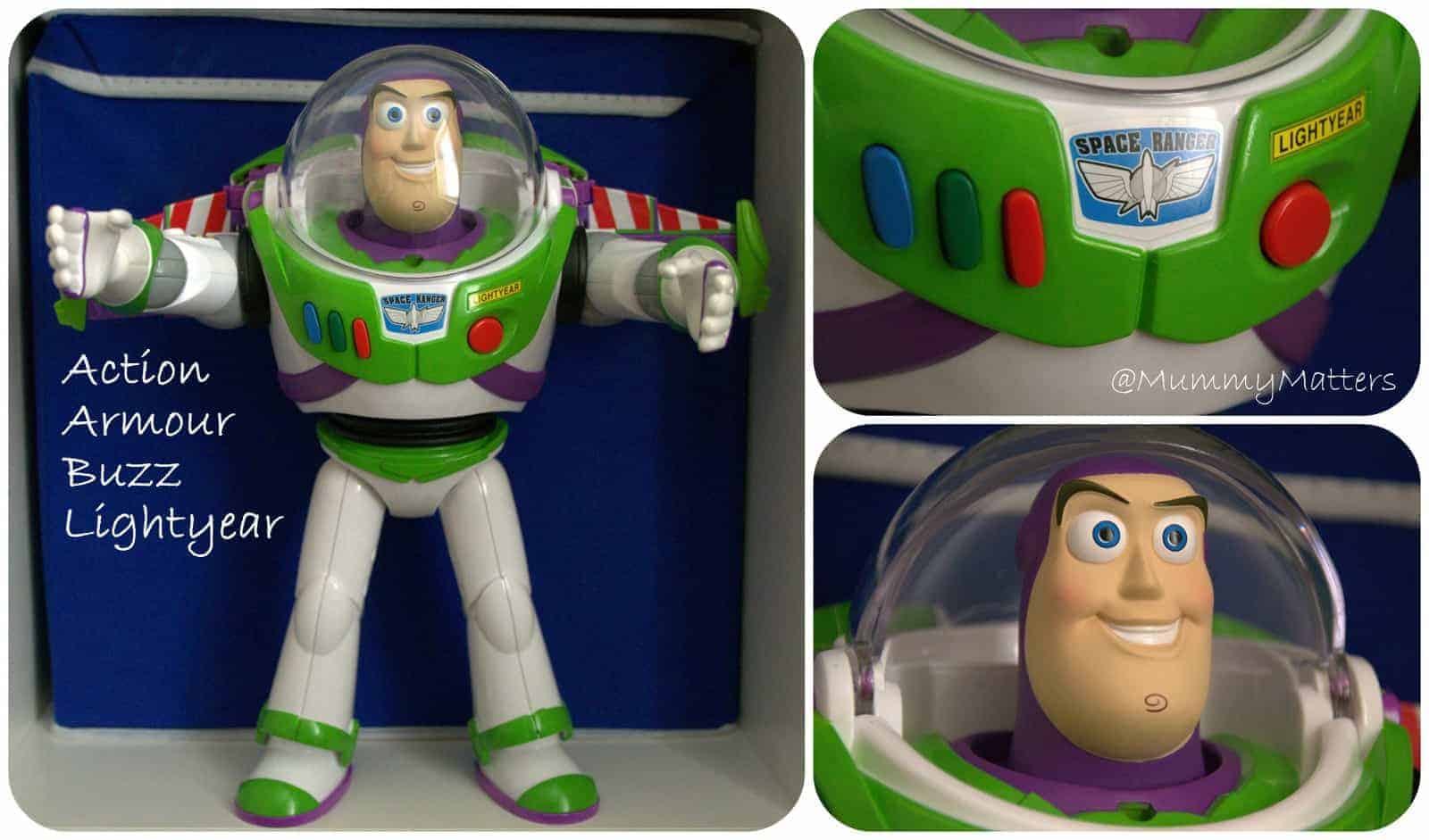 Buzz Lightyear Action Figure
Fans of Toy Story just can't seem to get enough of Buzz Lightyear, he has long been Beanie Boy's favourite character. I sometimes think that Beanie Boy thinks he really is that space ranger and I'm 99% sure he could probably re-enact Toy Story 1, 2 and 3 all by himself he has watched it so many times.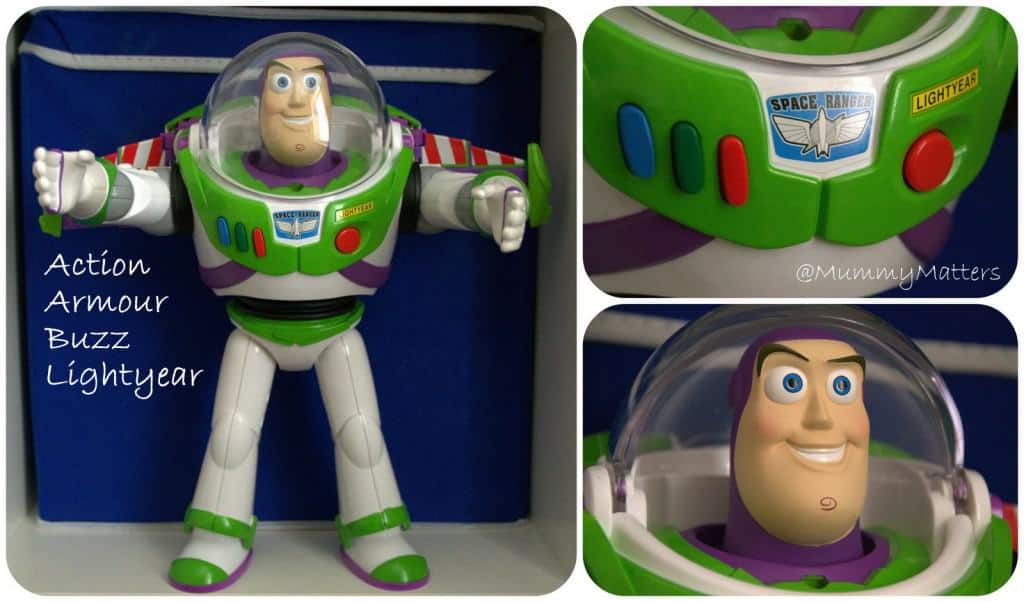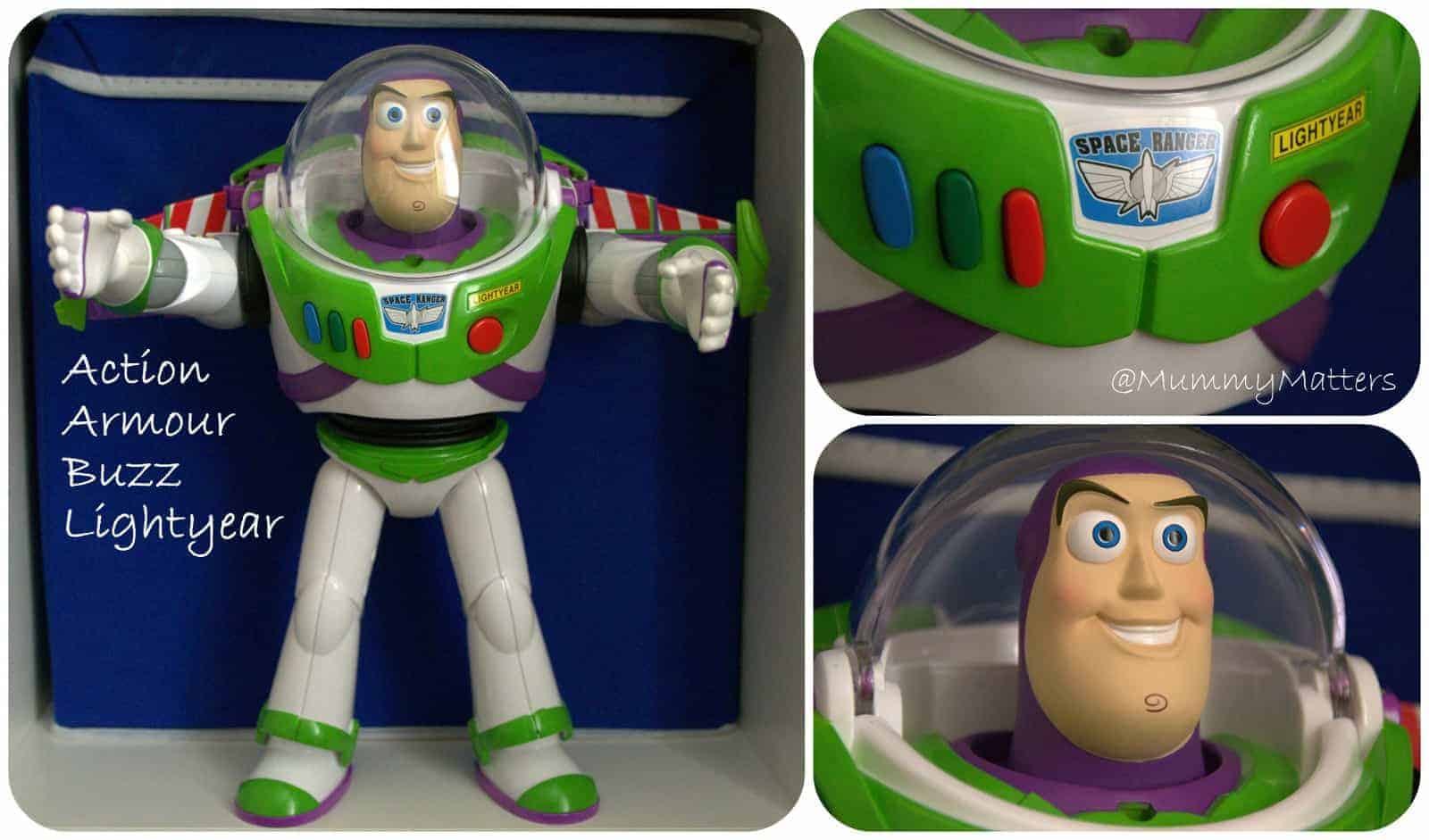 The Buzz Lightyear Action Figure is a must-have toy for all Buzz Lightyear fans. At 12" tall he is an impressive toy with all-new wings and mega-blasters. Buzz offers three modes of play; space ranger mode, flight mode and battle mode. In Space Ranger Mode Buzz adopts his classic pose and at the push of a button will say his iconic character phrases and action sounds. For Flight Mode just pop out his wings ready for him to soar through space and in Battle Mode Buzz's mega-blasters are armed and ready for action with more lights, phrases and sounds at the ready.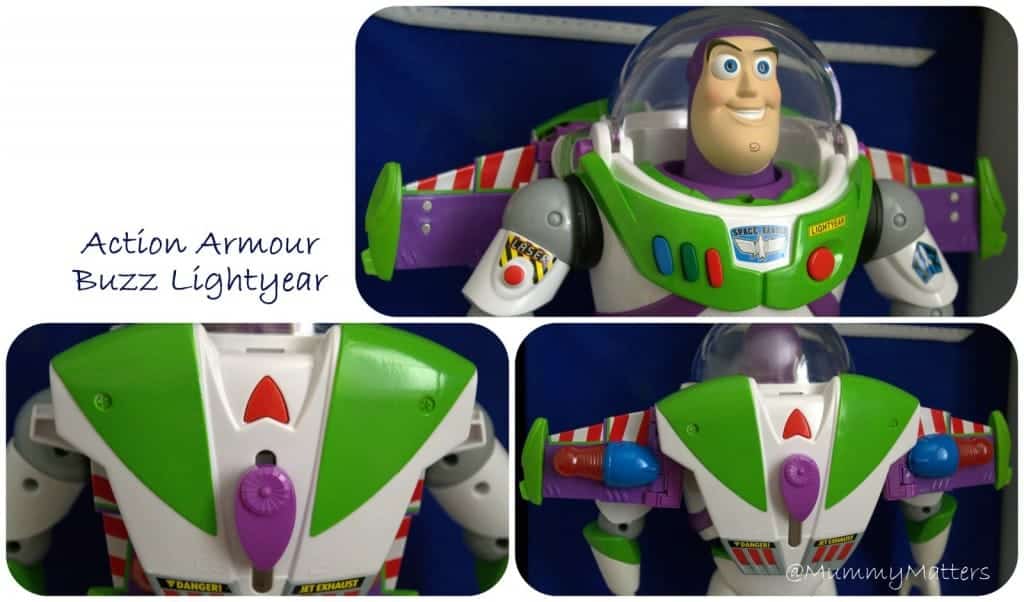 Buzz is relatively poseable at the hips, shoulders and elbows. Turn him around and there is a sliding switch which makes Buzz's wings pop out ready to take flight. Slide it again and the wings fold away again.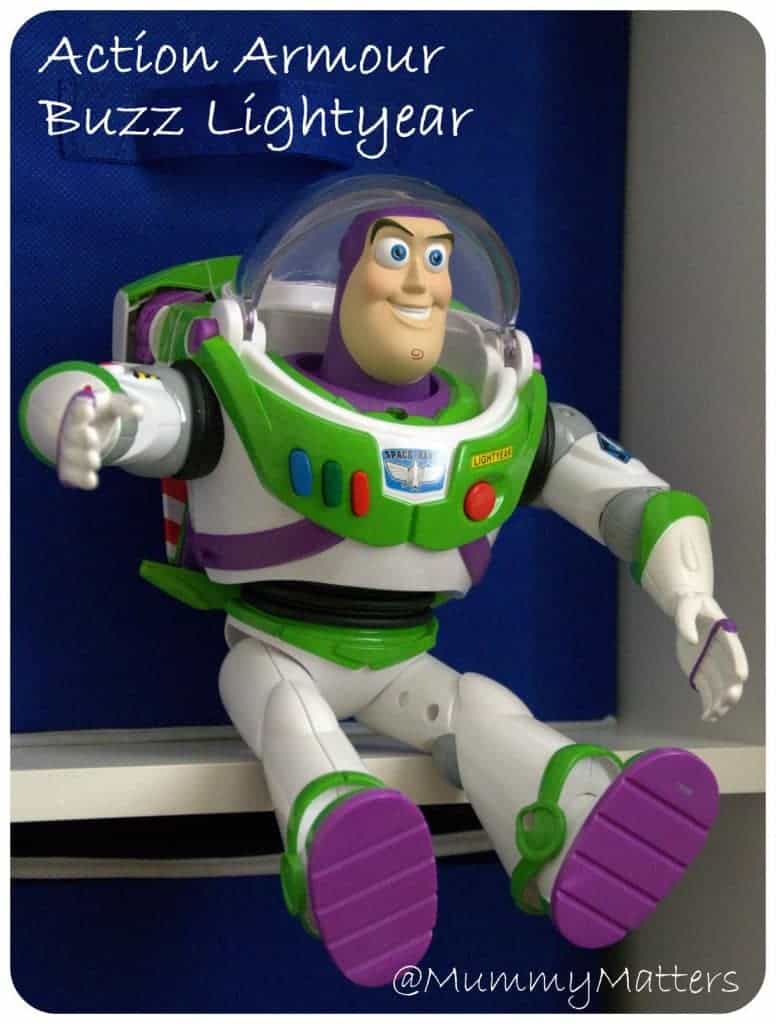 Parents will also be happy to know that batteries are included.
DISCLAIMER: We were sent Buzz Lightyear Action Armour for the purpose of this post. All words, images and opinions are my own and may not be copied without my permission.