Disclaimer: We were sent the Build Your Own Marble Run kit for the purpose of this post. All words, opinions and images are my own and may not be copied without my permission.
This week the boys (and I) have been busy having fun with the Build Your Own Marble Run Kit from BuildYourOwnKits.com so we are going to tell you how we got on.
Who are Build Your Own Kits?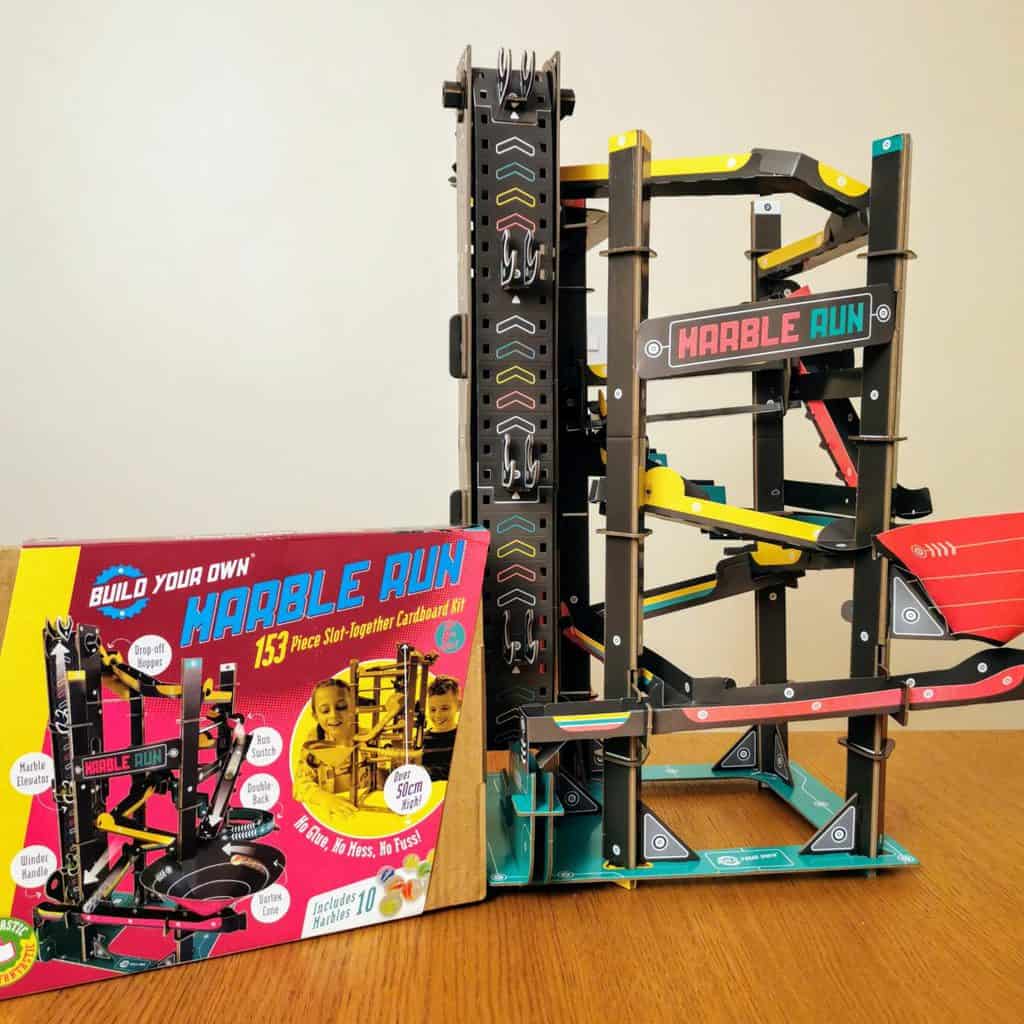 Build Your Own Kits are the proud creators of a range of cardboard projects designed to inspire fun and creativity in the minds of our youngsters. Based in Hampshire and part of Paper Engine Ltd, the cardboard and paper kits encourage children to put down their tablets and devices. Take it from me it works!
Build Your Own Marble Run Kit
Over the years we have had numerous Marble Run sets starting with a wooden set when Will was young, through to plastic ones for Lillie, Ollie and now Albie but none have captured the imagination quite so much as the Build Your Own Marble Run Kit has. On Monday afternoon, Ollie, Albie and I set to work on building the Marble Run between us. Ollie and Albie got a little over-excited with extracting the cardboard and paper parts from the sheets so it took us around 3.5 hours by the time we had put all the pieces into the order of what we would need (Mummy likes things in order!!)
What's included in the kit?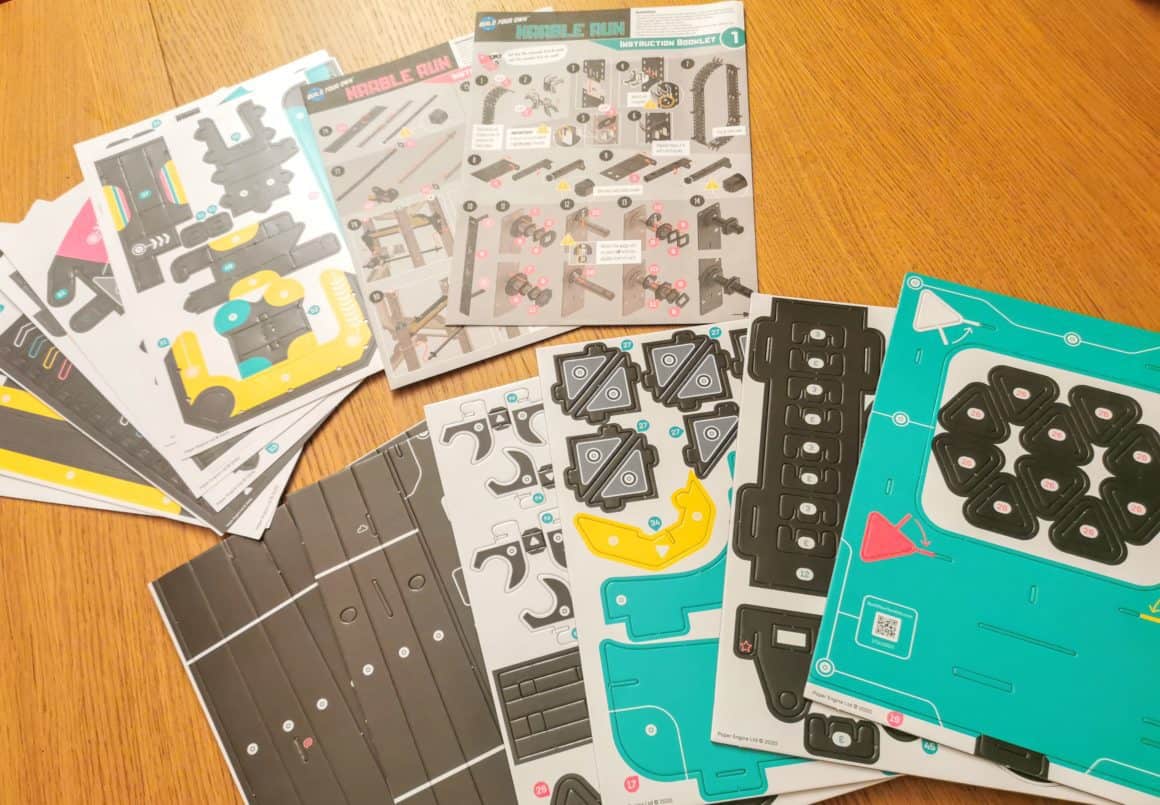 153-piece slot together cardboard kit
16 press-out sheets (143 press-out parts)
10 x swirly glass marbles
2 x detailed instruction booklets
Detailed video instructions available online at www.buildyourownkits.com
Building the Marble Run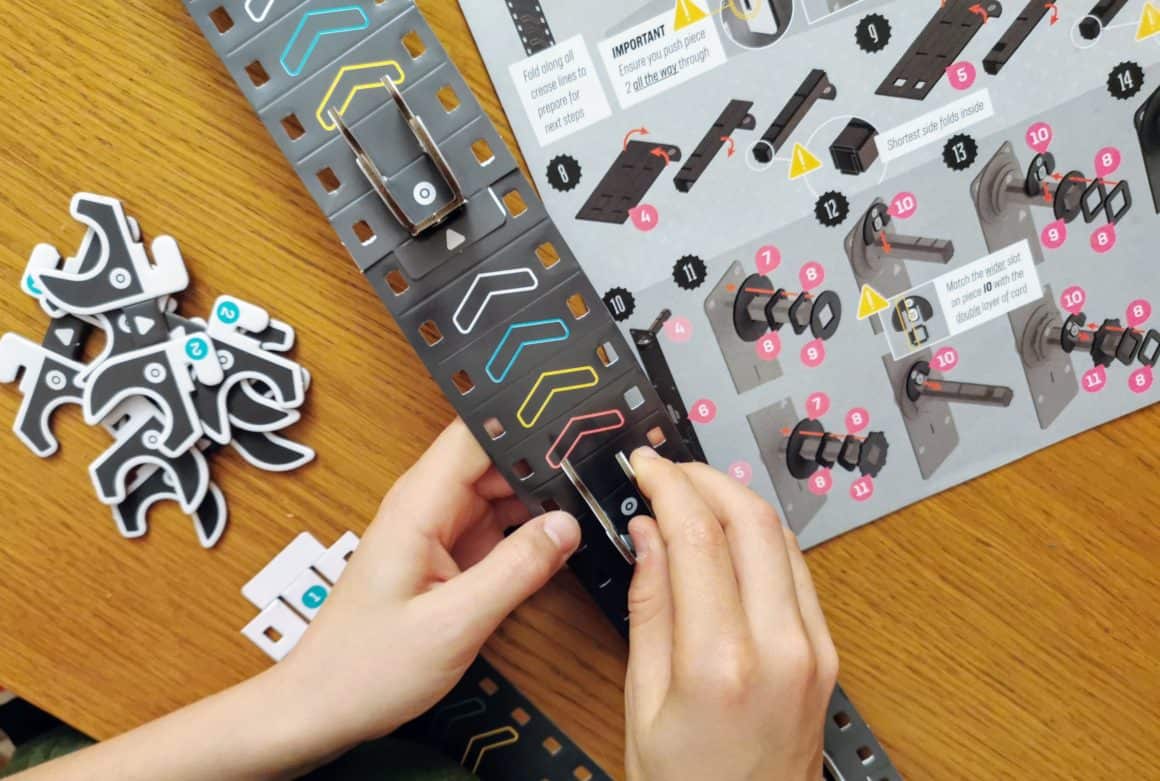 The kit which costs £22.99, is aimed at children 8+ to adults. Albie is 7 years old, and Ollie is 10 years old. Whilst they both did well to work out the pieces and provide them in the correct order, they did find slotting some of the pieces together a little tricky, but they did the building as and when they were able to (and not falling out over it).
They found building the main construction out of strong cardboard far easier than the paper components, which were a little more delicate for their impatient hands.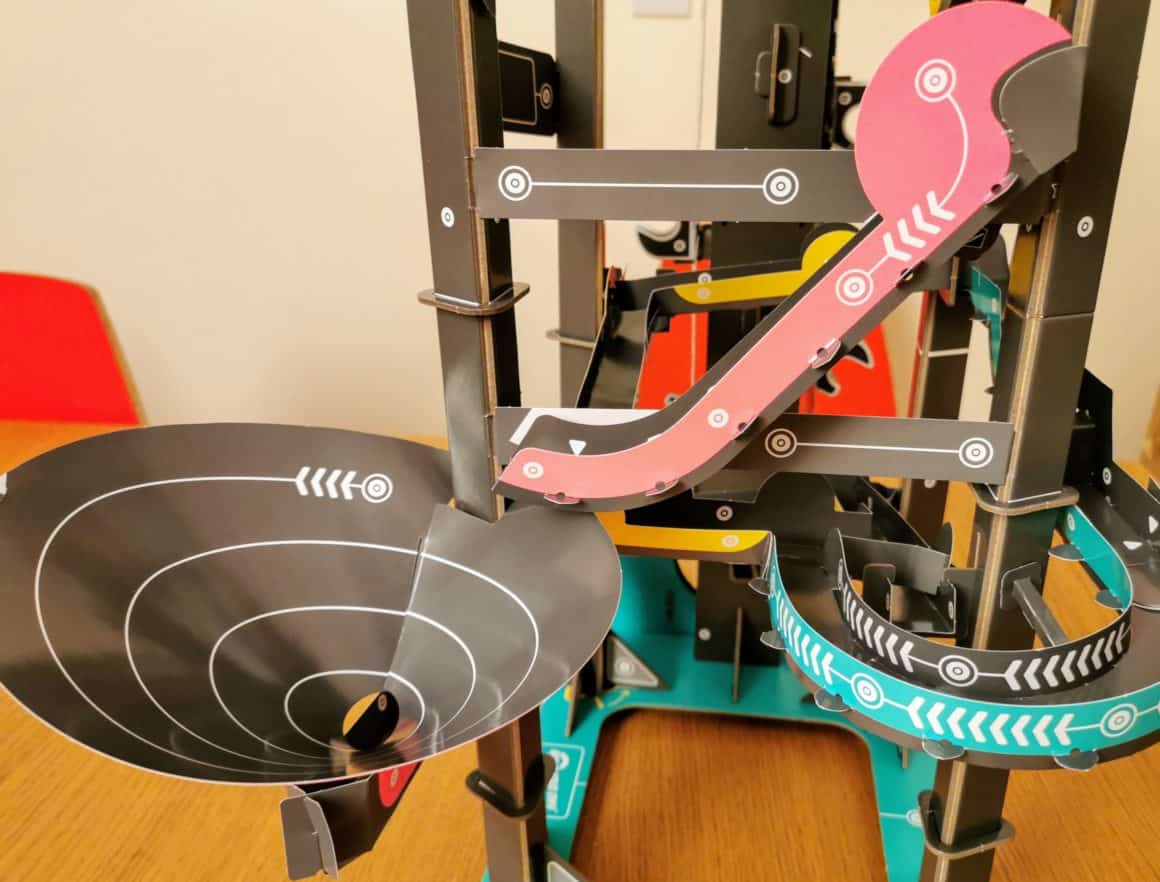 We all found the guide book really easy to follow with colour coding and symbols so there could be no mistaking which pieces needed slotting where. When the boys could not add a piece themselves, they would direct me exactly where it needed to go, so they felt like they were doing the building even if they weren't doing the physical part.
Brains in Gear
What really impressed me was how both of the boys were quickly able to see how the marble run worked. Their logical brains could already see the parts which hadn't yet been added to the construction.
Marble Run Complete!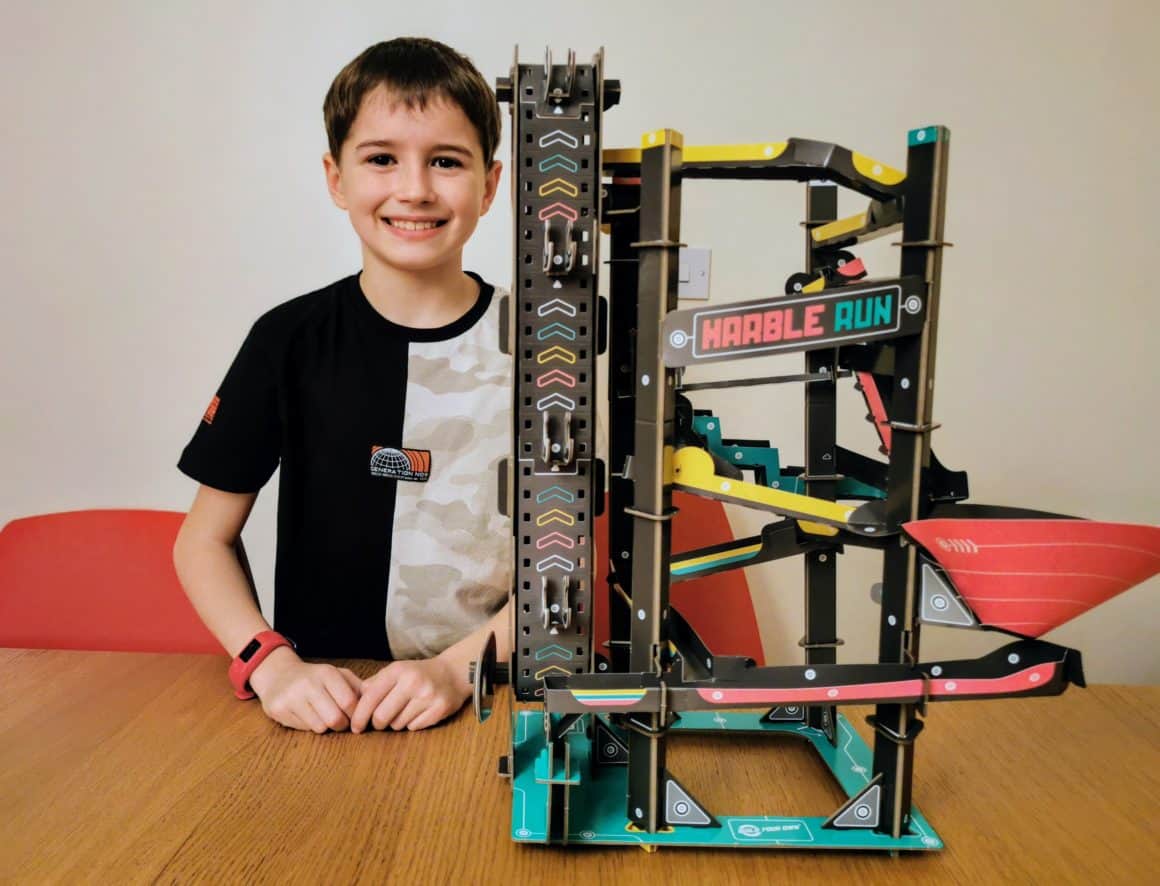 With the Marble Run complete it stands an impressive 50cm tall and feels very sturdy. I am pleased to say that it didn't fall apart when I carried it upstairs to the boy's bedroom for them to continue playing with and a week later it is still standing tall and providing lots of fun. It has even made the Beans question whether they could create their own Marble Run from scratch which is amazing.
Also Available
Other kits available in the range currently include:
Build Your Own Telescope Kit
Build Your Own Plane Launcher Kit
Build Your Own Microscope Kit
If you buy 2 more kits from their online shop you can save 15% which makes them ideal for your Christmas shopping savings.
To read a detailed review on the Build Your Own Plane Launcher Kit head over to my fellow blogger A Moment With Franca.