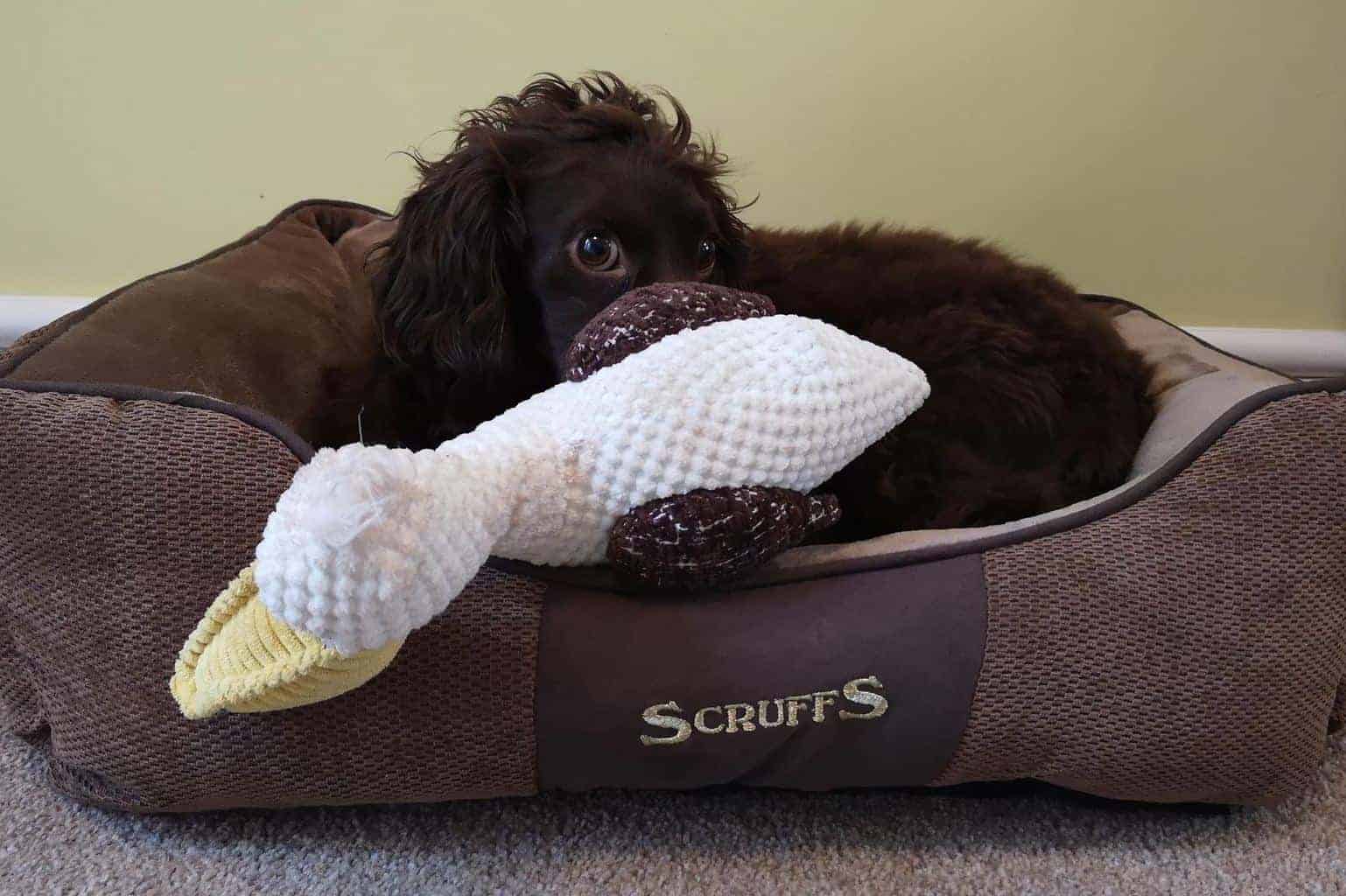 Bramble's Favourite Dog Bed by Scruffs
A dog bed might not be a dog's best friend but it comes in a close second behind man! Bramble makes his feelings quite clear when he is no longer happy with his bed, he will scratch, kick and pull his bed around followed by an audible huff. You can almost hear him mutter "I hate this bed". That's where we had got to with his last bed, it was clearly time for a change.
Scruffs Chester Box Dog Bed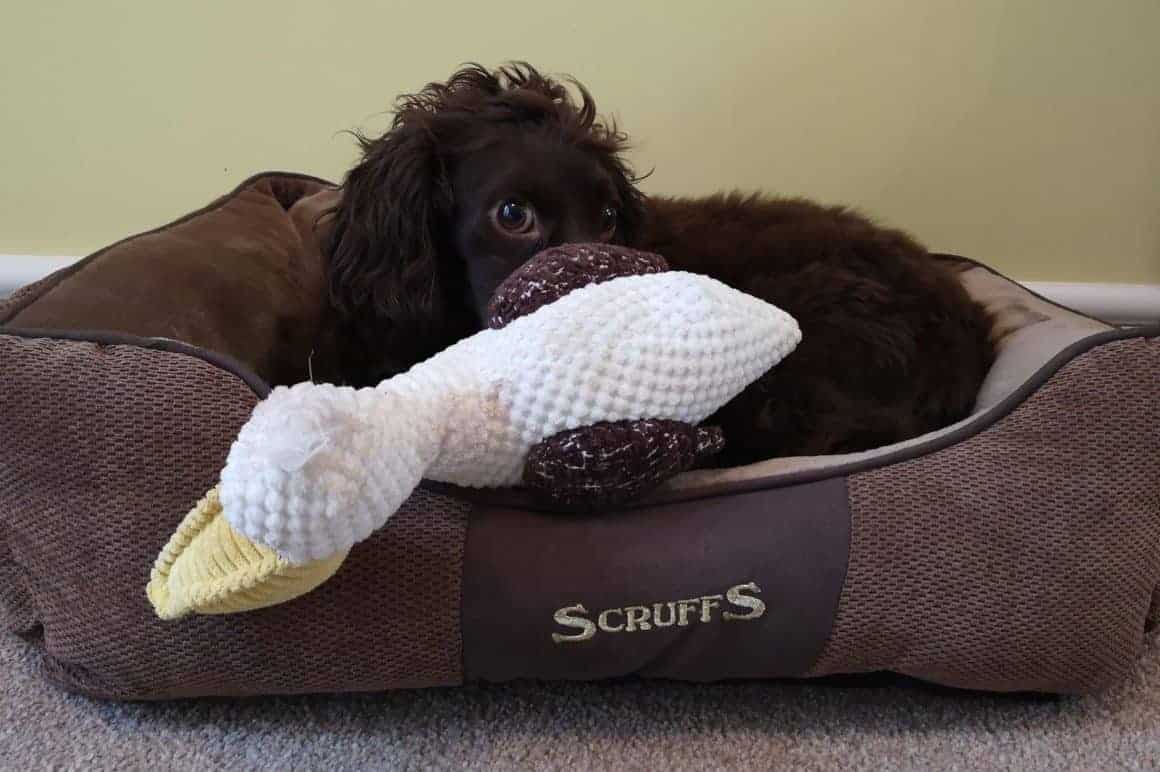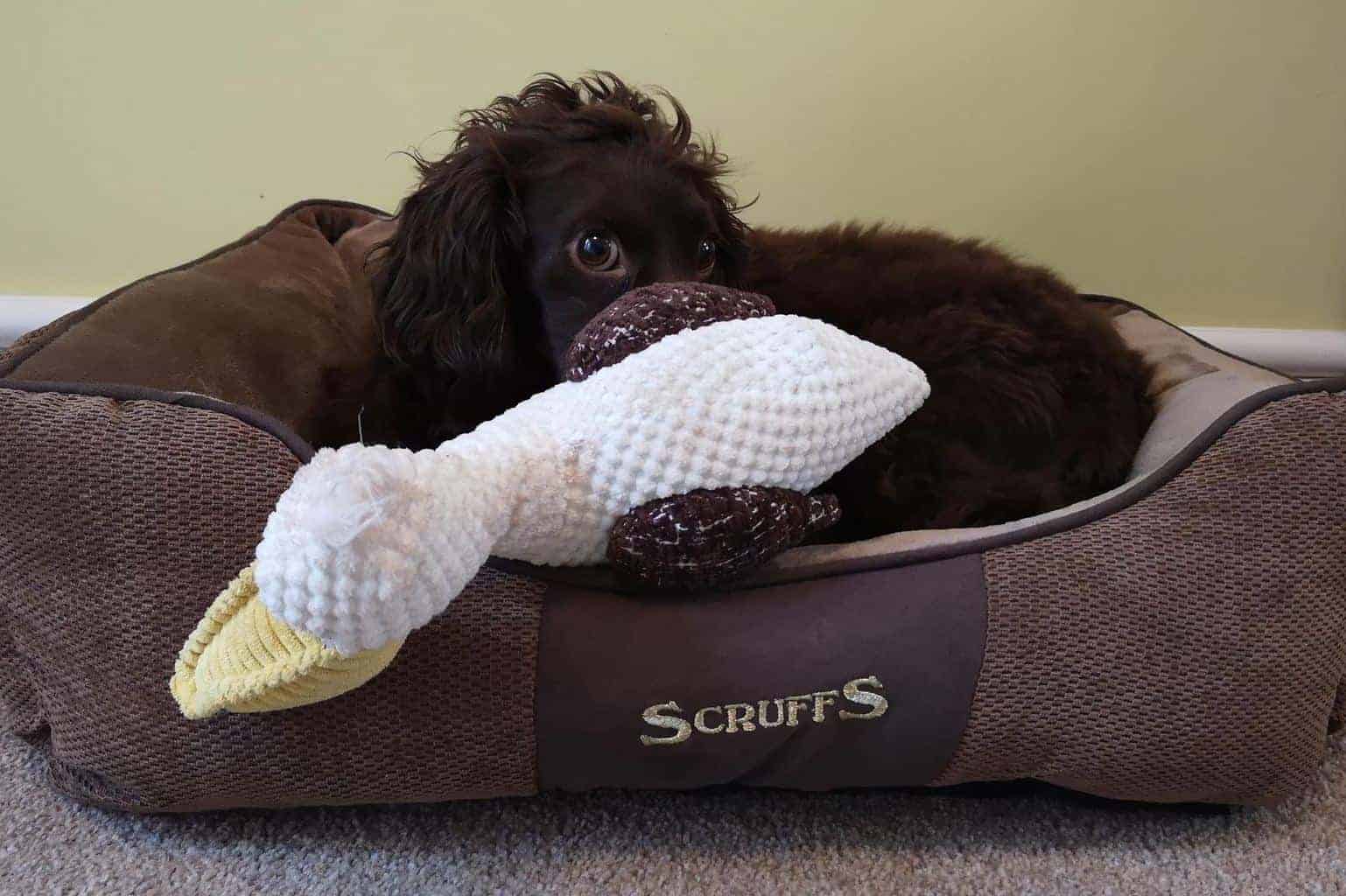 Bramble has the Scruffs® Chester box dog bed in a medium. It is part of a collection of dog beds made with a plush chenille fabric on the outer cover and a luxurious short pile lining for ultimate comfort.
The bed is machine washable on a gentle 30-degree wash using a mild detergent. This is a must since our four-legged fur babies can get a little bit whiffy, especially if you have a ditch-diver as we do! It should not be placed in the tumble drier, just leave to air dry. The dog bed base is non-slip too which is perfect if your dog bed is on a hard floor.
The box dog bed is made using a one-piece construction providing greater support and enhanced durability during washing.
The Chester Box Dog Bed comes in two colourways, Chocolate Brown, like Brambles and Graphite Grey. It is available in sizes small, medium, large and extra-large.
What does Bramble think?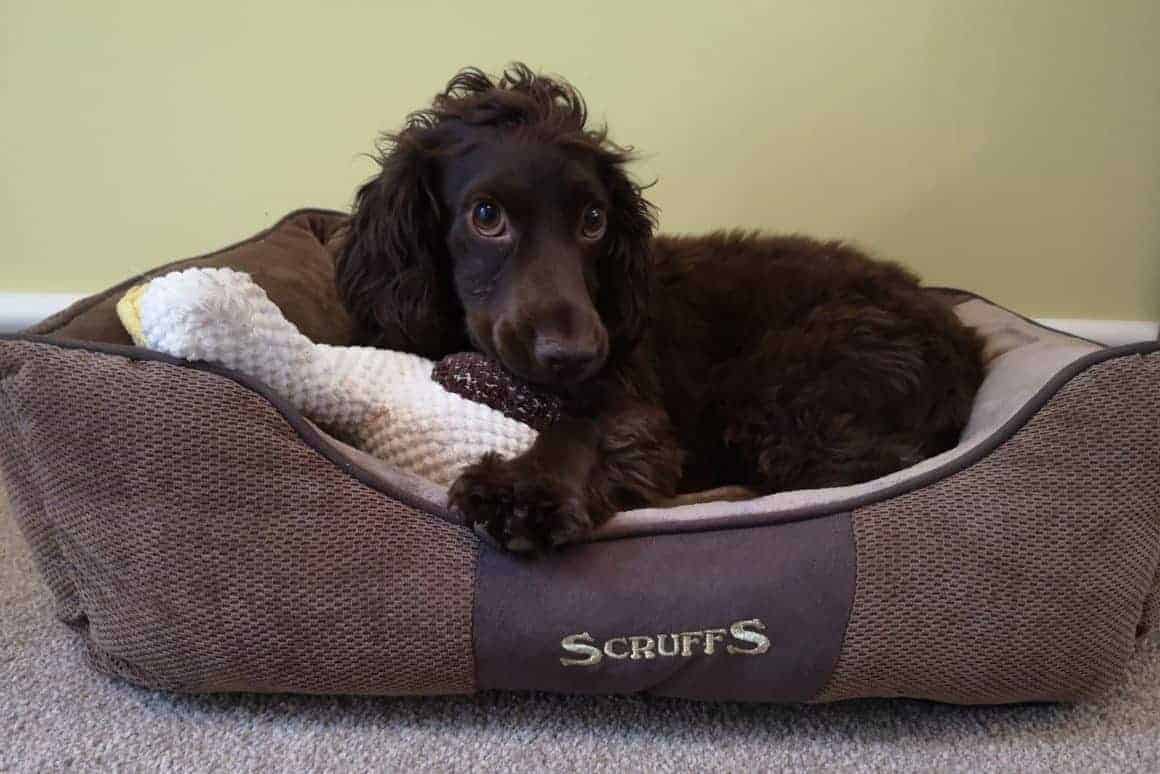 Just like humans, all dogs are different and have their own preferences for a comfortable bed. The Chester Box Dog Bed is Bramble's idea of perfection as he loves to curl up against the soft sides to snuggle down for a nap. So much so in fact that this morning I completely forgot to pop him in his crate before the school run as he was snuggled in his bed and not under my feet. When I came home, he was still fast asleep which is unheard of!