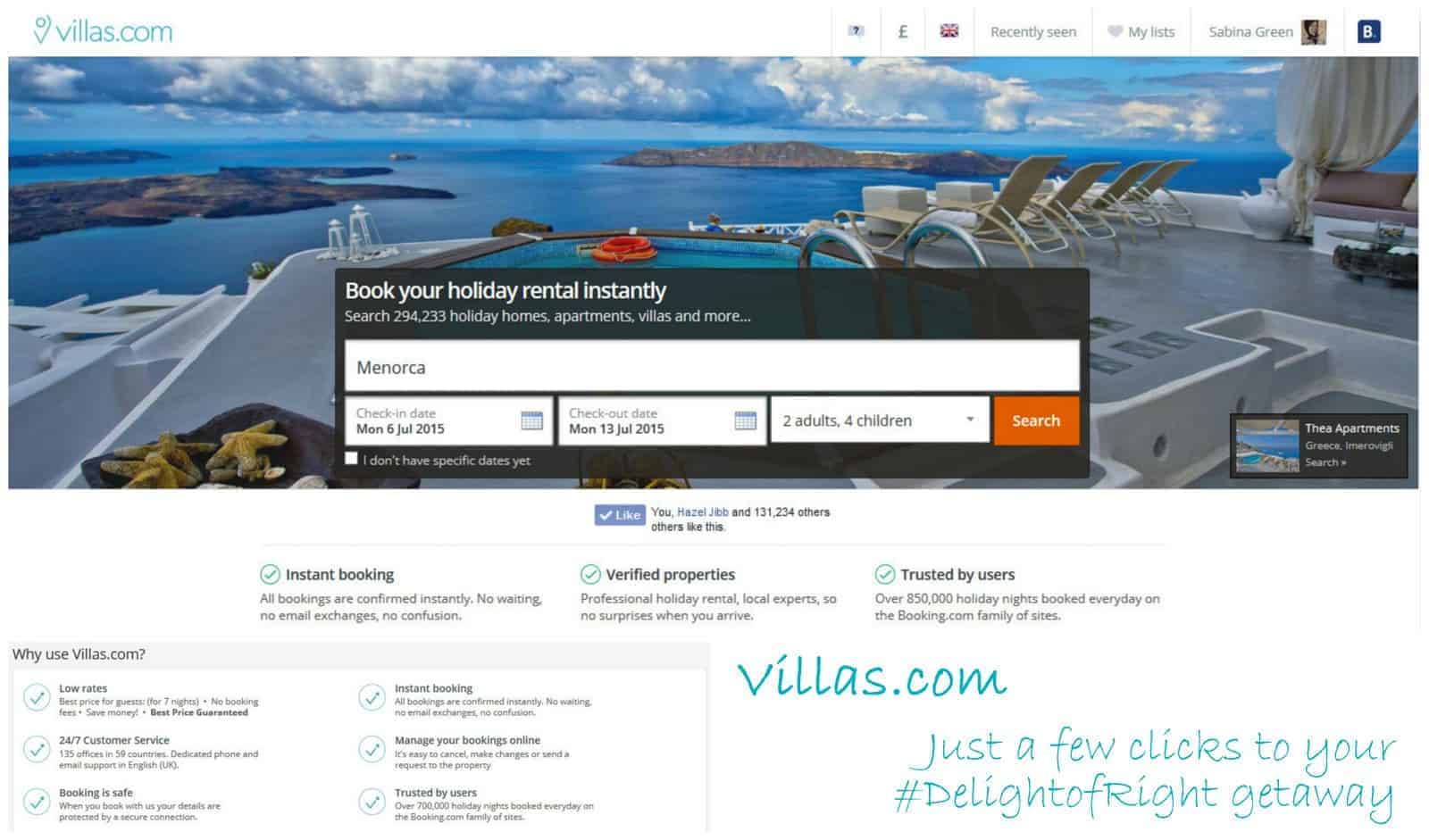 Booking our first 'family trip' abroad with Villas.com #InstantFreedom
You may remember back at the start of 2015, I posted that our focus for this year was going to be Home and Away (not the Aussie TV show), and this is all going well so far. I'll tell you more about the 'home' developments in a separate post over the next couple of weeks, but for now, I'm excited to tell you that the 'away' part of our focus is also progressing nicely.
In October last year, I was invited to a special event being held by Booking.com to introduce us to their sister company Villas.com. Well, now we have been invited to experience their #InstantFreedom campaign, where they have challenged us to book a last-minute family weekend/week away courtesy of Villas.com. I had mentioned previously the last time we travelled abroad was October 2007 with Hubby, Curly and my Mum when I was in the early weeks of pregnancy with Little Bean, so the younger Beans have never experienced air travel or been to foreign shores. This is a fascinating time for us.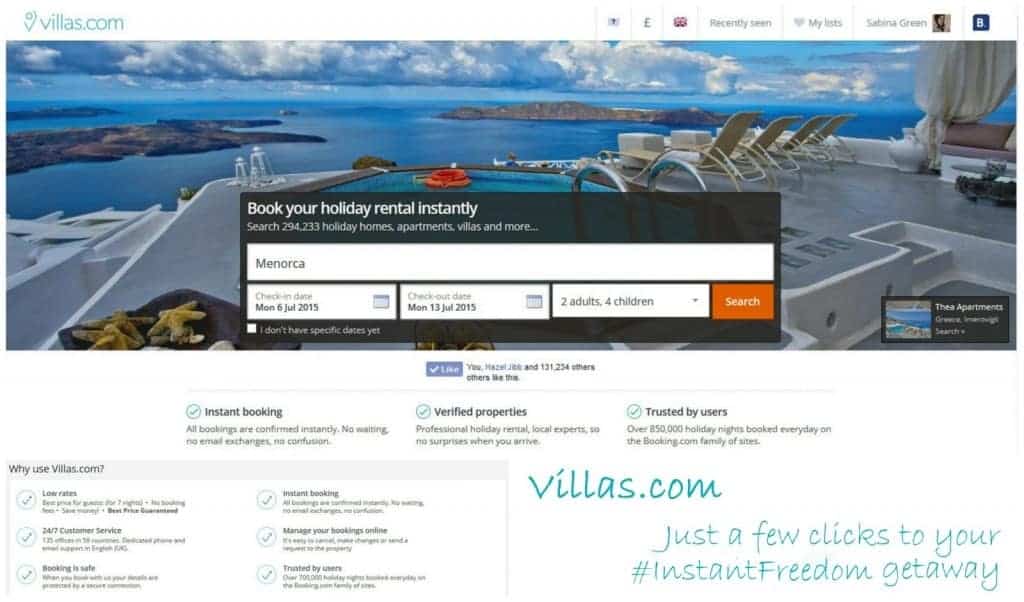 We have always booked package holidays, so this is a completely new experience, but we found it effortless thanks to the great website Villas.com have created. We didn't really know where we wanted to go so long as it was somewhere that would be warm and not too far away for flight times, so we looked to the Balearic Island of Menorca. If you don't know where you want to go, you can scroll down on the landing page for inspiration; choose from Beach, Countryside or Mountains or search via Popular Destination or Country. Click here for more information.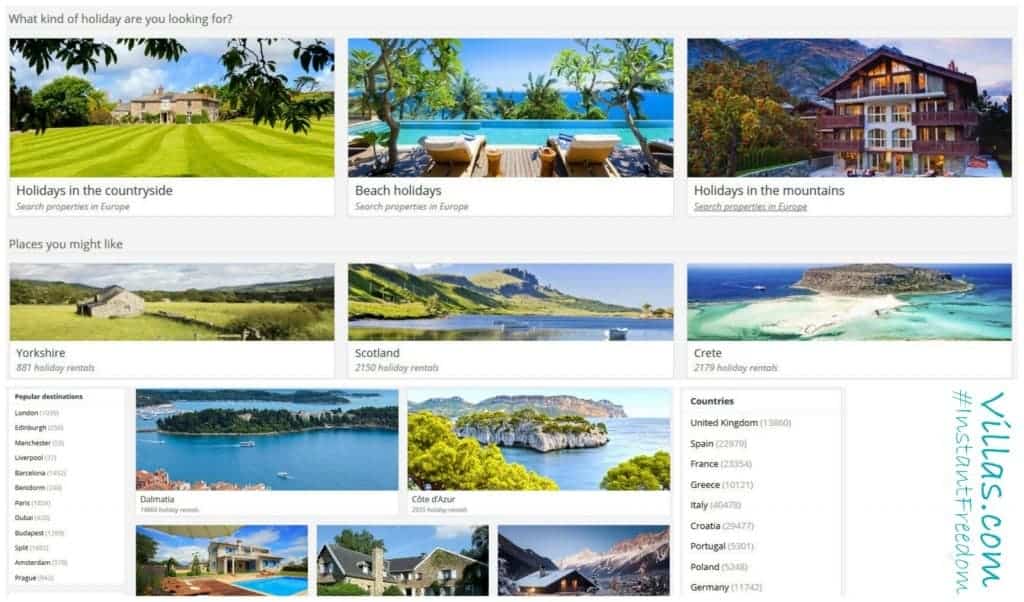 Having three younger children, we are a little nervous about taking them all abroad, but it is something they have been nagging us about for a while since so many of their friends have been telling them of their trips on aeroplanes and the big outdoor swimming pools. After many discussions, we decided that the best option for us when going on holiday would be to start with a Villa with its own private pool so that we would only have our own four children to keep our eyes on, rather than having to look for four children amongst a sea of bodies in a hotel pool.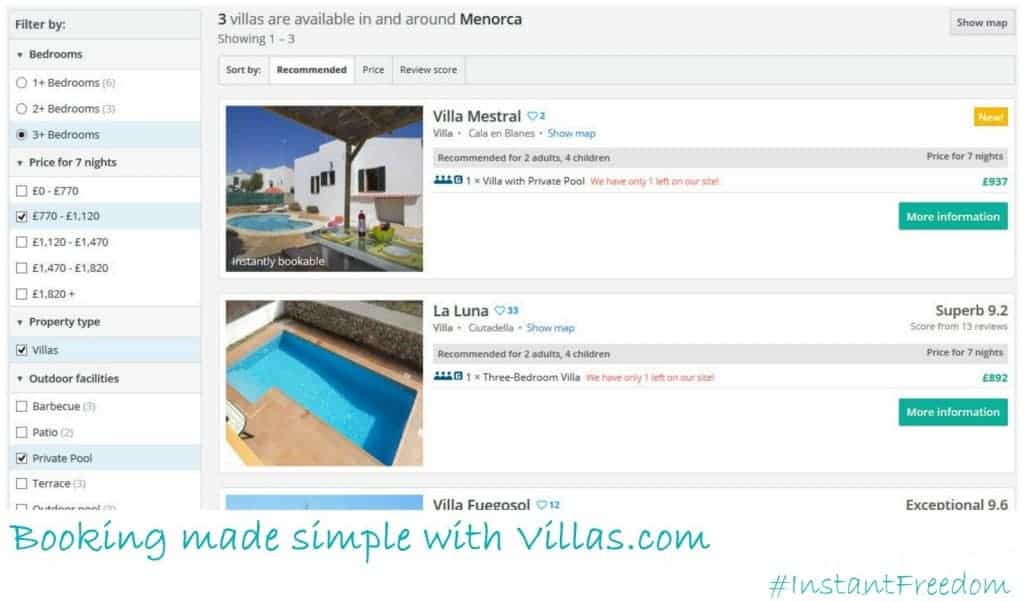 Once you have selected your dates, destination, and party size, you will be shown your search results. There were 357 Holiday Rentals in Menorca; we then filtered the Holiday Rentals using the tick boxes on the side to select; several bedrooms, price bracket, property type, outdoor facilities, indoor facilities, pet friendly, parking, distance to the beach, review score and theme to be sure of getting exactly what we were looking for and reduced that number to 3.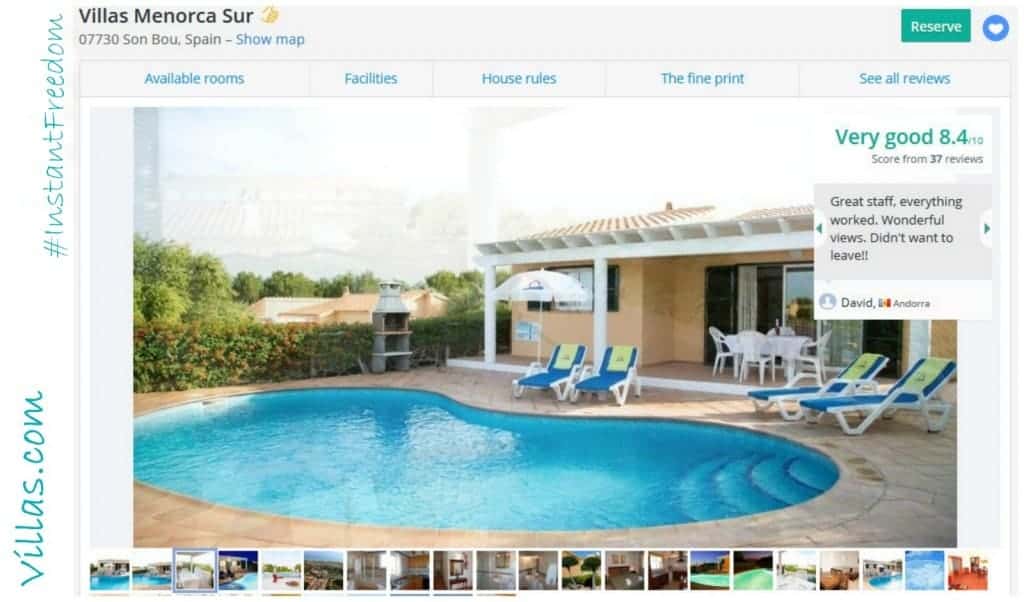 We chose Villas Menorca Sur because we liked that it was self-contained and spacious enough for a family of 6. Reading the reviews, it was nice to see that it was a top choice with families and not too far from Menorca airport, cutting the cost of transfers and reducing travelling time. Hubby is about to start a new job, so we haven't been able to book a full week away and instead have opted for a long weekend as a tester for our first 'holiday' in the sun with the Beans.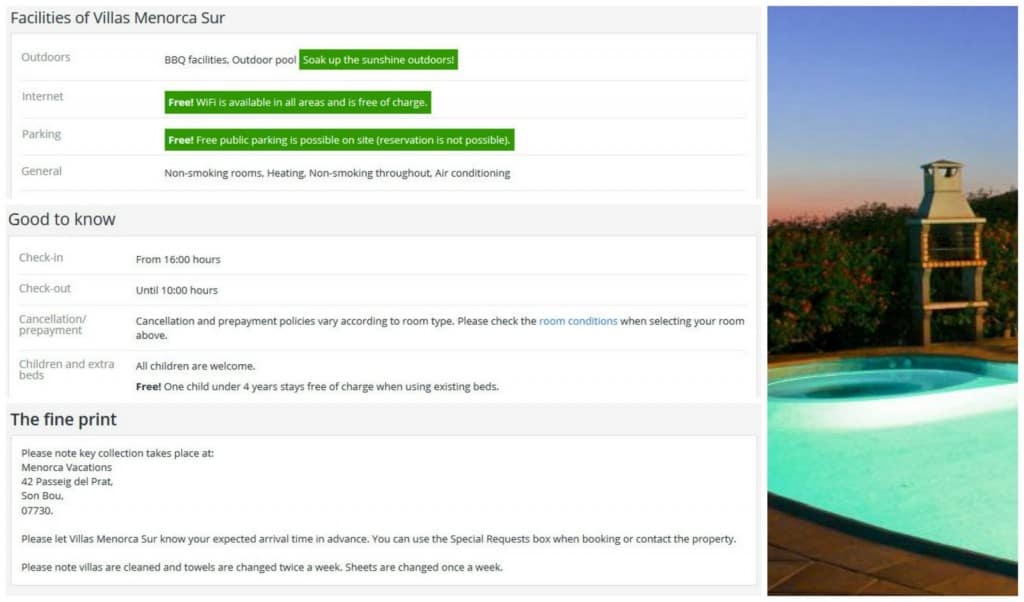 When making the final decision on your Villa/Apartment/Holiday Home or Hotel, you can read up on all the important information to make an informed choice on whether the property is the one for you.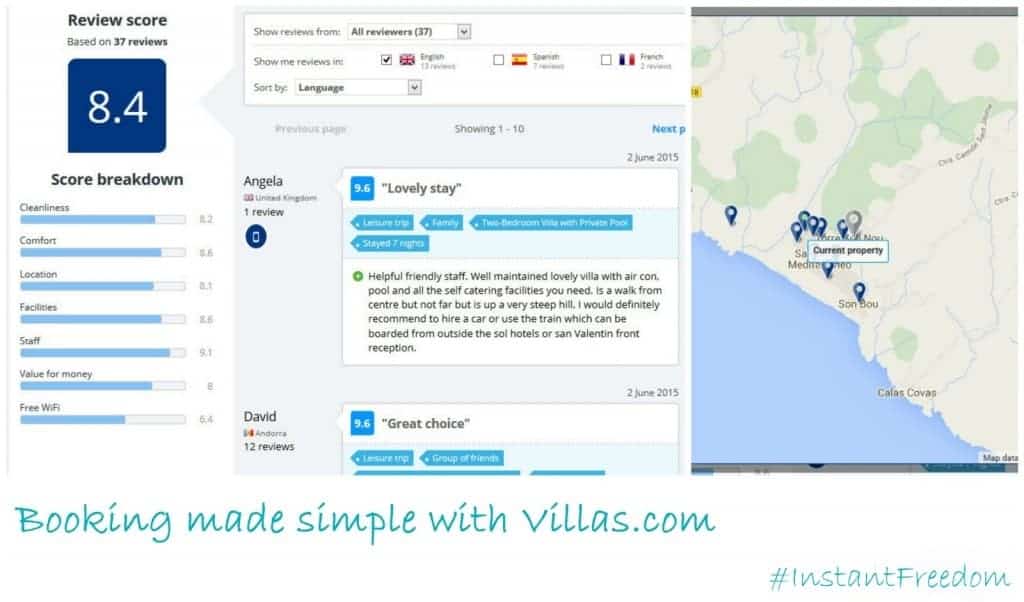 You can view a map to see exactly where your property lies in relation to the beaches, airport and nearby towns, as well as read up on reviews by previous guests, including score breakdown.
Since making our booking, I've been thrilled with the Customer Service received from the Villa so far. They have emailed regularly to ensure that we have all the information that we need to be fully prepared for our trip. I shall be reporting back after our trip to tell you how it went.