BMW 2 Series Gran Tourer Adventure #2 Hamerton Zoo PLUS Giveaway
A couple of weeks ago Jelly Bean and I went on our own little adventure whilst Little Bean and Beanie Boy was at school. We hopped into "Mummy's BMW" as Jelly Bean has now taken to calling the BMW 2 Series Gran Tourer 7-seat Gran Tourer and decided to try out the Sat Nav on the Connected iDrive. I have been to Hamerton Zoo a number of times over the years but I don't think I have ever been the same way twice, so for my own peace of mind, I decided to see which way the Sat Nav would take me.
Trying out Eco Pro Mode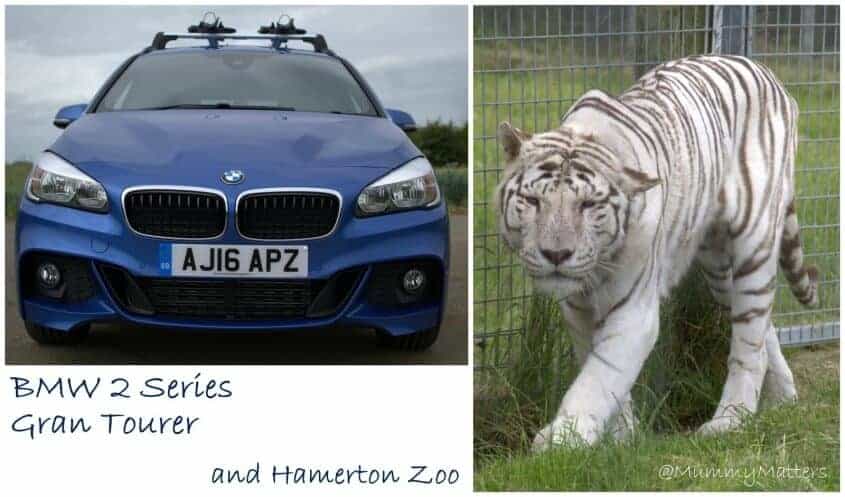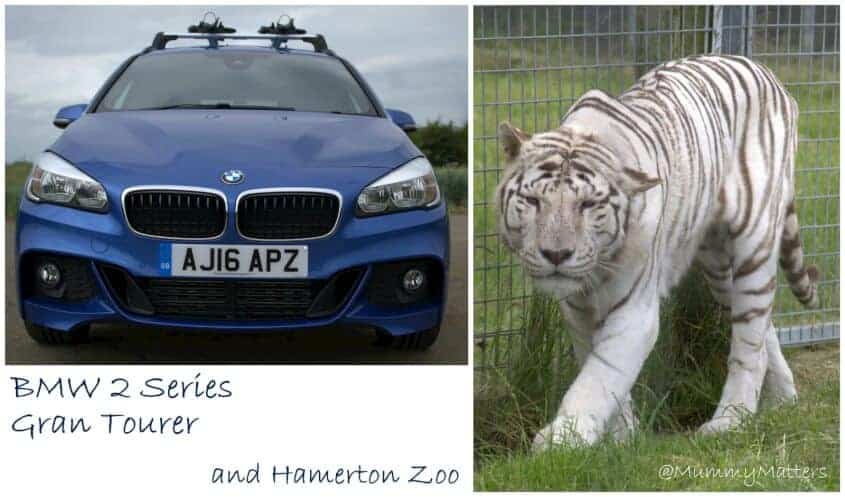 Once Jelly Bean was nicely settled in his seat with his LeapTop firmly in place on his lap table, we were set for the off. I popped the car into Eco Pro mode as this would be our longest journey to date and I was intrigued to see if Eco Pro would save us many miles on the journey.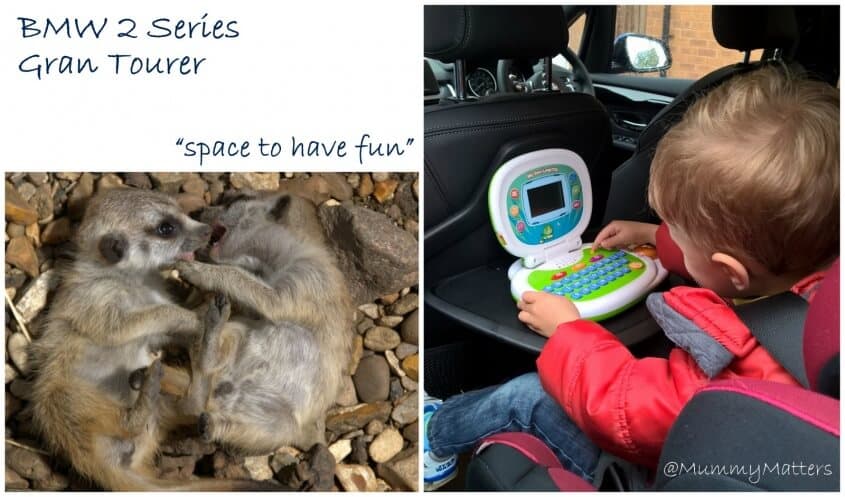 In Eco Pro mode it is possible to reduce fuel consumption by as much as 20% depending on the vehicle model and individual driving behaviour. When you first get in the car it will automatically reconfigure to the Comfort setting, so if you're feeling energy conscious then you have to remember to flick the switch.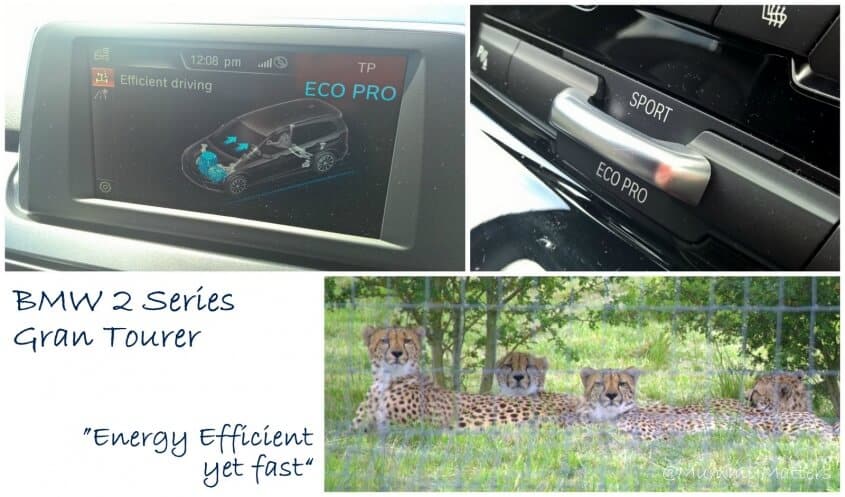 When in Eco Pro mode the car still has plenty of oomph and handles great but you have a blue bar that comes up on the driver's dash to tell you when you are driving economically and when you need to ease up on the accelerator. It's a great way to encourage you to drive more consciously and makes you realise just how much you accelerate unnecessarily.
The Sat Nav took me the fastest route which was along the Peterborough Parkways and down the A1 to Sawtry. Within 30 minutes we had arrived at our destination and had managed to save ourselves 7 miles according to the onboard computer.
Hamerton Zoo Park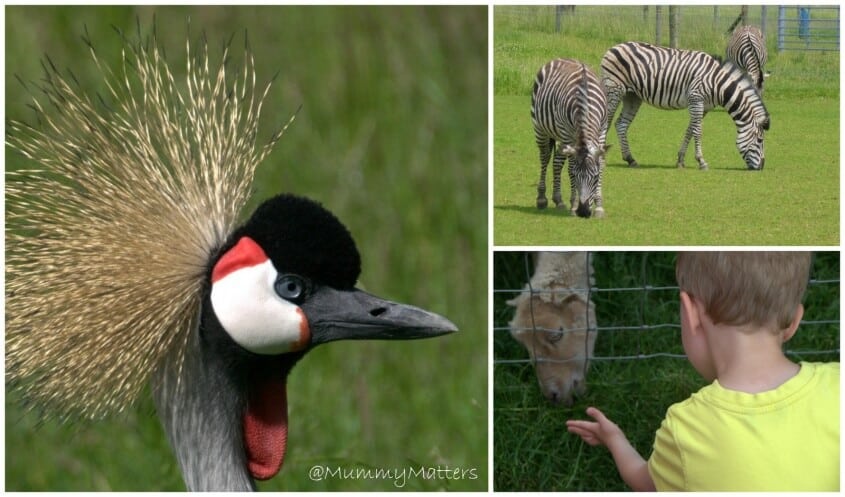 Hamerton Zoo is a place I have had mixed emotions about over the years, many parts were starting to look very tired the last time I visited but I'm pleased to say that those areas have now been retired and in their place, new areas and enclosures have been built. Most notably the homes of the White Tigers are very impressive and upon reading further on the website, some of the larger animals also have further enclosures 'off show' where they are given the opportunity to exercise and relax without the prying eyes of the public.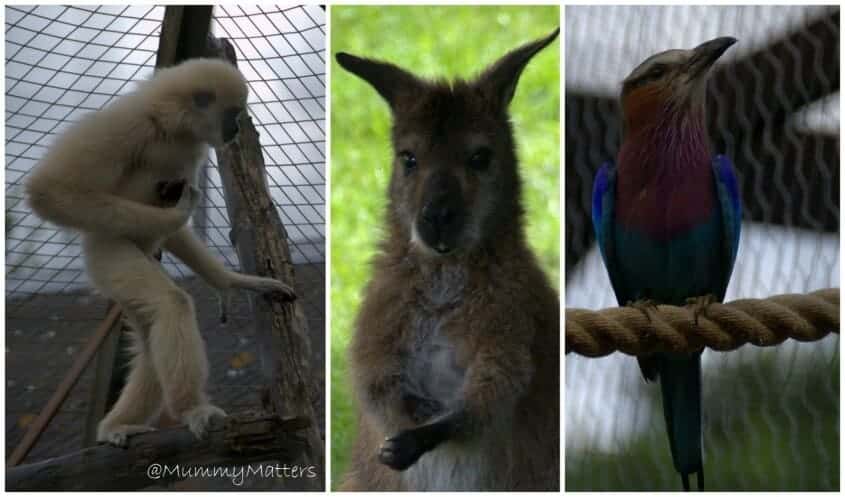 Jelly Bean and I were completely awestruck by the beautiful White Tigers and sadly Lady-Belle who had been their stunning Bengal Tiger had passed away just days before we visited, so Blizzard was feeling a little morose at losing his life partner. I'm also a great fan of the Cheetahs and their inquisitive ways.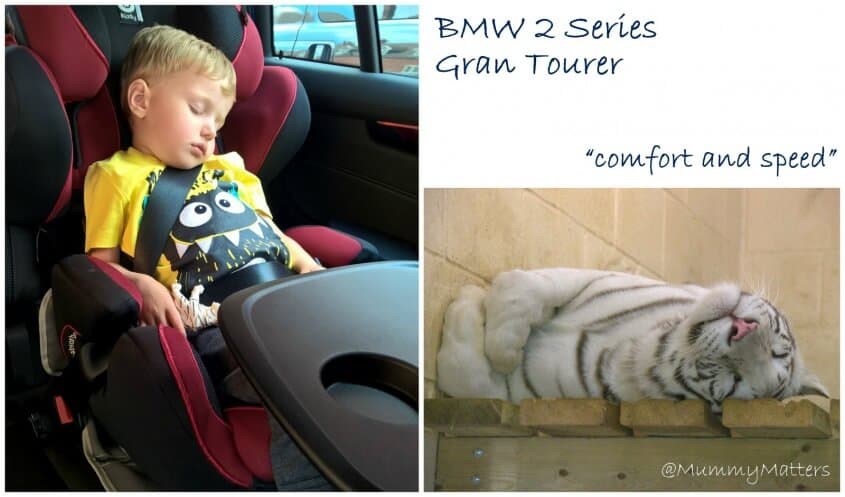 After a full-on day at Hamerton Zoo Jelly Bean was shattered so I knew that he would sleep for me on the return journey. One thing that I love about the Gran Tourer is that you can recline the middle row of seats, even with the Isofix seats in place. This meant that Jelly Bean could sleep comfortably without his head rolling around all over the place and was out like a light before we had even left the car park.
Spacious Interior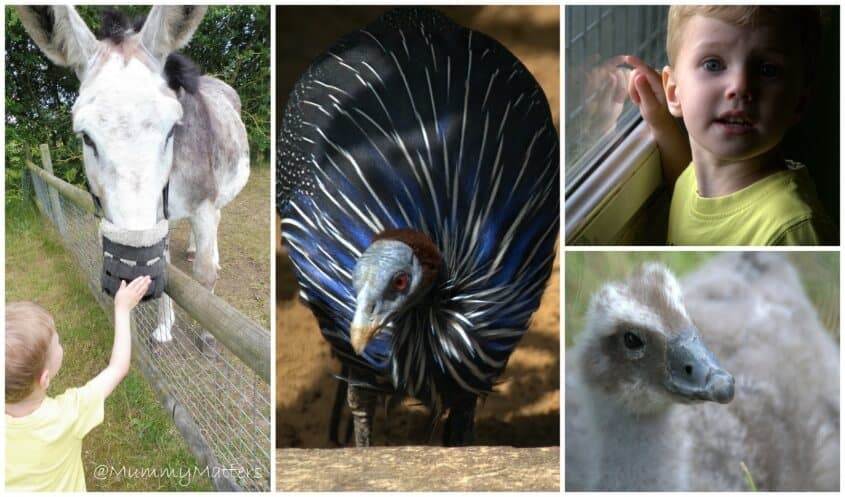 On the way home, the Sat Nav took me on a completely different route which I had never travelled before and took me through a beautiful village, although the roads were a little bumpy. This didn't affect Jelly Bean one bit as he slept soundly thanks to the comfortable suspension and air-con which kept us cool in the warm/thundery sunshine. We arrived home in just less than 25 minutes and again saved 8 miles on the journey in Eco Pro mode.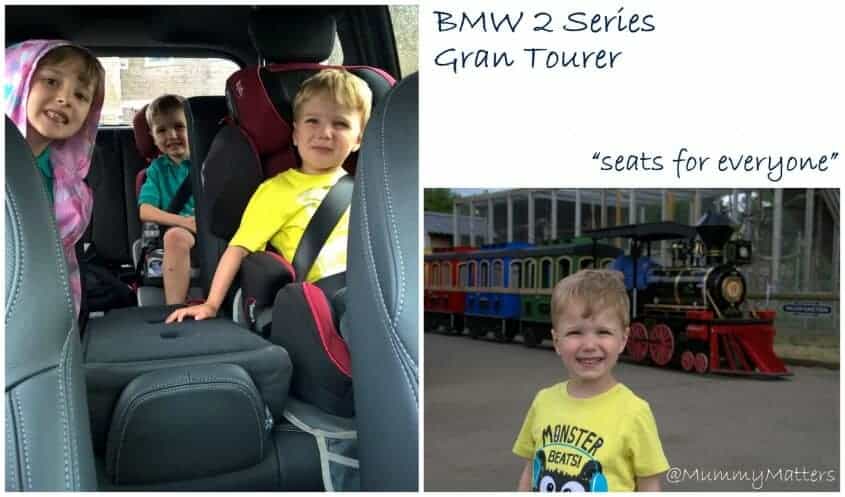 We headed straight to school to pick up Beanie Boy and Little Bean, who NEVER want to sit next to each other and so this is where I really love the third-row seating option. The Beans take it in turns to sit in the third row, each of them always swears it's their turn again because they love it so much. Initially, I used to have the middle seat on the second row in the upright position but now I like to have it down when there are just the 3/4 Beans because that way I can see through to whoever is in the back.
#WIN Hamerton Zoo Family Day Pass PLUS Reptile Encounter for 4 people!!!!!
The lovely team at Sycamore BMW Peterborough are kindly offering a Family Day Pass PLUS Reptile Contact Session for up to 4 people at Hamerton Zoo. To be in with a chance of winning simply complete the Entry Form here and sit back with your fingers crossed to see if you win!
GIVEAWAY CLOSED!
Please see full Terms and Conditions here.